Custom
AngularJS

Development Solutions
Leveraging the power of AngularJS using this one of the most prominent frontend frameworks, we develop top-notch AngularJS single-page web and mobile applications.
This front-end open-source JavaScript framework, AngularJS is most preferred by the developers all across the globe for building dynamic single page applications. The core objective behind building this platform was to simplify codes, address SPAs' (single page applications) issues and to extend its interactivity.
At Arka Software Solution, our developers have comprehensive knowledge of this framework, and thus they successfully incorporate its most complex attributes into the single page client applications to make them user-friendly and more engaging. Today the most successful web apps, like Netflix, Google, Freelancer.com, and many more and build using AngularJS framework. With the help of our AngularJS experts, you can also create interactive single page web apps for your business.
Feature-rich internet applications with
AngularJS framework
AngularJS Custom Application
At Arka, we have the knowledge and experience in building scalable, secure, and feature-rich applications offering smooth performance across all the devices.
AngularJS Web App Development
Here, our developers are well-versed at creating amazing and seamless web applications that can successfully stand out from the rest.
AngularJS Mobile App Development
Not just web applications, but our AngularJS developers are highly proficient at creating appealing and interactive mobile apps as well.
AngularJS Backend Development
The backend is the most crucial part of any application, but our AngularJS developers have great expertise at developing a robust backend that ensures smooth performance of the app.
Real-Time Statistics
Our qualified developers are adept at creating real-time applications, using real-time app development solutions, such as real-time activity stream, real-time push notifications, real-time live content delivery, and chat & video calls.
Migrations & Porting Solutions
Our AngularJS developers can migrate the old apps up to the modern-day web development standards with the AngularJS framework.
Interactive UI/UX Development with AngularJS
We offer compelling UX/UI design & development services that make your app highly intuitive and interactive. We successfully build the customer loyalty to your app product.
AngularJS Component (Plugin) Development
Our skilled AngularJS developers do this wonderful job of improving the website's functionalities and capabilities by adding the custom plugins from its top-notch plugin library.
AngularJS Support & Maintenance
We have your back at all times by offering you after-support and maintenance, regarding bug-fixes & monitoring, app upgrades, quick-fixes, security updates, and more.
Why Choose
AngularJS

for Mobile and Web App Development
Angular JS allows creating single page apps in a sleek and manageable way.
Offers data binding capabilities to HTML.
Code of Angular JS is unit testable.
It uses dependency injection.
Angular JS has reusable components.
Highly efficient, as it offers more functionalities with less code.
can run on all major browsers and smart devices like smartphones, tables, etc.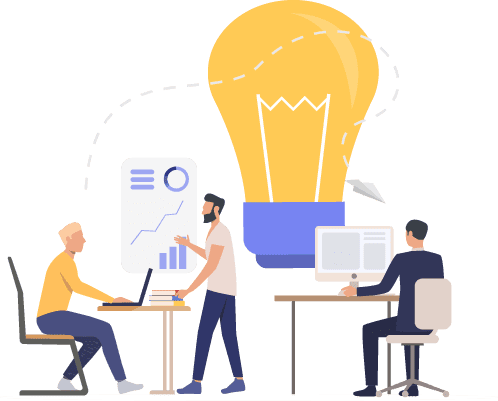 Our
Angular Development

Services Offerings
App Design & Development
Web Application Development
Real-Time Chat Apps
Web Portal Development
E-Commerce development
UI/UX Development
Angular.js Consulting
Cross-Platform Development
Educational Platforms
Music and Video streaming Apps
Social media apps
Interactive dashboards