Introduction
The huge evolution of newer technologies has made the Real Estate web development more feature-rich and convenient. It is making possible the Real Estate business owners to stand apart from the crowd by creating Realty websites on their own. You can find hundreds of features that can be integrated into the website for leveraging higher benefits. But while choosing the best of those would provide a sparkle look to your Realty website. Here, we have a list of the best features that a Real Estate website must have-
Social Media Integration
It is imperative for any Real Estate business to use social media because it is one of the most powerful tools for growing business strategies. Several social media platforms like Facebook, Instagram and Twitter provide lots of promotional tool sets to extend the messages to the users at right time. Besides, you can integrate those social media links into your Realty website pages so that you and your clients will be able to share property listings, blogs, and important objects/contents automatically.
SEO
If your Real Estate website doesn't have SEO (search engine optimization) tools, then your website will get lost amongst the millions of other websites. This service makes allow the website to have proper page categories, posts and provides maintenance; an effective SEO determines the web keywords results, engaging more users with the website and make research in-depth. It takes patience but is worth it, making a good investment in SEO can improve your business to the upper level.
CMS
A good CMS (content management system) comprises many handy features like multiple editors, templates, analytics and security features. Thus, CMS is useful on Real Estate website to control, manage, regulate, share, and utilize required information by rectifying the business processes digitally. It helps in reducing the data redundancy, mitigates risks, and improves the quickness of content delivery to the visitors. In the case, if your website is critical for increasing demand and sales for your property business, using a CMS platform scale-up your business and digital marketing efforts to grow customers reach.
Easy Navigation
Having an organized and easy-to-follow navigation for a Realty website is very useful and significant for the overall user experience. A navigable website enhance the visiting time of users or customer on your business Pages; further, it allows them to discover more information about the properties. Through strategic web navigation, a customer can go through the process of viewing and making deal on the property effortlessly. There is much more to appreciate while utilizing this service; thus, a better navigation is the must-have strategy to boost website design and page visiting. So, bear these guidelines in mind with respect to the navigation when making a plan for next Real Estate website.

Mobile Friendly
One of the best Real Estate web solutions! These days Smartphones are more popular than ever before, so a Real Estate website should be optimized for mobile compatibility. It is essential to reach the customers and in this digital age, you must make sure those customers on mobile devices could find and browse the property site. Some reasons are given here to make your Real Estate site mobile-friendly-
A mobile device can be used anywhere, anytime.

Google gives priorities mostly mobile-friendly websites.

It is faster and cheaper way to reach customers.

Your Realty business would be modern and more convenient.
Summary
All the above-listed features are not enough that makes a Realty website fully operative but utilizing these features for the property business site you will be able to make good things with better performance. Although with the changing time and situations, you would need various other features; so, creating and managing those with these major features you can modify Real Estate website utterly.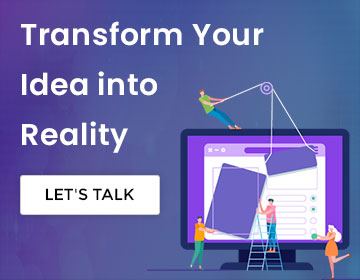 At ARKA, you can get much scope in Real Estate website development; moreover, we have better approaching scopes in several services; SEO, e-commerce and healthcare etc. Besides that many others factors like quality, dedication, and persistence, we list in our concert. 

Rahul Mathur is the founder and managing director of ARKA Softwares, a company renowned for its outstanding mobile app development and web development solutions as well as specialized in Android and iOS app development. Delivering high-end modern solutions to all over the globe, Rahul takes pleasure in sharing his experiences and views on latest technological trends.