Introduction
E-commerce is the most popular and powerful ways of business in today's scenario.  The sector includes a huge range of services that make online purchasing experience more appreciable irrespective of global boundaries.
With the advancement of technology, the e-commerce sector has also become more comprehensive while providing modernity to the customers shopping experience. In this manner, the e-commerce sites are highly adaptable and responsive to all types of devices. Nevertheless, many new web design trends are still coming to integrate on online business sites that can bang the e-commerce industry in this year, 2018. Have a look at those upcoming trends-
1. M-commerce (Mobile Commerce)
Ever since the purchasing via mobile phone gained popularity and trend, m-commerce has taken the e-commerce market on great heights.  According to the various researches, M-Commerce has become the second name of e-commerce and the current statistics prove that dealing through Smartphone will boost the online business rapidly in this year. So, definitely, it could be much beneficial to take up mobile commerce prosperously.  
2. Hamburger
Hamburger is increasing fast as common choice across the different kind of websites. It is making the site more convenient, easier to navigate for users. In this year you can see a little modification in the Hamburger menu such as you can check the menu on the left. Many other websites already have placed their Hamburger menu on the left side as the Google.
3. Efficient Loading & layout
As the mobile data is becoming the major concern for the users, many e-commerce service providers are offering various packages related to resourceful loading of the website such that the users do not need to use their mobile data much in loading the e-commerce website. In this year you may experience much efficient layout as you can list fewer products instead of more on one page so it will take less time to load the page.
4. Motion Animation
It is the most modern and fresh technology for the E-commerce development trend in 2018 and still, it seems to be the most outstanding technology for displaying products. The animation features in E-commerce development services offer a great user experience that can make it more appreciated online shopping. So, for the most online sales and marketing trends motion animation is more likely to be adopted design in 2018.
5. Fast Delivery Service
In this year, supplying fast shipping services can also help in improving e-commerce sale tactics. Customers will get the special delivery too of just 1-2 days on the doorstep so that the customers can get their packages on time. This makes it surely the fresh upcoming web design trend. Thus the improvement in delivery service can round the online market in the forthcoming E-commerce trend.
6. More Video
IT is good for you that online retailer also using various video elements while designing E-commerce websites. They are leading the way by integrating more videos for presenting the product's details and other useful information. Thus, adding more videos in the E-commerce site can be adorable trends in this year.
7. Micro-Interaction
 A micro-interaction is the best way to make help and habits. It includes reviewing and commenting on the products, subscribing to email newsletter etc. In the same manner, micro-interaction can have the great capability to support users to really interact in 2018.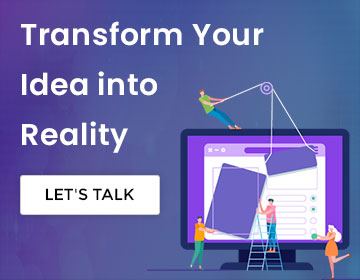 Summary
Having an ecommerce website is easy these days but cutting through competition in the market is really challenging. So, hire e-commerce developer to build the innovative things and new technologies while running an online business. We hope you may have a much influent online business with the above-discussed new trends in this year.
ARKA Softwares is one of the top topmost e-commerce development companies in the USA. We have modernized web development services for any business field. With the dedicated team of developers, we come to offer open-source e-commerce development services. 

Rahul Mathur is the founder and managing director of ARKA Softwares, a company renowned for its outstanding mobile app development and web development solutions as well as specialized in Android and iOS app development. Delivering high-end modern solutions to all over the globe, Rahul takes pleasure in sharing his experiences and views on latest technological trends.