Innovation is a 21st-century buzzword. You'll hear it mentioned every now and again. 
When asked what users look for in an app, the answer is innovation. Client briefs repeatedly mention 'innovative' as to how they want their apps to be. 
And most app developers and development companies have 'innovation app development' mentioned somewhere on their websites or pitches. 
But at Arka Softwares, we live the term. We don't scream at the top of our lungs that we are innovative. 
Our project managers never tell our developers and designers to build an innovative app. 
That pretty much goes without saying. 
We don't state that we created innovative apps for our clients. We prove it.
When the usage and engagement metrics arrive, they show that the end-users loved our offering. Our client's increasing ROI further bolsters our claims. 
We never needed an award or title to tell the world that we are innovative. But ComHQ wouldn't have it any other way. A revered B2B business directory in the tech world, ComHQ decided to acknowledge our innovative spirit by declaring us the winner of their 'Innovative App Developer' award for 2021.
And we are more than ecstatic to receive the honor. 
Here's is what the official statement from ComHQ read, 
"Innovation is the need of the hour. The 21st-century has ushered in an era of innovating daily. It is not something that is done occasionally, businesses have to do something new every day. And app developers and designers have to especially understand the importance of innovation. With the market volatility that 2020 bought in, innovation has become ever more essential, not just for succeeding but for surviving too. 
ComHQ takes immense pride in acknowledging and appreciating the innovative leaders in the app development world. And for the year 2021, we announce Arka Softwares as the winner in our Innovative App Developer category.
The team at Arka Softwares has been working tirelessly to deliver innovative solutions. Their efforts have been visible in their client's satisfaction. We take this opportunity to pat the team on the back for being pioneers in innovation in app development. We hope they continue doing great work and inspire more people in the industry to follow their lead. Wishing them success in their future endeavors."
Celebrating The Win With A Promise To Get Better
At Arka Softwares, we believe that good is the nemesis of better. When we stay content with good, we don't strive for better and we won't ever become the best at what we do. 
And today when we have been appreciated by ComHQ, we would like to start striving towards getting even better at delivering innovative solutions. 
While most people consider bringing home awards as a destination, we consider it a milestone in our journey. 
For us, the ComHQ Innovative App Developer Award is not just proof of the fact that we keep innovation at the core of our projects. It is a motivator for our team. The title will keep us committed to innovating. We have a title to live up to, after all.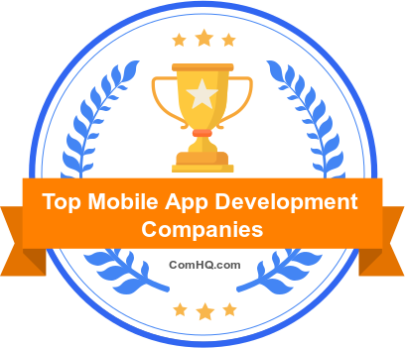 Thanking those who have been a part of our Innovative Journey
We have said it often and we'd say it again, our victories are not just our own. We have multiple people to thank for our success. 
We would like to start by thanking ComHQ for the title. Being acknowledged by someone with stature and industry standing as huge as ComHQ is a moment of pride for us. 
Next, we would like to thank our app designers and developers, QA and testing professionals, and project coordinators. They are the ones who upheld the spirit of innovation in their exemplary work. Without their commitment to our values and morals, we wouldn't have been here.
We cannot skip thanking our esteemed leadership either. It is their constant motivation and guidance that has helped us grow professionally as well as personally. 
Another special mention would go to our clients. They trusted us with their ideas. Letting someone else nourish your brainchild isn't an easy task. But they did believe in our capabilities and we are eternally grateful for having had the opportunity to work with clients as enthusiastic about innovation as us. 
We would also like to acknowledge market contemporaries who have, with healthy competition, motivated us to keep doing better. We hope the mutually beneficial competition continues as is. 
Last but not the least, a shout out to all the users of the apps that we have developed. In the end, it was their verdict that helped us win this title today. We are humbled by their appreciation and we vow to continue developing innovative solutions that engage, entertain, inform and delight the users. 
Chalking Out The Roadmap for The Future
What can be a better moment to start planning for tomorrow than today? 
While our detailed plans for innovating in the future and delivering supreme solutions are underway, here's a rough roadmap of what we would like to achieve in the future:
Higher emphasis on innovation in the project ideation stage.

Improved resource utilization by the adoption of better tools and methodologies.

Better productivity with an enhanced focus on quality control.

Laying more emphasis on customer satisfaction to ensure we develop solutions that continue to become user favorites.
With that, now it is time to get the party started at our end. 
We'd be getting high on the spirit of innovation, dancing on the tunes of betterment, and functioning on the high adrenaline rush of doing better each day.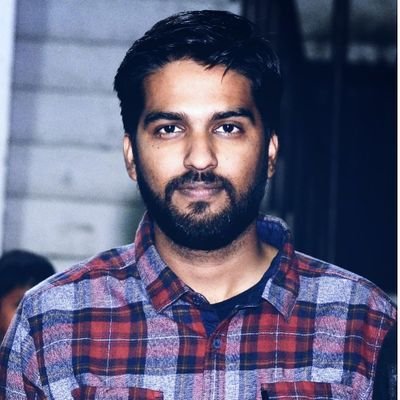 Satyam Chaturvedi is a Digital Marketing Strategist at Arka Softwares, a leading mobile app development company dealing in modern and futuristic web and mobile app solutions. He loves to spend his time in studying the market trends and helping startups and enterprises in achieving their business goals.