PHP, one of the most popular and widely used web development languages, is pleased with feature-rich frameworks and number of open sources in its family. These frameworks include several incredible tools and features that offer a helping hand to businesses for building high-performance, robust web-based applications.
Each of the available PHP frameworks is designed to serve a specific purpose. Certain frameworks like WordPress and Drupal are considered the best as CMS and blogging platforms while others like Cake and Zend PHP are usually recommended for website development. With so many PHP platforms available on the platter, it is common for most business owners to get confused about which one would be the best for them. To make the process of selection easier; we, at the website designing company in USA, are providing you with a list of pointers that will help you evaluate the various PHP platforms:
The product catalogue

Scalability

Business user control

Reporting and Analytics

Search

Agility

Integration

Interoperability

Synergy

Payment Gateway Integration

Lets us have a look at the top 5 PHP platforms that are widely used for e-commerce application development:
1. Magento:
Magento is the most versatile e-commerce platform. While outsourcing software work in India, we have realized the great potential this platform can offer to businesses. It provides rich e-commerce solutions with complete flexibility as well as control over the look, higher functionality and content for an online store. Magento provides a multi-lingual platform that can control multiple websites from a single admin panel with an ability to share as much as or as little as information that is optimum for your business. It also supports localization and multiple currencies.
2. OpenCart:
According to the researchers at our website development company in Dubai, OpenCart is also an excellent PHP based shopping cart system for e-commerce. It provides robust e-commerce solutions for internet merchants. It is a highly scalable and a very powerful platform that allows you to create an online shop of any size. It provides a visually appealing interface and is search engine friendly.
3. OsCommerce: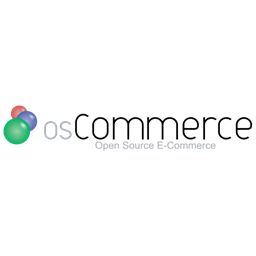 This is one of the older PHP frameworks that has consistently been a popular choice for traders looking to set up an online shop. It offers a good range of features and allows business owners to set up their eCommerce stores quickly and with ease. The experts at our website designing company in UK trust this platform for its amazing catalog at the frontend and a versatile administrative tool in the backend.
4. PrestaShop:
This one has been one of the world's most professional and leading eCommerce frameworks. What makes it so desirable is its open source framework that offers PCI-DSS compliant, customizable eCommerce solutions. It can handle everything that eCommerce needs including setting up a web store and managing customers and orders.
5. Shopify: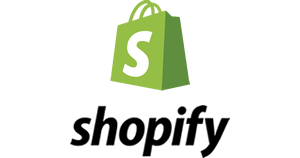 Shopify is perhaps the easiest eCommerce framework to work with. And that's the USP of this framework. It features a customer menu that can help you organize your customer data for marketing purposes. According to the professionals at our software development Company in South Africa, this framework is the best when you want to add multiple catalogs to your online store. It is a heavily packed framework and has several tools that can help you create a successful online store.
We can help you select the best PHP framework depending on the nature of your business, your products and services and your specifications. Once you have managed to complete this crucial step of online store creation successfully and correctly, the rest will be much easier!

Rahul Mathur is the founder and managing director of ARKA Softwares, a company renowned for its outstanding mobile app development and web development solutions as well as specialized in Android and iOS app development. Delivering high-end modern solutions to all over the globe, Rahul takes pleasure in sharing his experiences and views on latest technological trends.