Health & Fitness Importance in life
Fitness and healthy living are two prominent buzz words in the society these days. Resolutions are made to stay fit. Many people decide that they will surely maintain a proper healthy diet and will put every possible effort to cut overweight problems. As per the US research of the population, the fitness applications are getting very popular and have attracted the attention of various users.
Earlier the smartphones were not considered to be safe for health but now they are proving to be the best source to maintain your health and fitness as and when required. You can get extra benefits by sitting at your home from the Fitness trainer finder application. It can be considered as at-home fitness trainer where every fitness guidance is served well by the experienced trainers with instant communication functionality. Once you find the trainer as per your needs and requirements every moment gets served with great fitness terms. The trainer helps in finding the best practices to achieve the fitness goals.
The fitness app market currently exceeds 2 billion dollars and is expected to grow to over 14 billion dollars in 2022.
Health & Fitness Industry
According to recent research, it has been found that the use of health and fitness apps have increased by 330% during the last three years. With an estimated universal value of 3.7 trillion and Binary-digit annual growth since 2010, the health and fitness industry is one of the world's largest and fastest-growing industries today. Further, the report states that about 75% of the uses go through the fitness apps at least twice a week and the rest 25% navigate these apps 10 times a week!

If we talk about the revenue generation, according to a study, the market associated with fitness apps is expected to grow up to $31 billion by 2020 from $10 billion.
In fact, these are the encouraging figures that propelled Google and Apple; two of the toughest competitors to come up with Google Fit and Apple Health App. In the last two to three years, there has been a significant upsurge in the number of health and fitness apps.
Fitness Trainer Finder App allows you to work out in the way you require either at the home, park or the gym. The trainer decides it all and there your fitness goals are achieved. Therefore, if you are a business or a startup and having an idea running in the minds for launching fitness-based app, here you will find the appropriate execution plan.
How Fitness Trainer Finder Application Can Be Helpful
There are many benefits of the application to name a few are:
Helps in getting perfect form.

Helpful in setting realistic goals.

Helps in improving mental health.

Provides personalized training plan.

Fits into your schedule.

Helps in increasing Flexibility.
Types of Fitness Apps
Training & Exercise Fitness App
These applications facilitate the users with a proper training plan, videos regarding the exercises. Also provides customization i.e creating a training plan or exercise schedule as per the specific user's goals and preferences.
Diet & Nutrition App
These applications provide customized meal plans and recipes. In the application complete calorie intake information is shared as per the food that is being consumed. Also, the users can monitor the daily calorie intake by setting a nutritional diet plan and can plan their workouts accordingly.
Fitness Celebrity App
Various fitness celebrities may want to build a branded app to engage with their audience and provide value to their fans. The application may include live streaming of training sessions, useful articles, videos etc.
Combined / Multi-functional Apps
As per your needs and requirements you may club two application features in one. For example you may build an application with tracking, dieting and some other options. These applications provide more values to the users.
Activity Tracking 
These kinds of apps allow you to track various indicators such as calories consumed, heart rate steps taken, length crossed, time, various health indicators, and a million other things.
Yoga & Meditation Wellness
This is rather a broad category of apps. It includes meditation, yoga, various spiritual practices, etc. Such apps usually have explanatory videos, daily tips and inspiration, and timers.
Monetization Opportunities
In addition to thoughts on the fitness app costs, you need to think of ways to earn money. The best option here could be making the app available free of cost to the customers but tempt them with special paid features (or extended functionality).
However, it isn't enough to help you make good money (especially on a permanent basis). Here are some tips to enhance the effect of monetization:
Ads
This is perhaps the simplest and the most common model out there. Advertising is sometimes annoying, but it really helps if approached properly. You can set up agreements with the end buyers of the ads yourself (most likely, these are going to be fitness nutrition or clothing companies) or use an ad network.
One-Time or Monthly Fee
You can sell different subscription plans or charge users just one time when they purchase the app. Therefore, the application needs to be really special and valuable to charge such a fee.
In-app purchases
Another option is to offer special features which are not available for free. This can be anything from training plans to personal support from a coach or paid sets of video fitness lessons, sports bonuses, etc.
Sponsorship's or Affiliate Sales
Various fitness centres or trainers can promote their offerings and services by purchasing featured listing plans so that they can get users attention. Also the application owner can inculcate commissions once the trainer or fitness center is selected or hired by the app users.
Advanced Features
Social Login/Sign Up
This feature uses social accounts such as Facebook, Twitter, Google ID, phone number etc as the primary source for logging in. This medium helps in completing the registration process in a hassle freeway.
On-Boarding (BMI Calculator)
Body Mass Index is one of the most important features in the fitness application. Once the user completes the registration process then the body measurement is completed by using this feature. The users get a detailed report regarding the body measurements and accordingly the trainers can make exercise plans and set goals.
Geolocation
With the help of GPS, users can find out the nearby jogging tracks and gym centers. They can find out the relevant destinations with the help of maps and navigation tools. Also by integrating Google Maps within the application users can get the easy directions to the nearest fitness centers or gyms. Thus this also helps in the app engagement.
Activity Tracking
Herewith this feature the users can easily track their work out activities. They can check how many calories they have burned during a specific workout session. Also the trainer can check how many sets of exercise have been completed and can share their feedback for the same.
In-App Chat & Call
Communication is one of the most essential features of the application. By using this feature the users can get in touch with their respective trainers via the live chat feature present in the app.
Push Notification
It is a great way of keeping the users engaged. Messages related to special offers/ events/ news/ exercises/diet charts or other promotional activities can be sent to the attuned user. This way, it helps to develop user loyalty and also conserves the users in a longer run.
Advanced Analytics
Admin can view all the reports related with the app usability, revenue standards, bounce rates, trainers attuned and much more to as to handle all the associated business operations.

Keeping a Track Record of Workout or Diet Plan
The main function of the app is assisting the user in his day-to-day physical activities. It will maintain a record of distance travelled by walking, running, cycling and so on. Apart from that, the app will also show how much calories have been burnt, how much kilos or pounds have been reduced and many feet or centimetres the user's height has increased. All data collected in the cloud base goes into the fitness stores.
Apart from that it also helps in preparing a meal plan in accordance with the weight and calorie requirement of the body. You can fix your own exercise schedule according to your convenience. And this is not all! The user can also plan his customized schedule personally.
Adding the Live Video Tutorials
By adding some live streaming video tutorial options into the app such as offering important tips on how to work out on a particular part of the body or the correct postures and methods. It will increase the individual user's knowledge and will help in engaging them with the application.
CMS Integration
A content management system is the most important tool for admin. From this system, the entire content of the application can be controlled and managed. With the integration of CMS in the application the functionalities like rolling out notifications related to the offer, exercises, promotional activities or diet charts can be done easily without any effort.
CRM Integration
It allows the users to seek any assistance for the problems they face while using the app. The CRM integration helps in generating the response for the queries and keeps the users feel attended. Also, users can share their improvement feedbacks or the shortcomings related to the application which helps in enhancing the customer experience and adds perks to the business.
Feedback & Reviews
It is one of the most important features which give an idea of the offerings or services provided by the various vendors listed on the application. The users can select the desired fitness or recreational centers by checking their ratings and reviews.
Real-Time Analytics
An app integrated with real-time analytics, for sure returns out ample of benefits. All the reports, pie charts, live dashboards can be checked and viewed by the admin. Statistics associated with the user acquisition and retention rates, offers that are mostly used, etc can be rolled out in the form of charts for making productive business decisions.
Role-Based Dashboards
This is an exclusive feature for the admin where they can monitor and analyze real-time statistics. As per the different users, the statistics and reports are available which helps in deriving the business and marketing strategies.
Multi-Currency and Language Support
With this feature under different geographic locations, the application can work easily. The availability of the application in the regional languages helps in business expansion and generates better revenues.
Moreover, if the application is serving many countries then Multi-Currency feature is really important. This feature will allow the users to pay for personalized training and work out sessions from various trainers who are residing in another country and let them pay the amount in their own currency.
Multiple payment options- Multiple payment options such as net banking, eWallet or credit/debit cards can be embedded for allowing the users to make the payments within an app. This sets them free from making payments later on, thus allowing them to avail for a permanent fitness trainer. Thus, the fitness and gyming sessions get more convenient and interactive for the users.

Loyalty Programs
Loyalty programs help a lot in attracting the users. They can be awarded the points whenever they avail for a subscription package or in case they refer to the app. This is a great way of encouraging the users and keeps them attuned with the application.
UX UI is the Key
The user experience and user interface both are an integral part of the development process. The UI should be simple and it should not be confusing. You need to choose the colors and designs very carefully. A user-friendly UI/UX design is the main characteristic of a fantastic Fitness Trainer Finder app. The mobile app developers must pay attention to the below-mentioned points:
Usage of universally recognized icons.

Mobile navigation menu.

The color scheme that suits the mobile device.
T
echnology Stack for Fitness Trainer Finder App
Mobile Platform: Android /iOS
Real-time Analytics: IBM, BigData, Flink, Apple, Cisco
Nutrition Feeds – NutritionX, MyFitnesspal
Database: MongoDB,  Postgress, Cassandra
Payments: Stripe, PayPal, e-Wallets, Braintree
Voice, SMS and Phone Verification: Twilio, Nexmo
Push Notification: Push.io, Twilio
Cloud: Amazon
Team Structure for Fitness Trainer Finder App Development
Starting with an innovative concept, unique idea, passion and the right Mobile App Development Company certainly will eradicate the extra time and money requirements for developing a fitness trainer mobile app. It would be an exaggeration to say that behind every successful mobile app there are competent and experienced mobile app developers who turn ideas into a profitable business.
While developing fitness trainer finder application just require to partner with a successful team or company of mobile app developers. To make the app available to a wider audience, it is wise to make the fitness trainer finder app available on all mobile platforms like Android and iOS.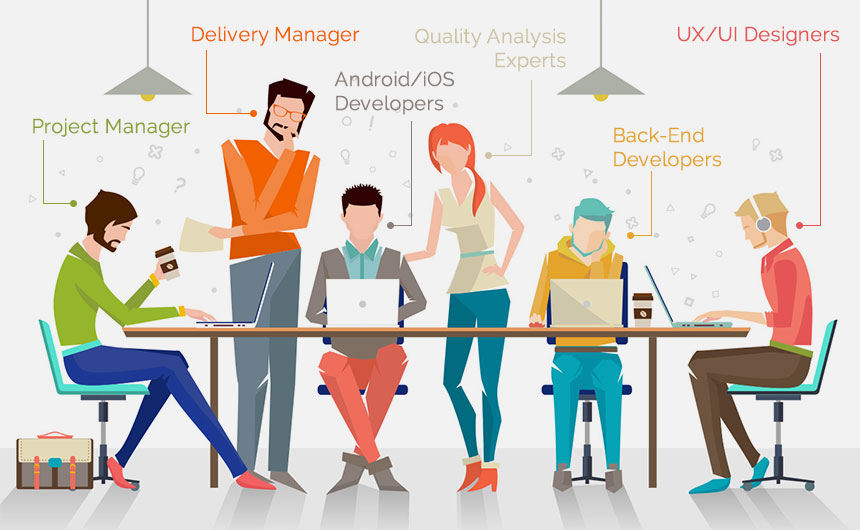 One would require given below team structure in order to craft a efficient fitness trainer mobile application that is bound to bring desired result. 
Project Manager with good management skills

Mobile App Developers

Proficient Backend Developers 

Experienced UX/UI Designers

Creative Front-end Developers

Delivery Manager and QA 
How much it cost to develop a Fitness Trainer Finder Mobile App
There are multiple aspects that decide mobile app development, Such as:
Mobile app development platform (iOS, Android or Hybrid)

Number of features and functionalities

Third-party APIs integration

Cloud environment development
App Development team size
Geolocation of app development partner
In regions like North America for instance, the app developers charge around $150 per hour, in Europe it is $130 per hour, and the companies situated in Australia the developers charge around $190 per hour.According to the statistics, India is the most affordable country for engineering the quality fitness trainer finder mobile apps at the price $25 – $80 per hour.
The cost of developing a inclusive fitness trainer finder mobile app is around $10,000 to $20,000 and If you choose to add more features into your mobile app, the cost may go up to $15,000 to $25,000 but then for sure you will be seated above your competitors.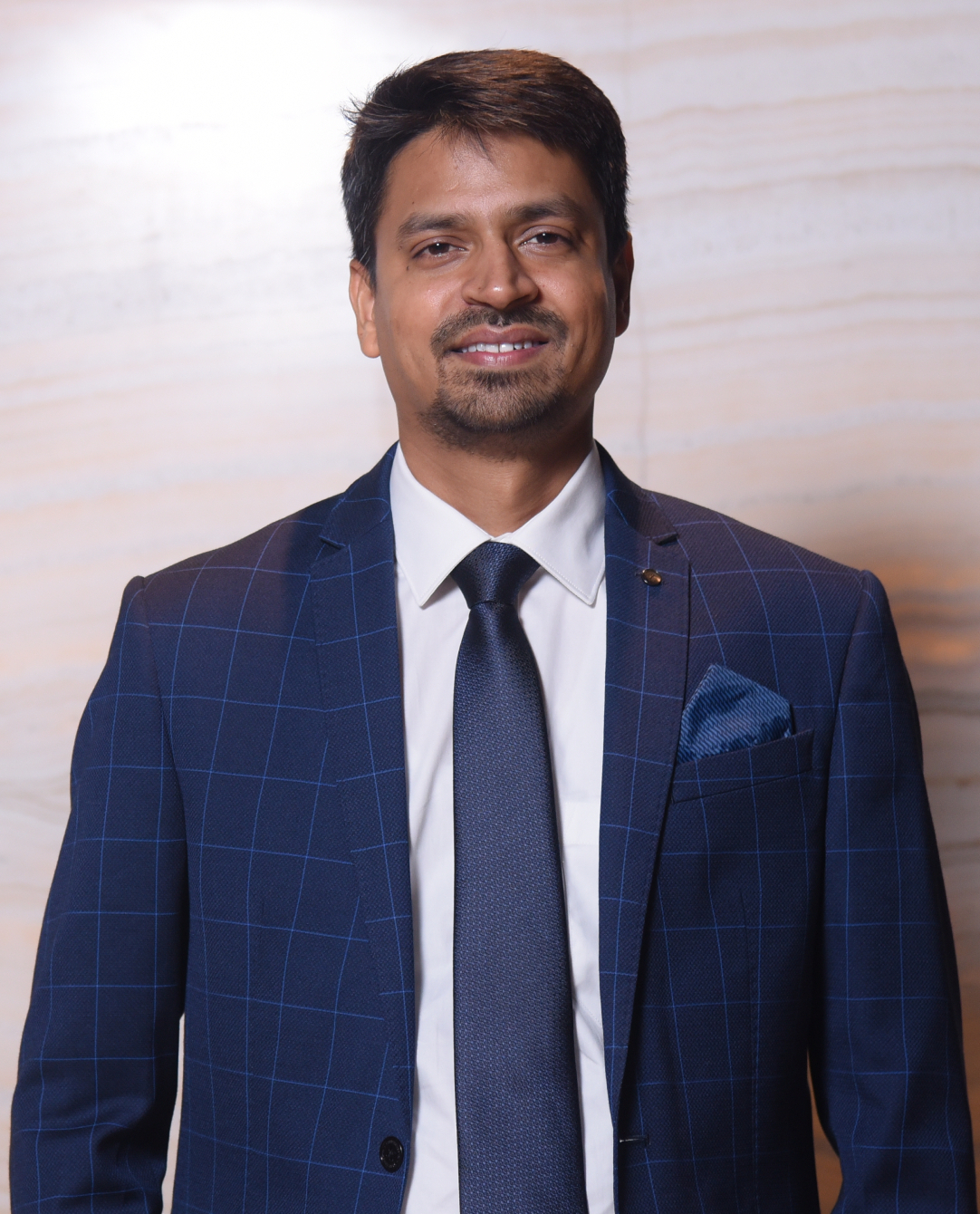 Rahul Mathur is the founder and managing director of ARKA Softwares, a company renowned for its outstanding mobile app development and web development solutions as well as specialized in Android and iOS app development. Delivering high-end modern solutions to all over the globe, Rahul takes pleasure in sharing his experiences and views on the latest technological trends.