In the present time, technology is a ubiquitous element that has its roots deep inside every business industry. From start-ups to enterprises, businesses of every scale is heavily dependent on the resources the modern technology has to offer. As a result, these establishments may require some reliable and competent developers from a reputed web or mobile app development company. This blog is dedicated to helping you find the right CakePHP developers for your project. However, hiring a suitable developer is not as easy as it seems. In this context, a Chinese proverb fits perfectly,
"If you pay peanuts, you get monkeys."
Hiring wrong developers for the right tasks not only cost you precious time and money, but it also costs you the morale of your existing team. This article will cover every essential aspect of hiring the right CakePHP developers so that you choose right and get maximum ROI. Let's start with the required skills for competent CakePHP developers.
Required Skills of CakePHP Developers
CakePHP is a fast, strong, and versatile open-source framework and it powers a huge amount of world-wide web site and applications. Since CakePHP development is substantially flexible and allows developers to do tons of customizations, the developers must have certain skills to manifest your ideas and vision into working web application. Here is the list of all skills that your next CakePHP developer must-have.
Must have significant qualifications in education in the field of Computer Science (At least a Bachelor's Degree).

Strong grasp of PHP language.

Extensive working experience with CakePHP and its conventions and patterns.

Must have knowledge of Object-Relational Mapping (ORM) of CakePHP.

Significant working experience of JavaScript, HTML5, and CSS3.

Must have an understanding of "Fat Model, Skinny Controller"

Deeper approach to the fundamental design principles and scalable application.

Well-awareness with accessibility and security compliance.

Deep understanding of code versioning tools like Git, etc.
Now that you are clear with the skills of your next CakePHP developers. It is time to figure it out the answer of a common conundrum, should you hire freelance CakePHP developers or Developers from Web Development Companies? Let's help you to find the answer to this question as well.

Freelance CakePHP Developer vs Web Development Company
Well, freelance CakePHP developers are cheap. But web development companies offer you reliability, support services, and promise to deliver the best quality work. On the other hand, a freelancer may or may not promise you all these things. A little extra money is worth the investment when it comes to developing a digital product that has the potential to drive your entire business. Furthermore, freelancers are notorious for their reliability issues and their proficiency is limited to one specific area. Whereas, companies offer you CakePHP developers who are proficient in multiple technologies to take care of every project need for 100% success. In addition, companies care about their clients and their products. So your work is in safe hands.
CakePHP Developer Hiring Process
After figuring out the answer to the conundrum, let's find out how does hiring CakePHP work? We have divided the hiring process into core sections to help you understand how your next hiring would proceed.
Sending Requirements
It all starts with your input. You translate your ideas and vision into text documents and send them to your selected company. Your input must contain all essentials, like your budget, your expectations, and what you want to achieve from your project (being a little optimistic won't hurt.) It allows the experts at the company to understand your project.
Go Through Resumes
After discerning your requirements, the company sends you resumes of their top CakePHP developers. Now you can go through them, and shortlist the ones who look up to the mark of your expectations.
Personal Interview
It is a sensitive step for you. You have to make sure you are hiring the right person. The personal interview enables you to know more about the CakePHP developer that you are about to hire. You can test her technical, interpersonal, and cognitive skills that will ensure that your project is led by a competent captain.
Choosing Engagement Models
Engagement models basically define your interaction with your CakePHP developers. Generally, there are three types of engagement models.
On-Site In this engagement model, the CakePHP developers that you hire work from your office with your team.
Off-Site It is off-site engagement model when your hired developers work from their company. However, they are solely dedicated to your project and works for you only.
Hybrid This is an amalgamation of above-mentioned engagement model where your CakePHP developers work from their office but offer occasional visits to you at your office and collaborate with your team.
Selecting Hiring Model
Your project may require some flexibility. Modern app and web development companies and have invented some comprehensive hiring models to match the flexibility for increased transparency. It helps you to pay effectively on your project. Apart from customized hiring models for your project, here are some generic hiring models to give you a clear picture.
Fixed Price Model – As the name suggests, you pay for entire work and the CakePHP developers work for you till completion of the project.
Dedicated Hiring Model – This hiring model gives you the freedom to hire CakePHP developers but pay them for the tasks you assign them. It is an extremely flexible hiring model for your project.
Hourly Basis Model – Hourly basis model is most conventional hiring model where you get an estimate of your project and hire your developers for a pre-decided number of hours.
Pay to Get Started
After going through each and every step mentioned above, you're all set to start your project with your hired CakePHP developers. All you need to do is pay the amount to kick start your project.
Factors that Affect the Hiring Cost
But before you start shuffling through best software development companies to hire developers from, you need to ask yourself, "how can I save more money while hiring CakePHP developers?"
To help you with this question. Here are some factors that may affect your hiring cost and hopefully will help you to make a cost-effective decision.
Geography
The geographical location of the development company from which you are hiring CakePHP developers is the biggest factor that drastically affects your overall project budget. The cost of development varies from country to country. This difference is caused by the economic condition of particular countries. Whereas there is no difference in the competency of the developers.
To give you a contrast, the hourly cost of a development project in the USA varies somewhere between $200 – $250 USD. On the other hand, in Asian countries like India, it is merely between $60 – $150 USD. So when you hire CakePHP next time, do consider the geography of the company from where you hire your CakePHP developers.
Experience
Of the CakePHP developer may affect the hiring cost as well. So it is wise to measure the complexity of your project and then hire suitable CakePHP developers. For instance, you don't want to spend a huge amount on a significantly experienced developer for a task that can be done by a less experienced CakePHP developer.
Company Reputation
The company reputation is defined by its experience in the industry and how satisfactorily they served their clients in their experience. A highest reputed company would charge you more for your project than the company with comparatively low reputation but remarkable track record. Again, you have to decide it according to the complexity of your project.
Team Size
Sometimes people hire more CakePHP developers for their task than they actually need. As a result, it increases the overall development cost of the project. Therefore, you have to consult with a company about your project scope. A right software development company will assist you to make a decision that can save your time and efforts with 100% perfect execution.
Where to Find CakePHP Developers to Hire?
Last but not least, here is a list of online places where you can find the best companies to hire CakePHP developers from. These online websites rate the listed companies according to their quality of work and customer satisfaction. The smart sorting option will help you to find the right company for your project.
You're All Set!

Hopefully, we have successfully answered all the questions that may arrive in your head before hiring the best CakePHP developers for your ambitious development task. If we have missed something, please let us know in the comments below. We would love to assist you.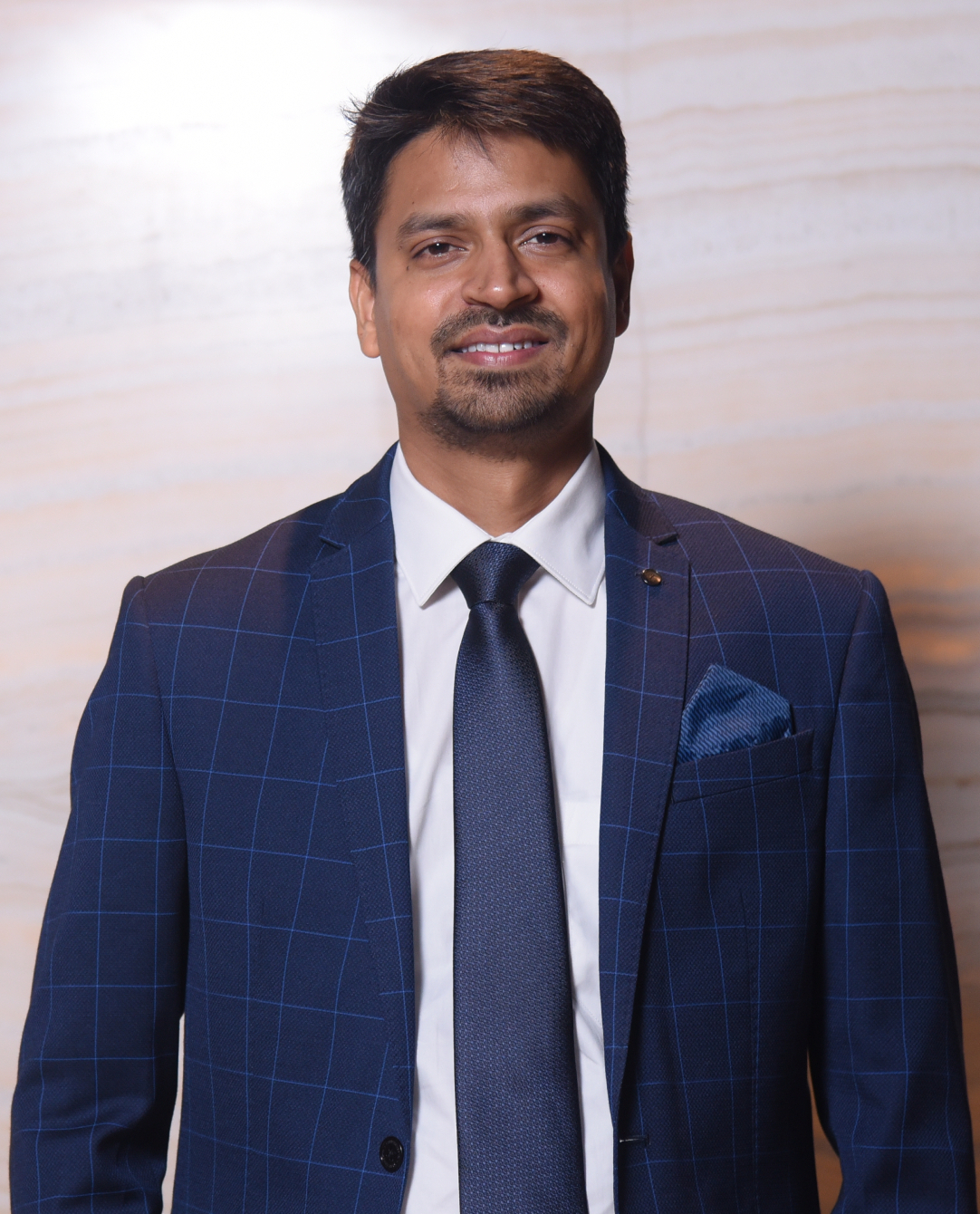 Rahul Mathur is the founder and managing director of ARKA Softwares, a company renowned for its outstanding mobile app development and web development solutions as well as specialized in Android and iOS app development. Delivering high-end modern solutions to all over the globe, Rahul takes pleasure in sharing his experiences and views on the latest technological trends.