What comes to your mind when you think of PUBG aka PlayerUnknown's Battlegrounds?
Let me help, is it an online multiplayer battle royale mobile game with the thrill of guns and strategy?
If Yes, then it's time to re-think your understanding of PUBG.
Talking Numbers
PUBG is arguably the best place in the modern world for businesses and entrepreneurs if their target audience span from teenagers to full-grown adults. Surprisingly, it has become an e-sport and social media at the same time. There have global PUBG tournaments with a prize pool of $500,000. According to a report by Sensor Tower, by user spending Tencent Games earned around $226 million in May 2020, making it the highest-earning mobile game in the world for that month.
Speaking of community, PUBG has been downloaded for more than 600 million times and it has been reported that PUBG has daily 50+ million active users.
On the other hand, fantasy sport has been spreading its popularity around the world for more than a half of century now. One day that was only limited to the countries like USA and Canada, fantasy is becoming a huge success in other major markets of the world like India. In 2017, more than 60 million users were playing fantasy sports games in the USA and Canada only. According to Business Wire, the fantasy sports market is expected to grow by USD 9.34 billion during 2020-2024 and it will continue to grow by the CAGR of about 9%.
But why are we talking about fantasy sports all of a sudden?
Maybe I have a very lucrative and revolutionary business idea for you.
So far, we have seen, how the future of PUBG and fantasy sports is filled with limitless possibilities and opportunities. Now considering all the facts and figures, we have the idea for you.
The idea is simple, by developing your own fantasy sports-like mobile app platform for PUBG you can give a companion app to PUBG players and encourage them to earn money.
But wait, did I just give away the main secret of this blog?
No, the rest of the blog will tell you how you can develop your own online esports tournament platform for PUBG.
What is An Online Esports Tournament App for PUBG?
If you have ever played fantasy sports, you probably know that there is an app where you can build your own team and according to the real gameplay, you will earn a reward in the form of money. The online esports tournament app for PUBG tries a similar approach but the only difference is, in fantasy sports, the other professional players play the game and your fate is dependent on their performance. But in an online esports tournament app, you build your own team, you are part of the team, and you play the actual game, and it is you who wins the rewards.
Therefore, it is a perfect companion app for PUBG enthusiasts. It simply enhances the thrill of playing PUBG with real cash prizes.
Is There Any Online Esports Tournament App for PUBG in the Market Already?
Well, yes! There is an app called Fanspole that is offering a similar service to PUBG players where players can participate in an online tournament for free or for participation fee then join custom rooms to play and earn rewards. The app is small in size and simple to understand. It is currently available for Android only.
The app has a working business model and everything that you need to get a head start for your own online esports tournament app for PUBG and then you can work on making it better.
So, from now on, we will take the Fanspole app as a template to understand the esports companion app that we are building for you. In other words, we are about to know how to build an online esports tournament app for PUBG like Fanspole. Then you can crank it up a few notches to tilt the market to your side.
Let's begin with, how does Fanspole work?
How Does an Online Esports Tournament App for PUBG Works?
By following these simple steps players can start playing PUBG and start winning cash prizes.
First of all, the user is required to register to the app with an email ID, phone number, or social media accounts. After that, the user is shown the home screen full of the upcoming tournament with details like name of the tournament, prize pool, entry fee, starting date and time, etc.
Step 1
Then the user is required to join a tournament by entering In-Game Name and PUBG character ID.
Before 15 minutes of contest beginning, the player will receive joining details for PUBG via text message on the registered phone number.
Step 2
Then the user is required to open the PUBG Mobile game on her phone.
Step 3
Then the user needs to tap on the game details shown in the upper left corner of the game.
Step 4
Then the user is required to tap on the 'Room' in button.
Step 5
In the empty field, the user is required to fill Room ID as received in the text message.
Step 6
In the next field, the user is required to fill the password as received in the text message.
Step 7
The user is all set! Now she needs to wait for remaining players to join. The game will start automatically once all players join or contest starts – whichever is earlier.
At the end of the match, the user can open the esports tournament app and claim her cash prize.
Features of An Online Esports Tournament App for PUBG
Features and functionalities are the most important parts of any mobile app or web platform. But that's not it, it is important that these features and functionalities work flawlessly as well. People love apps with new and exciting features and buttery smooth performance. So, to give your app a head start, the following are the features that you need to consider adding in your online esports tournament apps for PUBG.
User Panel

Admin Panel

Create User Account
Social Media Signup
Get Live Feed
Increase Revenue with In-app Purchases
Ensure Easy Navigation
Bet Using Virtual & Real Money
Protect From Fraudulent Activities
Get Tournament Tips
Days, Schedules and Calendars
In-app purchase
Multiple Payment Options
Multi Lingual Support
Anti-Fraud System
Live scores
Notifications with results
Calendars, days and schedules
Select the betting patterns

Create Multiple Tournaments (Solo, Duo, and Squad)

Set entry type in Free, Paid, Sponsored By, Giveaway By

Set different types of fees (Entry Fee, Per Kill Prize, and Chicken Dinner)

Create numerous tournaments (As per date & time)

Direct access to several players joined each tournament

Create and share game room details before starting PUBG tournaments

Update winner list once the tournament completed

Payment details get updated automatically

Access Withdrawal request with accepting and reject option

Transaction history

Can access all the registered user's details

Add money to users account directly

Send push notification to all the users

Track user refer information
Winner Winner, Chicken Dinner!
PUBG is only going to grow. PUBG is just one example of an enormous market of video games. Hence, this app is not bound to only one game. In the future, you can expand it to games like Call of Duty, Fortnite, Dota 2, etc. This way, the market reach, and growth of your online esports tournament app will be immense. And I am quite hopeful.
Like any other venture, the hardest part is to start. And when you take a step forward, we at Arka Softwares promise you to take your business idea and turn it into a lucrative reality. If you have any questions related to how to develop your own online esports tournament app for PUBG then feel free to contact us. Our experts will help you with your every question.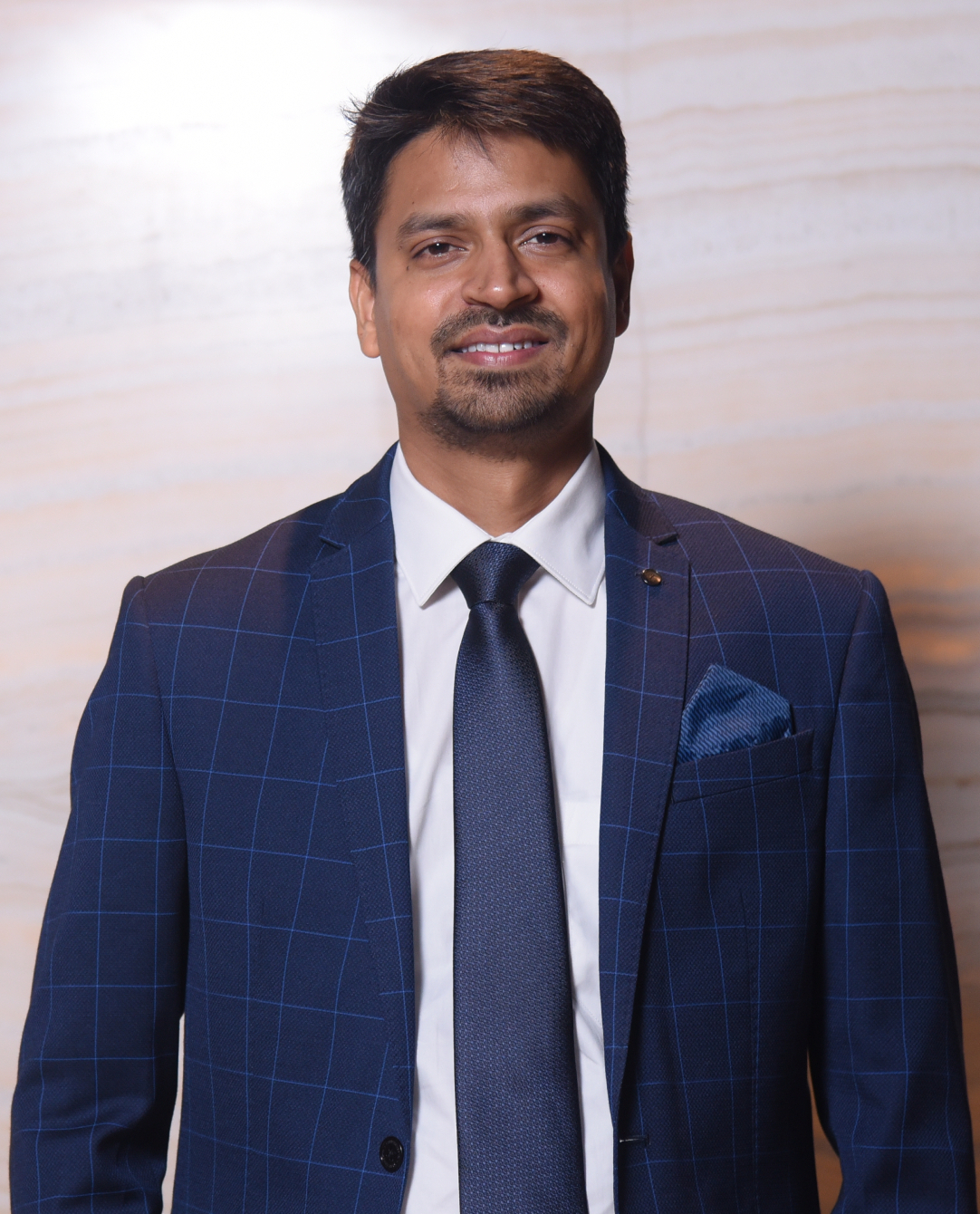 Rahul Mathur is the founder and managing director of ARKA Softwares, a company renowned for its outstanding mobile app development and web development solutions as well as specialized in Android and iOS app development. Delivering high-end modern solutions to all over the globe, Rahul takes pleasure in sharing his experiences and views on the latest technological trends.