Self-service kiosks have emerged as an essential business tool as it empowers them to serve customers from remote locations, without directly interacting with them. From small businesses to large corporations, banks, hospitals, airports, and more, almost every business organization is recognizing the value of kiosk implementation in their ecosystem of operation.
Primarily, companies are opting for self-service kiosk software solutions because of the long term ROI opportunities they offer. Interactive kiosk unit is flexible and user-friendly – allow businesses and organizations to serve customers seamlessly without incurring major costs.
The benefits of these solutions are not limited to one specific vertical but can be leveraged by businesses and organizations in nearly any industry. Travel and tourism organizations are beginning to use live, interactive information to encourage travellers to explore their destination, retail kiosks are changing the way customers engage with brands and government departments are leveraging the advances in technology to make services more convenient, accurate and efficient.
Key Benefits of Investing in Kiosk Development Services
Saving resources:
Self-service kiosks software benefit the organization in saving resources, particularly staff and time. For example, a self-service visitor management kiosk. These kiosks allow visitors, staff, and contractors to check in using a kiosk without intervention from staff. This saves administration and reception staff valuable time that can be used for more pressing tasks.
Adaptability:
One of the key advantages of self-service kiosks is the ability to easily adapt to meet emerging requirements within the organization. For example, you may want to begin accepting payments using a self-service kiosk that had previously only been used to display wayfinding maps.
Connectivity:
The adaptability of self-service kiosks is directly related to their connectivity. Because self-service kiosks are networked, they can be remotely accessed and controlled from anywhere with an internet connection. This allows staff members to push new content, software, fixes and more to the kiosk remotely from anywhere in the world.
Serve More Customers:
Ease of use is one of the key benefits of self-service kiosks. Customers frequently find it quicker and more convenient to use self-service kiosks than going to the counter. This has added the benefit of creating a positive customer experience that leads to positive word of mouth. If a customer gets a great experience with the self-service technology, they're likely to tell other people, increasing the potential customer base.
Increased Profits:
Self-service kiosks carry initial investments with them but do offer a keen return on investment for the organization. As the reputation for fast, convenient service increases, the customer base will also grow, creating more streams of revenue. It also improves the upselling capabilities compared to traditional methods of service, improving the potential for increased profits.
Quicker Service:
Providing quick and easy checkouts to the customers' concerns in the retail stores is one of the key benefits of self-service kiosks.
Improved Customer Satisfaction:.0
The ability to adapt to different requirements and serve more customers in a timely fashion means that self-service kiosks are becoming integral to maintaining a satisfied customer base. Self-service kiosk solutions also enable customers to be more informed about the products that are on offer.
Market Size & Kiosk Industry
The global market size was valued at USD 16.9 billion in 2018, is now projected to reach USD 45.7 billion by 2026, exhibiting a CAGR of 13.3% during the forecast period, 2019-2026.
Self-service kiosk market trends such as the rising focus on smart retail stores will also influence the market growth during the next few years. Smart retail stores are deploying self-service kiosks to enable self-checkout without any human interaction. It eliminates long queues at payment terminals as the transaction can be completed with the help of a card payment module integrated with kiosks. Many smart retail stores are adopting self-service kiosks to enhance the customer experience.
Kiosks market is segmented into two segments i.e. by type & by end-user industry. The segmentation provides a complete understanding of the market structure.
By type, financial kiosks have the highest market share. These are often a bill pay kiosk at various outlets and utility bill pay along with that these are used in financial services, cashback, ATMs and many other business functions.
By the end-user industry, the kiosks market is segmented into seven types that are Retail, Hospitality, Entertainment & gaming, Airports & Hotels, IT / Telecommunication & Others.
Retail kiosks are the global growth engine in the market. Retail kiosks comprise at least 19% of the entire kiosk market. Kiosks in the retail sector are being installed at department stores, grocery stores, convenience stores. These kiosks provide appropriate services to consumers such as way-finding directories, company information, and offers.

Uses of Kiosks in Every Industry
Kiosks are rapidly becoming a huge part of our daily lives from the self-checkout lines at the grocery store to ATMs and self-ticketing machines in nearly every cinema and airport. But despite the numerous cost and time-saving benefits touchscreen kiosks provide, they are still severely underutilized in many industries where they could make a massive difference. Here's how to best use interactive kiosks software solutions in various industries.
Increased Operational Efficiency in Healthcare:
Check-in kiosks in lobbies and waiting rooms let patients check themselves in with as little disruption as possible. Not only does this create an accelerated check-in process on the patient's end, but it also frees up the administrative staff from monotonous tasks and lets them focus on more complicated cases where special assistance is required. These interactive kiosks are helping in reducing hospital waiting time and are also enhancing the patient experience.

Improved Customer Experience in Hotels:
With the advent of the interactive system and directories, hotel guests can explore the hotel area on their own. They can explore the activities, events and other opportunities available and, in addition to that, a virtual concierge can educate guests about the local culture and history as well as direct them towards important landmarks and points of interest.

Boosting Learning in Schools and Universities:
Today all the students being digital natives expect digital content to be there in their school or university campus. And for that reason, the academic world is working hard to adapt their campuses to include touchscreen kiosks and other digital signage technologies.
Interactive kiosks solutions can accomplish a great number of things such as wayfinding, but perhaps most importantly, it is its ability to promote participation and collaboration among study curriculum.

Improve Internal and External Corporate Communications:
Fluid internal and external communications are paramount when it comes to driving consumer engagement and brand awareness as well as maintaining a collaborative workplace. Perhaps the easiest way to do this in your company is by implementing interactive touchscreens to optimize employee and consumer communications.
Customer-facing kiosks in high traffic areas are a brilliant way to inform customers of products, promotions and help with navigation. Not only does this generate highly engaged customers and increased brand advocacy, but it also advances marketing content and can boost sales significantly.
Types of Kiosks
Self-service digital kiosks have been in use for a long time and can be found in many places we go every day. These interactive devices have been making our lives easier, without us even realizing it. In a world where time is precious, and customers are becoming increasingly tech-savvy, the kiosk services instantly elevate and personalize customer experiences. Mentioned below are the different types of kiosks that assist us in our everyday lives.
Financial Kiosks: The self-service kiosk revolution actually began in the financial sector. With digital kiosks like ATMs and other banking kiosks, customers can easily withdraw or deposit cash and can also get concise and clear information about their account balance, etc.
Kiosks for bill payments and purchase of services: There are kiosks that facilitate bill payments and purchase of various services like flight tickets, TV subscriptions, gift cards, online gaming vouchers along with domestic or international mobile recharges. They can be located anywhere and are usually helpful in thinning the footfall in retail shops and services providing offices.
Check-in Kiosks: Kiosks provide services such as internet e-check-in and self-service, allowing the processing of a significant number of passengers to be decentralized from the airport itself.
Self-service kiosks: Such types of kiosks are mainly used for providing a service such as taking payment from customers, print certified documents, issue licenses/ID cards, or perform a booking or a reservation.
Wayfinding and Map Directory kiosks: Wayfinding kiosks have the advantage to interact with boarding passes, shop receipts, etc. to make it easy for users to navigate to their desired location.

Why Custom Kiosk Software
Kiosk software is the system and user interface software designed for an interactive kiosk or Internet kiosk. The objective of building the custom kiosk software is to get the cost-benefit approach for each customer's solution sets. Custom design and development allows you to brand your application, make it specific so as to deliver a great personalized experience to guests. As well, it's important that the kiosk has software that's tailored to the specific requirements, especially in terms of platforms. Custom self-service kiosk software development can help in saving a lot of time and money.

Required Hardware
The required hardware for setting up a self-service kiosk includes:
Operating System

Touch Screen

Keyboard

Kiosk Monitor

Printer

Scanner

Network connection
Kiosk Management and Maintenance
Here are a few practical things that will keep your self-service devices up and running.
Operate the device in the proper manner, in the proper environment: Don't place an indoor-rated kiosk outside or in an area with a high level of dust or particles in the air. Don't subject a light-duty device to heavy-duty usage.
Keep the machine clean: Touchscreens are especially important when it comes to cleanliness and given their specialized nature, it's also important to follow the manufacturer's specifications for cleaning supplies and methods. Keep a can of compressed air handy to do occasional cleaning on the keyboards, bill acceptors, printers, etc.
Use only manufacturer-approved consumables: Thinking about saving a few bucks on a generic brand of ink or replacement part? Think again. Pennies saved by such methods can turn into dollars lost when the failure occurs.
Put it through its paces on a regular basis: Schedule a system of in-house testing – use the machine yourself to see if everything is operating as it should. Delegate regular testing to key staff members – for instance, let one individual be responsible for testing the printer, another the cash system, etc.
Double-check the software: Are transactions being properly posted to the database? Are results reconciling with cash activity? Is any data being lost or scrambled in the transaction process? The software needs to be checked in much the same way that hardware does – periodically do an internal audit to make sure every 0 and 1 is ending up in the right place.
Conclusion
Self Service Kiosks software are a great tool to help retail companies, businesses, and organizations in saving time and money while improving the customer experience. There is no one component that will guarantee the success of a kiosk project. Understanding the end-user as well as kiosk issues such as security, performance metrics, and durability are important factors. Consideration of these factors along with the integration of kiosk hardware, the application and kiosk system software, create success in a self-service kiosk deployment.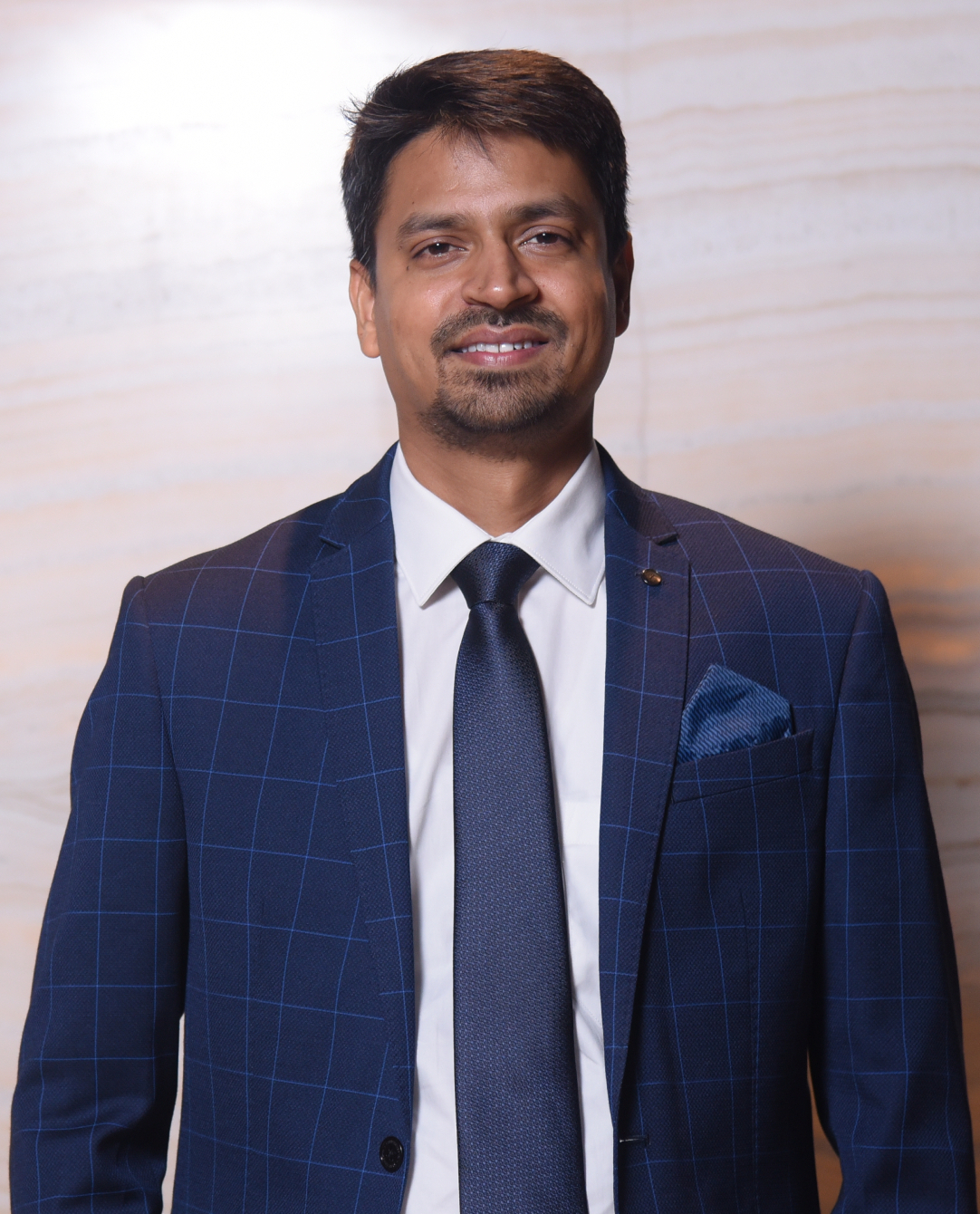 Rahul Mathur is the founder and managing director of ARKA Softwares, a company renowned for its outstanding mobile app development and web development solutions as well as specialized in Android and iOS app development. Delivering high-end modern solutions to all over the globe, Rahul takes pleasure in sharing his experiences and views on the latest technological trends.