Life journey turns into a love journey when two people who love each other get into a relationship called marriage. Marriage is an inevitable part of everyone's life. Finding a partner for marriage has been made easy with the help of technology. These days, everything is adopting the medium of technology, so are marriages.
The days when the friends and families of an eligible bachelor or spinster used to take up the responsibility to get him/her a suitable match are over. Therefore, in this world of technology where everything is available online, the matrimonial app development has become a trend in the online matrimonial platform. These matrimony sites have all the little details which help people to find their soulmate.
Earlier people used to hire agents to find a life partner or marriage partner. Now with the emergence of matrimonial websites and apps, people now don't have to spend money on this stuff. Matrimonial apps and sites contain all the details of the registered users. In this way, people can easily find a match for them according to their preferences.

Matrimony Mobile App – Market Size and 
Statistics
As per Frost and Sullivan, a market research and analysis firm, it is reported that in India more than five million marriages are done through online matrimonial, which has accounted for $250 million last year itself.
These statistics also attract various investors to invest in this arena. As per the reports, online matrimony business sees a growth of 25% – 30% every year. It is increasingly becoming a better option to search for perfect mates for the new generation. Global mobile phone internet user penetration was 52.5% in 2015, and soon it is expected to rise to 63.5. In fact, these numbers will keep on growing with each year and so will the need for mobile apps for matrimony services.
Revenue of the online matrimony market in India in 2017 with an estimate for 2022
(in billion U.S. dollars)
Today the matrimony mobile apps have taken the entire world by storm owing to their advantageous features. In fact, looking at the ongoing demand of these apps, it can be claimed that there is a very bright future in store for those who are planning to invest for the same.
Matrimony Mobile App – Is Buzz Worth It?
Certainly finding a perfect match involves a lot of searches and decision making. This process seems to be simple but can give someone a really hard time especially if he/she has no inkling of how to go about in this entire process. A match-making app can be an excellent way to streamline the rigmarole.
These apps can help anyone find all the necessary information about the match that has caught their attention. With every minute detail of the prospective match being available at their fingertips, the decision making on their parts will be easier than ever.

Benefits of Matrimonial App:
Matrimony app can help the user to find their life partner easily. By easily registering into the app, users can create their profile and can get access to the various available profiles. These matrimonial apps help the users to find life partner according to their caste, religion, and other preferences. There are various benefits of developing such type of apps.
Better Source of marketing and advertising.

Privacy and security of profiles.

Increased audience engagement.
Eminent Matrimonial Apps:
With more than 20 million profiles of ladies and gentlemen registered for marriage, Shaadi.com is the world's largest matrimonial service app. You can register yourself or create a profile on this app using your smartphone. On the other hand, it contains an IM feature that allows you to chat with other users. After registering, you can select your preference, interests, start receiving matches and view available matrimonial matches.

Bharat Matrimony is another famous matrimonial app in the market. Elite matrimony and assisted matrimony services are offered by this app. Elite matrimony is for wealthy and rich families, whereas assisted matrimony is for busy professionals. The app is available for both iOS and Android platforms. You can easily register yourself by providing some personal details.
This too is a matrimony app that has been serving the Indian audience for a while now. The app provides you various types of packages from which you can choose. You just have to fill a form for registering yourself. People of various backgrounds are on this app, so you can easily find a partner according to your desire.
This website and its app are perfect for you in case if you are a Muslim and searching out Islamic matrimony. Not just Indian but Islamic matches across the globe are available to choose from. If you are in search of halal which means certified by the Quran dictates this site will be of great help. And this site also offers 100 percent of privacy to your personal details that you will share with them.

It is way too easy in its functions and has the benefit of getting accessed at any time of the day. You don't have to make a schedule and open your laptop to go through it. It is available to be downloaded from the app store and after getting this done you can easily access it by logging in just for one time. It also serves a smooth and easy to use the experience to all its users. You can go through its functions and offers like a cakewalk. You can exchange interests, check your profile, exchange texts, chat and do various other available activities to save your precious time.
It is one of the leading and trusted matrimonial platform in India serving people since 1998. the is the most secure and convenient platform to help you find a perfect match.
Basic Features of Matrimonial App:
It should provide an easy and convenient platform for connecting people.

Matrimony app should offer an intuitive interface smoothly for guiding the users to get access to the various interesting features.

After registration, the user should be able to get access to all the various features of the app.

Gener
al Features
User Panel

Admin Panel

Login/Register
Profile verification by contact number & email ID
Create desire partner profile
Set partner preferences
Add horoscope
Upload your pictures
Add personal, educational lifestyle detail
Browse profiles by category & subcategory
Search profile with advance search fields/filter
Send interest request to other users
View contacts of the searched users
Add any user in favorite list
View profile detail of selected user
Check astrology compatibility
Check & Download horoscope of user
View last activate time of the user
Share, block and report user profile
Accept interest request
Request photo & horoscope of any contact user
Real-time chat with contact users
Paid membership packages (Offer & discount)
Multiple payment modules
Apply Coupon code
Save search
Customer support
View success stories
Request for showing your success story on app
Set privacy and visibility
Refer and earn points/rewards/discount
Join affiliate program
Security assured
Manage profile
Manage alerts (call, SMS, email alerts)
CMS
Notification & alerts

Login
Dashboards
Customer profile verification
Manage customers
Manage invites
Manage rewards
Manage affiliation program
Manage success stores and user request
Manage membership packages
Email & SMS marketing
Manage promotions
Smart search
Cloud storage integration
CRM integration
CMS integration
Payment gateway integration
Third-party APIs integration
Manage profile
Reporting & analytics
Notification
Advanced Features:
Social login/Signup:
This feature allows the users to sign-up for the application. Customers can set up their accounts just by typing an email address, contact details, and other login credential details. They can also integrate the app with their social media account to sign up quickly and receive updates.

In-App Chat:
Chat integration is the most important feature for the matrimonial mobile app as it will allow users to chat with other users to create a level of understanding with them. After all, it is a lot easier for people to initiate communication via chat as they find it convenient.
In-App Camera:
Users will be able to share pictures with other profiles by clicking directly from the app camera. In addition, they can also upload particular pictures from the phone gallery.
Geo-Location tracking:
With this feature, the app users can find relevant matches near a location via City Search. This way, the users can initiate the search within their city as well as outside, as per their liking and interests.
User Privacy & User-Blocking feature:
It is vital to ensure the privacy of the app users as well as allow the app users to block the other user profiles which might be creating an unnecessary nuisance for them.
Push Notification:
Users can be updated with new features, discounts, rewards, or if any new user or profile of their interest is updated in the app.
Upload Horoscope:
With this feature, the user can match the Kundli with their interesting profile. As many users believe in matching the Kundli before the marriage. Hence, it means a lot to them then it is a must-have feature.
BioData Generator:
You can integrate a third party API in the application to facilitate the users in creating the Bio Data online within the app. All it requires is information from the user's side and it transforms that information into a well-structured biodata.
Image Editor:
With this feature, the images that have been uploaded on the profile can be edited as and when required by the users.
Add photos from the library:
Users can also upload the desired or favorite pictures from the gallery on their profile, as well as they can share those photos with interested users also.
Search & Filter:
This feature will allow the users to search for the prospects as per their likings as interest, like their location, occupation, community, etc.
Pin Favorite:
Users can save their favorite profiles or interested users so that they can conveniently access them for further procedures.

Social Integration:
This feature helps users to check the social profiles of interested persons to know them in a better way and it also helps them to check the other person's daily activities.
User Authentication:
Users' authenticity can be confirmed by integration OTP (one-time-password) feature into your app, via SMS, call, email, etc. It is a useful feature at the time of sign up and in cases where users forget their login credentials and need to get access to their accounts back.
Data Security:
Security of user data must be ensured at all costs and this can be done easily by taking care of certain security features that keep user data safe and secure.
Multiple payment modes:
This feature enables your app users to make easy payments by integrating multiple payment modes, such as Braintree, Stripe, PayPal, Credit/Debit Cards, etc. as well as offer the feature of multi-currency as well. This would help people from all across the world to make payment easily in case they are keen on upgrading to premium features of your matrimony app.
Document Scanner:
This feature can add extra value to the application. By using an in-built document scanner, the users can scan their important stuff like Kundli, Horoscope report, Bio Data, etc. to save it in their profile so as to use it as and when required.
CRM Integration:
This is the most important feature. Customer's choice and search preference need to be monitored in order to deliver the best-fit match so as to sustain in the competition. Customer data collection and management, newsletter management, multichannel marketing & analytics, etc. can be managed with the help of a versatile customer relation management.
CMS Integration:
A Content Management System (CMS) allows you to manage entire available digital content on the matrimonial platform.

Role-Based Dashboards:
This is an exclusive feature for the admin where they can monitor and analyze real-time statistics. As per the different users, the statistics and reports are available which helps in deriving the business and marketing strategies.
Document Management Module:
It is a software that allows the creation, storage, managing, indexing, protection, and retrieval of digital documents. A good document management system can help organize all the files and data in one place, keep track of all critical documents, speed up the workflow, improve accuracy and provide around the clock access to documents from any part of the world.
Real-Time Analytics:
An app integrated with real-time analytics, for sure returns out ample of benefits. All the reports, pie charts, live dashboards can be checked and viewed by the admin. Statistics associated with the number of newly registered profiles, user acquisition, and retention rates, mostly searched profiles, etc. can be rolled out in the form of charts for making productive business decisions.
By having all of these advanced features into your matrimonial apps, it will be easier for you to have an edge over your competitors. Integrating these advanced features will also make your app more reliable after all matchmaking is a sensitive matter and having a mobile app for this purpose will certainly help your matrimony brand to gain a strong position in the market.
Team Structure for Matrimony App Development:
Developing an app is straightforward if you have a team of talented and skilled developers who are experts in building dating apps. If you need to transform your thoughts into truth, then you have to work with a pool of expert developers, designers, testers, and skilled managers. In case you need to supply your app to a wider audience, then you need to make it be had for both the iOS and Android platforms.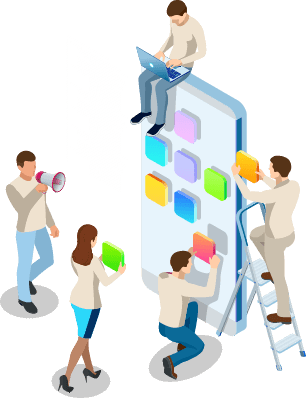 So, let's take a look at the team structure you will need for your app.
Business Analysis Team

Project Manager

Android and iOS Developers
Front-End Developers (UI/UX Developers, AngularJS Developers)
Backend Developers (PHP Developers, .Net Developers, NodeJs Developer)
QA Professionals

Cost Estimation of Matrimony App Development:
There are various factors that affect the cost of app development. Below is a detailed list of all the factors that you must look at before developing an app.
Development Platform:
There are various development platforms like iOS, Android, and Windows. You must make it clear whether you want your app for a single platform or multiple platforms. The cost of developing an app for a single platform is quite lower than the app developed for multiple platforms.
Features and Functionalities:
One important factor that affects the development cost is the features and functionalities you are including in your app. An app with basic features costs less, but if you are including some advanced features in your app, then it will surely cost you more.
App Design:
With a matchmaking app, you must be desiring to cater to a large set of audiences. For this, you would require to make your app really appealing, hence pay special attention to the app design and apart from making it appealing, also ensure that it is easy to use. Now, integrating an attractive design will certainly add to the cost, but it will surely be worthy.
Size of the App:
By this, we mean the total number of features & functionalities included in the app.
App Developers:
The matrimony app development cost will also depend on the geographic location of the developers chosen by you, their experience & expertise level, etc. Along with these factors mentioned above, one important factor that majorly affects the cost of development is the physical location of the mobile App Development Company and the app developers. The US/UK based developers charge around $70-$250 per hour, Eastern Europe based developers cost around $50 to $150 per hour, but the companies and developers in India provide the most reasonable rate which is $20-$70 per hour.
Now giving you a raw idea, the development cost of a matrimonial application for a single platform may vary somewhere between, $15,000 to $20,000. If you choose more advanced features and then the cost may go way up than this estimation.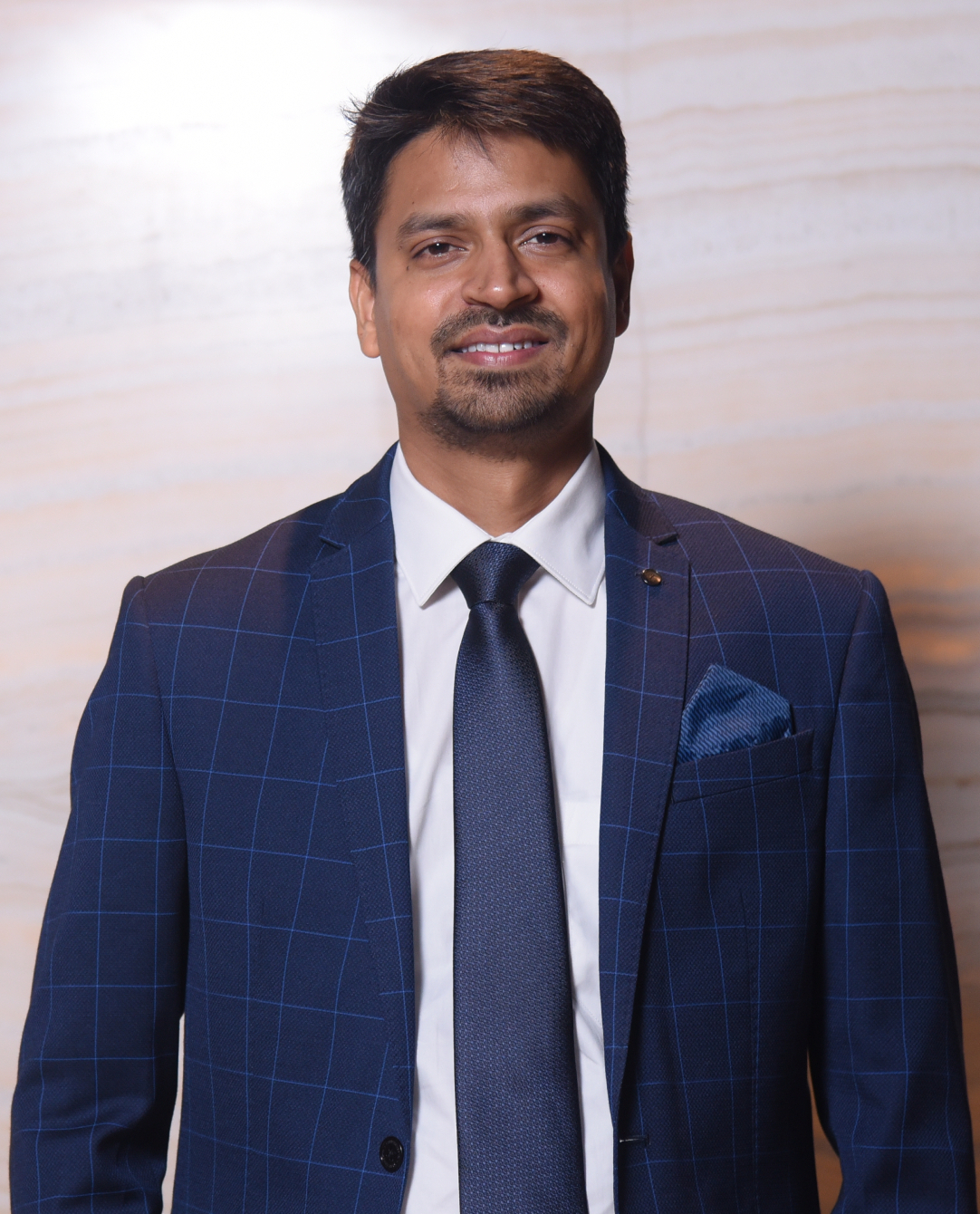 Rahul Mathur is the founder and managing director of ARKA Softwares, a company renowned for its outstanding mobile app development and web development solutions. Delivering high-end modern solutions all over the globe, Rahul takes pleasure in sharing his experiences and views on the latest technological trends.