Today backend development has significant importance in the market. Practically any new business/startup needs a website and a mobile application or both which in the backend connects to a server. Hence, backend engineers are highly demanded in the market and organizations are eager to pay the desired sum demanded by the developers who can deal with the backend well.
Both Python and PHP are the most well known high level programming languages. PHP is formally utilized for server side scripting, whereas Python development is viewed as significant for its elements, accessibility, and creativity. In spite of their practically comparable prevalence among designers, these two languages certainly have various specification details and characteristics. Now on the basis of the popularity that these languages possess the question here arises: which one of them is more convenient and better in terms of performance?
In order to give a complete answer for Python vs PHP development, it is imperative to deliberately think about the scope, functionality and features of both the programming languages in development of softwares, websites and mobile applications.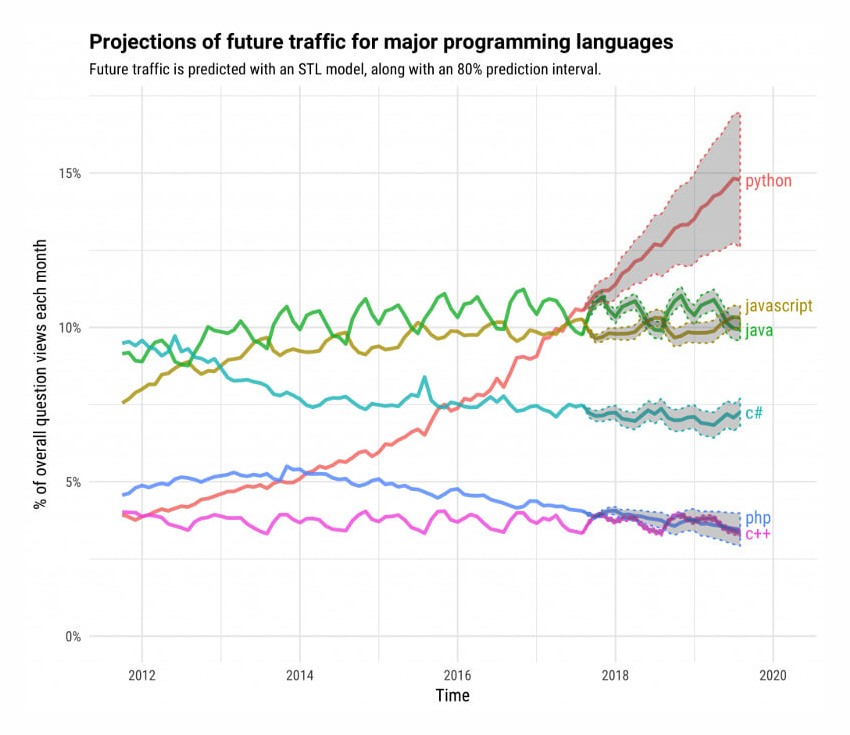 Therefore this article comprehends the complete details covering the advantages, disadvantages and differences among both the languages.
Python: Introduction
Python is a high level programming language that is tend to be utilized for basic purposes. Python was created in 1991 by a Dutch Programmer Guido van Rossum with an approach of code readability with prominent use of whitespace. It works on an object-oriented approach. Procedural and functional programming algorithms are supported by Python. Procedural and functional programming standards are supported by Python. The most recent version of Python is 3.7.3 which was released on March 25, 2019.

Advantages of Python
The advantages of Python are as follows:
Comprehensive Libraries:
Python downloads with a comprehensive library and contains code for different purposes like expressions that are used regularly, document generation, unit-testing, internet browsers, databases, picture control, and many more. Therefore, we don't need to physically compose the complete code.
Extensive in Nature:
Python is extremely compatible with other languages also. While designing code some portions can easily be written in languages like C, C++.
Enhances the productivity:
Because of its simple structure and extensive repositories helps in enhancing the productivity of programmers like the programming languages C++ and Java. Also the programmers have to write less code and by using libraries things can be done easily.
Follows the approach of Object-oriented:
Both procedural and object oriented programming approach is supported by Python. By using functions code reusability can be done and by utilizing objects & classes real world can be modeled.
Open Source:
Python is an open source which is easily available. You can download Python for free, also the source code can be downloaded easily and you can make necessary changes to it. Python comes with an exclusive package of librarieries which is really helpful in completing the varied tasks.
Interpreted Language:
The execution of the code is done line by line. In comparison with the compiled languages debugging is done easily.

Disadvantages of Python:
The disadvantages of Python are as follows:
Limitations over Speed:
Python being an interpreted language the execution of the code is slow as the code gets executed line by line. This is not a major issue if speed is not the main constraint for the project. Moreover, if high speed is not the focus point then various benefits offered by the language are more than enough to distract from the limitation of speed.
In-effective to use in mobile computing and browsers:
It is an amazing language that is used majorly on server-side, Python is rarely used for client-side working.
Restrictions on design:
While writing the code, Python does not require to declare the type of the variable as it is dynamically typed language
Reasons justifying: Why Python should be selected?
In comparison with other language code python's code is easier to write and debug. Also, its source code can be maintained easily.

Being portable in nature it can support a wide range of platforms and operating systems.

By using several libraries the developers can easily complete their tasks.

Complex programming can be simplified by using Python.

Interactive shell of Python facilitates the developers in testing the code before its real implementation.

GUI applications are supported in Python which are used as a framework for the web.
PHP: Introduction:
Resmus Lerdorf designed PHP in 1994 for web development purpose. Similarly to Python PHP is also a programming language that is being utilized for general purpose. PHP can be executed with a command line interface which is embedded in HTML. Also the language can be combined with various different types of web template systems. The interpreter in PHP usually considers code as a module on the web server. The PHP language can be utilized for controlling robotic drones and graphical applications. Top businesses across the globe have vouched for technological competency of this platform. There are several frameworks and websites, which have been developed in PHP.
Advantages of PHP:
Cross Functionality:
PHP is an application that can be run on different stages. The most significant advantage of PHP is the designer need not need to stress over the working framework the user is dealing with. As the PHP code runs appropriately and easily on every single working framework. Besides, the server-side scripting language or PHP facilitating specialist co-ops can without much of a stretch be found.
Easy to use:
People who are new to programming can without much of a stretch figure out how to utilize them inside a brief span of time. The sentence structure for programming in the hypertext preprocessor is very like the C programming language. So the person who knows about C can without much of a stretch make PHP site contents.
Processing Speed:
A crucial side of web improvement is speed. Thinking about the significant reality, a few people despite everything battle with the test of data speed. A speedy stacking site constantly valued by numerous people. Besides, people normally like snappy stacking sites contrasted with more slow stacking ones. People use PHP as a result of the significant truth that it's fast.
Open Source and Extensive support from libraries:
Another prominent advantage to utilize the PHP hyper content preprocessor is it's created and kept up by a group of PHP designers, this assists in making a network that can be utilized for support. PHP furthermore possesses a great collection of functional modules and a couple of the modules accessible in PHP incorporate Graphics and PDF.
Disadvantages of PHP:
Being an open sourced platform, all individuals can see the source code. On the off chance that there are bugs in the source code, it might be utilized by individuals to investigate its shortcomings.

It will be hard to utilize it for programming large applications. The programming language is not modular enough, large applications made out of the programming language will be hard to keep up.

Certain change may amaze unwary software engineers and lead to unforeseen bugs. Disarray among clusters and hash tables. This is moderate and could be quicker. There are regularly a couple of approaches to achieve an assignment. It isn't specifically. It is deciphered and utilizes wavy supports.

The error handling methodology used in framework is not that good. It's not a legitimate solution for the designers.
Which one to select PHP or Python?
While selection the programming language for website designing the important features that developers looks for are:
Complete Solution:
These days, it is essential for organizations to pick a language that guides in start to finish web or application development. The accentuation is to limit the general undertaking costs with the idea of re-usability and fast improvement of features for quick completion of the project. Therefore by hiring a dedicated developer or the company you can get the best assistance for the development of the project.
Easy Installation Process:
Installation of PHP is well on platforms like Windows, macOS X, and Linux and can be found on an assortment of shared facilitating sites normally for a negligible expense. Python, then again, has some installation challenges.
Easy Syntax:
If a language that has easy syntax than for beginners level programmers who wants to start programming which is syntax-error free, is easy to grab and learn. Therefore, Python gives ease where users can code without making a fuss over the bracket and other syntax related "limitations" that consistently bomb the code during the design phase.
Python likewise offers better comprehensibility of the composed code. Debugging is significantly simpler in Python too in light of the fact that the composed code has a higher possibility of being perused and interpreted in the most ideal way. In this aspect Python is the most preferred language rather than PHP.
Efficient:
An elegantly composed application is supported by a spotless code that is profoundly productive as far as execution and memory utilization. Despite the fact that these appear specialized concerns, away from the eye and consideration of the end-customer; however, they do greatly affect how is the item gotten in the market. A moderate application that requires some serious energy into reacting to the user and giving the ideal outcomes can make terrible audits for the item, particularly when there are numerous serious items in the market that the users can without much of a stretch be influenced towards.
Data Analysis:
Python is the language generally utilized for making an unmistakable concise code that conveys exactness and accuracy in conveying the ideal outcomes to the users for better decision making. In outcome, Python increases a preferred position over PHP on this edge.
Cost:
These days, most of the programming languages and frameworks are created to help designers on a mass scale. Both Python and PHP are planned a similar way – which means both are free and open source. Actually, the significant purpose for their prominence is the way that they are accessible to anybody which gives them an edge over the paid web systems.
Support Libraries:
The important aspect in the PHP vs Python discussion relates to the support libraries that holds a great significance in backing the machine learning web applications. Python possesses various machine learning libraries such as Kera, Scikit Learn, Theano, etc. whereas in PHP there is only one library i.e Packagist. Hence this is the major reason that specifies why Python has a prominent place in the IT industry.
Performance Comparison: Python vs PHP
Speed & Performance:
Speed is regularly synonymous with incredible execution in web applications. Furthermore, as far as Python versus PHP execution, it's the same. It's critical to perform mistake free for web applications when handling a huge number of solicitations one after another. PHP is viewed as progressively successful at speed. In spite of the fact that PHP 5.x was quicker, PHP 7.x broke its own records, leaving Python's projects to clean. It finishes undertakings around multiple times quicker.
Frameworks:
Both PHP and Python have heaps of responsive and staggering web frameworks to begin. For the Python Framework, the absolute most that stand apart are Django, Bottle, CherryPy, Pyramid, and the sky's the limit from there.
For PHP we have framework's like Symphony, Zend, Laravel, etc. Since both Python and PHP offer excellent choices for engineers, apprentices despite everything lean somewhat more toward Python's Django system since it's excessively quick.
Front-end Designing:
Web software engineers additionally anticipate designing their sites and portals utilizing various powerful instruments along with languages like Bootstrap, CS, Angular, and so forth. Python here gives numerous chances to the designers to receive similar strategies and later consolidate it with Python code by utilizing structures. Therefore, by using Python designers can easily design the websites by using this subtle and understandable language.
FAQs- Python vs PHP
While deciding or selecting Python or PHP as the programming language for projects various questions that arises in mind are:
What is the major difference between Python and PHP?
The greatest distinction among PHP and Python is that PHP is utilized for web improvement and Python is a broadly useful full-stack programming language. As an item arranged scripting language, Python is likewise utilized for making sites and applications that are driven by Big Data and AI.
Which is faster in processing among both the languages?
In terms of application processing speed PHP is faster than Python.
Among both the languages which is easier to learn?
In contrast with PHP and other programming languages, Python is much simpler to peruse and learn. With moderately less complex coding, Python has a reasonable, brief and symmetrical language structure. The code written in Python is more clear in contrast with PHP.
Which language is better?
PHP is used as a language basically for web development while Python is progressively centered around being a broadly useful language. PHP seemingly controls most of the sites. Having said this, Python has a telling standard library and it is denser with a more clear language structure. This settles on Python even a favored decision for electronic arrangements, particularly identified with Big Data and AI.
Conclusion:
The idea of having cross-cooperative groups is a well-known path for resources to meet up for project development. Consequently, such undertakings have resources with various types of aptitudes. PHP with its constrained decisions and accentuation on more extensive information about the language and its builds can be unwieldy for designers who are not excessively skilled in the language. Hence by hiring a PHP developer from a company you can be assured regarding the project development.
PHP is explicitly for projects related to web development while the scene for Python is more extensive. What you expect to create, the general item scope, your courses of events, and spending plan are significant giveaways on which language you need to choose for your venture needs. Both these dialects offer specific abilities, however, for the present, it appears that the future for Python is marginally more positive than for PHP.
In any case, the coming patterns in the IT world would prefer both these languages as they stay extraordinary choices for web-based projects.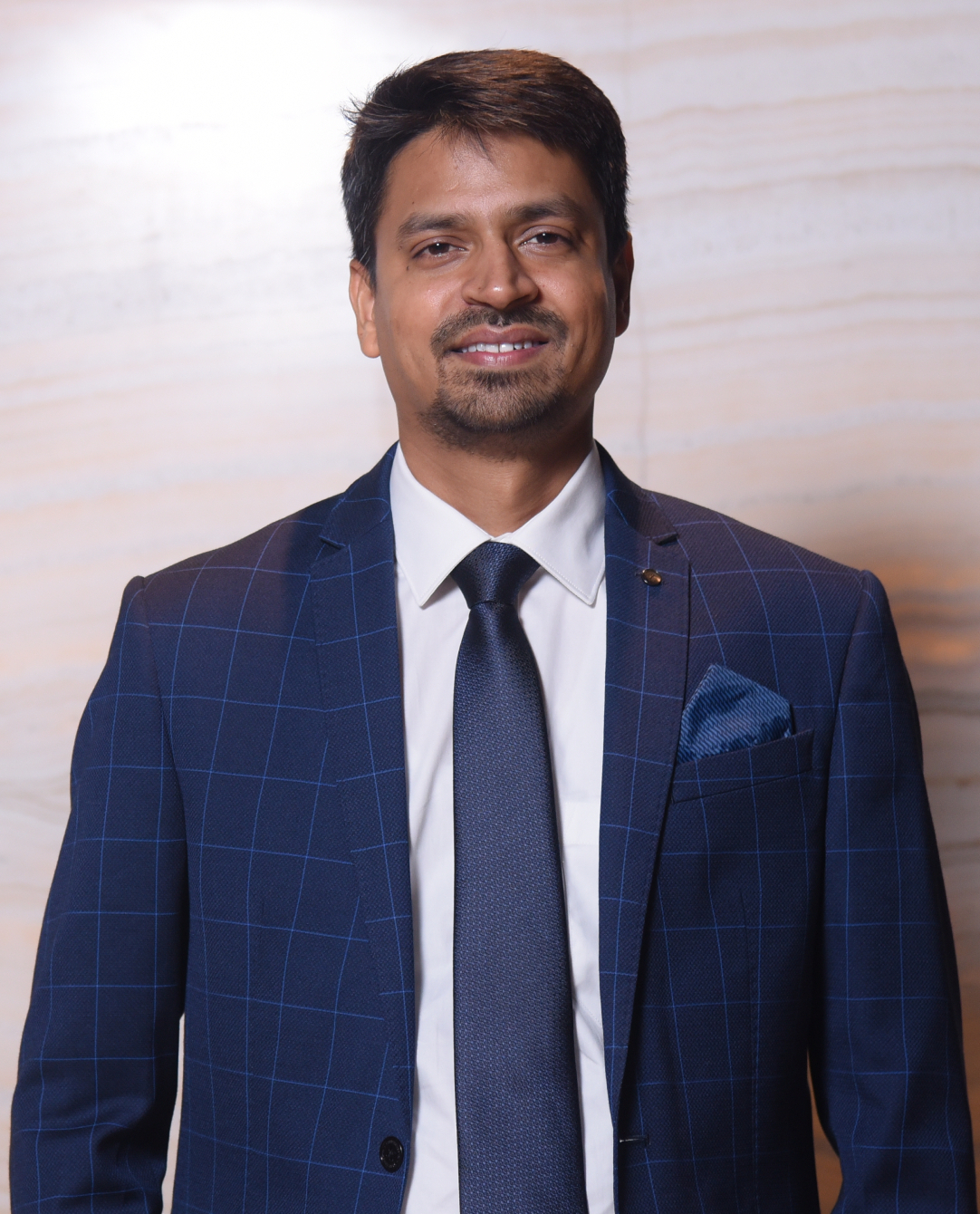 Rahul Mathur is the founder and managing director of ARKA Softwares, a company renowned for its outstanding mobile app development and web development solutions as well as specialized in Android and iOS app development. Delivering high-end modern solutions to all over the globe, Rahul takes pleasure in sharing his experiences and views on the latest technological trends.