Introduction
AngularJS is known as a modern-age JavaScript Framework and highly used to build widely-interactive and dynamic Single Page web applications. It is also considered as a hybrid HTML JS framework that makes easy the web application development against restful web services to provide a complete enterprise solution. Further, AngularJS is very popular for developing web application across multiple platforms. Besides, AngularJS development comes with a wide range of templates for extending the template language in our own way. We are discussing here some important features that are taking AngularJS at high reach in the web development field- 
High Functionality
AngularJS is the best choice among web app developers due to its spontaneous functionality. It is highly robustness framework which adds many fanatical features like API client, data binding, filters, animations, directives and content sanitization and scope management and many others. So, the new startups or developers who are working on this platform first time they can utilize the great capacity to create web application quick and straightforward even they are not fully prepared to invest time for analyzing this framework. Thus, using AngularJS you will definitely come to ensure for creating new elements as this framework give full help over each level.

POJO
POJO (plain old JavaScript object) are the objects which are used to get pre-integrated getter and setter functions so you don't need to create extras. It offers you a good range of JavaScript functionalities for object manipulations and facilitates you to integrate and remove the properties from the objects. 
Minimal Coding
While developing web application on this framework developers don't need to spend more time in writing code. They need to learn minimal programming codes to build a web app. Have a look at below points to know how it requires fewer coding process-
AngularJS community don't ask to write its own pipeline

It is defined with HTML codes so it makes AngularJS more particular

In comprises dependency injection that is used to create applications in a simple manner utilizing the testing process.

Directives are defined separately from app code so developers can write it without any integration concern.
4. 
Useful Tools and Libraries
The good reason to consider AngularJS is the highly adaptable framework. The framework consists of a wide range of development tools and libraries maintained by Google. The tools are helpful in making the development process burden-free and the libraries provide efficiency to improve the functionality of the Angular framework. Some useful tools and libraries incorporated in Angular development, are given here-
Tools
Web building tools are Grunt, Gulp and Code Orchestra

Workflow management tools are Yeoman and Bower

Unit testing tools are Karma, Protractor, and Jasmine
Libraries
CosmoCMS

CodePen

UI Bootstrap

AngularUI

Angularfire

Angular File Upload
DOM Management
With AngularJS, DOM code comes inside the directives but not in the view means it looks like the HTML page with data placeholders. The way of interacting with view beautifully integrates with UI designer and the designer will be able to work with more concentration on the view by shortening the DOM manipulations. Furthermore, it allows you to create custom attributes and is used to extend the HTML vocabulary.
Summary
As AngularJS is a JavaScript framework and so it is more advanced for web app development, has become a popular choice among the developers in recent years. It is enhancing the web user experience simplifying the information in easy to digest way. So, for your next web building project, you ought to come with this framework that is fully comprised of modern manufacturing tools.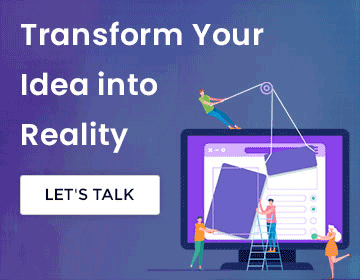 ARKA Softwares is an outstanding AngularJS web development company where we provide a complete web solution to any enterprise/business field. Our developers give hugely productive technology and advancements in web developing; in addition, they provide robust and scalable solutions. So, if you want to leverage the advantages of our services, please mail at- sales@arkasoftwares.com

Rahul Mathur is the founder and managing director of ARKA Softwares, a company renowned for its outstanding mobile app development and web development solutions as well as specialized in Android and iOS app development. Delivering high-end modern solutions to all over the globe, Rahul takes pleasure in sharing his experiences and views on latest technological trends.