White-labeled casino games are a popular and attractive way to quickly and inexpensively scale up an online gambling website to build revenue and create brand loyalty. These are far from being a long-term solution, though, when considering the longevity of your casino.
White label games may seem to be a time-saving and cost-effective way to start attracting players initially but aren't the most effective way to facilitate enduring revenue maximization.
There is a pitfall to online casino gaming that many online casinos don't realize they can overcome: the paying of exorbitant licensing fees for white label online casino games. Typical licensing fees can amount to an exorbitant amount of a casino's earnings but can be avoided all while ensuring that your business stands out from the crowd in the modern sea of online casinos.
Stop Spending, Start Maximizing
Rather than paying over and over for the games and content you use in your online casino, the royalty fees paid to the game leaser can be evaded by having your very own casino games custom developed. Without having to pay sums based on regular earnings to the licensee, either monthly or quarterly, casinos can pay one lump sum once to have their white label solutions replaced.
Even better, one single game can go a lot further than you think with custom casino game development. With just a single gaming framework, you can have a single game reskinned with 20 (or 30 or 40 or 50… you get it) different themes to increase the variety of games offered to your players. The same exact game mechanics can be used with a variety of different skins that, for example, transform a safari-themed digital slot game to a jungle-themed digital slot game to offer players different experiences to choose from.
Gaming frameworks aside, custom game assets, skins, or themes can all be created relatively inexpensively (when compared to total costs of licensing) and then owned outright by the online casino implementing them to avoid excessive reoccurring costs. This allows online casinos to subsequently avoid paying fees for under-performing titles that require high licensing fees to access exclusive rights to their game skins or themes.
Create a Variety of Engaging Game Skins
When it comes to mobile and desktop gaming, approximately half of the games on the market are currently made using Unity. This makes it the optimal choice for mobile and desktop casino games. Casino games such as slots, blackjack, roulette, baccarat, and poker can all be created utilizing this powerful tool. With custom casino game software development available for a variety of casino games, experienced Unity developers can create eye-catching graphics and animations to entice novice and experienced players alike.
Off-the-shelf solutions like Unity may not have everything that a company requires to build games themselves. That's where outsourcing custom development comes in. You don't need to be a game designer or developer yourself to benefit from this robust gaming engine.
Game developers with fluency in programming languages such as JavaScript and C# and proficiency with cloud-enabled tools, libraries, and Unity Editor are essential for the successful integration of casino gaming content with the engine. Developers can create custom 2D animations, 2.5D isometric game designs, and 3D game assets for any type of casino game.
Experiences as dynamic as the ones featured in land-based electronic casino games can be replicated for desktop computer users who prefer to play casino games from the comfort of their homes. And an enhanced player experience can be ensured with polished thematic elements and exciting gameplay which makes certain that players will continually engage with a game.
A digital slot game based on the aesthetics of ancient Rome, for example, could be designed to feature graphics of Roman coins, gladiator helmets, and Roman emperors to entice players and create exciting gambling experiences. When players win prizes, Roman coins could rain down the screen to add excitement to the gameplay. The game can then be reskinned multiple times to change the theme to whatever the casino thinks would align with their brand and help them compete with other online casinos offering the same white label games they previously offered.
Unity is able to deliver a highly optimized gaming experience for desktop casino gaming that provides rich visuals and high-performance gambling content at native speed. This assures that desktop games are able to be played as easily and operate as quickly as their land-based counterparts.
Since games must adhere to strict standards of local and global compliance, game developers can also ensure these regulations are adhered to in order to make sure that no one who is underage engages with the games or plays online real-money games in countries where it is outlawed.
Create New Revenue Streams
Through custom 2D and 3D Unity casino game development, casinos can decrease spending maximize profits by paying developers once to create custom games through Unity that are owned outright, rather than having to split revenue between the house and licensees on a regular basis. By ceasing to pay a portion of said revenue for the leasing of in-game designs, skins, and themes from third-party white label solution designers and developers, online casinos are able to increase the amount of revenue they ultimately keep.
Going beyond the ability to offer a wide variety of games, online casinos can create new revenue streams with custom-developed gambling games. Since the games and the rights to the games will be owned by the online casino (forever), they can then be licensed out to other online casinos for a regular fee. The increase in revenue can allow online casinos to enjoy larger profit margins which allow them the flexibility to scale up if they wish to.
Between decreased spending, maximize revenue, and the ability to create new streams of revenue the longevity and success of real-money gaming ventures can be ensured. And all while keeping players interested, engaged, and coming back for more.
Author Bio:
John Bailey is an industry expert within the healthcare landscape. He works at Chetu Inc., Plantation, Fla., a custom software development provider and thought leader within the IT community. He offers commentary on changing tides within the healthcare industry including EHRs, telehealth, and veterinary software.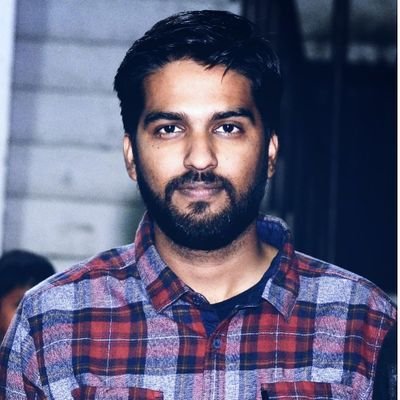 Satyam Chaturvedi is a Digital Marketing Strategist at Arka Softwares, a leading mobile app development company dealing in modern and futuristic web and mobile app solutions. He loves to spend his time in studying the market trends and helping startups and enterprises in achieving their business goals.