Everybody today invest hugely on their handheld devices, and its sad feeling when they realize their mobile or cellphones are getting clogged due to unecessary cache and malware downloaded on their devices while browsing through various websites and pages and downloading the apps in light moods and uninstall the same later on, when you realize that its really not what you require. So if you have landed on this page, we are sure that you are in pursuit of cleanliness of your android devices, especially considering the new initiative launched by the Indian Government known as Cyber Swachhta Kendra   is a Botnet Cleaning and Malware Analysis Centre (BCMAC) and their aim is to create a secure cyber space by detecting botnet infections in India and to notify, enable cleaning and securing systems of end users so as to prevent further infections. To make the initiative a  huge success its expected that lot many users will receive SMS from Telecom Deptt as below :- "Dear Customer, As per Govt of India's Cyber Swachhta Project, your device is probably infected with botnet malware. Please visit http://www.cyberswachhtakendra.gov.in for remediation."
So what is Cyber Swachhta Kendra?
The " Cyber Swachhta Kendra " (Botnet Cleaning and Malware Analysis Centre) is an initiative by the Government of India's Digital India program under the Ministry of Electronics and Information Technology (MeitY) to create secure cyberspace by finding all botnet infections in India & send notifications to the users & also guide them on cleaning and securing their systems like mobiles, laptops, desktops, etc with an aim to prevent spreading of infections. The " Cyber Swachhta Kendra " (Botnet Cleaning and Malware Analysis Centre) is to support the main objectives of the "National Cyber Security Policy", which contemplate creating a secured cyber ecosystem for the nations. They operate closely & collaborated with all the Internet Service Providers(ISP) and Product/Antivirus companies like Quick Heal. If you visit their website it will provide more information to users to secure their systems/devices by using various tools. This center is run by the Indian Computer Emergency Response Team (CERT-In) under provisions of Section 70B of the Information Technology Act, 2000. 
If you still have more questions about Cyber Swachhta Kendra you can visit the Frequently Asked Question section on their official website 
So as a responsible citizen of India or any other national its essential that every user should use various tools & software to remove or quarantine such malware to remove the malware, you need to scan your computer/system/device with the tools recommend below and take steps to improve the security of your computer/system/device because PREVENTION IS BETTER THAN CURE.
So if the slow speed of your Android device stressing you out? This can be a sign that you need to clear junk as well as cache. In a lot of cases, we see that the functioning of the device is hampered even when not many apps have been installed on it. Cleaning your Android device kills the idle processes which eat up a lot of your memory space and slow the operations. Cleaning Apps provide a lot of free space and that also at the click of a button.
Android is without any doubt one of the fastest platforms which facilitates amazing performance on most of the devices. Nevertheless, Junk and Cache can wreck havoc and interfere in its usage. So, then what is the solution to this problem? How can we get rid of residual files, Android application caches, garbage files, junk files etc which are making your device slower? The answer is simpler than you think.
Given below is the list of best cache and junk cleaners which you can use in your Android device in order to clean it:
Clean Master
Price: Free of cost

No. of Downloads: 1,000,000,000+
Clean Master is one of the most hugely used Android junk cleaner app. It cleans the search history, system cache and residual files. It also presents the facility of uninstalling unwanted apps. So, if at your Android phone is working extra slowing, you have complains due to low memory use this app and you will actually be happy. This app besides having a colorful interface does not lead to a lot of battery drainage. So, go ahead download it now and clean your device.
Pros of Clean Master: Interactive as well as easy to use interface clears up the storage area, offers anti-virus protection.
Cons of Clean Master: Not of great use to the experts looking to delve deeper into their device's capability.

CCleaner
Price: Free of cost

No. of Downloads: 

50,000,000+
CCleaner is a hugely popular free of cost memory cleaner developed by Piriform. The main function of this app is to get rid of the junk files, reclaim memory space so that it can be used to store important data. Memory space can be recovered by doing away with app cache, clipboard content, browser history. Also, it allows users to delete the call logs as well as SMS messages both individually and even in bulk.
Pros: It has amazing features such as pp manager, battery tool, CPU, RAM and storage meters along with temperature tools.
Cons: Not meant for expert users as it does not have extensive features.

1Tap Cleaner
Price: Free of cost

No. of Downloads: 5,000,000+
1Tap Cleaner is actually a superb Android storage cleaner app which cleans your app with just one single touch. This app boasts of a huge user base all across the world. Not only is it easy to use, but it also enables the user to clean residual files, app cache, search history and so many other junk files which tend to pile. A very interesting feature of this app is that it allows the user to set the cleaning interval, so the cleaning process starts automatically after a stipulated period of time without asking permission of the user.
Pros of 1 Tap Cleaner: It is free and offers hassle-free usage.
Cons of 1 Tap Cleaner: May not be of many benefits to expert users as the functionality is limited.

Super Cleaner – Antivirus, Booster, Phone Cleaner
Price: Free of cost

No. of Downloads: 100,000,000+
Super Cleaner – Antivirus, Booster, Phone Cleaner safely removes junk files and cache files that take up precious memory space. Boosts up the speed of your device by optimizing memory functions.
Pros of Super Cleaner: This outstanding app safeguards private information in the apps by use of extra passwords. It has an encrypted browser that enables visiting any site sans leaving history on the phone.
Cons of Super Cleaner: The app lock does not work properly. Lots of ads keep popping up.

Hi Security 2019 – Junk Clean, Antivirus, Booster
Price: Free of cost

No. of Downloads: 5,000,000+
This is a very good top performance phone booster, Antivirus, Privacy Cleaner all wrapped into one. It, in fact, kills most of the Android viruses which plague SD cards and internal device storage. It offers multilingual support which is not available by most of the apps.
Pros: This app boasts of an extremely user-friendly interface. It safeguards your device from phishing hotspot and insecure public WiFi.
Cons: Too many ads make the app undesirable.

Avast Cleanup and Boost
Price: Free of cost

No. of Downloads: 

10,000,000+
It is a very quite useful to cache and junk cleaning app for your Android device. This ultimate cleaner app accelerates your device's performance drastically by helping you get rid of all junk files and useless data so that you can create space for more useful things. It has a smart and clean feature which enables the users to work with it sans any problem.
Pros of Avast Cleanup and Boost: Hugely effective cache cleaner which removes unwanted files with just a tap
Cons of Avast Cleanup and Boost: Most of the features such as Automatic Cleaning, Advanced Photo Optimizer are only available with premium subscriptions.

Norton Clean and Junk Removal
Price: Free of cost

No. of Downloads: 1,000,000+
If you are looking to reclaim your lost storage space then Norton Clean and Junk Removal is the best app you can download. It actually speeds up the performance of your android device by getting rid of all junk and cache files.
Pros of Norton Clean: This app optimizes memory space by doing away with all bloatware. This junk remover even helps to get rid of Android Package Files which are manually installed on your phone.
Cons of Norton Clean: No free version of this security application is available. Also, it does not bolster older mobile operating systems.

AVG Cleaner and Battery Saver
Price: Free of cost

No. of Downloads: 50,000,000+
This well-known cleaning app cleans the junk and cache files and offers you a considerable battery boost. It is hugely advantageous in getting rid of apps which use more data. This app is without a doubt a must-try.
Pros of AVG Cleaner and Battery Saver: It ensures total clean up of unwanted hidden as well as visible cached RAM. The Auto Reminder feature is a huge plus point.
Cons of AVG Cleaner and Battery Saver: Only the Pro version is beneficial as you get full features only with it.

Ace Cleaner (Boost Speed Free)
Price: Free of cost

No. of Downloads: 10,000,000+
This is a brilliant cleaning app to boost your phone's performance. It erases all cache, junk, residual and APK files. With just single tap it quiets the app notifications. There is app lock for your sensitive apps keeping the snoopers at bay.
Pros of Ace Cleaner: It is free of cost app which has a specialized cleaning tool meant primarily for Facebook.
Cons of Ace Cleaner: Does not come with brilliant functionality.

GO Speed
Price: Free of cost

No. of Downloads: 

10,000,000+
This is speed booster and junk cleaner is perfect for most of the devices. It is, in fact, the smallest cache and junk cleaner available in the market-boosting up your device's speed by a whopping 60%. All thanks to its advanced monitoring technique it can clean the background processes, stop stealthy apps and disable automatic start apps without even you knowing.
Pros:

 This free app ensures fast and smooth running of your device.

Cons: Not as good as it claims to be. Makes use of some system resources without taking permission.

So these are some of the best and free of cost Android cleaners to make your Android device work faster. Install the one which you like to see the performance of your device touch the next level.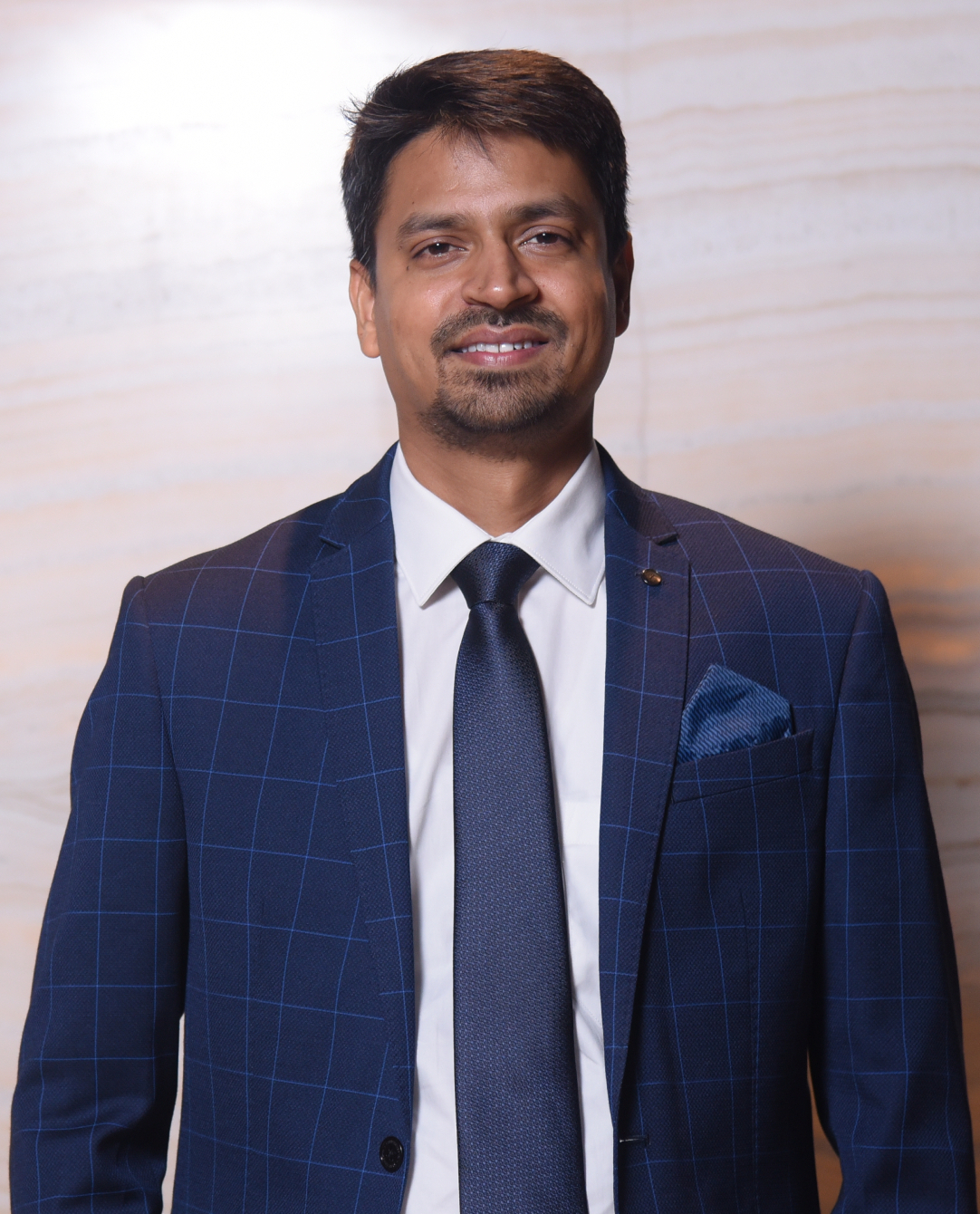 Rahul Mathur is the founder and managing director of ARKA Softwares, a company renowned for its outstanding mobile app development and web development solutions as well as specialized in Android and iOS app development. Delivering high-end modern solutions to all over the globe, Rahul takes pleasure in sharing his experiences and views on the latest technological trends.