A wedding brings in a lot of joy and happiness. Celebrations, rituals, getting dressed in the best outfits, taking pictures, family and friends getting together, all of this is so beautiful.
On another side, it is equally stressful too. After all, there are plenty of things to take care of, lots of planning needs to be done. This makes the entire process way too chaotic. Well, the fuss here is not unwarranted, after all, it gets so much to manage so much and devote all of the time to it, until and unless event planning is your job.
People engaged in professional jobs hardly get time for the basic preparations and have to complete every planning during lunch hours, weekends. In such a situation how about having a helping hand by your side? A Wedding Planner Mobile Application which is available 24/7 to help you in keeping a proper track of all the activities.
Ever consider a Mobile App for Wedding Planning?
Today the power of mobility is incredible. Smartphones and mobile applications have made the living easier and convenient without even having to leave the comfort zones of your home. Talking about the tedious job of planning weddings, a mobile application for the same can be a cherry on the cake.
According to TripSavvy, every year an average of 2.4 million weddings are held in the USA. Well, this whopping number is not just the thing where the rewards come from. It is also in the fact that taking up help from digital solutions, brides and grooms now prefer to do 83% of the planning online. Of these, the majority share happens to be that of smartphone/tablet users (42%).
How has Technology transformed the Wedding processes and the Wedding Planning Business?
Earlier the scope of information was limited and couples used to explore many magazines, discuss with their friends and families to get some ideas to make the wedding day special. As today the time has changed a lot. Every piece of information is available at your ease. With the use of the internet or various applications, one can get the best suggestions and ideas from all across the globe.
Today many couples are more inclined to using digital technology in their wedding journey. Be it sending customized invitation cards, sending reminders and a lot more. Also, the wedding planner applications and websites are being searched to get the details regarding the various vendors.

How Wedding Planning App Works (Business Model)
In wedding planning application an online platform is available where various vendors such as caterers, florist, venues, make-up artists, salons and many more are listed. The users can browse the offerings from various vendors and can make bookings as per their needs and requirements.
Monetization Opportunities:
There can be many strategies that can be adapted to enhance the revenue generated from the application. To name a few are:
Affiliate Marketing:
You may get some extra services such as T-Shirt printing, Mugs Printing, Bangles customization etc on the application by integrating it with any third party vendor. Once a user clicks on it or makes any purchase you may charge a certain commission amount from the vendor. Also, you can get these services under featured listing which will help in the revenue generation.
Featured Listings:
If any dealer or vendor wants their store to be available on top of the search than that can be made possible by featured listing. Here the store display is done in a manner that catches the attention of the customers.
Features Of Wedding Planner Mobile App
User Panel

Vendor/Event Managers Panel

Admin Panel

Social Login/Signup
Event Companies/vendors by services and location
Refine the search by service category
View vendors profile, reviews, and portfolio
Call and Chat with Vendors
Make an inquiry to supplier/vendor
Share vendor profile with friends
Location-wise of wedding venues
Multiple wedding styles
Create checklist
Budget calculator
Manage guest list
Online RSVP for guest
Discussion room
Online shop for relevant product
Multiple payment options
Add manual bookings in app
Google map for location
Wedding countdown
Write a review & rate

Social Signup/Login
Set your business profile
Set availability
Manage bookings
Manage Catalog
Manage inquiries
Set availability preferences
Accept Online payment
Request Customer reviews
Track invitations
Call and Chat with Users
Attendees tracking
Discussion room
Manage employees and their task
Export reports
Alerts & notifications
Track Payments & Earnings

Social Signup/Login
Manage customers
Manage suppliers/vendors
Manage service category/subcategory
Manage Checklist
Manage eStore
Manage Customer review & ratings
Subscription Plan management
Access CRM System
Manage Content with CMS
Powerful reporting and analytics
Manage wedding styles
Google map integration
Mobile apps/PWA
Multi currency support
Manage locations
Manage wedding albums
Push Notification
Manage commission and earning
Advanced Features
Geo-Location Tracking:
With this feature, the users can find the relevant vendors for the wedding venue, other services such as caterers, makeup artist, mehndi artists according to the location with a one-touch call button.
Push Notification:
Sending constant alerts regarding wedding preparations, new occurring, a task reminder is a crucial part of a wedding app. Hence, it is vital that your on-demand wedding app is integrated with this advanced functionality so that it will get easier for the planners and people involved to stay alert regarding any updates at all times. This avoids any delays and ensures everything is done on time.
In-App Chat, Call, Msg:
It allows the wedding planner and organizer, as well as the vendors to be on the same page as the group-chat functionality in the in-app chat feature, will allow many people to participate in a chat. Also, the call facility is enabled within the application. Thus, the people involved in the wedding planning process can stay connected with this feature. This also boosts user engagement with the app and is useful to fetch real-time updates and notifications.
CRM Integration:
This is the most important feature. Customer's choice and search preference need to be monitored in order to deliver the best results so as to sustain in the competition. Customer data collection and management, newsletter management, multichannel marketing & analytics, etc. can be managed with the help of a versatile customer relation management.
CMS Integration:
A Content Management System (CMS) manages the creation and modification of digital content on both admin and vendors.
Real-Time Analytics:
An app integrated with real-time analytics, for sure returns out ample of benefits. All the reports, pie charts, live dashboards can be checked and viewed by the admin. Statistics associated with the number of users who downloaded the app, from which region the maximum installs have been made, types of services availed, most-loved offers, e-commerce purchases, etc can be rolled out in the form of charts for making productive business decisions.
Role-Based Dashboard:
This is an exclusive feature for the admin where they can monitor and analyze real-time statistics. As per the different users, the statistics and reports are available which helps in deriving the business and marketing strategies.
Payment Integration:
This feature helps the user, supplier, vendor, etc. in making and receiving payments. Integrate multi-payment mechanisms, such as Credit/Debit Cards, Braintree, PayPal, Stripe, etc. It is also advised to integrate multi-currency modes, so much it gets easier for users across the globe to use the app.
Social Media Integration:
By using this feature, all of the app users (including admin, event planner, users) will be able to share images and event details on social media. Thus, this feature is incredible to increase users' app engagement and app visibility among the audience.
Chatbot Integration:
The feature of automated chat support with the use of machine learning technology helps in motivating and engaging users to use the application.
Alerts / Reminders:
Wedding planning can be a chaotic process and often people make certain tasks that are needed to be accomplished. Thus, by setting their own reminders, there won't be any chances of forgetting tasks and all tasks will be completed on time.

Refined Search:
This feature allows filtering the search for the venue, design, etc. further cutting the search down or refining it as per the users' liking, budget, location and requirement.
Review & Rating:
This feature allows the users to rate and give reviews for the various services offered on the wedding planner app. It is really helpful in making decisions regarding finalizing a specific vendor.
E-Commerce:
This is a great feature to include, as it will allow your app users to do wedding related shopping using the app itself. This way, a lot can be offered to users from a single platform itself. Like, wedding trousseau, accessories, footwear, and a lot of stuff from bride and grooms can be displayed on your e-commerce platform to allure the users. This certainly is a great way for app monetization as well.
Multi-lingual:
This feature will particularly prove helpful in case of a destination wedding, where it will allow users and event planners to coordinate the regional people regarding commuting, catering, decoration, and other stuff. It will be possible to make a fluent conversation in order to execute things easily and well. The feature will permit the users to avail of remarkable services in every region.
Customer Loyalty Program:
This feature enhances the engagement of users by way of discounts or offers. Keep surprising the app users by giving a discount and other offers to please them from time to time.
Benefits of Developing Wedding Planning Apps
Time-saving:
A mobile app for wedding planning will allow the wedding planners to help their customers in saving their time & energy by enabling them to choose their desired wedding dress, wedding venue, card design, food & beverages menu, and a lot more, with just a few taps on their phone screens.
Stay Connected 24/7:
Through the application, the user and planner connectivity will enhance. The wedding organizers can send pop-up messages to their clients, concerning most recent offers and discounts.
Offline Features:
By making your app functional in offline mode as well, the wedding planners will be able to attain a long-term relationship with their customers. This will be helpful for them in maintaining the interest of their potential customers as well as gaining attention on the new audience as they will be able to use the app with limited functionality even in the areas where the internet or Wi-Fi is not available.

Enhance Brand Visibility:
Such an app is not just useful to smoothen out important wedding-related tasks but also helps the wedding planners in improving their visibility and extending their business reach way beyond local boundaries. Thus results in good revenue generation.
Don't Ignore Web Application:
Here both web and mobile apps have their own importance. In this technology era, the business flow can be available both from websites and applications. There are many people in society who are not tech-savvy and do not use smartphones, so they cannot be ignored. Such consumer base can be captured by websites.
Here in the context to wedding planner websites, the prime objective is to facilitate the customers with all the necessary vendors' details in place so that they can plan the wedding as per their budget and desires. User can get entire information and quotations from various vendors and can select the one matching their needs and requirements.
UI/UX Design for the App:
A user-friendly UI/UX design is the main characteristic of a fantastic wedding planning app. The mobile app developers must pay attention to the below-mentioned points:
Usage of universally recognized icons.

Easy to understand Mobile navigation menu.

The color scheme that suits the mobile device.

Human factors like fat fingers, palm-size, sounds, animation etc.
Team Structure for Wedding Planner Mobile App Development:
It is very important to find the right mobile app development company to develop the wedding planner mobile app. As it is pretty extensive to create an app that is rich in features and able to meet the desired expectations. Along with the right mobile app development company, you need to find the right team for your app as well.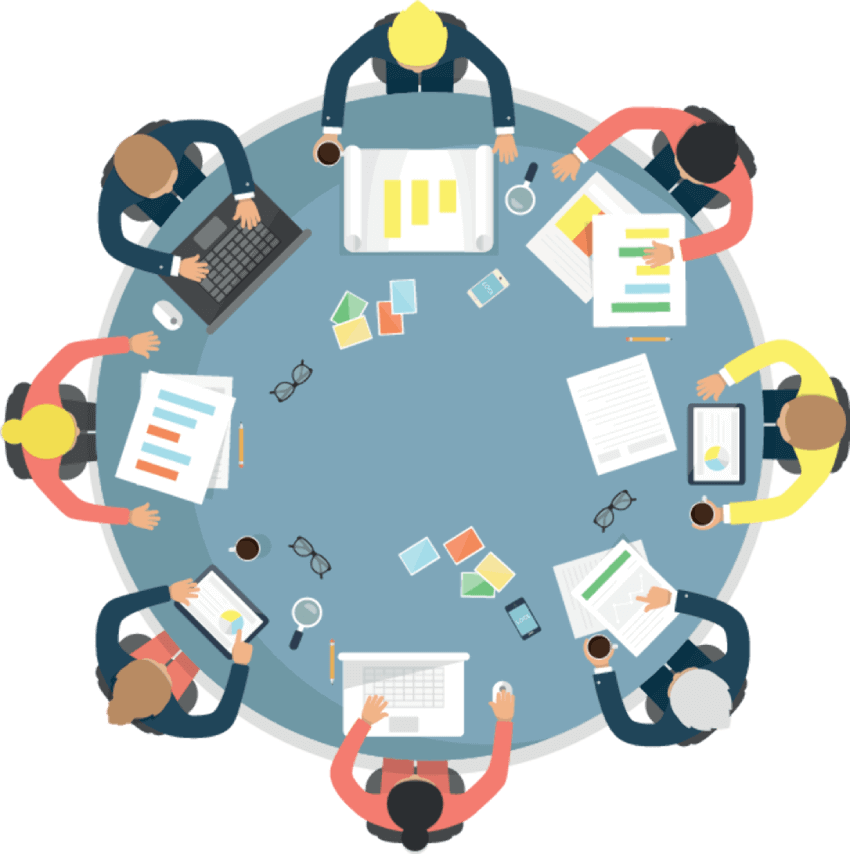 So, let's take a look at the team structure you will need for your app.
Business Analysis Team

Project Manager

Android and iOS Developers
Front-End Developers (UI/UX Developers, AngularJS Developers)
Backend Developers (PHP Developers, .Net Developers, NodeJs Developer)
QA Professionals
Cost Estimation of Wedding Planner Mobile App Development:
The cost of developing the Wedding Planner Mobile App depends on many factors. Factors that hold a significant place are the functionalities, features or attributes within the app.
Some of the other factors are listed below:
The platforms on which the application is being developed.

Front and back-end development.

UI/UX Development

Website connectivity.

Third-party APIs integration.

The region of the app development center.

App complexity & number of hours invested.
The US/UK based developers charge around $70-$250 per hour, Eastern Europe based developers cost around $50 to $150 per hour, but the companies and developers in India provide the most reasonable rate which is $20-$70 per hour.
Meanwhile, the development cost to create apps for both iOS & Android platforms will cost somewhere $16,000-$30,000. If you choose to add more features into your mobile app, the cost may go up to $45,000. However, spending this sum of money would ensure a quality, robust and feature-rich app for your business.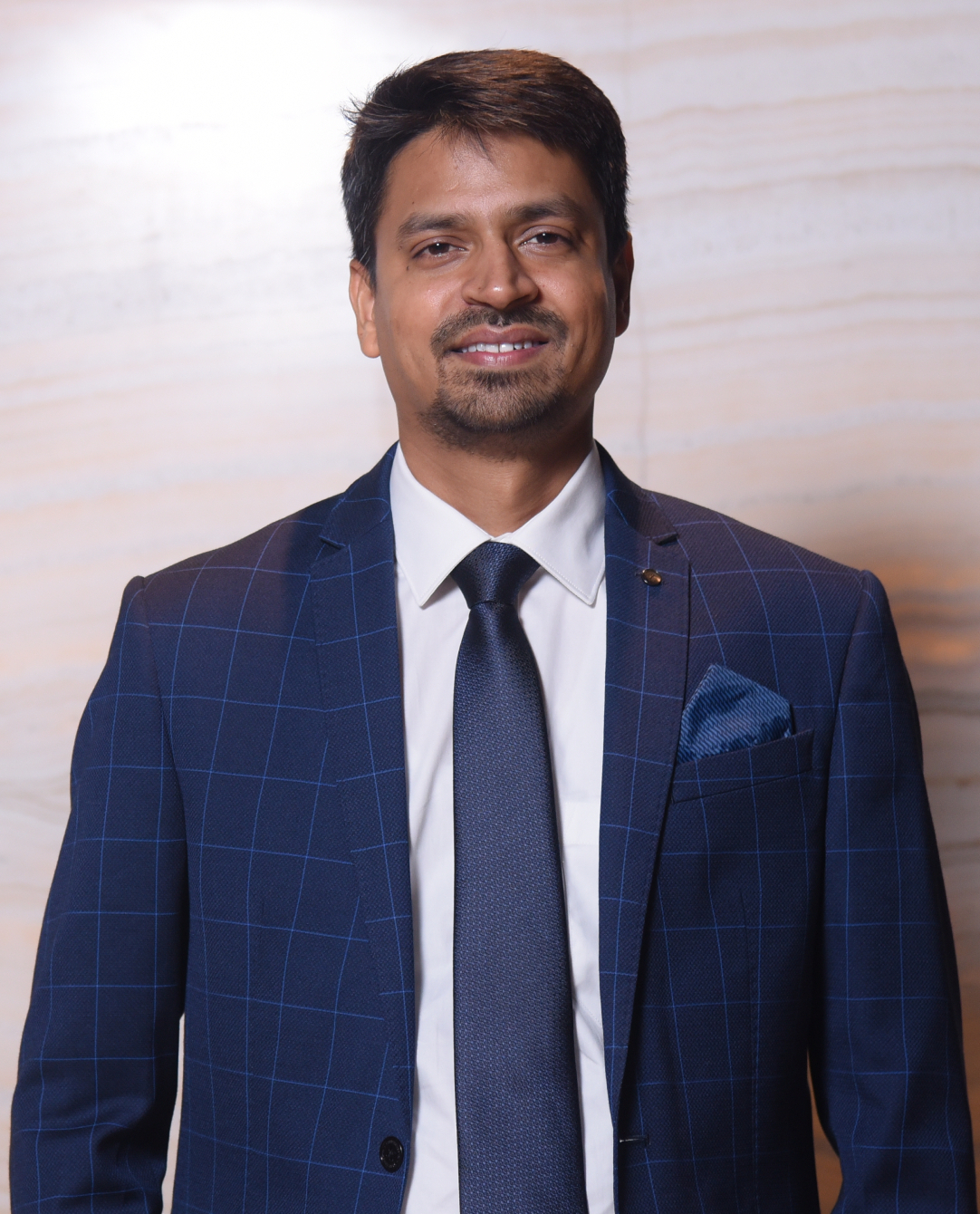 Rahul Mathur is the founder and managing director of ARKA Softwares, a company renowned for its outstanding mobile app development and web development solutions. Delivering high-end modern solutions all over the globe, Rahul takes pleasure in sharing his experiences and views on the latest technological trends.