Ace Work
with

Ace Python Development Team
At Arka Softwares, we have a team of dedicated Python developers and programmers who have years demonstrable experience in complex and customized python development projects on a 100% success rate. Our experienced Python developers have proved their worth by turning our clients' visionary ideas into lucrative reality. It is evident that our adroit Python developers will help you achieve your business goal by incorporating the best and innovative Python practices to offer you performing and scalable Python Development Solutions that simply puts you ahead of the market competition.
Our work is not just a mere professional business, it is an experience in itself. For your convenience we have designed time-saving hiring models. These simplified hiring models make it easy for you to hire our professional Python web app developers. You can interview them and check their professional record to ensure that for your project, you are getting the best out of the best development team and that on affordable cost.
Secure NDA
Source Code Authority
No Hidden Cost
Cybersecurity & IP Protection
Precise Reporting
Great Team Work
Flexible Working Hours
On-Time Delivery
Quick Team Modification
24x7 Hours Support
QA Tested & Bug-Free Solution
Comprehensive Technical Support
Hire Python Developers to Develop
Powerful Solutions
Experienced python developers at Arka Softwares are assisting enterprises across the globe to infuse futuristic intelligence and automation into their products, solutions and applications using front-line cognitive technologies.
NLP Solutions
Our Python Developers assist businesses to integrate the AI-Driven NLP Services for Developing AI Chatbot, Sentimental analysis, Entity Recognition, Intent Classification, Extract data from PDF, Extract information using NLP and more.
Machine Learning
We assists enterprises integrate progressive intelligence into their products & applications using trailblazing machine learning technologies. We craft cognitive strategies and identify key business areas to implement automated business operations.
AI Solution
We deliver effective AI solutions that promise superior customer service. Our team of expert analysts, AI programmers performs predictive analytics, data visualization and promotes deep learning to pace-up decision making process.
Robotics Solutions
Our engineering team has industrial automation and robotics experience to deliver our clienteles with distinctive, unique and highly efficient robotic solutions that enhance productivity, improve efficiency, and lessen operating costs.
Our Python App Developers
Expertise
Python Social App Developer
Python eCommerce App Developers
Python AI App Developers
Developer Machine Learning
Python NLP App Development
Python Web App Developers
Python ERP App Development
Python framework Developers
Python Applications Development
Django & Flask Developers
Python Product Developers
CRM & CMS Applications
Engagement and
Hiring Models
Python Developers Engagement Models
Your convenience is important to us. Therefore, we offer simplified and amazing engagement models for your project.
On-Site
Hire our Python developers and they will come to your office and collaborate with your teams.
Off-Site
You can hire our developers and they will work from our office utilizing our resource with 24x7 hours support.
Hybrid
Python Developers will work from our office but can give occasional visits to your team if needed.
Python Developers Hiring Model
Your project can be different it may demand a flexible working pattern. Therefore, we have brought following comprehensive hiring models for you.
Fixed Price Model
Once the project is discussed, you are given a quote of fixed cost and time of the project.
Dedicated Hiring Model
Hire our Python developers for a fixed period and they work for your project at your office.
Hourly Basis Model
You hire our developers for fixed hours and pay according to our hourly costs.
Skills of our
Python Web

Developers
In-depth experience of Python.
Thorough knowledge of Python Frameworks (Django, Tornado, Flask. Etc.)
Significant work experience with cloud computing services.
Solid knowledge of JavaScript, HTML, and CSS.
Uncompromised code testing skills.
Proficient understanding of code versioning tools.
Exceptional understanding of accessibility & security compliance.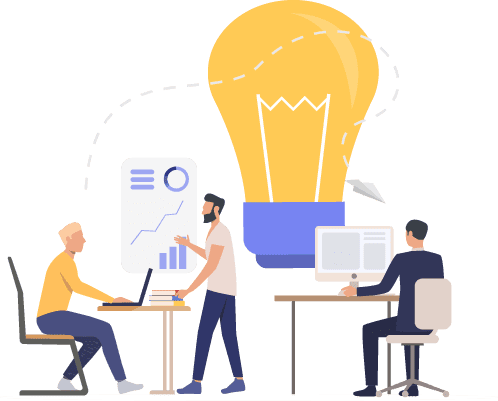 Hiring Process

for Python Developers