Something odd was going in the atmosphere of Arka Softwares those days. Everybody was working but they were working extra. Together! Members from different teams were working together for a special moment. A moment I couldn't put my finger on.
A different wave of excitement was in the air. Music played in one part of the building and discussions and strategies were being made in the other part. In the midst of it all, folks were walking here and there as if they are highly motivated for something that was about to come. But what was it?
It's the Aadhya 2022, the 12th Foundation Day of Arka Softwares.
Watch this video which tell you the story of how Arkaians painted the city red on those two days.
Let me take you to the preparations for Aadhya 2022.
First thing first, they needed to book a venue, this time something cool, refreshing, and memorable. A resort out of the city would be a fine choice, the top management decided.
Alright, now we know the location, we can begin planning how to make it bigger than Grand Canyon.
A team of designers was appointed to make attractive posters for social media posts. Because if no one knows about what we are doing, what's the point of all this then? The conference room was crowded almost all the time planning award functions and promotional videos.
The clock was ticking, the day was coming nearer and nearer. We needed to cover so many things in so little time. It was the time when everyone became less professional and more personal. Because, after all, we all wanted to have the best time of our lives.
Our event had become the talk of the town, social media was busier than ever, Arkaians were preparing for their dance performances, cameras were ready, and batteries and gimbals were all charged up. We are all set for the day, baby!
Finally, the morning arrived. A white luxury bus at the front door of our office. Because Arkaians either travel in style or not at all.
But wait, where's everybody?
They began to walk out of the office one by one. But they are completely unrecognizable. They usually are in their causal outfits looking decent and sharp. But right now, they are all looking like the best versions of themselves. And most importantly, COMFORTABLE!
Sunglasses on, slip-ons on the feet, shorts and pajamas, clothes so colorful that the rainbow can borrow some colors, different hats, and everyone's ready with a bag either on their backs or in their hands.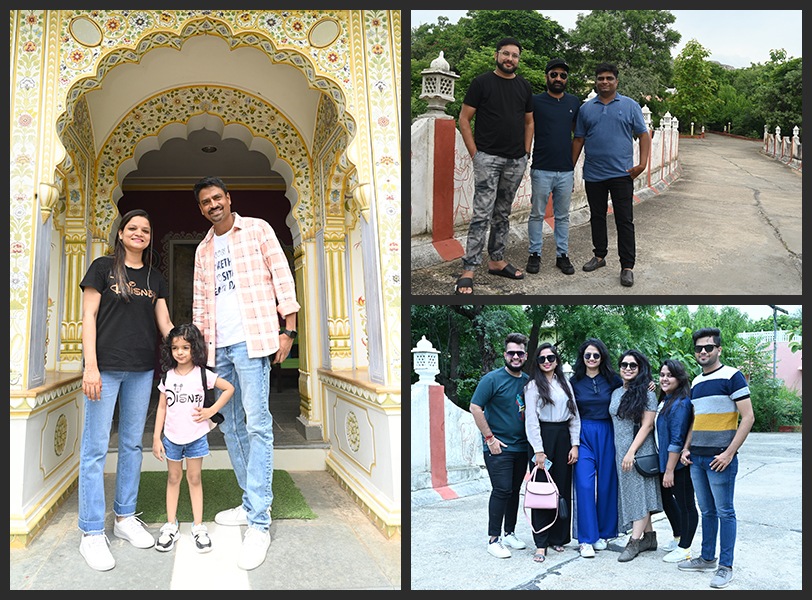 Arkaians boarded the bus, and the bus instantly became a party on the wheels. singing, laughing, and clicking selfies we finally reached at Achrol Bagh.
The place was, as planned gorgeous, a place in the lap of nature. It was peaceful, visually stunning, and so huge that the first day we spent only exploring it. The day was filled with leisure, selfies, cricket, and lots of talks that we will remember for the times to come. Foods and drinks were all over the place.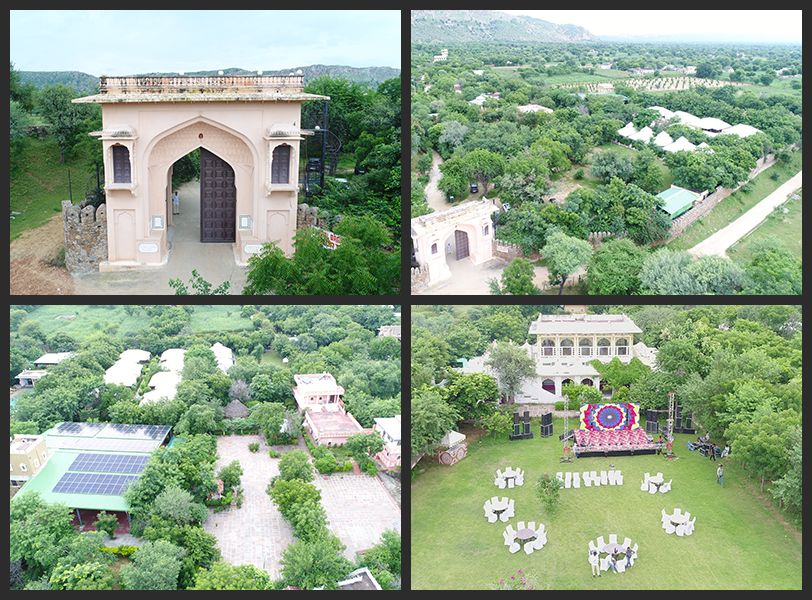 The most awaited morning came, and we were all ready for our pool party. As soon as we showed up in our swimming outfits, the atmosphere rose a couple of degrees in temperature. All Arkaians were ready to be cast in the next Baywatch movie. If you're a Hollywood casting director, please contact our HR for more details. 😉
Water splashes, loud music, pool volleyball, and mind-blowing drinks. We wished the day would never end.
After the pool party, everyone had savory lunch and rested for a while. Because the night we had all been waiting for is about to arrive.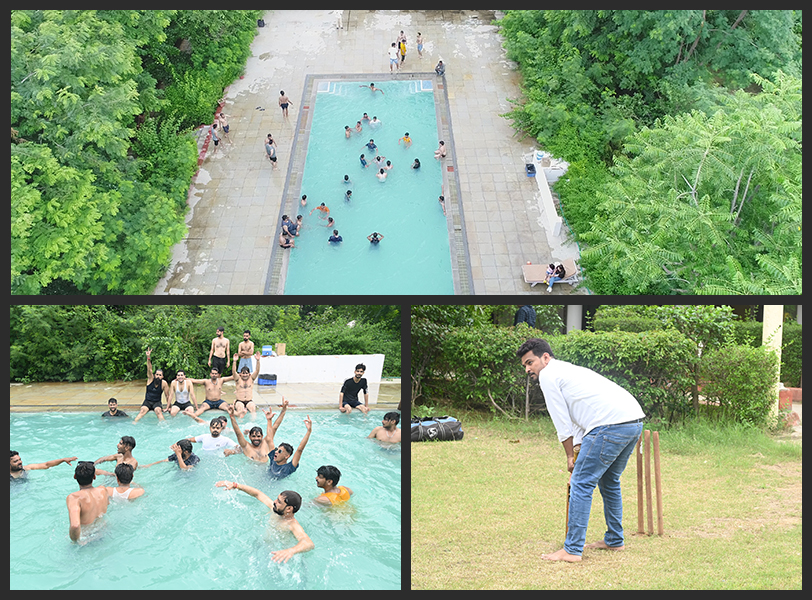 Now, if you think it was some yet another corporate party, then you are going to regret your presumption.
It was Arka's version of the Met Gala.
MY GOD! Everyone was looking stunning.
But I did notice one more thing, they were not just dressed phenomenally, they were extra charming today.
The whole evening was filled with gorgeous, confident, and charming people.
Tuxedos, Modern Baggy Outfits, Funky Clothes, and shoes, my God the shoes, one would die for them. Everyone was in their best outfits that night. Watches, handbags, accessories, cologne, and hairstyles. If I were to describe the whole evening in one word, I would say it was CLASSY AF!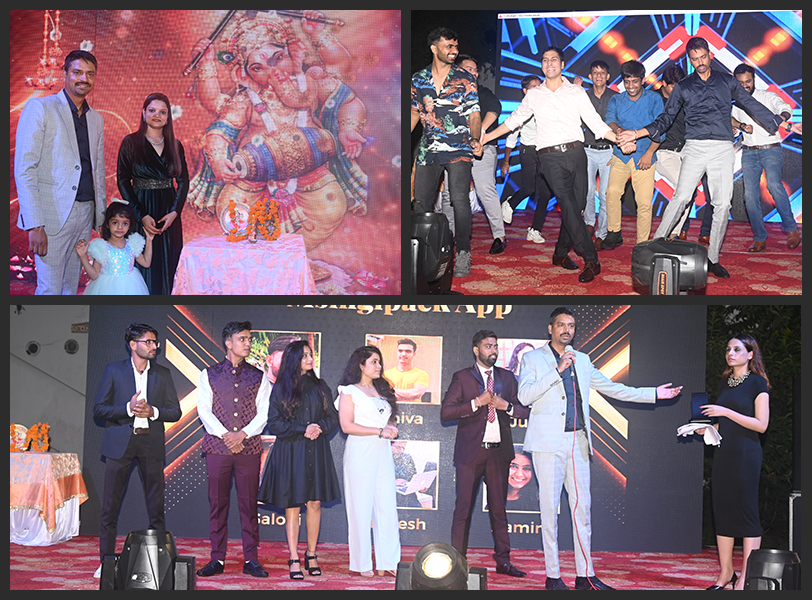 The party started with greetings and went on with bewitching performances. I was so proud of seeing Arkaians nailing every single field of interest and hobby. They were so talented.
While the place was echoing with the celebration of Aadhya 2022, there came a time when our CEO, Mr. Rahul Mathur was called on the stage to address all the members of Arka.
His speech was filled with pride and appreciation for every member of Arka Softwares. He described his vision for the future. And for the journey so far, he thanked all the Arkaians. He mentioned how he gets his strength and resilience from his wife and daughter.
After the speech, everyone clapped with smiles on their faces.
Now was the time for our next leader of the company, Mrs. Urwashee Saxena. Her speech was simply a love letter to her husband. While she was delivering her speech, we could see Mr. Rahul smiling from ear to ear.
She told everyone how she saw her husband play every role in his life so effortlessly, whether it is as a husband, a son, a boss, or a father, he played plays every role in his life so religiously.
Our power couple was giving all Arkaians a couple-goal vibe.
Next up, it was the time to celebrate the efforts of extraordinary individuals of Arka Softwares. Individuals who had shown remarkable results in the past year were called on the stage and rewarded with a gorgeous trophy. And everyone jumped on their seats to celebrate the success of their colleagues.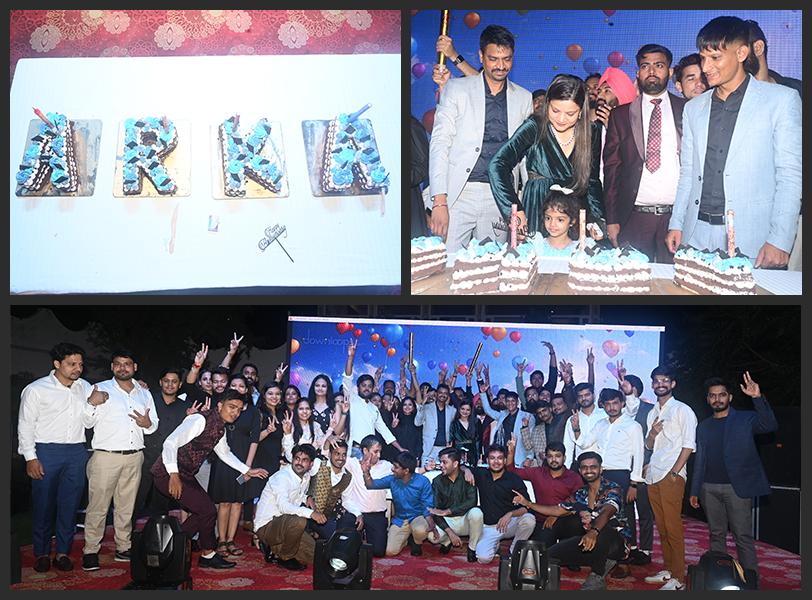 At the end of the event, everyone reached up to the stage and danced their heart out. We danced so hard that we could feel the effect till the next morning.
The day ended with a luxurious buffet, and of course, savory never-ending chats. Oh, did I mention, photographs? Even though we were busy making this event as memorable as possible, we still took enough time to click thousands of photos.
This is how we celebrated the 12th Foundation Day of Arka Softwares, with love, appreciation, recognition, music, funky clothes, lots of delicious foods, and drinks.
While coming back from the venue, we all had a belly full of food and a heart full of memories.
And now, we are all set for another successful year.
With Love,
The Spirit of Arka