Have you ever come across people who have a similar face like those of some popular celebrities. Or have you ever given a thought about what Celebrity Do I Look Like?
Then read this article and find some best celebrity look alike apps and suggest to you which celebrity your face matches.
Hence, if you have a smartphone and have a decent internet speed at your place, then give it a try. You can even create one of such apps and fulfill your dream to be an entrepreneur in this technical era.
If you are a start-up and planning to create a celebrity look alike app, then you must explore this blog. We all know that everyone is unique and every one of us has someone in the world that looks like us. 
These people will have somewhat similar physical features to those we have. There are even world famous people seen having similar features. But all you need to do is to use the latest technology and know which famous person you look like.
People are quite in love with these which celebrities do I look like apps because they are finding their popular replicas. These services are monetized so that the owner of the application can draw profit out of it.
And this can be a reason for you to learn about this app and start a better solution of your own.
So in this article, we will bring the top 5 celebrity look alike apps, their features, and their business models. Stay tuned to follow up with your competitors closely.
Celebrity Look Alike Apps- An Introduction
Mobile phones have given space for a lot of entrepreneurs to bring new ideas that can be enjoyed by people.
These handy devices are addictive due to many gaming applications, social media platforms, and other applications. And the celeb look-alike application is one of those.
This application is the baby innovation of the selfie culture. People love taking selfies and these apps help them use filters to beautify their looks.
Analyzing the 

Top 5 Celebrity Look-Alike Apps
Name of the app
Features
App Store Link

Gradient

Share pictures among family

Doppelgänger feature

Impressive collages

4.6 Star Rating

Celebs

Easily share images

Primarily uses Face Recognition Technology

Available 100% free

4.3 Star Rating

Lookalike – Celebrity

High powered artificial intelligence

Advanced Technology

Category of celebrities

4.1 Star Rating

Y-Star

High Quality pictures

Image quality to users

Add multiple celebrities

4.7 Star Rating

Star By Face

User-friendly

Data Safety

A very simple approach to working impressive collages
The gradient is one of the best competitors in the market of celebrity look alike applications. It has brought revolutionary services with top-notch features that keep the users engaged.
Also, A large number of impressive features are also there only to respect the user's privacy.
It has a simple user interface that allows the users to upload pictures and match them with popular celebrity's photos. Users love the experience of knowing how they match with celebrities who have fame across the globe.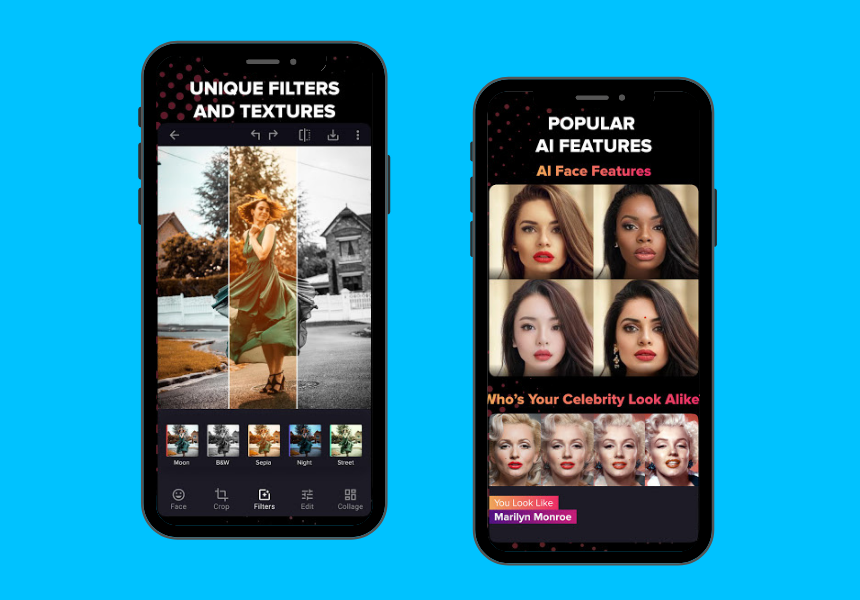 Top Features of Gradient App
AI portraits –
With the help of AI portraits, this application provides an amazing portrait solution for the users.
Beauty scores with AI technology –
users can also avail themselves of the beauty score which is an interesting part that engages the users.
Beauty tools –
There are beauty tools and professional features that keep the users entertained in the celebrity look alike app.
Skin tone –
You can change your skin tone in your pictures with the help of this tool.
Background blurring –
If you want to bring yourself highlighted in the picture, then you can use this tool to blur the surrounding out. This creates a beautiful portrait look in the pictures.
Cost of the use –
Users can subscribe to a monthly package of $20 that comes with a 3-day free trial package.
Celebs is a top-notch photo editing and celebrity look alike application that comes with machine learning technology.
The machine learning technology in the application makes all the difference because the application becomes capable of identifying emotions.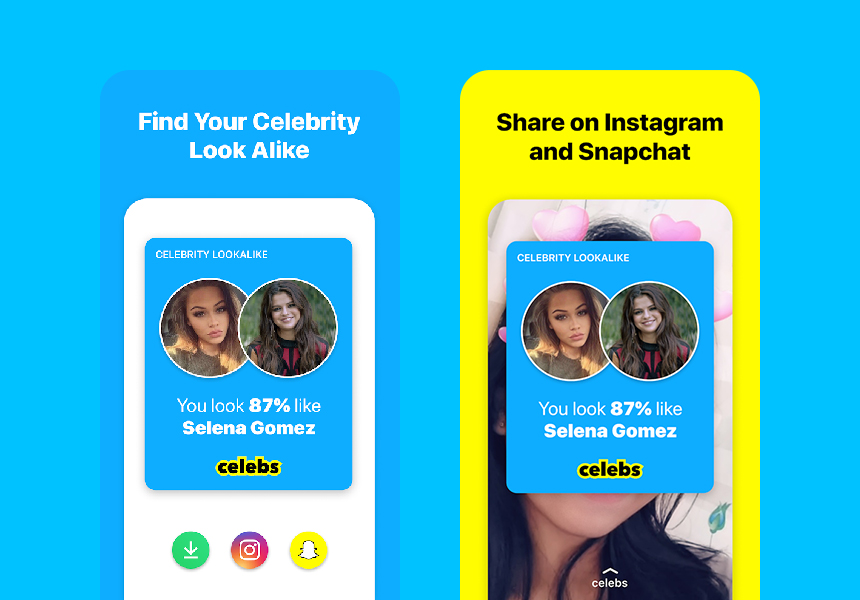 Top features of Celebs

–
Best outcome –
You will get the best result if you are looking for a celebrity whose facial features match yours. The AI intelligence backup helps the users have précised outcomes.
Twin-face recognition –
You can come across the results of your twin face.
Compatible with Instagram and Snapchat –
You will love this feature because you will be able to share photos on Instagram or Snapchat stories.
Share your results –
You can also share the result of the outcomes you receive in the personal chat.
Cost of use –
You can subscribe to a weekly package for $4.9. By the end of the subscription, it becomes chargeable within 24 hours.
Star By Face is a celebrity look alike app where it generates a picture of popular celebrities having similar facial features.
This app has a facial recognition technology that is used to generate outcomes and users can know what celebrities do I look like.
The application also makes it safe for the user because it does not store the personal data of the user. The photos are deleted when the process of face recognition is completed.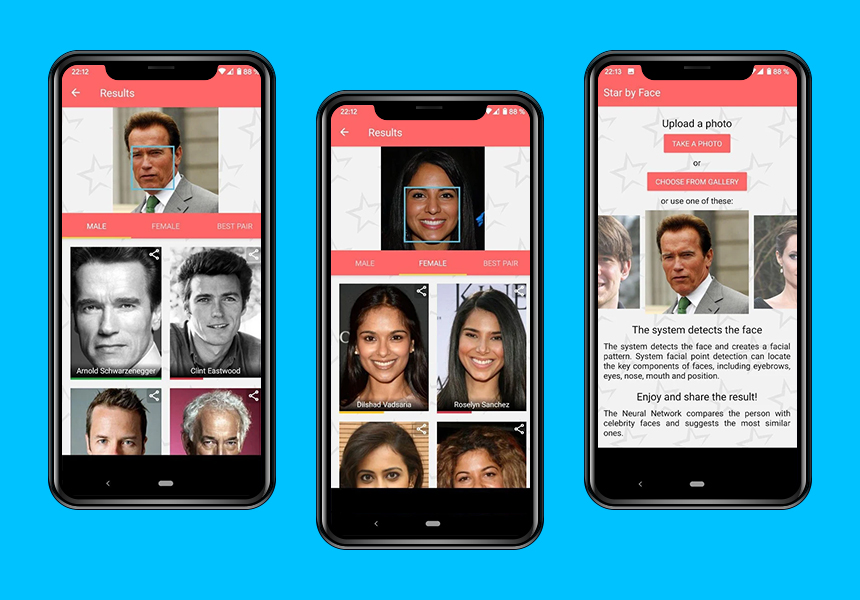 Top features of Star By Face App

–
Resolution of the photos –
The resolutions of the photos are phenomenal.
User-friendly –
The application is user-friendly which is why it has intrigued a lot of people to stick to it.
Effective Technology –
Machine learning helps the users achieve relevant results.
Y-star is an application that provides features of celebrity look alike filters where users can get results easily. Once the users download the app it automatically searches for the best matches for every picture from the gallery.
The app aims at coming up with the best results and does not have a concern with gender. It comes up with the best match that suggests you are a twin celebrity.
Top features of Y-Star App

–
It can come up with the best results if you use your front camera to click pictures

The face mapping and the technology of matching the facial features in the application give excellent results and the best matches.
Lookalike celebrity is an application that provides tools and an environment for the users to edit photos professionally. Hi-tech and amazing features are available in the app.
It offers a wonderful option for customers who indicate who they seem like.
In particular, findings may be published on platforms such as Instagram, Facebook, WhatsApp, and other platforms for social media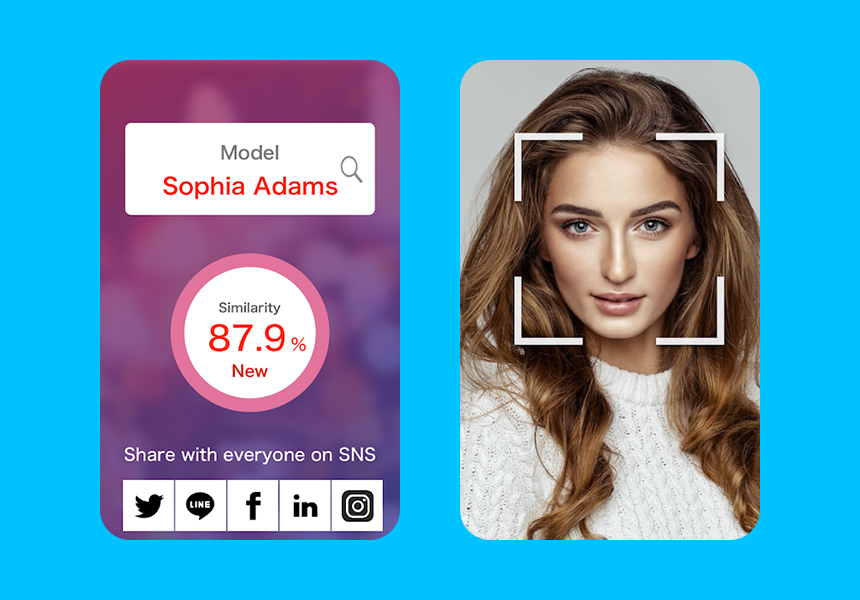 Top features of 

Look-Alike celebrity App-
The hi-tech solution of celebrity faces suggestions –
The precise twin-suggestion solution arrives with, or which celebrity or face appears like. It contains ideas from renowned figures from around the world, including arts, sports, the cinema, business people, singers, etc.
Ease UI –
The user interface of the application is quite easy
Why develop the celebrity look-alike app? 
Why should you create an app? This might be the question popping up in your mind. Well, the answer to that question is because you can win the hearts of your audience through this.
If you add filters or provide beautifying tools in the app, then you can keep your users engaged with your application.
You will also help your users provide variation in the kind of posts they make on all the social media platforms.

Tips for Developing the Best Celeb look alike App
If you are looking forward to the celebrity look-alike app development, then consider the following points:
Choose the Best App Development Company-
You should always choose the best app development company which has the expertise of years in the field.
Let your developer know everything about the services of your application and your needs. Having a clear conversation with your developer can make them understand your needs which they should prioritize.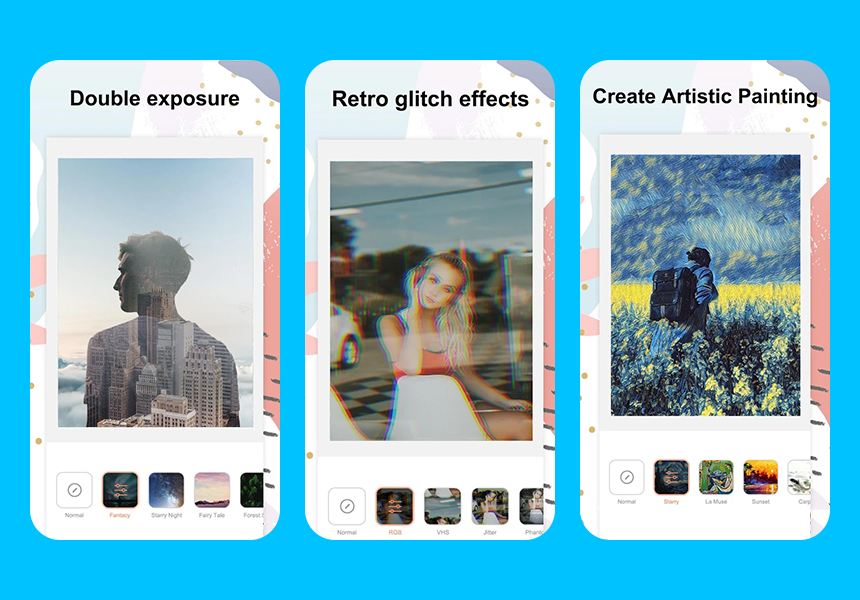 The principle behind the development of the apps

–
The celeb look-alike apps usually use technology such as artificial intelligence for face comparison with popular celebrities. The user has to open the application and upload a photo or click a photo.
Then the application will analyze the photo with the stored database. In the next step, app comes with an apt solution about what celebrity you look like.
How does a celebrity look-alike app make money?
Every application owner looks forward to monetizing the application to make a profit out of it. In this part, we will get to know how the celebrity look-alike application makes money.
Above all, planning such a project is not a cheap investment and everyone in this world expects a sound ROI. So here is a detailed discussion on how a celebrity look-alike app generates money for the owner:
Subscription 

–
If the app subscription is blocked then the users will subscribe to a different plan to keep features in the app. This generated a basic amount of money for the application owner.
You can always go for providing free trials and then entice the users to go for the subscriptions.
But for making money, an app owner has to plan a transparent model of subscription. Settling on the powerful plans of subscriptions can attract more users and this can help in increment of the app revenue.
Paid features 

–
Adding in-app features with some additional features can help the users avail of special features after paying the charges.
If the special features have got something attractive then you will have a strong revenue model with amazing in-app purchases.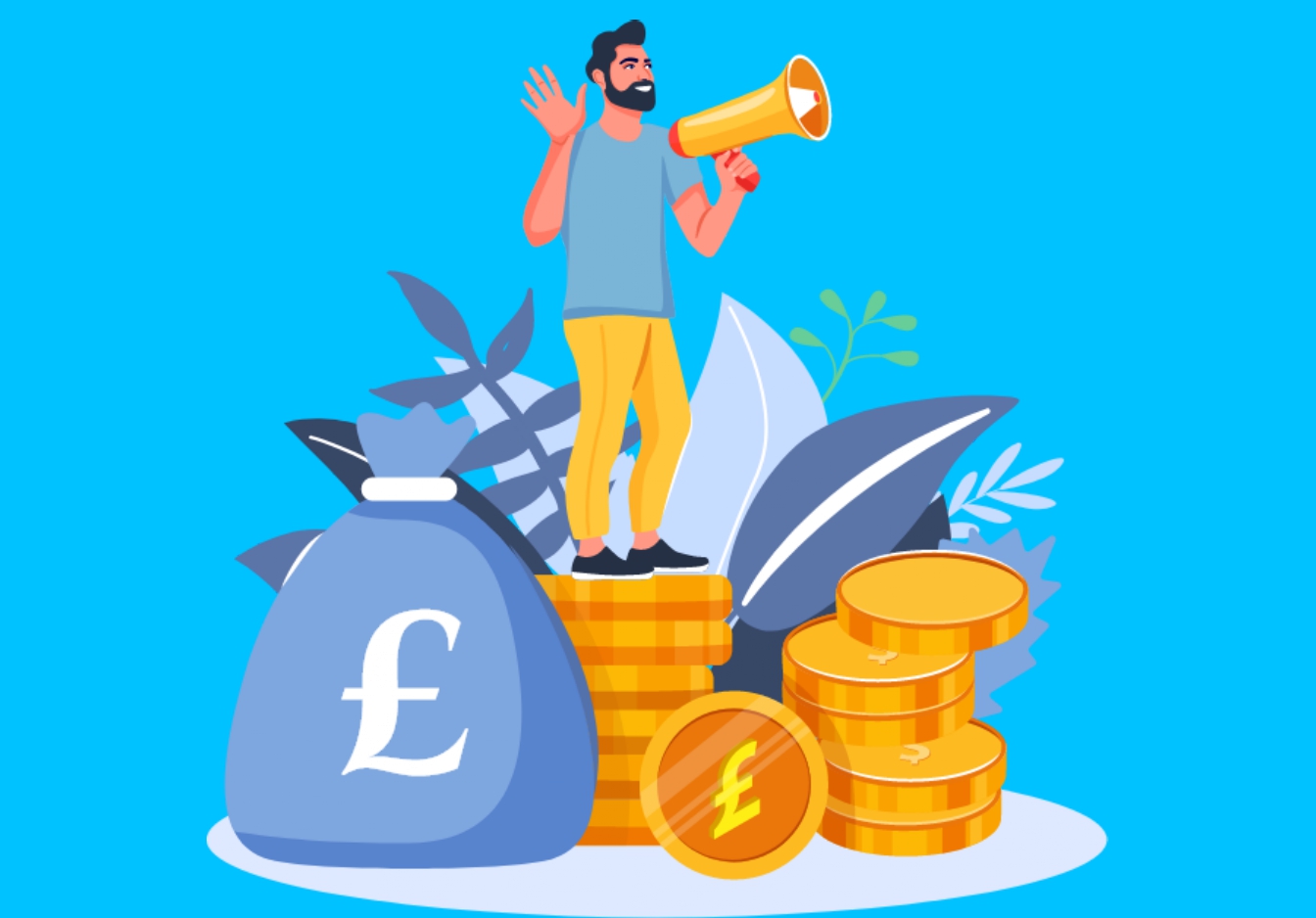 Ads 

–
If your application becomes popular among people, then you can use this platform to make money. You can post ads on other websites or applications for the users to see it.
Placing some relevant ads in your applications is one of the most common ways of generating money.
This data should not astonish us because we see people lingered on their phones like anything. Opting the affiliate marketing tactics and putting up commercial ads can get a huge amount of money to the app owner.

Few intuitive celebrities look alike app ideas 

–
The idea is the key to bringing a revolution. All the competitors of the celebrity face look-alike apps are doing quite well in the market.
Staying relevant in a market where the taste of the people has become volatile is quite a difficult matter.
Brings you a few unique ideas which can give you a celebrity look-alike application in a significant space.
Cartoon look-alike features 

–
The cartoon look-alike app can be a great thing for a kid to enjoy their spare time. This application can help the kids come across a cartoon character that they resemble the utmost.
You can also add services for kids to play games online, listen to music, click pictures, and cartoon look-alike suggestions.
You can also include the celebrity quiz to make the most out of your platform.
The painting and sculptures look alike

–
You can include the features of paintings and sculptures look-alike. Here you can also suggest the users with the apt sculptures of painting that their face resembles. It can also be a fresh idea and intrigue people largely.