Did you know that there are more than 2,200 cyberattacks every day?
This means that there is approximately one cyber attack every 39 seconds! This statistic is quite startling, showing why it is so important to do everything in your power to prevent your business from being the next victim. 
A lot of business owners have the "it won't happen to me" attitude, especially SMEs. However, all businesses are a target. A lot of cybercriminals view SMEs as an easy payday because they know their cyber security defenses are not typically as robust as those of a big business. 
With that being said, below, we are going to take you through what you need to do to make sure you are not the next victim of such a breach. From preventing bank takeover to new account fraud prevention, there are many different safety measures you need to make sure that your business is protected.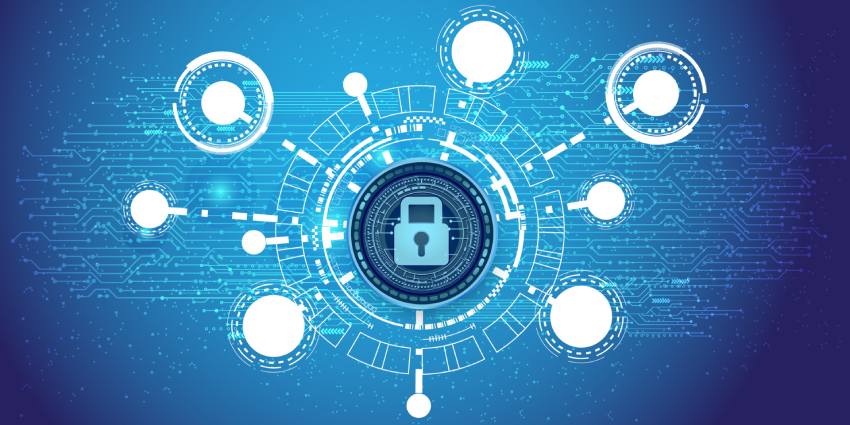 Train your staff
One of the most common ways that cybercriminals get access to data is via your employees. In fact, did you know that insider threats have increased by 47 percent in the past few years? This does not merely refer to malicious employees who want to steal your data but it mainly refers to employees who make mistakes that give someone access to your network.
If you do not train your employees in cyber security, they can easily end up doing something that causes a breach without meaning to. This can include clicking on a malicious link or using the same password for all of their accounts.
This is why it is imperative to make sure you train your employees on cyber attack prevention. Make sure they know what they should and should not do when it comes to cyber security. They should also have a point of contact to who they can turn if they are unsure about something. 
Control who has access to your systems
In addition to the points that we have mentioned so far, it is imperative to control who has access to your systems. This includes both remote and physical access. 
As we are so obsessed with the digital world today, we tend to forget about the threat of a physical data breach. You also need to account for the fact that someone could steal your files by walking into your premises and stealing your paper documents or your digital gadgets, and so this is something you also need to factor in.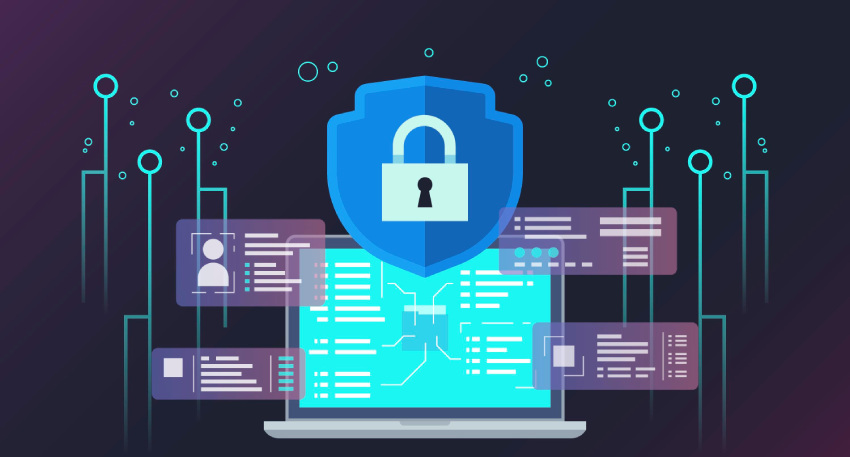 Controlling access, therefore, refers to controlling access both physically and digitally. You need to make sure you are very cautious about who has access to your servers and such.
At the same time, you should have online access control systems in place, as it is important to make sure that only those who need to access certain elements of your online system are able to do so. Whenever an employee leaves your business, make sure that the first thing you do is remove access. 
Use encryption
To stop cybercriminals from intercepting your data during online uploads or transfers, you need to either encrypt it first or utilize a cloud storage service that provides you with end-to-end data encryption. 
If you are utilizing software to encrypt the data prior to storing it online, make sure the decryption key is kept safe otherwise you will end up losing your data altogether. 
You should either pay for a VPN service or encrypt your network via the control panel settings to make sure your interactions online and data transfers are anonymous and secure. Businesses have a tendency to collect and store personally identifiable information, which can be acquired by hackers and used to steal identities, which will compromise business data further. 
Set guidelines for cybersecurity
Every company needs to have a cybersecurity policy in place that outlines its guidelines in terms of securely accessing the Internet, making sure customers have a reliable and safe experience, shielding employees from exploitation and danger, and protecting the business from liability. 
The business needs to establish secure systems for conducting transactions so they can protect customers from financial loss and identity theft.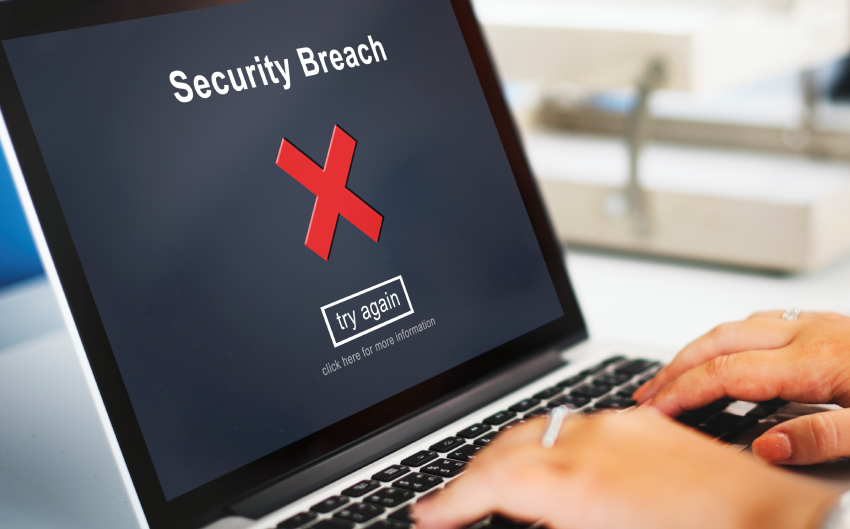 Threats do not only come from cyber criminals but also from business partners, rival businesses, current employees, former employees, and poor internal security measures. 
Every company needs to establish clear and effective rules regarding how workers use company devices, share information on social media platforms and websites, and transfer data safely. Aside from this, colleagues should make sure they do not share their passwords to make sure there is better control over data. 
Finally, there need to be guidelines for updating software and systems on time, as these patches guard against the latest vulnerabilities and online threats discovered by experts. 
Never stop updating your cyber security efforts
In this post, we are taking you through some of the most important steps that you need to follow when it comes to securing your business and ensuring that you do not become the next victim of a data breach.
However, one thing that we must stress is the importance of reviewing your cyber security policy and keeping up to date on everything.
The last thing you want to do is find that you have suffered a breach because you have simply let things slide on the security front. Just like all things on the Internet, data breaches are evolving all of the time. Cybercriminals are becoming more and more sophisticated in their approaches, and so you need to make sure that your security efforts are on point. 
Install a firewall
There are many different types of data breaches that are launched by cybercriminals today, and new ones seem to surface on a daily basis. One of the most effective ways of defending yourself from any cyber attack is putting your network behind a firewall.
A firewall system is going to block any brute force attacks that are made on your systems and/or network before they do damage. 
Ensure efficient endpoint protection
Endpoint protection is imperative because it protects networks that are bridged to devices remotely. 
Laptops, tablets, and mobile devices that are connected to business networks give access paths to threats to security. You need to use specific protection software to protect these. 
Make sure your systems and software are fully up to date
Often, cyber breaches happen because your software or systems are not fully up to date, which can leave weaknesses. Hackers can exploit these vulnerabilities, gaining access to your network. Once they are in, it is too late for preventative action to be taken.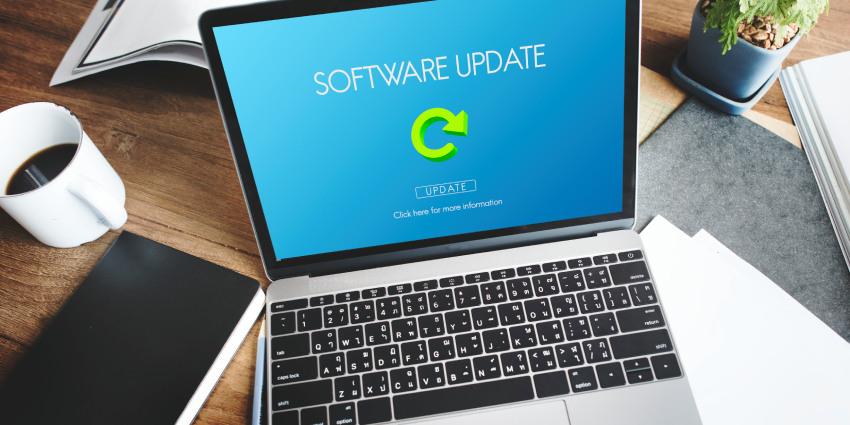 To counteract this, we would recommend investing in a patch data management solution. This software will manage all of your systems and software updates, keeping your system up to date and resilient. 
After all, you need to consider why businesses release software updates. Usually, this is because they have found a vulnerability that they needed to patch up, and this is why you certainly should not wait around to update your systems.
Consider outsourcing to a cybersecurity team
Last but not least, if you feel that you are not able to safeguard your online systems yourself, the best thing that you can do is hire a cybersecurity team that will manage this for you. One thing you do not want to do is take a risk when it comes to data protection and cybersecurity.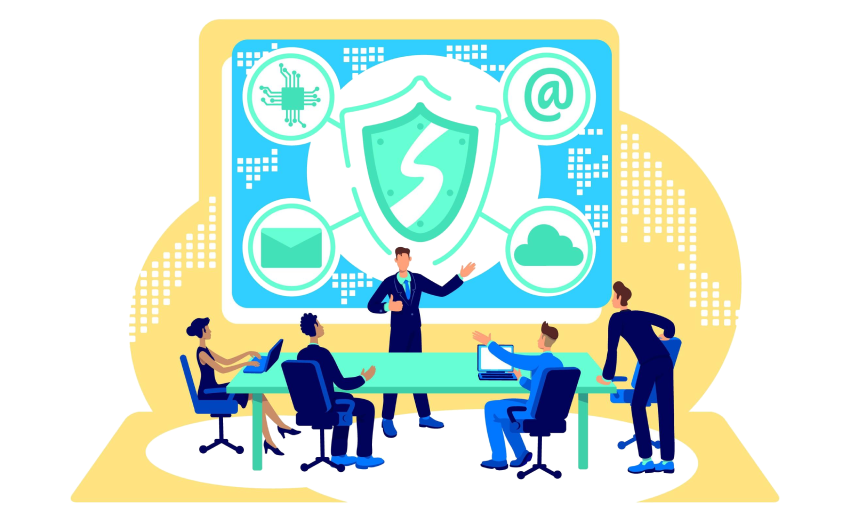 A lot of business owners think that outsourcing to a security team is a wasted expense. However, this is certainly not the case. You only need to consider the monetary losses you would face if you did not take this approach. 
In fact, did you know that every 6 in 10 small businesses close their doors permanently within six months of falling victim to a cyber-attack or data breach? We are sure that the small expense of hiring a security team is worth the future of your business when you look at it like this! 
Don't become the next victim of a cyberattack
So there you have it: all of the steps you need to take to make sure your business does not become the next victim of a cyberattack. There is no magic formula when it comes to cybersecurity it takes an array of different tactics and approaches to ensure that your business is safeguarded. 
And don't forget security is not a one-time thing. It is something that you need to continually dedicate time and effort to. The security landscape is changing all of the time and cybercriminals are becoming more sophisticated, so you cannot afford to take a laidback approach. 
Let's

build something great together!

Just take one step forward and we can build history.

Want to build something good for the business but still good for the customers?
You know the answer is, Yes!