Technology and smartphones have completely changed human's lifestyle. Now the trends to find the love partner has changed a lot. In today's fast-paced life where everyone is indulged in making career, money finds really hard to find a special person for their lives. Here the best solution for this problem is an on-demand dating application. Now the dating applications are liked and widely used by various users.
Every individual certainly has great desires to find companionship but due to growing responsibilities, they get constrained with extra working sessions. This hectic schedule leaves very little scope for meeting people offline. As per the market analysis reports it is revealed that today more than 30 percent of the committed relationships start from the internet.
The success of Tinder has brought revolutionized changes in the online dating segment. Hence several entrepreneurs are now interested in developing some amazing feature-rich applications for the online dating category. Dating applications are very successful in the application market these days because on a daily basis the users for these dating applications are increasing.
Users have found dating applications helpful whether they are looking for marriage, serious relationships, or   the crowd's favorite -  hookups.
Global reports state that there are over 20 million matches made on these online platforms which mean there are around 40 million users of these applications. As per the reports shared by Statista-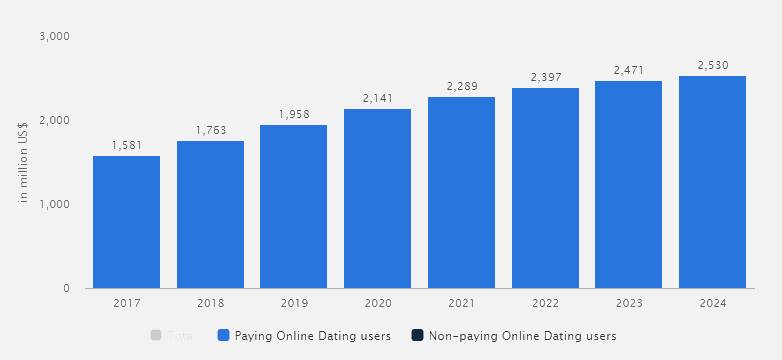 Revenue in the Online Dating segment amounts to US$1,958m in 2019. Revenue is expected to show an annual growth rate (CAGR 2019-2024) of 5.3%, resulting in a market volume of US$2,530m by 2024. User penetration is 3.7% in 2019 and is expected to hit 4.5% by 2024.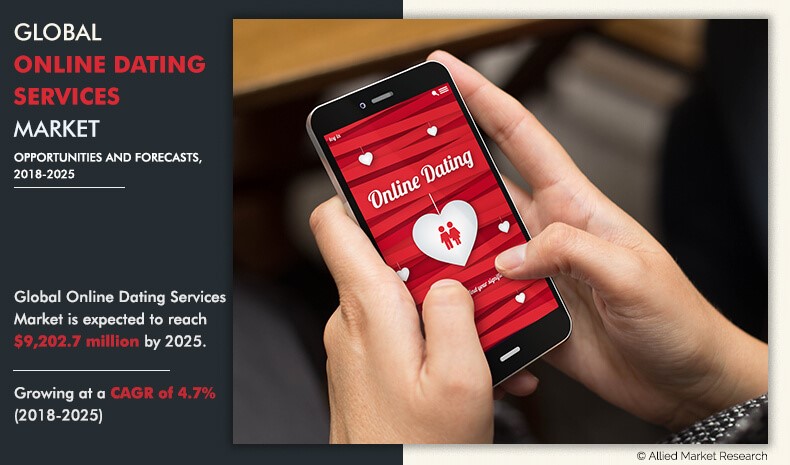 The average revenue per user (ARPU) currently amounts to US$8.91. In global comparison, most revenue is generated in the United States (US$912m in 2019).
Hence this clearly defines that the dating application market is on a high boom.
What are the various types of Dating Applications?
The types of dating applications that are being prominent are as follows:
Geolocation Matching:
The dating application which aggregates potential matches based on the geographic location is called geolocation matching application. The working of the application is similar to that of Tinder.
Algorithm Matching:
The application that has dedicated matchmaking services or matching algorithms that base one's choice on the basis of personal survey information. Such application is termed an algorithm matching application.
Traditional Dating Application:
These dating applications are simply a replica of the dating websites. The application possesses all the features that the dating website has. A prominent example of this type of application is Ok Cupid.
Niche:
The application which targets a specific group of people is known as a niche dating application.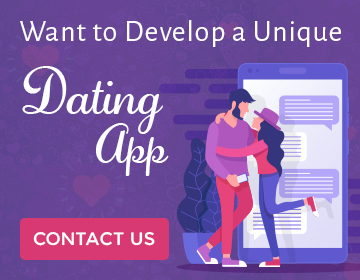 Top Dating Mobile Applications
The dating applications that are popular among the society these days are:
 
Tinder
This application is well known and is most popular in online dating segment. You simply need to swipe right to like somebody or swipe left to decline. The application comprises every possible ingredient like preferences, likes, talk, visits, social login, proposals etc.
Happn
This application will assist you in finding the profile of an individual with whom you have just encountered. Regardless of whether you went across them in the city, bistro or show. Hence for enabling these users are required to turn on their location sharing option available over mobile phones.
Zoosk
This is an application that advances genuine connections. Artificial intelligence calculation is utilized by it to check the inclinations of the user'sand give them sure matches. It likewise approves users contact records and even photographs.
Match
The renowned Match.com, which was probably the most punctual site around here, assaulted the handsets of individuals with this application. The features of this application nearly equivalent to those of other dating applications with additional cool features being memberships. Both single men and women can have an incredible experience utilizing it.
Genuine affection in this day and age of cool characters is difficult to find. A few people will in general disregard their status while others hope to locate their ideal one. Here important is that one should analyze the relationship that they are looking for, regardless of whether a genuine serious relationship or only an excursion. So relying upon your needs and convictions, you can swipe through any of the applications that we discussed.
Understand the Matchmaking Algorithm of Dating Application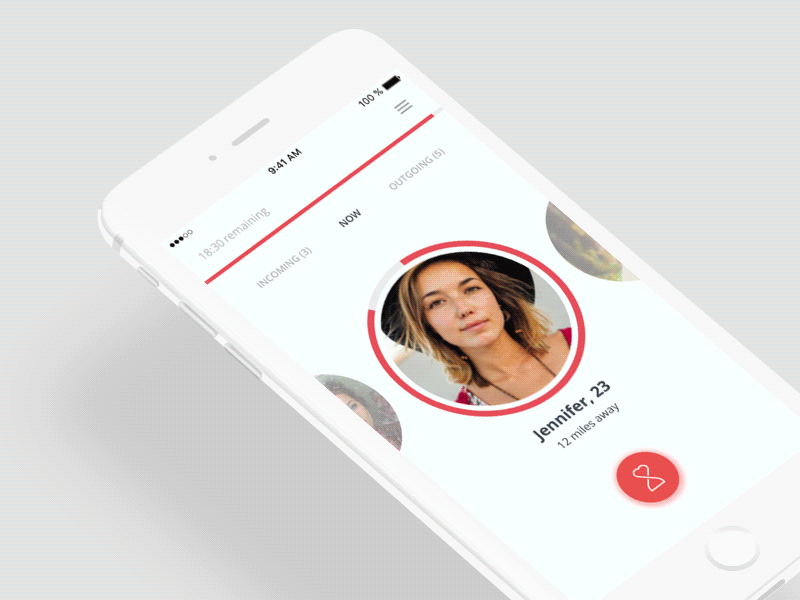 Location-based :
As per the user's location the application searches the best possible match as per the pre-defined requirements.
Read Also:- Complete Guide for Developing Indoor Navigation Mobile Application
Survey-based:
A user submits their personal data and the matches are displayed as per the entered record.
Behaviour-based matching:
In the application search, pattern or criteria is monitored and as per the last search feeds the match are displayed.
Gener

al Features
User Panel

Admin Panel

Login/Register
Profile verification by contact number & email ID
Upload your pictures
Add personal details
Share, block and report user profile
Accept interest request
Customer support
Set privacy and visibility
Refer and earn points/rewards/discount
Security assured
Manage profile
Notification & alerts
Google Maps for Location
Send requests to Chat & Meet
Drag & Drop Profile Builder
Who Viewed My profile
Private Photo Albums
Winks
Bookmarks
Report user
Chat: Text Messages
Respond & Decline the People who show interest in you

Login
Dashboards
Customer profile verification
Manage customers
Manage invites
Manage rewards
Manage affiliation program
Manage membership packages
Email & SMS marketing
Manage promotions
Payment gateway integration
Manage profile
Reporting & analytics
Notification
Membership Level management
Content Moderation
Revenue Tracking
Multi-language Support & Translations
Feature Access Management
Menu & Page/Screens Management
Custom Content Pages
Moderators
Advanced Features:
Geolocation:
The most significant part of a dating application is that of the vicinity. Geolocation is the most demanding service on the grounds that the application depends on a users area and getting that it gives you profiles of your inclination.
Swipping:
You have to make a swipeable card interface. This choice is the USP for any dating application out there on the grounds that it is the advancement of the most significant level. The rundown that gets refreshed forthright depends on your location, number of basic companions in the rundown, and common interests. After this, you can swipe right on the off chance that you like somebody or left in the event that you don't.
Matching people:
This is termed as the server side of application development. You can't begin a communication if there is no match. Also, a match is just conceivable if both boy and girl swipe right.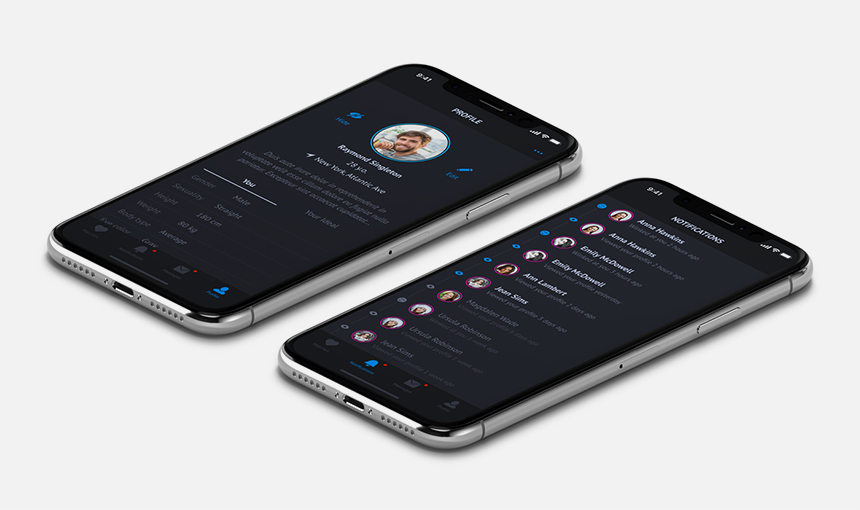 Chatting:
At the point when users in the application coordinate, they will trade messages before setting up a date. That knowing the essential distinction between an ordinary talk and real-time communication execution is important. In ordinary chat, a user needs to invigorate the application so as to get new messages yet in the last one, their communication is refreshed by its own.
Read Also:- Clubhouse Mobile App Development Cost and Key Features
Push notifications:
Pop-up messages are an absolute necessity as they give you information about any message you get, another match you have or when alike is in the contribution.
Dashboards & Analytics:
This is a selective component for the administrator where they can screen and break down ongoing insights. According to the various clients, the measurements and reports are accessible which helps in determining the business and promoting methodologies.
Security:
Making some sort of false character won't end up being a lot of an issue for any individual as the Facebook profile is the main wellspring of confirmation on such applications. Administrator control for this situation is exceptionally important in user retention. Counterfeit records, spammers, catfish connections, uncensored substance are the variables that can unquestionably discolor your application's notoriety for acceptable.

Required Team Structure:
It is essential to locate the correct mobile application development organization to build up the on-demand dating mobile application. As it is quite broad to make an application that is rich in features and is ready to meet the ideal desires. Alongside the correct mobile application development organization, you have to locate the correct group of professionals for your application too.
Required Group Structure for the Dating App Development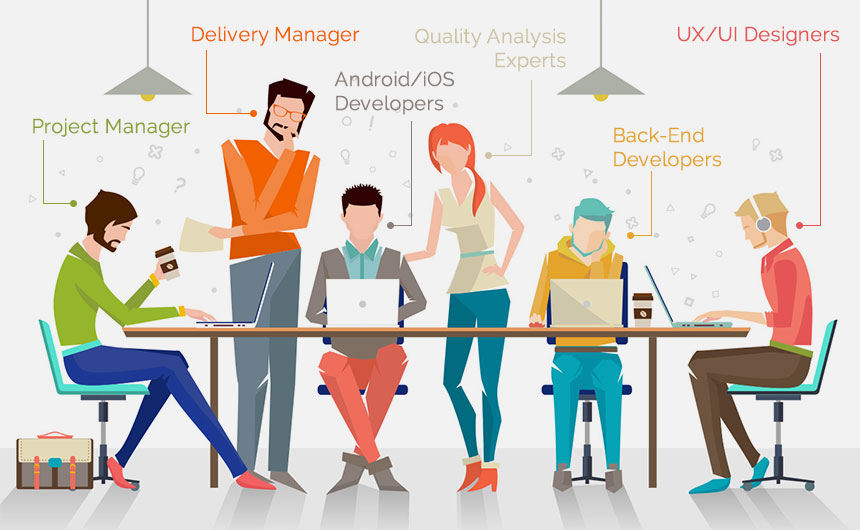 Business Analysis Team

Project Manager

Android and iOS Developers
Front-End Developers (UI/UX Developers, AngularJS Developers)
Backend Developers (PHP Developers, .Net Developers, NodeJs Developer)
QA Professionals
How Much Does it Cost to Develop an On-Demand Dating Mobile Application?
The expense of building up on-demand dating mobile application relies upon numerous variables. Elements that hold a noteworthy spot are the functionalities, features or characteristics inside the application.
Responsible factors are listed below:
The platforms on which the application is being developed.
Front and back-end development.

UI/UX development.

Website connectivity.

Third-party APIs integration.

The region of the app development center.

App complexity & number of hours invested.
Alongside these components referenced over, one significant factor that significantly influences the expense of improvement is the location of the mobile application development company and the application designers.
The US/UK-based designers charge around $70-$250 every hour, Eastern Europe based engineers cost around $50 to $150 every hour, except the organizations and engineers in India, give the most affordable rate which is $20-$70 every hour.
If you decide to get your dating application created in India, then it is sure to cost somewhere close to $8000 to $30000. Moreover, if you decide to include more features into your mobile application, the expense may go up. Hence this investment would guarantee a quality, hearty and feature-rich application for your business.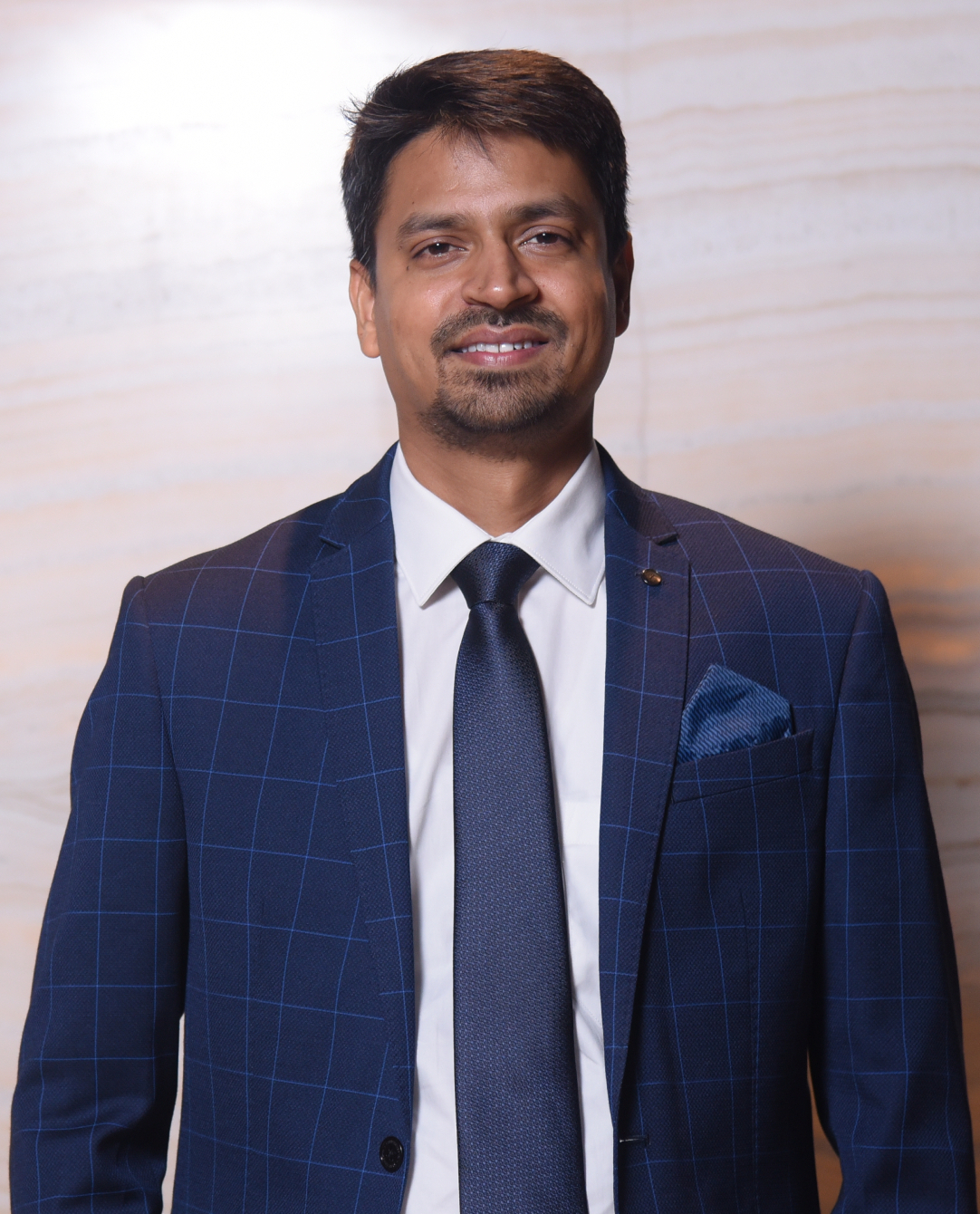 Rahul Mathur is the founder and managing director of ARKA Softwares, a company renowned for its outstanding mobile app development and web development solutions. Delivering high-end modern solutions all over the globe, Rahul takes pleasure in sharing his experiences and views on the latest technological trends.