A couple of days back a statement of the Supreme Court of India stirred a lot of controversy among the citizens of India. SC indicated towards the online alcohol delivery options maintain social distancing guidelines during this global pandemic. As a result, the online alcohol delivery app became the new hot topic to talk about among entrepreneurs and investors.
Big brands like Zomato and Dunzo have already shown their interest in delivering alcoholic beverages with their food delivery services.
It is evident that the liquor business in India is full of possibilities and growth opportunities. Now the online expansion may open doors to a whole new market. Therefore, investing in an online alcohol delivery app seems a lucrative option. But before you start off with alcohol delivery app development, there are certain things you should know.
Lockdown and Alcohol Delivery in India
This global pandemic has taken a serious toll on the economy of all the countries around the world and India is no exception. After the third phase of nation-wide lockdown, the government chooses to loosen up the lockdown a little bit. With all the essential vendors, liquor stores lifted their shutters up as well, and we witnessed kilometer-long queues in front of these shops. As a result, the whole nation experienced record-breaking liquor sales that were like a heavy rainfall in this constantly drying desert of the economy.
Seeing such a response, govt. levied 70% tax hike on alcoholic beverages to increase the revenue. Surprisingly, no drop in sales was seen.
Although, increased liquor sales are good for the economy, however, it was a rather alarming scene to witness during the time of pandemic when social distancing must be maintained at any cost.
Hence, looking at the sensitivity of the situation, SC has stated that state govt. can look for ways to selling alcohol via online mediums, indicating toward online alcohol delivery. It can significantly prevent people from gathering in front of wine shops and risking their lives.
According to The New Indian Express, 7 to 8 Indian states are likely to approve home delivery of liquor in the next two weeks. Whereas, West Bengal, Punjab, and Chhattisgarh have already permitted the home delivery of alcoholic beverages. While Maharashtra, Delhi, Tamil Nadu, and Kerala are likely to allow the trend soon. In other words, online alcohol selling is going to be the next big thing in the Indian economy. As India is a second in the population but we have the lowest alcohol outlets nationwide.
Therefore, to maintain the demand and supply, alcohol delivery seems the only viable option.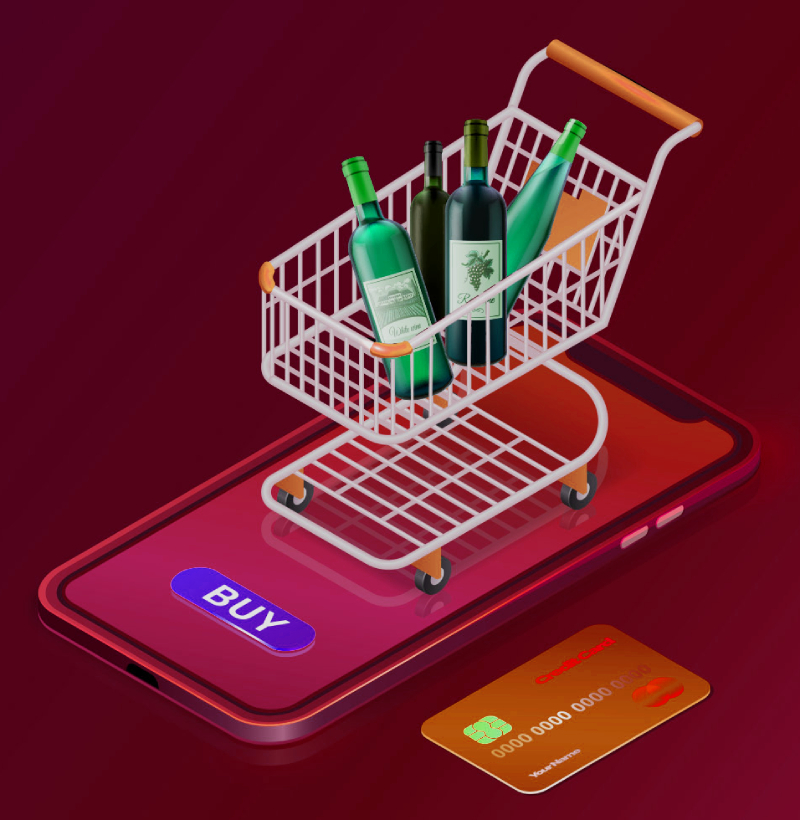 Market Stats of Liquor Business in India
There are basically two speculations that indicate towards a blooming growth on the alcoholic beverage industry in India, these are, the majority of the population of India is below 35 and rising disposable income of citizens. As suggested by common research, a huge volume of liquor is consumed by the customers belonging from the age group of 20 to 40 years.
According to research by Goldstein Research in 2016, Indian Made Foreign Liquor (IMFL) possessed the largest market share of more than 40%. However, imported spirits have shown the fastest growth rate and are likely to grow at CAGY of 25% for the next couple of years.
Statista has released various research data about the Indian alcohol market. According to their report, Indian consumers are likely to consume 6.53bn liters of alcoholic beverages by the end of 2020. Furthermore, the liquor sale throughout the year may help in accumulating the revenue of USD 49,029m which is expected to grow by the CAGR of 9.3% during the forecast period of 2020-2023. Whereas average revenue per capita is likely to reach USD 35.53.
Forecasted Alcoholic Beverage Consumption in India from 2016 to 2020 (in billion liters)
Hence, the stats may seem promising to establish a sustainable online alcohol delivery business but we are missing one major factor that can expand the Indian Alcoholic Market size by a significant margin. This factor is the lowest retail liquor vendors in the country. And currently, 100% of the alcohol business is dependent on the offline distribution channel. 70% of this offline distribution is done by retail vendors and 30% distribution is done by on-premises channels like bars and clubs.
In other words, a market that is completely dependent on offline distribution, introducing online facility can show catalytic growth in the market. This points towards only one thing, before the competition starts souring, it would provide a revolutionary jump start to introduce an alcohol delivery app that makes alcohol purchasing easier than ever before. Therefore, it is the right time to kick off your own alcohol delivery app development and start building your brand image.
Related- How Much Does It Cost to Develop an Alcohol Delivery Mobile App?
Challenges of Alcohol Delivery App
Online liquor delivery is not illegal in India. However, alcoholic beverages laws do not fall under the legislation of the central government. Hence, state govt. is responsible for the regulations and distribution laws. These laws and rules vary for different states. It could be quite a challenge to obtain an appropriate license for the liquor delivery business. It may require tedious paperwork and a huge investment. The rules and laws can be checked at the website of State Excise.
On the other hand, the consumer minimum age for alcohol consumption is different for every state and it could be a challenging task to check if the buyer is above the age of minimum age or not. In terms of the new liquor delivery app, there could be challenges related to the handling and delivery of alcoholic beverages.
Conclusion
India is changing both culturally and economically. Alcohol consumption is more socially acceptable now than ever before. And the statement of SC clearly indicates towards the emergence of a new market of alcohol e-commerce platforms. This global pandemic is the cause behind the fall of some businesses but it is also the cause behind some new businesses, online alcohol delivery is one of them.
If you are convinced and ready to enter the market before it is taken over by the giants then now is the best time. In case you want to know how to develop an alcohol delivery app then feel free to click here.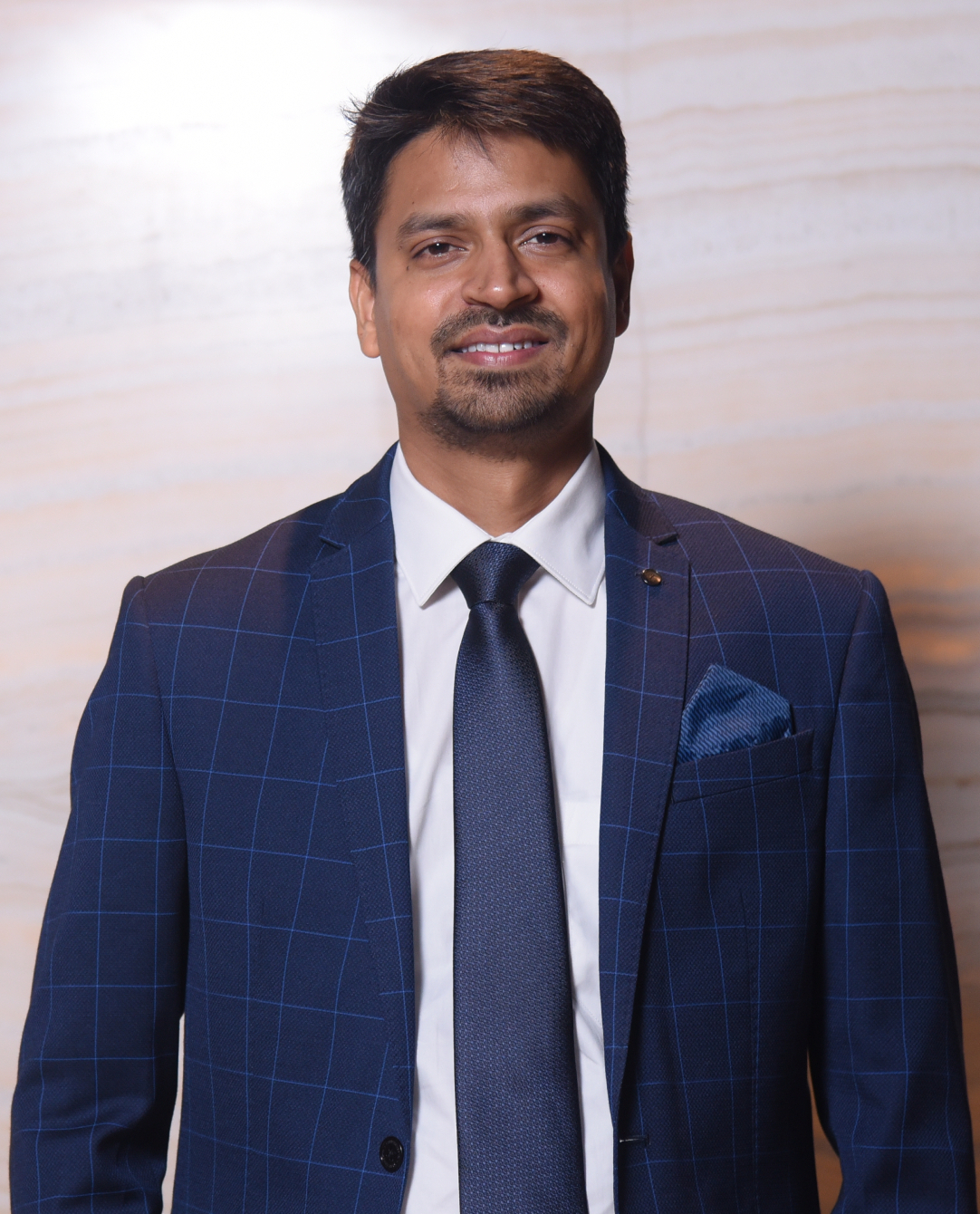 Rahul Mathur is the founder and managing director of ARKA Softwares, a company renowned for its outstanding mobile app development and web development solutions as well as specialized in Android and iOS app development. Delivering high-end modern solutions to all over the globe, Rahul takes pleasure in sharing his experiences and views on the latest technological trends.