Microsoft Power BI, also referred to as Business Intelligence, helps businesses share and analyze data. Both small and large enterprises can closely monitor their operating processes with the aid of the Power BI service and receive quick responses through sophisticated dashboards. This technology keeps introducing fantastic new features and capabilities every month.
Due to the growing demand for data visualization, the success of digital transformation, the rise in cloud usage, and the increasing investment in analytics, many firms have shifted to this technology. There are so many Power BI consulting companies that choosing one would be difficult.
If you're looking for a Power Bi consulting company, we have simplified your task and selected the Top 10 Power BI companies to simplify this difficult task.
Location: India
Services: Supply Chain, Analytics, Chatbot, Power BI, Power Apps, Data Bricks, SAP surround, MS Teams
Celebal Technologies is a premier software development company from India. They offer services in the field of Data Science, Big Data, and Enterprise Cloud. They help  Fortune 1000 companies to leverage their data.
They help companies to explore endless possibilities with the help of Power BI, including Instant deployment, real-time insight, data visualization, data governance, and smooth integration. Celebal Technologies operate in four major competencies: AI, Big Data, Cloud innovation, and Data 365.
The Celebal Technologies team has won the 2022 Microsoft India Partner of the Year Award twice. This is a testimonial to the excellence of their work.
Location: United States, UK, Australia, India
Services: Power BI Solutions, Business Intelligence Consultant, Data Integration & Migration Experts, Microsoft Services Consulting.
Arka Softwares is India based IT services company founded in 2010. The 12-year-old leading Power BI dashboards services company drives through innovation and helps its customers establish an inclusive digital transformation and growth model.
They have served over 650 clients across 15+ domain verticals and 40+ business niches. A hyper-connected workforce staffed in 4 countries has shipped Arka Softwares to achieve this feat.
The 78% client retention rate and 4.5/5 cumulative client rating are testimonials of the company's proven track record and its continued pursuit of excellence.
Arka Softwares has also won several awards of national and international repute Ranked Among the Top 10 Mobile App Developers by Clutch. co and Awarded as Top 10 Mobile App Developers by SoftwareWorld.co.
3- Bitscape
Location: USA, Canada, India
Services: Digital transformation, application & development, cloud, consulting & advisory, intelligent security, outsourcing, Power BI – Data Integration Services,
Bitscape is a Microsoft-Technologies-based boutique consulting, apps development, managed services, and project services company. They aim to assist their customers in digital transformation, including automating processes and compliance reporting.
They have successfully increased their customers' productivity in this way. They have the expertise and proven track record that attracts companies of all sizes.
The team at Bitscape has won multiple Microsoft Gold Competencies and other several awards for their excellent performance. The feat also includes the 2017 Microsoft Partner of the Year Award.
4- DatatoBiz
Location: India
Services: Data engineering, BI implementation,
DataToBiz is an IT service and consulting company based in India. They are a team of experts specializing in helping businesses adapt to advanced technologies like Big data and AI.
They have vast experience designing, implementing, and crafting data engineering solutions for various business challenges. They work with clients to build analytics capabilities that enable organizations to achieve sustainable advantage.
The team members have over ten years of experience. Their expertise and commitment is the reason they have served over 350 clients. They have an incredible 97% project satisfaction rate.
DataToBiz has already helped companies with their Power BI solutions. These companies are from different domains like retail, e-commerce, revenue, and oil and gas.
5- Octal IT Solutions
Location: US, UK, India, Singapore
Services: Mobile app development, web app development, software consulting, Microsoft solutions
Octal IT solutions is a leading app & IT service mobile app development company headquartered in the USA. They also have a presence in India, UK, and Singapore. The 15-year-old company has an enviable track record of delivering over 1300 projects across various domains for over 500 clients.
Recently, they have worked with blue-chip clients like Skype, Fiat, Aviva, and Vodafone. With over 200 members in their team, Octal IT Solutions have the requisite expertise in their domain.
At Octal, Power BI consultant developers have provided a robust BI perspective to businesses that help in collecting data, routing information, channelizing information flow, and retrieving information.
6- Datapine
Location: Germany
Services: Business intelligence, data visualization, SQL queries, dashboards, and reporting
Datapine is a leading Full stack development Company that facilitates the complex data analytics process through technical innovation. They were founded in 2012 and are headquartered in Germany.
They have an outstanding team of data scientists, Dedicated developers, technological leaders, and academics recruited from all over the world to maintain the highest product quality and security.
They provide extensive BI solutions to companies, including Sass BI, MySQL BI, BI tools, and Online BI. They also offer various services in data visualizations, SQL queries, dashboards, and reporting.
7- Qburst
Location: India
Services: Cloud enablement, SaaS, Digital marketing, end-to-end, digitalization
QBurst is a full-service software solutions provider that helps clients adopt digital technologies that increase efficiency. The company provides services in Cloud enablement, SaaS, Digital marketing, end-to-end, and digitalization.
They have experience working in various sectors like retail, automotive, healthcare, insurance, manufacturing, and hospitality. The web development company was founded in 2004, and since then, they have successfully delivered over 2500 projects. They have over 3000 experienced engineers on their team.
The fact that their clients are satisfied with the projects is evident by the fact that they have over 75% of repeat customers.
8- Pegasusone
Location: USA, India
Services: Software consulting, custom software, product roadmap development, team augmentation, maintenance, and support
PegasusOne is a California-based software development company that caters to small to midsize businesses. The company has dedicated software developers across India, US, and Mexico.
They understand the complexities of creating custom software and everything from their onboarding to completing the project; they try to make the process as simple as possible for the clients.
They have experience in healthcare, retail, finance, construction, logistics, education, and sports. They have completed more than 100 projects in 5 years. The success of the projects can be justified by the fact that they have a 97% client retention.
9- Saviantconsulting
Location: USA, UK, India
Services: machine learning consulting, IoT consulting, Power BI consulting, workflow automation services
Saviant is a leading technology company that helps its clients to integrate intelligent systems and data engineering. They do this by helping clients with design frameworks, industrial consulting, machine learning, and BI maturity transformation.
Saviant has a five-level BI maturity transformation model. This is the result of rich Business Intelligence consulting and implementation experience.
They have successfully delivered more than 300 projects in the logistics, manufacturing, energy, healthcare app, oil, and gas industries.
10- Chetu
Location: USA, UK, India
Services: API Development, Application Development, Application Maintenance, Backup & Disaster Recovery, Business Process Outsourcing, Power BI Consulting Services, DevOps, Digital Transformation, Implementation & Deployment
Chetu is a world-class software solutions company based in the US. Their team consists of over 2800 software developers. They combine technological expertise, specific domain experience, and a passion for excellence to deliver enterprise-grade development solutions.
They have served over 7000 customers. As a mobile and web app development company, Chetu has an enviable track record of delivering over 20,000 apps across various industries.
They have experience serving industries like casino games and gaming and traditional industries like healthcare, insurance, retail, hospitality, and travel.
11- Motifworks
Location: USA, India
Services: Application innovation, cloud adoption, data & AI
Motifworks is a cloud and innovative product engineering services company. They help companies to modernize by leveraging technology. It is a trusted Microsoft partner and has been labeled among the Top 12 Microsoft partners in the USA.
They have served clients from various industries like financial services, retail, manufacturing, healthcare, software vendors, energy, and Power. Data analytics and the cloud are two of their biggest offerings.
They integrate Machine Learning and AI into a company's data to help them leverage and unleash the true potential of data analytics.
Role and Responsibilities of Power BI Consulting Company
The roles and responsibilities of a Power BI consulting company can be mainly discussed under the following four main categories.
1. Power BI consulting
Under this section, the Power BI consulting company should assess your business and its operation to analyze the best possible BI solutions for your business. This is the framework upon which the rest of the work will get done.
This is essentially the planning phase. So, it is the most essential one. Whether you need meaningful reports, interactive dashboards, or a detailed analysis of the KPIs, it will become clear in this stage.
2. Power BI implementation
Now that you have the plan ready, this stage is all about implementation. This is the actionable step of the process. Even the implementation is done in stages. Firstly, the environment selection is made, and then the system architecture is worked upon, after which data architecture is finalized.
This leads to the final two stages, which are development and production. Once your Power BI implementations are made, it is for support.
3. Power BI support
Power BI support ensures everything is running smoothly. Even after implementing the plans in the best possible way, something might not work as it was supposed to. Custom codes can be a huge reason for this. This is where Power BI support becomes useful. It ensures everything is fixed and working smoothly.
The right Power BI consulting company will provide equally good support because they are well aware of this and don't consider their work as done as soon as the implementation is completed.
4. Valuable Integration for Power BI
Another role of the Power BI consulting company is to help with its valuable integration with the business. Integration is one of the best uses of Power BI. It works with other Microsoft software like Office 365, Dynamics 365, and SharePoint and even with outside tools like Spark, Hadoop, Google Analytics, SAP, Salesforce, etc.
This wide range of compatibility is why Power BI is so useful across various industries. Without applying this, you won't be able to use Power BI to its full potential.
How to Choose the Right Power BI Consulting Company?
Choosing the right Power BI consulting company can be tricky, considering there are so many of them. To do this effectively, you need to remember a few pointers.
These will help you decide whether the consulting company is the right fit for you and can save you a lot of money.
1. Knowledge
Don't shy away from asking questions from your prospective consulting partner. This will help you assess their knowledge of the various BI tools, dashboards, updates, etc. The consultant team would, of course, know more about Power BI than you, so you should do some homework for you to ask some relevant questions.
2. Data Security
Cyber security is a major concern with the rise in online activities. Companies invest a considerable sum in getting it right. You'll be sharing a lot of your data with the consultant, so it is only advisable to check what kind of security measures they have in place to protect your data.
While Power BI provides a safe working environment, it is equally important that the data is secure while in transition.
3. Work Profile
We all know that application of knowledge is more important than anything. This is why you need to check the work profile of your prospective Power BI consulting company. Most companies have these in the form of case studies on their websites.
Some make it available in PDF format in exchange for your email. And if you still can't find it, you can always ask the company for it; they'll be more than happy to share it with you. Assess their work. Does it look similar to what you have in mind for your brand? Not sure why something is a certain way? Ask them.
Checking the work profile of your partner company is the best way to assess the future of the collaboration, and you should do it thoroughly.
4. Client Testimonials
Most companies would have adequate client testimonials and reviews on their website. But you can take a step further and check what their partners have to say about working with them on LinkedIn recommendation pages and review sites like Clutch.com Checking these reviews and testimonials would give you a non-biased viewpoint.
5. Communication skills
If you have been in business long enough, you would know communication skills are extremely important. You should be able to convey clearly what you are looking for with the collaboration, and so should the consultant team. This is also important when you get updates about the project.
How often would you get the updates? Will they be able to keep you in the loop? Good communication between you and your Power BI consulting company will make the work a lot easier and ensure there are no surprises at the time of project completion.
6. Certified Partner
Before you move on with a consultant team, ensure they are genuine. Microsoft has partnership programs for authentic consultants.
Go to their partner page, fill in the details, and check that the name of your prospective Power BI consultant company appears there. A genuine Microsoft Power BI partner can protect your data and provide you with much better Microsoft Power BI implementation services.
7. Budget
This is the last topic on the list but not the least important in any way. Check that your budget and the amount charged by the consultant team are in sync. Most companies provide free expected budget estimates after a consultation call.
Avail of this chance and let them know about the details of the project. In this way, they will be able to provide you with a close enough estimation of the cost of the project.
Why is Microsoft Power BI the Best Business Intelligence Tool?
Power BI has been the favorite of businesses all over the world for years now. And it is not just because of its capabilities to give attractive dashboards. There are several other reasons for that, some of these are listed below:
1. Stunning visualizations and interactive dashboards
Power BI gives stunning visualizations of the data analysis and interactive dashboards. You also get free drag-and-drop navigation, easy report development, and quick publishing in the Power BI service. Additionally, since Microsoft Power BI is part of the Microsoft Office Suite, you get free integration with other Microsoft tools.
2. Instant Access
Microsoft Power BI allows instant access to the dashboard and analytics to people from anywhere in the world. It also offers flexibility by working with all the leading OS, including iOS, Android, and Windows.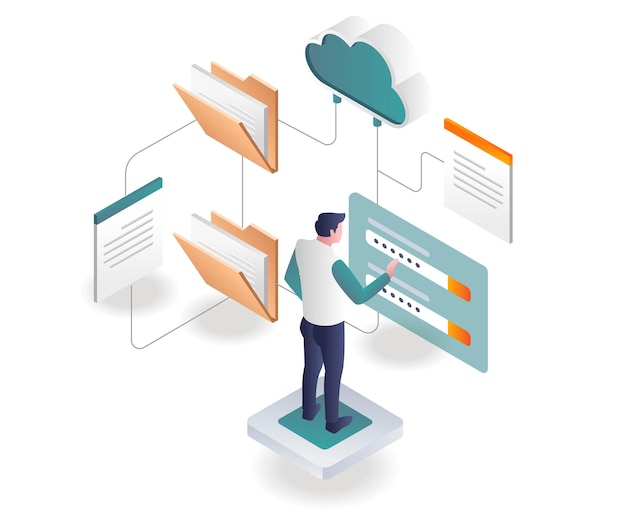 3. Sharing
Microsoft Power BI makes sharing of data extremely easy whether you want to publish the reports directly on the internet or share it with a few selected people, you can do it without breaking a sweat.
You can also limit the amount of data you want to share with a person. This is great when you only share certain data with certain people.
4. Integration with programming languages
Power BI offers integration with open-source programming languages like Python and R. Why is that important? This allows data scientists to harness the true potential of data analytics, such as smoothing, machine learning, deep learning, and predictive trends.
What Solution will Power BI Development Companies develop for you?
The solutions that a Power BI development company will develop for a business can be discussed under three major sections: data visualization, real-time analytics, and reporting dashboards.
1. Data Visualization
Power BI development companies can help businesses develop visually appealing data. Interactive dashboards, charts, and graphs that make it simple for business users to comprehend and evaluate data can be included in this. Another aspect of this is custom visualizations which cater to the unique demands of an organization.
2. Real-Time Analytics
Power BI development companies can also create real-time analytics solutions enabling businesses to analyze their data in real time. This includes real-time dashboards that provide real-time data feeds, alerts, and notifications responding to particular circumstances or events.
Another feature that can come from this is predictive analysis models. These models help businesses in foreseeing trends and take preemptive actions. Obviously, it can be a great tool for any business.
3.  Reporting Dashboards
Scalable Microsoft Development Services can help by providing reporting dashboards to businesses that provide thorough information. These can be a mixture of automated reports, which are periodically generated, and custom reports which cater to a specific need of the company. It can also include drill-down features that allow users to extract more from the data.
Conclusion
Microsoft Power BI is one of the best business tools out there. It provides stunning visualizations, easy sharing, instant access, and a secure way to share data. Interactive dashboards are another huge advantage of it.
While several Power BI consultants are available, choosing the right one for your business can be tough. To simplify this, you have to keep a few pointers like work profiles, reviews, communication skills, experience, experience, data security measures, and budget in mind.
Of course, going through the checklist will take some time, but when done correctly, it will ensure you get the best results for your business.
Arka Softwares is one of the best Power BI consultant teams. To get the most out of Power BI, contact our consultants and schedule a call with us for free.
FAQs related to Microsoft Power BI
What to Look for while choosing a Power BI company?

When choosing the best Power BI company, you must consider their work profile, domain experience, resource pool, technological expertise, engagement models, and budgetary value. Considering all these, Arka Softwares is one of the best companies for Power BI.