In the era of smart devices, we not only require a good highly technological smart android mobile phone, but also the best camera to click worthy pictures.
People are getting fonder of social media networks every day for entertainment, which is why their interest has been inclined towards the quality of the pictures they click on while purchasing a smartphone.
The point not to forget today is, that purchasing a device with a good camera is not just what you need, and the smartphone you buy should also be capable of supporting various types of camera applications and their hardware functionality. 
There is an old saying that states, that the camera you always carry with you is the best one that you have. This saying completely fits in today's time more than ever.
Each one of us today has a smartphone with a fantastic camera that can capture perfect pictures and videos in just a snap.
Now, the thing that enhances your pictures and videos are the perfect camera apps for your android smartphone. 
There are multiple great camera apps available on the android platform for you to click aesthetic pictures for your social media accounts.
A lot of the majority in today's time is running after aesthetic pictures and videos and with the advancement of technology, there are plenty of applications available that assist you in capturing great aesthetic pictures worthy for your Instagram and Snapchat. 
Why Camera Apps For smartphones become Popular These Days?
We all are aware of the fact that from normal people to influencers, each one of us is obsessed with creating the perfect content for our social media. This is one of the most important reasons why cameras on new smartphones have become such a big deal.
The smartphone brands are trying and using every possible way there is to make their camera work perfectly in dim light and by adding multiple features that the audience wants.
Although the manufacturers have put in their best efforts, the default camera of the phone has still not received the prerogative of uniformity. Android users turn to third-party camera applications to get the best of the Android camera and click more perfect and aesthetic pictures. 
Now, that we have talked about the idea of third party camera app, we now know that no matter how good the default camera is, the effects that are provided by the camera applications are unmatchable.
So, here we will help you in identifying 14 of the best android camera apps there are that will help you in capturing perfect Instagram-worthy pictures. These applications will make the simplest things look attractive and aesthetic. 
Top Camera Mobile Apps For Android and iOS
Name of the app
Features
Play Store Link
App Store Link

Snapseed

Localized adjustment tools
Text options
Frames options
4.5 Star Rating
Free

Cymera Camera

Different collage maker
Amazing Filters
Sharing Photos & Smart Gallery
4.6 Star Rating
Free

Adobe Photoshop Express

Compatible with.DNG raw files
Good collection of digital filters
Photo import and sharing
4.5 Star Rating
Free

Pixlr

Photo collages easily
Quickly resize images
Effortlessly remove
4.3 Star Rating
Free

VSCO

Advanced photo editing tools
Video editor
Connect with a creative community
3.9 Star Rating
Free

Hypocam

LED light settings
Exposure
Live view controls
4.3 Star Rating
Free

Open Camera

Voice countdown optional
GPS location Optional
Focus bracketing mode
4.1 Star Rating
Free

N/A

Retrica

Over 100 filter effects
Random Filter button
Advanced photo editing
4.1 Star Rating
Free

Camera Zoom FX

Stabilized Stable-Shot mode
Fun Sticker packs
Raw capture
4.2 Star Rating
Free

N/A

Camera MX

Rewind your Live Shot
Moving Live Photos
Edit with Live Effects
4.2 Star Rating
Free

N/A

PicsArt Photo Studio

Curve adjustments
Create collages
Available for iPhone & Windows
4.2 Star Rating
Free

Footej Camera

Integrated Gallery and Slider
Video slow-motion recording
Control Video Audio Source
4.3 Star Rating
Free

N/A

Camera 360

Sticker and Cartoon Packs
Lens-Filter system
Motion Sticker
4.4 Star Rating
Free

Camera FV-5

Experienced Caregivers
Daycare Reports
In-app messaging
4.2 Star Rating
Free

N/A
So, let's have a look at some of the best android camera apps that will help you create pictures that are worthy to be published:
1. Snapseed
Snapseed is one of the most trending camera apps in android that lets you edit and create beautiful pictures. This application was bought by Google back in 2012. 
This stunning camera application provides advanced-level tools for editing and has a huge number of editing options available for users. Snapseed is basically popular for its simplicity and vast set of features, this app is free of cost, so there is no harm in giving it a try.
Editing is a major part of the whole photography process, and snapseed lends a great hand for us to do this perfectly. Let's have a look upon what are the features available in snapseed. 
Amazing filters 
This application consists of a plethora of amazing filters for you. After importing a picture into this application, a tab will be visible to you on the lower-left corner that reads looks.
Here, you will get all the amazing filters of this app. You can also visit the tools tab and get filters like HDR Scape, Grunge, Drama, Glamour Glow, Vintage, Lens Blur, Noir and other beautiful effects. 
Fixing of Exposure 
Another thing you can do in this application is fix the exposures. Smartphones are not always smart enough to perfectly measure the lighting. And, even if sometimes it does, our requirement might be a little darker or lighter for specific reasons.
Here, snapseed helps us in the best way, all we need to do is visit the 'Tools' tab and select the 'Tune image' option. With this, you can edit things like brightness, highlights, saturation, contrast, shadows, and many more. 
You can fix the white balance of your image using snapseed.

You can crop and rotate your image according to your convenience with the assistance of snapseed. And, you can edit the perspective of the Image according to your requirement. 

This application lets you add selective edits using the brush tool and will also help you in getting rid of the unwanted objects in your picture.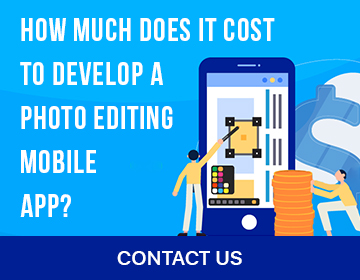 2. Cymera Camera
This is another one of the famous photography applications available in the Google Play Store. This app has many features that wait for you to make your picture more exciting and attractive. It is one of those camera apps that can make any Android user a professional photographer in a minute.
This helps in making your pictures look exceptionally beautiful. Cymera lets you put handwritten texts and drawings directly into your images. Let's have a look at some of the features that this application provides us with: 
This has multiple options on its main capturing screen like toggling the flashlight, shooting modes, gallery, and moving from rear to front cameras. Besides all of this, the users can zoom in and out by fixing the zoom levels of the camera. 

Four shooting modes are offered by Cymera, which are Timer, Anti-shake, Normal, and Touch shots. 

Cymera also has the feature of various sets of camera lenses for you to choose from and some of them are: 
Basic- which lets you shoot only one image at a time 
Action 4- which lets you create a set of collage of 4 images in landscape design
Super 4-  which is almost as same as action 4, just the pictures captured are in portrait design
Sprocket- this lets you click pictures in film effect theme 
Pop 4- which helps you in capturing pictures in photo booth-style with 4 stripped time pictures 
Double- in this, you will get a timer-based feature, in which the 2pjotos clicked will be placed side by side
Fisheye- this is one of the famous mode that makes a person's eye enhance in the picture.
This app contains multiple editing functions like you can add amazing clip art pictures, stickers, frames, and many more things to your pictures.

You will also get various filters, light effects, and borders in this app for the enhancement of your picture. 
3. Adobe Photoshop Express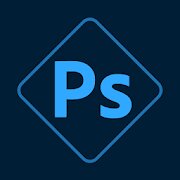 All of us are always up for a camera app that does not have a compulsory subscription, Adobe Photoshop Express is one of those apps. Here you will find a wide range of editing options that will help in making your picture completely worthy for your social media.
The users can have access to the very attractive library of photo editing functions, inclusive of its rendering engine, one-touch filters, and the removal of blemishes. Not just these, this camera app has a lot of features waiting for you. So let's see what the features available in this application for us are: 
Add Filters 
This application lets you apply filters called Looks easily on your pictures. Here, you can select from a vast range of attractive effects and can also control the amount of the application of the filter on the image. You can choose the filter you like and can adjust it by using the slider. 
Transforming Pictures
Photoshop Express helps you in the transformation of your image. You can crop, rotate, straighten and also flip your pictures. You can completely transform and fix the perspective of your image using the options available in this camera app. 
You can provide four types of perspectives to your image with the assistance of this app. You can fix your image vertically and horizontally, and, it consists of two auto modes for full auto and balanced auto modes. 

You can adjust the exposure of your image using this application. You can adjust the exposure of the image using the slider. You can make your image look lighter or darker according to your convenience. 

Photoshop Express also helps you in fixing the contrast of your photograph. 

You can also adjust the highlights in your photograph using this app 

Some of the other things that you can do with the help of this app are that you can control the whites and blacks of your shot. You can fix the temperature of your picture, you can add tint in your picture. You can adjust the saturation of the image and also help you I sharpening your image. 
4. Pixlr
This is a camera app that helps you get one of the best editing experiences and helps you create the best pictures possible. This provides you with a very user-friendly interface and keeps you away from the irritation of ads or any similar thing like this.
It helps you focus mainly on the editing part because as said, it clears of ads. It has tons of filters, frame stickers, advanced editing features, and various college features.
With the help of this app, you can also share your edited pictures on various social media networks. Now, these are some of the main features provided by this camera app to its users: 
Effects-

This app has a wide range of effects for you to choose from to make your picture beautiful and aesthetic. The multiple effects present in this app are all different and unique in their own way they will give your shot the most rad look and will totally make it Instagram-worthy. 

Layers-

Pixlr also allows you to add layers to your shots. This makes your image very eye-catching and gives it a unique look. 

Color Replace- If you are looking for the replacement of colors in your shot, according to your requirements, you can do this with the assistance of the

Pixlr app

. 
Adjustments-

This camera app also consists of various adjustment features. It lets you adjust the exposure of your picture, you can adjust the highlights of your picture using this application, and also it helps you in adjusting all the back and whites in your picture. 

Texts-

You can add texts directly to your shots with the help of this app. Pixlr also allows you to use various fonts while you are adding texts to your picture, this gives your shot more of a unique look. You can use any font you like on your picture and can also adjust the size of the text. 

Eraser-

Pixlr also contains the advanced feature of the eraser. You can erase any changes that you don't like in your shot and adjust it according to yourself. 

Lightweight-

Pixlr is a very lightweight camera app and will not take enough space and memory in your android device. 
5. VSCO 
VSCO is one of the social-media-themed camera apps that abstain from the concept of likes and comments. It provides the photographers with the great concept and platform of sharing and inspiring their surroundings with their pictures.
This camera app helps you in turning the dull landscape captures into amazing eye-catching images. This app is the ideal one for users who love Instagram.
It is very easy to use and comes with a lot of amazing features. This app has many more features and not just filters. So, let's see the amazing features that VSCO attains in it: 
Filters-

This app has some of the best features available for its users. Its filters are created to intensify the beauty of your photo without damaging the quality of the picture and making them look unreal.

It is very easy to apply the filters of this app, it comes with 13 free filters and you will also find some of the other free filters under the shop option and also has multiple paid filter packages. 

X-skew-

This effect stretches the shot along the x-axis to change the angle of the photo according to your needs. All you need to do is just, move the x-skew- to the left and right to change the angle of your shot. You will see that as you move the cursor to the right, the right side of the photo will appear closer and when you will move the cursor to the left then the left side of the photo will appear closer. 

Y-skew-

This effect is completely similar to the X-skew, it just enhances the focus point of the photo along the Y-axis.

Clarity-

This feature of the VSCO app is similar to the sharpen tool. This feature makes a picture look sharper and clearer. It will also help you in creating more contrast between the dark and light areas of your shot. 

Tint-

This tool of the VSCO app helps you in changing the colour tint of the picture. 

Skin tone-

You can change the skin tones of your picture by using this application. If your image has an off-skin tone in a selfie or a picture, then this tool can perfectly fix it with the help of this feature. 

Fade-

If you want to add a cool vintage look to your pictures by fading the darker areas of your image, and then you can do this by the fade feature present in the VSCO app. 
6. Hypocam
This camera app has a unique touch to it, like in the other apps, there are effects that make the pictures turn black and white. But, this app makes black and white photos the main attention of the app. It is the ideal app for you if you are obsessed with black and white mode.
This app helps you in giving a classic look like the 90's to your picture and it is free of cost so you can take full advantage of it. This camera application has multiple features that are perfect for each one of us.
So, let's have a look at the features of this app and see how it helps us in enhancing the beauty of our pictures. 
Exposure-

This app has exposure settings built in it. You can adjust the exposure of your picture with the help of this feature you can adjust the lightness and darkness of your shot according to your requirement. 

LED light settings- Hypocam also consists of the LED light settings, which give your picture a very beautiful look and allows you to adjust the lighting of your picture. 
Color-

If you want to focus on a specific color on your picture, then you can get assistance for this from this application too. 

Grids-

In this app, you can also switch on and switch off the grids according to your wish. You can use two types of grids in this app, the first one has fewer grids and the other one has more than the first one. 

This app has a very user-friendly interface that provides you with a perfect mobile photography experience.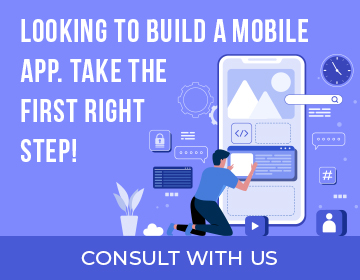 7. Open Camera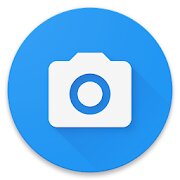 This camera app for android is one of the most advanced applications available for you to enhance your mobile photography. This application handles the most important parts of the composition of your picture.
This has many advanced features on it waiting for you to use them, its interface is a very plus point of this app, it is perfect for both beginners and experts. So, if one wants to give your picture a mesmerizing look, then they can definitely go for this application.
Now, let's go through some of the major features this application has in store. 
The major feature of this application is that you can capture shots in this by touch or by just your mere voice commands. All you have to do is just say "cheese" and you will get yourself a hands-free selfie in a second. 

You can balance the whites of your pictures with the help of this application. If you want to make your pictures look more balanced then you should go for this application, as it has the three main features you need for it: white balance, focus, and exposure. These features affect your video quality in many ways. This can help you adjust all that you need in your picture according to your needs. 

In the Open Camera app, you will get the set and lock exposure feature. In this, when you will move your camera around, you will see that the numbers on the top left corner keep on changing, this happens because the exposure is being set for you. If you want to set the exposure manually, you can use the -/+ icon. The next thing you need to do is set the ISO and the Shutter Speed. You can slide ISO to the lowest and then you have to move your shutter speed around to achieve the desired exposure. In this manner, the exposure will be automatically locked in your settings. 

Similarly, like the above point, you can also set and lock focus and also set and lock the white balance of your camera using this application. 
8. Retrica 
Retrica is one of the most popular camera apps for android devices. It is an ideal app for capturing selfies; it contains several types of filters and effects and also makes editing of the pictures much easier than the other applications.
If you are absolutely obsessed with creating wonderful aesthetic pictures, then this app might be the one for you. It has many features different from the other applications. Besides everything, it is very easy to use the app it is just perfect for each one of us with its perfect interface.
Let's have a peek at the various features we can have access to while using Retrica. 
This app allows you to have access to the filters at the point where you capture the pictures, it is not like the other apps that allow you access to the filters at the processing stage. 

This application allows its users to get a live preview of the filter and if the users have any doubt or cannot decide which filter to use, then this camera app provides the users with the option known as 'Random Filter'. This option lets the user keep pressing until and unless they get a filter they like. 

This application has multiple filters available in it for us. It has more than 80 real-time vintage filters and in total it has more than 100 filters for us to apply in our pictures. 

It keeps us completely away from ads; it does not interrupt you while editing pictures by popping up several ads. This is one of the best things liked by the users. 

You can add borders in your pictures in this app to make your picture look more fancy and classic. It has a vast range of selectable borders for you to magnify the beauty of your shot. 

It helps you in creating multiple types of collages; Retrica has more than 22 layouts for you to create a photo collage. 

Retrica also has the feature of self-timer, it helps you click shots hands-free, and you can set a timer and adjust your phone wherever you want to click a great shot. 
9. Camera Zoom FX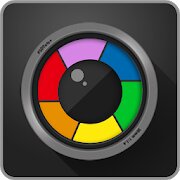 This is another third-party and one of the best zoom camera applications for Android devices. This is a very capable application that allows you to have a lot of manual control over the camera. It has many advanced qualities for you, which can make your shot look more beautiful and professional.
It helps you create photos that are 100% worthy for social media networks. It has a wide range of shooting modes which gives you a great experience in mobile photography. It can help you create pictures for any functions or anything you like. It has fun stickers in it to make your picture look more attractive.
Now, let's look forward to some of the major features of Camera Zoom FX: 
It has four types of settings in its flash and the four options are Auto, On, Torch, and off. You can easily select any mode you want to for your picture. 

This app consists of seven different modes in-camera like Timer, Burst Mode, Normal, Time Lapse, Stable Shot, Voice-Activated, and Collage. Most of us are familiar with almost all of these modes, but the Voice Activated and the Stable Shot modes are of great importance here. The Voice-Activated mode lets you click a picture based on your voice command. Once this mode is activated, it waits for five seconds, and then it's ready for your command to click a picture. This mode is perfect if you want to capture any tricky clicks. 

The Stable shot mode identifies the movement of your device using the accelerometer that is built-in to help you in taking a shake-free shot. 

Camera Zoom FX has multiple overlays present for creating beautiful photos. Some of the overlays that are present are Frame which comes in various colors like thin white, thin black, grungy white, and Polaroid. The other one is Vignette which comes in Vignette mild, Vignette Spotlight, etc. 
10. Camera MX
Camera MX is another amazing camera app for android devices. It allows its users to create perfect live clicks; it allows you to create perfect animated pictures and videos and has countless filters and effects stored in it. It allows you to get a preview of a picture even before you click one.
So, if you want to create live pictures and want to relive your perfect memories and moments all over again, this app is designed for you. With its various features, this app is very exciting to use, this will completely live up to your expectations and let you create pictures in every way you want. Let's go through the major features of this application: 
The best feature of Camera MX is the 'Shoot the past' feature. This function works in each and every light condition and also works with the flash. If you want to completely take the advantage of this function, then you should get a shot on a well-lit area. This function works perfectly fine by enabling the time effects. 

This application consists of 19 preset effects that can be adjusted according to your requirements. Camera MX allows you to have a preview of the filters while you are capturing the shot. 

This app also allows you to trim the length of the videos that you capture in it and also has the option of cropping and rotating the pictures. 

11. PicsArt Photo Studio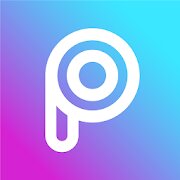 This camera application for android devices is known as the all-in-one app as it allows its user to capture shots, process the pictures, apply various filters, create collages, and also lets the users share those photographs on social media.
It has a huge collection of digital filters which makes your picture look livelier and it is also one of the ideal apps that help you create aesthetic pictures for your Instagram account. It is one of the apps in the market that consists of the highest number of filters and effects. Let's have a peek at some of the key features of PicsArt photo studio. 
This camera app helps its audience in creating dispersion. By selecting the dispersion section in this app, you will be able to create flying triangles in your image. If you wish to make the triangles appear bigger and more dispersed, then all you have to do is shift the stretch button to the right side and your edit will be done. 

PicsArt photo studio has multiple filters and effects in it and each of them is completely amazing to be applied to the pictures. This app comes with a lengthy list of filters for you to choose from. There are many filters like subtle color filters to saturated effects that make the pictures appear like paintings. One can also go for the colorize filter, this helps the user to color the entire shot with various color hues. 

This app also supports the eraser tool, in which you can choose the eraser option and not select just the object in your picture to get only the background of your shot to be colored. 

PicsArt photo studio also contains if numerous stickers to make your picture look more fancy and fun altogether. It will provide you with billions of choices like spirals, hearts, wings, smoke effects, various emojis, and many other fun options. 

You can also change the background of your pictures with the assistance of PicsArt photo studio. With the cutout feature of this app, you can cut objects from an image and paste them in other backgrounds or other pictures. 
12. Footej Camera 
Footej Camera is also one of the most used third-party camera applications used by android users. This app has both a free version and a premium version. This also has multiple features for its users and to make their pictures more dramatic and eye-catching.
Its premium version is highly recommended by professionals as they use it more often, the premium version is totally worthy as it contains some of the most advanced features in it. It has a user-friendly interface that helps you capture and edit pictures in the easiest and the best way possible. Some of the key features of Footej Camera are: 
It helps in editing your pictures and videos perfectly without ruining the quality of your shots. Most if the apps end up damaging the complete quality of the pictures, but this keeps your image completely neat and maintains the quality of it. 

Footej Camera uses Android's camera 2API to click wonderful and social media-worthy pictures. Although this feature will only be applicable in the devices that support this type of camera. 

This application supports the manual control of the ISO, it also helps you in manually controlling the focus and shutter speed of the camera. And, all of this can oy be done by the app, if your android device supports it. 

This application allows you to take snapshots in between recording a video. This feature is available in very few third-party camera applications. 

Footej Camera consists of the feature in which you can create perfect GIF animations. You can design GIF animations of high quality with the help of this app. 
13. Camera 360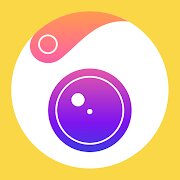 This camera app for android devices is a free photo editor app available for free. It has multiple unique functions stored in it. It has so many functions that might leave the user wondering in which one to choose for their pictures.
It has tons of interesting options available for you; you can create really attractive photos and also give your picture a professional look with the help of Camera 360. You can make live adjustments to your pictures while you are capturing them. This is one of the best you will find in the Google Play Store. Now, we will move forward to the major features of this application: 
Camera 360 has various shooting modes available for its users and one of them is called 'Magic Skin', this mode is created basically for selfies. 

This app has a long list of filters that will make your shot look prettier. It has filters that can make your lips look redder; it has filters that can help in removing the wrinkles and blotches from your skin. It has multiple other filters that are categorized as Lomo, HDR, Retro, and Dreamlike. Each of these filters has several other features available under them. 

Camera 360 also has various adjustment features available for you while you are shooting. You will find options like adjustment of focus, white balancing, timer, and photo stabilizer. It also supports the exposure setting which helps you in clicking great shots in poor light conditions. 

It has several other camera modes like Tilt-shift mode, Audio mode, and Photo Splice and Puzzle mode.
14. Camera FV-5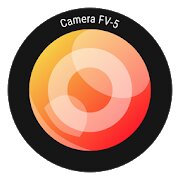 This application is one of the most used by android users to give a professional look to the shots clicked by you. This app has many advanced features that let you create the best photographs. People who are fond of uploading high-quality pictures on social media will love this app because this creates completely worthy pictures.
This app is paid if you want to have access to all the features and the money that you will spend on this app will totally be worthy. Now, we will go through some of the important features of this app: 
This application has some DSLR level features and controls like ISO, White balance, exposure, compensation, and focus mode. It helps you have manual control over the exposure feature, which lets you adjust the lighting of the app. It helps you easily operate the focus mode and maintain your picture's white balance. 

Camera FV-5

lets you save pictures on your device in the DNG RAW format. But, this feature will only work if your device supports this type of format. 

This helps you easily crop, rotate, and transform your shots in the various ways that you want. 

This third-party app also has various filters which add a unique beauty to your picture and automatically make it aesthetic. It has tons of filters that will help you in creating a beautiful and professional picture. 
Conclusion
So, these are some of the best Camera apps for android devices that will let you experience the best mobile photography. With these apps, you can click aesthetic shots for your social media networks and become a professional photographer in no time. If you are wanting to develop an application then you can hire mobile app developers from the best mobile app development company and discuss it further.
If you have an app idea and want to discuss it with our experts who can support you with the essentials as well as progressive stuff, Arka Softwares is here for you. We will help you with your worries like the cost to improve a mobile app, the features to contain, and the platform to pick.