Having a mobile application for your brand is very important in today's time as there is cut-throat competition on staying on the top.
Making your online presence is the need of the hour and expanding your sales across cities and countries can only be made with the help of mobile applications.
A mobile app development team should be able to develop an app that is engaging and provides all essential features to the users.
What is the first thing that comes to your mind when you talk about developing a mobile app? Well, most people are concerned about the pricing of the app and question the development team "How much will it cost them?"
One will never be able to determine the cost of the mobile app as long as they don't start working on the same.
You might get come across several websites that show different prices of developing an application, however, hiring the best app development team will guide you on the pricing of the app.
In this article, we are going to discuss the amount that is charged for app development cost. From an app's essential features to advanced features and the team required to develop the same, there are a lot of factors to consider while estimating the app development cost.
Introduction
There are several mobile app development company around the world that might claim to be the best amongst all, but you have to carefully choose the most appropriate and right kind of app developer for yourself.
Developing a mobile app is no cakewalk and only experts in this field can build an app that can be a hit on the app store.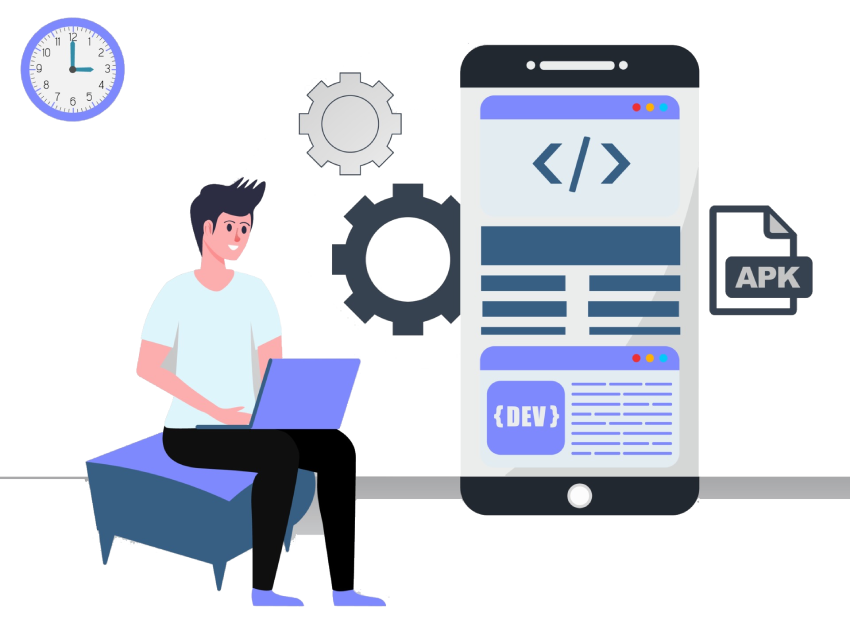 Since there are several apps that serve similar purposes, one has to be very sure of the app developers they are hiring.
Mobile apps are developed either for a single platform or multiple platforms and web. One that is app developed for iOS platform will have a separate costing than the one that is made for Android and Windows.
A cross-platform app would cost much more than any of the other applications.
Estimating app development cost might not always be accurate and additions and subtractions might go along with you during the development procedure.
However, one can always get a rough idea about how much they will have to spend on app development.
There is no question about the geographical location also playing a major role in deciding the price of any application. 
The next thing is the audience that the app developers want to target. All applications might have a different kind of audience and not everyone can use apps that are not of any interest to them. 
Only the audience that will show interest in the kind of products or services you offer should be targeted rather than the ones who have nothing to do with your app.

Market Size and Stats of Mobile Applications
The world of mobile apps is humongous and one can have no count of the apps that are developed every single day.
According to a report the mobile application global market size was valued at $106.27 billion in the year 2018 and it is expected to grow at a CAGR of 18.4 percent till 2026, reaching the value of $407.31 billion.
Take a look at the graphical representation of the growth of mobile applications: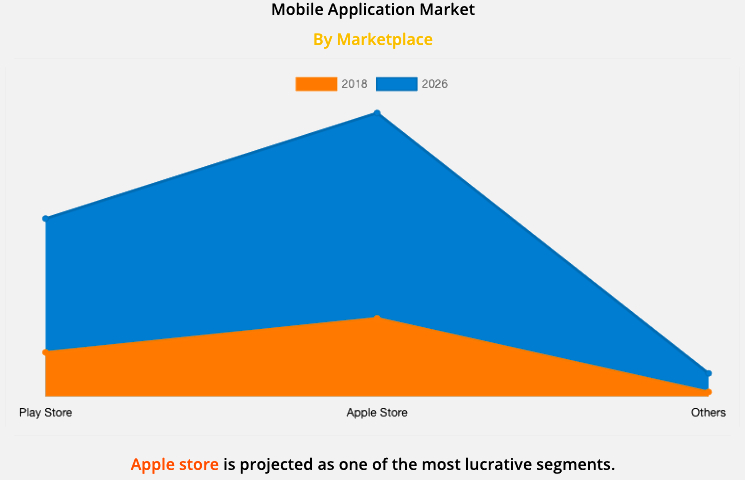 Worldwide Mobile App Revenues in 2014 to 2023
(in billion U.S. dollars)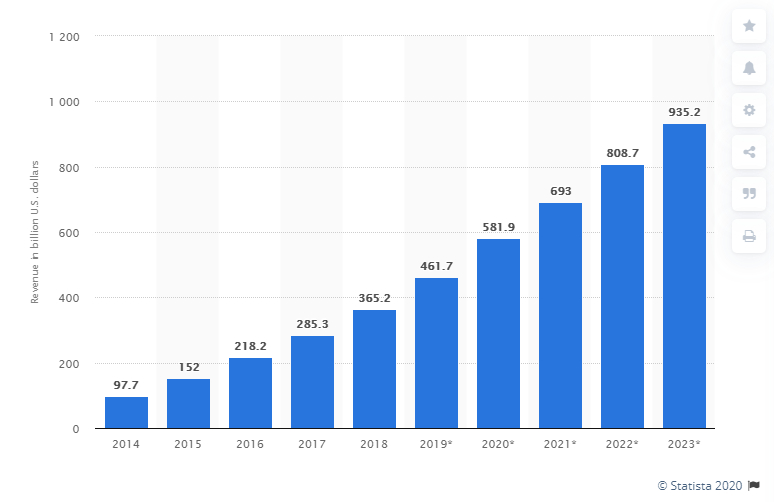 Now we will segregate the market for mobile apps for a better understanding.
By Marketplace:
Google play store

iOS store

Other marketplaces such as Windows, Microsoft, etc.
By App Category:
Education and learning

Health and fitness

Beauty

Gaming

Music and entertainment

Travel and hospitality

Retail and eCommerce

Utilities

News

Shopping

Navigation

Others
Types of Mobile Apps
Applications are generally classified into three types. We are going to take a detailed look at these individually.
1- Native Apps:
As the name suggests, these apps are native to a device, such as iOS, Android, Blackberry, Windows, etc. These are compatible only with the device they are launched for, and cannot perform functions on any of the other devices.
Purposeful only for the respective platform, this type has its advantages and disadvantages. Take a look: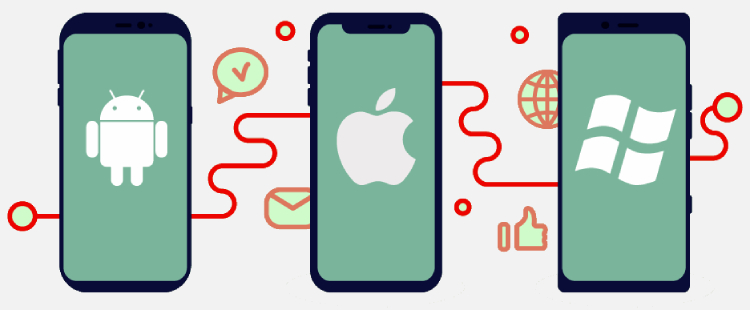 Advantages of a Native App:
The owner of the device can easily access the app as it is compatible with their phones.

The native users get a high-performing app that is rich in inexperience.

Delivering a wider range of APIs, there are higher chances of unlimited usage of these apps.

The audience targeted by the app owners is generally very large and wide.
Disadvantages of Native Apps:
Since a lot of maintenance goes into these apps as they are separate for each device, these can be costlier than the regular apps.

Limited reach as only those people can use it who have the devices compatible with it.

The app development cost of these apps like Magisto is high as compared to the other apps.
2- Hybrid Apps:
Hybrid apps refer to those apps that are developed using multi-platform technologies and languages such as HTML5, CSS, and JavaScript.
Take a look at the pros and cons of the same.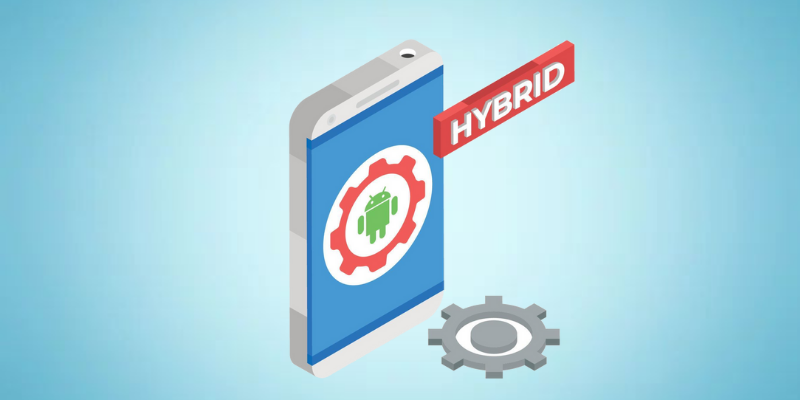 Advantages of Hybrid apps:
Since this is are cross-platform apps, the applications can be used on more than one device.

Developing these apps is not time-consuming.

The maintenance is cost-effective and future updates can be smoothly done for all platforms easily as the cross-platform function allows one to do it.

APIs that are user rigorously such as the gyroscope, geo-location, and accelerometer among others can be easily used on these apps.

There is no need for a browser in the case of hybrid apps.
Disadvantages of Hybrid apps:
Unlike native apps, these apps take a backseat when it comes to speed, optimization, and performance.

Since it is a cross-platform app, some features or the design of the application might vary on various devices. It will increase the cost.

These are lesser interactive than the native applications.
3- Web Apps:
The web applications are somewhat similar to the native apps which are basically software applications compatible with only some of the browsers.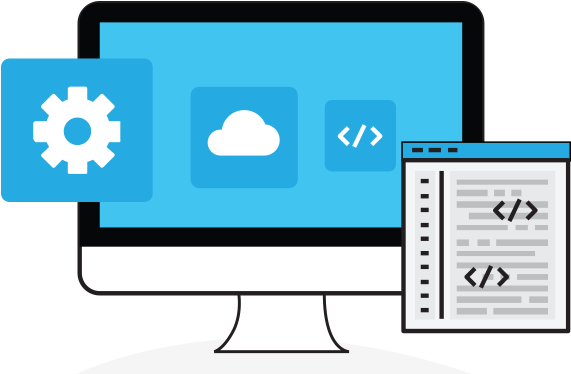 These are also built-in JavaScript, CSS, and HTML5. These applications can help the app owners to direct the users to their mobile application links and further assist them in downloading the app on their devices.
Take a look at the pros and cons of web apps.
Advantages of Web applications:
These apps do not require much memory space for the device as they save the device memory,

Furthermore, these can help one save a personal database of web apps on the server allowing the users to access the data on the app from any device.
Disadvantages of Web applications:
Hybrid apps allow access to several APIs, while in the case of web applications this is not possible making it a drawback.

The performance of the application can be hampered by the internet connectivity and the compatibility of the browser.

Categories of Mobile Applications
With the integration of web applications across industries, there have been several additions to the categories of apps.
It should important to mention that the iOS app store has 24 categories, whereas the Android play store offers apps under a total of 33 categories.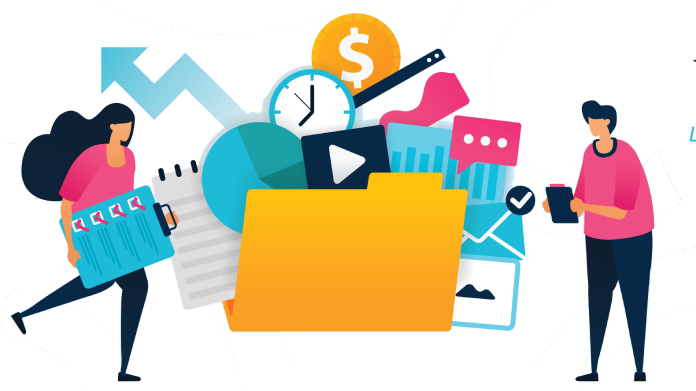 However, there are only 7 types of mobile apps that have been able to reach the users. Take a look:
1- Business apps:
This is one of the most important categories amongst others that offer functions including billion, selling, tracking, buying, and many more.
Several business apps have thronged the app stores. These apps basically aim to build more business for the companies bridging the gap between the buyers and sellers.
2- Gaming apps:
Second type of category that has been flourishing since the time apps started to make it to phones, the gaming apps do not need any introduction.
Who doesn't like to play a game or two on their phone in their free time? With the coming of age games, which offer stunning graphics and realistic features, games have taken the technology a notch higher.
More than 24 percent of the apps on the app store are gaming apps. However, the cost of developing gaming apps is usually higher.
3- Educational apps:
Modern-day parents want their children to be smart and take some extra classes through eLearning apps while at home.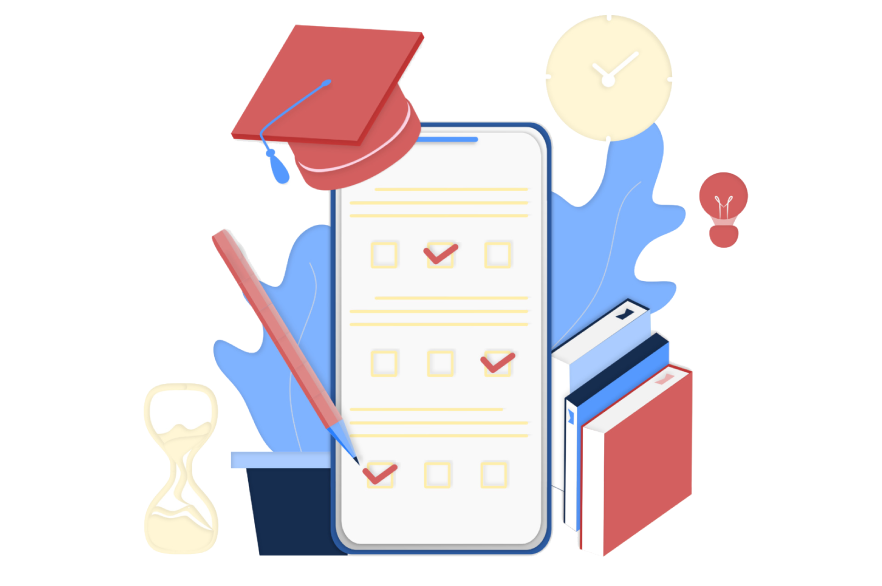 This reduces the time taken by them to commute to their tuition center and the child can study all on his own. The eLearning industry grows at a very rapid pace in this pandemic. 
4- Utility apps:
These are the on-demand apps, which have gained prominence these days. From booking a cab to a beauty services app, a plumber, carpenter, etc.
This app covers almost every service that a user is looking for. One does not have to make calls to book appointments or go out looking for a service when they can avail it at home with the help of these apps.
5- Lifestyle apps:
The personal lifestyle of the users is enhanced to a great extent under this category. The applications that fall under this category include the likes of shopping, virtual trial, fitness, beauty among others.
6- Entertainment apps:
Who doesn't want a break from the monotonous work and indulge in watching some videos or listening to songs on their phones? Entertainment apps that offer services like on-demand videos apps like Netflix, social media sites, chatting, posting photos, etc. have become a lifestyle nowadays.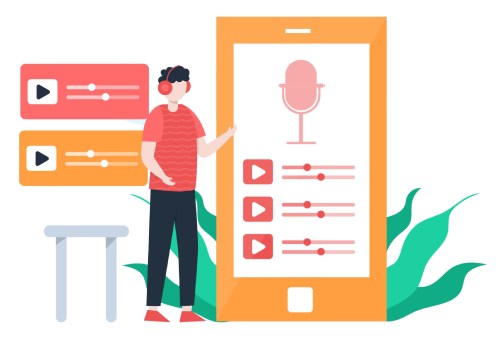 7- Travel apps:
The motive of these travel apps is to make travel easy and convenient for users. These are normally GPS integrated, helping the users locate a route and measuring the distance between two places.
Cost to Develop an App: Understanding the Basics
The price of an app may vary depending on a lot of factors. Research conducted by GoodFirms suggested that the average price of a simple mobile application ranged from $40,000 to $60,000.
However, in the case of a medium complex mobile app ranges between $61,000 to $69,000. Lastly, in the case of a complex, the price lies somewhere between $70,000 to $1,00,000.
Speaking the actual cost that the app owners incur on developing an app can range anywhere from nothing to heap loads of money.
We can split the kind of apps according to their cost into three categories including simple, moderate, and complex apps. Taking two kinds of rates per hour into account, mentioned table explains a rough estimate of the cost of a mobile app.
| | | | | |
| --- | --- | --- | --- | --- |
| Complexity | Notes | Time, h | Cost at $50 rate | Cost at $100 rate |
| Simple | No API integration, no back-end, standard UI components, simple features like email subscription, social login, calendar, etc. | 400 | 20,000 | 40,000 |
| Moderate | Custom UI features, payment features, API integration, headsets and tablets adaptation, back-end server. | 500-800 | 40,000 | 80,000 |
| Complex | Multi-language support, 3rd-party integrations, custom animations, complicated back-end, professional design, real-time features. | 800-1500 | 75,000 | 150,000 |
Important Factors to Consider Before Developing a Mobile App
App development process consists of several factors which further help in regulating the success of the app. Here are the factors which are also the roadmap to creating an app.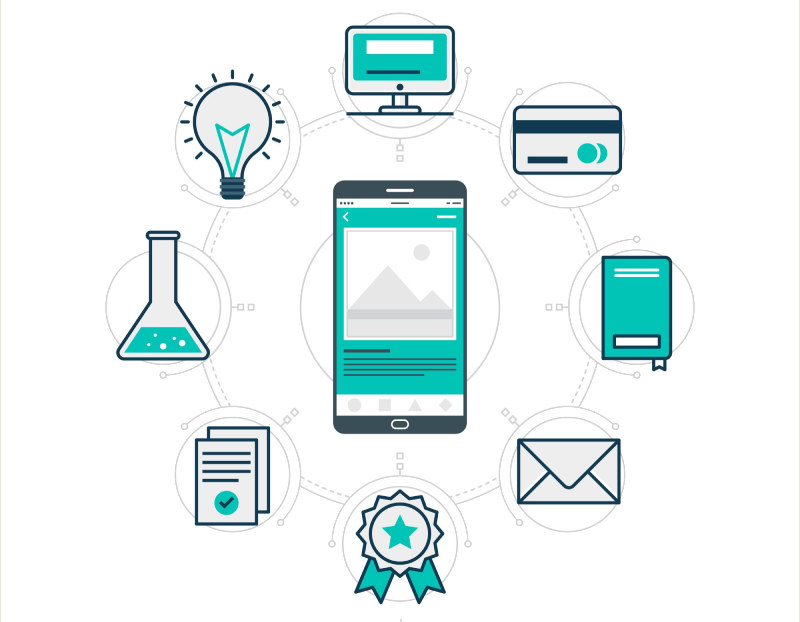 1- Idea:
The first and foremost thing about an application is developing an idea. You cannot start working on something unless you are not sure about the idea.
The entire process starts after thinking about the idea as the solution to a problem. As soon as the unique idea makes sense, one should start converting it into an app form.
The plan for developing the app should be attainable and realistic. One should also keep in mind that not all app ideas can be implemented when it comes to making an app.
2- Market data:
In the era of data and numbers, no one would want to invest their money into something without studying the analytics of the market and the new trends.
One should understand the needs of the users and carefully examine the feedback of the users or the audience they want to target. Another thing to take into consideration is the market trends.
You should know what kind of app will best work for your market and how would the users associate themselves with it.
3- Methodology:
This includes choosing a framework for your app. Since all apps work in different ways, they all follow different methods of development.
The choice of a method of development depends mostly on the APIs offered by a native platform chosen by you.
4- Budget:
It is always important to keep the development budget into consideration while developing an app, as you might not want to exceed it at any given point in time.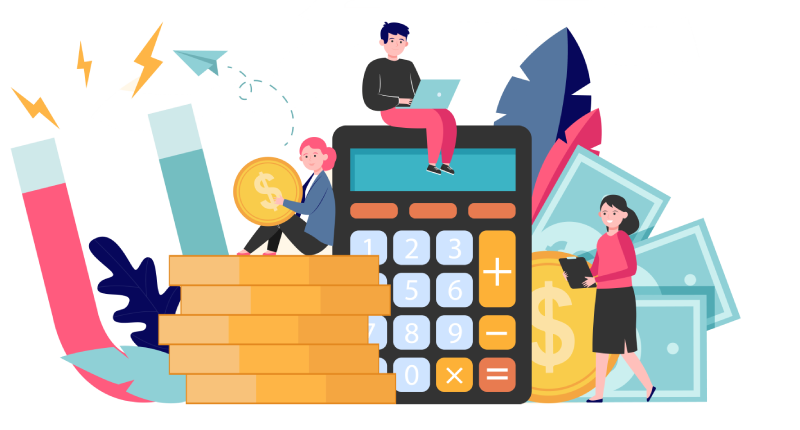 The budget can go beyond what you thought if you are starting to work on the project from scratch.
5- Resources:
Do you think you are well equipped with the tools, equipment, and manpower for developing an app like reface? Well, if you have all the resources in place, it is time for you to start working on the project and develop the app.
If you are hiring an agency to get app developers on board for you, then you can leave everything on them while you focus on other important aspects of your business.
6- Expertise:
This is the most crucial factor in app development. Do you think the in-house app developers have enough experience to develop an app you are looking forward to? Or will it be beneficial for you to hire app development team to work on your project and deliver the desired results?
It is suggested to hire a company to help you with the technical staff and leave all your worries to them as they would assist you with the best staff who have prerequisite experience in app development.
7- Software:
One has to decide about the platform they want to use for developing the app to get the software for the same in place. The operating system and software will vary in the case of an iOS, Android, and Windows app.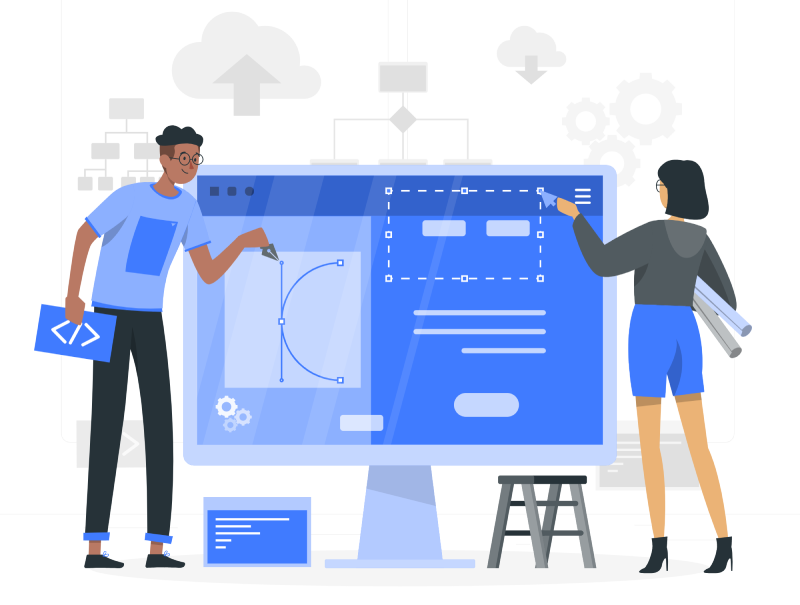 8- Innovation:
Technology can help take an app far when it comes to reaching and developing advanced features, therefore, it is advised to use the latest tools and technology.
9- Mobile App Marketing:
Solely launching your app is not just it. One has to invest time and money in marketing the app and making it reach the target audience and help it gain prominence among the users. In the market, there are lots of apps by which you can make money.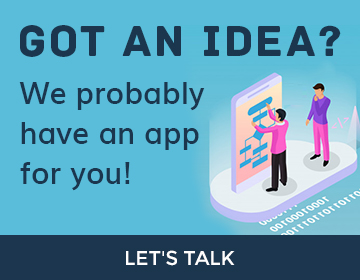 Business Models of Mobile Apps
There are several ways of monetizing an app. Let's look at each one in detail:
1- Advertising:
This is one of the topmost ways of generating revenue for any app. There are several ways of implementing advertisements in an app:
Display ads of the third party on your app.

Creating ad networks such as Twitter, LinkedIn, Facebook and Google.

Earning money through featured listings.

One can also add job listings on the app.
2- Freemium:
This is also one of the most important ways of earning money by giving out free subscriptions to users. However, the subscription-free to advanced features might ask for a certain amount to be inverted by the users.
3- Sponsors:
Apps partner with companies and brands to offer them sponsorship by giving their ads space on their apps in return of money.
So instead of displaying too many ads on their apps, these apps would just showcase the ad of one sponsor.
4- Paid apps:
Not all apps are free of cost on the app store or the play store. There are several apps that one can install only by purchasing it online.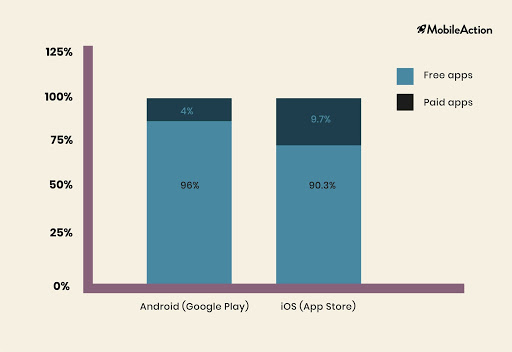 5- Video advertisements:
Banner ads are a traditional way of promoting a company or brand on an app. The new way of promotion is by ingesting video ads in the apps.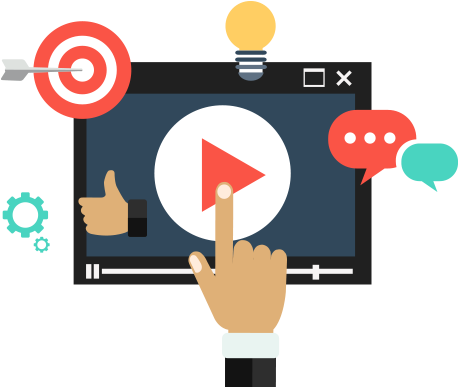 Benefits of Developing an App
1- Increases accessibility:
Businesses create a personal relationship with their customers and can notify them about the latest offering and discounts being run by them on their product development and services.
This helps the business earn loyal customers and a long-lasting association.
2- Customer engagement:
Effective communication between the business and the customers through the apps help in engaging the users and keeping them hooked to the app.
There is no dire need for marketing as the app bridges the gap between the company and its customers.
3- Providing value to the customers:
Unlike the old times when the customers used to be issued loyalty cards that could not be accessed by them, the new age loyalty program includes point systems or offers which can directly be seen on the app of company.
Users have full access to the loyalty programs and the offers they are offered under the same.
4- Building awareness:
One of the most effective and efficient ways to build awareness about your brand among the customers and users, mobile apps have always taken businesses a notch higher.
You can promote your app on any platform and reach the target audience by your online presence.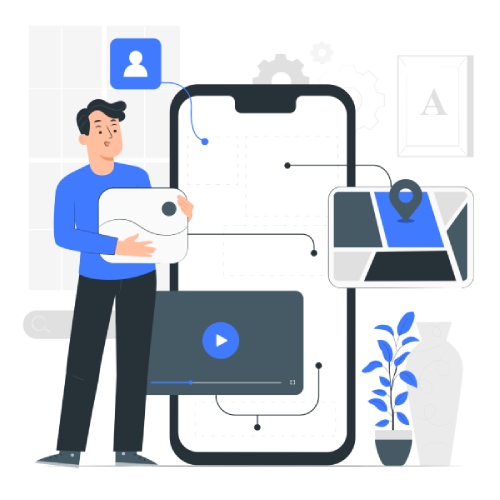 Seeing your app pop up on social media sites can be intriguing to the users who might want to click open and see if they find anything of their interest.
5- Retail experience:
With everything is part of digital transformation and going online, apps have now completely transformed the retail experience for customers.
Retails can get an idea of what the customer expects out of them and be ahead of them in providing them with what they seek.
6- Beating the competition:
More cost to develop an app acts as a ladder to success for the business as an effective app can help a brand stand out from the competition and outshine its competitors.
Since several small businesses have still not made it to the app store, it is the right time for them to begin developing one to create an impact on their customers and get in direct touch with them.

Mobile App Development Cost of some Major Apps
Instagram: $ 500,000
Tinder: $ 485,000
Postmates: $ 750,000
Snapchat: $ 485,000
Uber: $ 200,000
Ryanair: $ 436,800
Facebook: $ 500,000
WhatsApp: $ 250,000
Estimating the cost of app development
Several factors decide the price of an application which one has to consider right from the beginning. These factors include the likes of:
Geographical location

App development team

Time taken to develop the app

Features included in the app

Number of people hired for the app development process

Customization

Visual designs

Maintenance of the app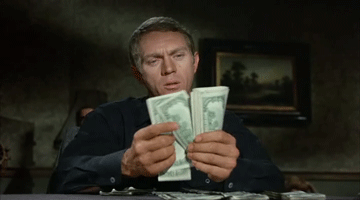 We at Arka Softwares offer a plethora of services at the most reasonable price to our clients for app development.
Our team of experts is readily available to help the app owners at any time of the day and we take utmost care to provide maintenance services even after the app is developed and launched.
Our team includes experts who have been working in the field for over 11 years.
Read Also: – Mobile App Development Benefits for Popular Industries
Here's Why you should choose us for Developing your Next App:
1- The initial contact with us will be non-chargeable where you can discuss the idea and take inputs from our experts at the same time.
2- After approving all the features and functions you want to integrate into the app, we finalize a deal with the clients and sign a contract.
3- Then our technical staff's role comes into play when they start by analyzing the business and the tech requirements for the same.
They list down all specifications and start by creating wireframes. Changes are made after holding a meeting with the client and we reach the estimated amount that will be charged for developing the app like camera app, e-commerce app, etc. After the deal is signed our staff starts working on the mobile app development.
4- The development phase includes the following:
UX/UI design

Development

Testing 

App development
5- The last phase is the release of the app which we assure you will be timely.
FAQ about  

App Development Cost
1- How much does it cost to build an app?

Several factors contribute to estimating the cost of mobile app development. These include the likes of design, development team, location, time taken, maintenance, etc. Here is an approximate amount that is charged for building an app:
The average price of a simple mobile application ranged from $ 40,000 to $ 60,000. However, in the case of a medium complex mobile app ranges between $ 61,000 to 69,000. Lastly, in the case of a complex, the price lies somewhere between $ 70,000 to $ 1,00,000.

2- What is the time taken to develop an app?

The time taken into developing an app entirely depends on the complexities of the same. If an app is integrated with basic features, it will take less time to develop as compared to the one that has complex and advanced features and design.

3- What is the maintenance cost of an app?

It can be anywhere between 15 percent to 20 percent of the initial cost spent on the app.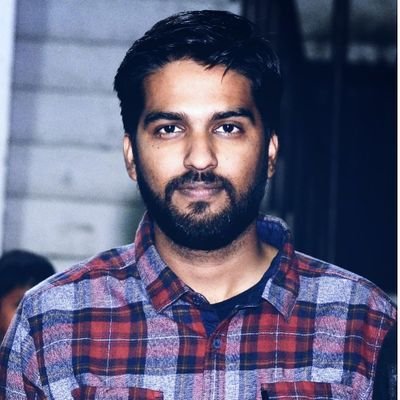 Satyam Chaturvedi is a Digital Marketing Strategist at Arka Softwares, a leading mobile app development company dealing in modern and futuristic web and mobile app solutions. He loves to spend his time in studying the market trends and helping startups and enterprises in achieving their business goals.