Having a mobile app for your brand is very important in today's time but the first thing that comes to your mind when you talk about developing a mobile app that most people are concerned about is the mobile app development cost.
One will never be able to determine the cost of the mobile app as long as they don't start working on the same.
You might get come across several websites that show different prices for developing an application, however, hiring the best app development team will guide you on the pricing of the app.
In this article, we are going to discuss the amount that is charged for app development costs and the team required to develop the same, there are a lot of factors to consider while estimating the development cost.
There are several mobile app development companies around the world that might claim to be the best among all, but you have to carefully choose the most appropriate and right kind of app developer for yourself.
Developing a mobile app is no cakewalk and only experts in this field can build an app that can be a hit on the app store. Since there are several apps that serve similar purposes, since there are several apps that serve similar purposes, one has to be very sure of the app developers they are hiring.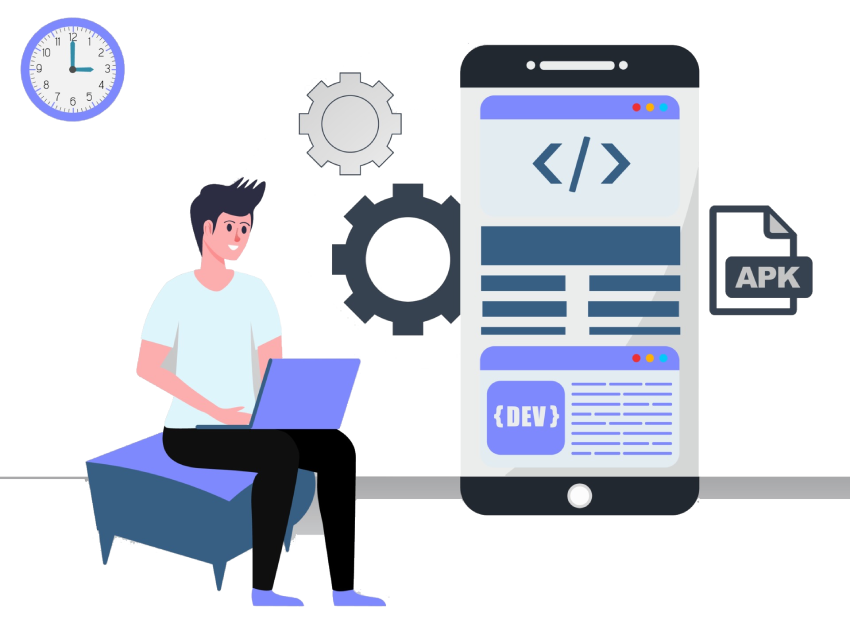 Mobile apps are developed either for a single platform or multiple platforms and the web. One that is an app developed for the iOS platform will have a separate cost from the one that is made for Android. A cross-platform app would cost much more than any of the other applications.
Estimating app development costs might not always be accurate and additions and subtractions might go along with you during the development procedure.
However, one can always get a rough idea about how much they will have to spend on app development.
There is no question about the geographical location also playing a major role in deciding the price of any application.
Mobile apps are becoming extremely important for businesses of all kinds, regardless of their size. No wonder the mobile app market is booming with more than 6.3 billion smartphone users throughout the world.
With no indications of slowing down in the near future, app and smartphone use continue to rise at a steady pace. In 2023, consumers are projected to spend at least $34 billion on mobile applications.
Statistically, an average American looks at their phone 262 times every day. That's about once every 5.5 minutes!
Before starting a project, it's a normal practice to enquire about the cost of an app's development by asking questions about how much does mobile app development cost?
The answer to this question will give you a general idea of how much money you'll need to have your application launched.
However, there's no way to estimate the whole price of an application. We'll go into more detail about the various factors that go into determining the price of mobile app development in this blog post.
How Much Does It Cost to Create an App: Referring to Global Averages
To provide a general estimate of how much it costs to design an app, a basic app will cost around $40,000.
Apps with a medium level of complexity with an average communication interface design cost anywhere between $70,000 and $100,000 depending on the length of the application and the technology used.
Complex applications with advanced integrations and response mechanisms typically cost more than $200,000 to develop.
However, if you inquire with developers of various nations, you will receive different responses.
That's because of the huge currency gaps and price differences between software companies based in different locations.
North America is widely regarded as the costliest location. Hourly rates for developers range between $60 and $150.

The hourly pricing for a South American app development service is $40 to $55.

Developers in the United Kingdom typically charge $70 per hour.

Hourly prices for developers in Central Europe range from $40 to $60.

In India, app developers are happy to make $20 an hour, whereas in Indonesia, the maximum hourly rate for an app developer is $50 per hour.
We can split the kind of apps according to their cost into three categories including simple, moderate, and complex apps. Taking two kinds of rates per hour into account, mentioned table explains a rough estimate of the cost of a mobile app.
| Type of App | Development Time | Cost |
| --- | --- | --- |
| Simple | 2-4 Months | $40K-$60K |
| Moderate | 4-8 Months | $60K-$90K |
| Complex | 8+ Months | $91K+ |
How Long Does It Take to Create a Mobile App?
A basic application with simple features requires between 500 and 800 hours of development time and around 3-6 months to complete.

Developing a medium-complexity app takes anything from 800 to 1200 hours and as much as 5-9 months.

Developing a sophisticated, time-consuming app typically requires more than 1200 hours and can take up to 8 months.
| Region | iOS ($/hour) | Android ($/hour) |
| --- | --- | --- |
| North America | 140 | 140 |
| Australia | 90 |  90 |
| UK | 70 | 70 |
| South America | 40 | 40 |
| Central Europe | 35 | 35 |
| India | 20 | 20 |
| Indonesia | 35 | 35 |
The next thing is the audience that the app developers want to target. All applications might have a different kind of audience and not everyone can use apps that are not of any interest to them. 
Only the audience that will show interest in the kind of products or services you offer should be targeted rather than the ones who have nothing to do with your app.
Cost Estimate & Time to Build Basic Features of a Mobile App:
Mobile Application Types
A certain type of mobile application has a whole different set of features and functionalities than any other type.
If you want to create an e-commerce application, a social networking application, or a health monitoring program, you'll need a diverse set of skills for each.
Thus, the development costs for each of the aforementioned mobile applications would differ.
If you're seeking for a low-cost alternative, a simple application with a few essential functions may suffice. Adding sophisticated technologies, such as IoT, AR/VR, and third-party connectivity will significantly increase the price.
Features and Complexity of Mobile Apps
The greater the number of features and complexity of an app, the greater its development cost.
Some applications with modest characteristics are regarded as fundamental, but those with more complex features need a substantial time and financial commitment to execute.
The following functionalities may be incorporated during application development:
Basic UI Element
App users seek a flawless user interface and user experience. Apps with aesthetically pleasing UI attract app users.
Well-designed apps have the ability to attract a larger audience. The user interface of an application mainly relies on a clickable prototype.
Social Media Registration and Authentication
This feature of the app allows users to register and login in order to use the mobile application. It is also feasible to register through phone or email, despite the rising popularity of social media registration.
This function makes it simpler for app users to navigate the application. Besides that, it creates and maintains a user profile and saves public data in it.
Filter-Based Search
When doing a search on an application, we usually employ a number of filters to refine the results. In order to do this, a search filtering algorithm must be built.
This algorithm design requires additional time, which raises the cost of development.
Automated Data Input
In today's fast-paced society, people are avoiding programs that need manual data entry. Therefore, to make it easy for app users to enter data, you must simplify the data entry option in your app.
This may incur costs, but it will encourage users to use the app more frequently.
File Uploads
Every application must allow users to submit their data, whether it is a photo, a movie, or a video replay. 20 to 30 hours are required to design and execute such a feature in an app.
Additionally, keep in mind that the duration of a project impacts app development expenses.
Add-on UI Elements
Utilizing bespoke UI components inside an application allows for a distinct user experience and effective navigation.
However, this may increase the cost of app development and require more work to ensure that the design is accessible to all users.
Implementation of CRM
CRM solutions may be connected to the app so that salespeople can enter sales and customer information faster, generate pipeline reports and KPIs more rapidly, and spend more time connecting with potential clients. It may cost you money initially, but it will save you money in the long term.
An Administrator's Dashboard
To monitor your app's users, data, and analytics, you will want an admin panel. Existing admin panel templates may be modified to meet your individual needs but picking the right one may involve some work.
Consequently, it is better to develop a bespoke admin panel to match the needs of your business.
Interoperability Between Multiple Third-Party APIs
Utilizing third-party APIs makes it feasible to add new features to your application without having to develop it from scratch. Integration may take a few hours, but it is well worth the time.
Advanced Reporting & Analytics
There are several analytics tools available that give information on how users engage with an app, enhancement opportunities, demographics, and more.
Regarding the use of analytics, the number of events that must be monitored varies substantially.
Utilization of GPS Maps
Using GPS, magnetometer, or accelerometer data, virtual components may be shown on physical items. In addition, users may obtain information on specific objects in the specified city.
Consequently, consumer engagement increases, leading to an increase in sales. The incorporation of GPS is expensive, but it will increase the number of mobile app users.
Features
Details

Approx. Time Needed

Approx. Cost (At $20/h)
Login-Logout

Social Login

Email – Sign in

Reset Password

Sign Out

25-40 hours

500-800

Upload Files

Upload Image

Upload your videos

Photo view

15 – 20 hours

300-400

Complete your Profile

Set region

Add information

Add photo

20 – 25 hours

400-500

Edit Profile

Edit profile

Change Password

Change e-mail

Add or Remove cards

45 – 60 hours

900-1200

Search Functionality

15 – 20 hours

300-400

Messaging

Retrieve Conversation details

Online/offline status

Typing status

Read/sent status

Send media files & documents

150 – 170 hours

3000-3400

Push Notifications

Users can receive push notifications

25 – 30 hours

500-600

Admin Panel

Check Total users

Edit user

Delete/block user

New user

60 – 90 hours

1200-1800

Admin Panel: Manage Payments

Check Payments

Refund Payment

30 – 50 hours

600-1000

Admin Panel: Manage Notifications

Custom push notifications

10 – 15 hours

200-300
Estimate Cost to Develop Advanced Features of a Mobile App
Design and UX/UI Complexity
The look and feel of a mobile app are just as vital as the functionality it provides. Designing an app requires a comprehensive examination of the target market and niche.
This study indicates the amount of complexity associated with app development. As a consequence, app development expenses may be calculated. The more the complexity of a program, the bigger its development expenses.
Custom Icons and Illustrations
Icons and graphics can assist you in standing out in the App Store and influencing download decisions. The customized symbols complement your brand's aesthetic and become an intrinsic part of its identity.
Personalized symbols are effective communication tools that extend the identity of your firm. Creating an icon or piece of artwork may cost between $500 and $2,000 per element.
Brand Design
The logo design expresses the visual identity of your brand. There is only one opportunity to create a favorable impression on clients. It is the public character you intend to present.
In actuality, it is your company's brand soul. Therefore, it must express your quality, values, and objectives.
Conceptualizing App Prototypes
You will need wireframes, layouts, and designs, as well as a platform and a backend, to construct a functional prototype.
Prototyping is crucial to an app's budget since design modifications may be done in minutes as opposed to days or weeks.
The creation of a prototype might take anywhere from a few days to many weeks. Due to the time required to develop an app with all of its essential features, this has an effect on the price.
Unambiguous Navigation
An app's navigation should be flawless, as if an invisible hand were guiding the user through the whole path.
Even if your application contains incredible information, it is a waste of effort and money if no one can find it. You will need at least 10 hours of effort to add this functionality to your app.
Simple Touch Targets for Fingers
Touch targets are the portions of a website with which visitors interact using touchscreen devices. Multiple search engines rank websites based on how effectively they are optimized for mobile touch targets.
Consequently, it is critical that your app's parts be appropriately spaced away and large enough to make your website user-friendly and accessible on mobile.
For the purpose of user happiness, it may be worthwhile to incur higher development expenditures.
Increase Productivity by Eliminating the Need for Typing
Tiny smartphone screens make typing on them a frustrating experience. Additionally, it is known to be error prone.
Keep forms concise, apply input masks, provide autocomplete, dynamically validate field values, and alter the keyboard based on the sort of request presented.
Adding this functionality to the product may increase the cost of development, but it would improve the user experience.
| Advanced Features | Approx Time Required | Approx Cost (At $20/h) |
| --- | --- | --- |
| Map | 80 – 120 hours | 1,600-2,400 |
| Payments | 50 – 80 hours | 1,000-1,600 |
| Streaming | 100 – 150 hours | 2,000-3,000 |
| Calls | 250 – 350 hours | 5,000-7,000 |
Market Size and Stats of Mobile Applications
The world of mobile apps is humongous, and one can have no count of the apps that are developed every single day. The total no. of apps available for download in the App store is over 7 million.
Here are some stats to check regarding mobile apps, based on the different sources:
According to a report the mobile app global market size was valued at $106.27 billion in the year 2018 and it is expected to grow at a CAGR of 18.4 percent till 2026, reaching the value of $407.31 billion.
Take a look at the graphical representation of the growth of mobile applications:
Worldwide Mobile App Revenues in 2014 to 2023
(In billion U.S. dollars)
Now we will segregate the market for mobile apps for a better understanding.
By Marketplace:
Google play store

iOS store

Other marketplaces such as Windows, Microsoft, etc.
By App Category:
Education and learning

Health and fitness

Beauty

Gaming

Music and entertainment

Travel and hospitality

Retail and eCommerce

Utilities

News

Shopping

Navigation

Others
Categories of Mobile Applications
With the integration of web applications across industries, there have been several additions to the categories of apps.
It should be important to mention that the iOS app store has 24 categories, whereas the Android play store offers apps under a total of 33 categories.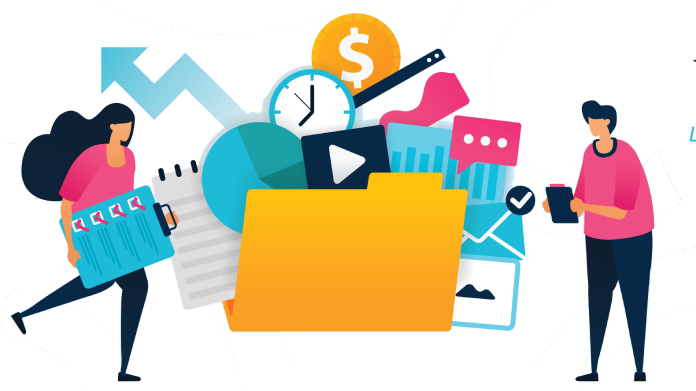 However, there are only 7 types of mobile apps that have been able to reach the users. Take a look:
1- Business apps:
This is one of the most important categories amongst others that offer functions including billion, selling, tracking, buying, and many more.
Several business apps have thronged the app stores. These apps basically aim to build more business for the companies bridging the gap between the buyers and sellers.
2- Gaming apps:
The second type of category that has been flourishing since the time apps started to make it to phones, the gaming apps do not need any introduction.
Who doesn't like to play a game or two on their phone in their free time? With the coming-of-age games, which offer stunning graphics and realistic features, games have taken the technology a notch higher.
More than 24 percent of the apps on the app store are gaming apps. However, the cost of developing gaming apps is usually higher.
3- Educational apps:
Modern-day parents want their children to be smart and take some extra classes through eLearning apps while at home.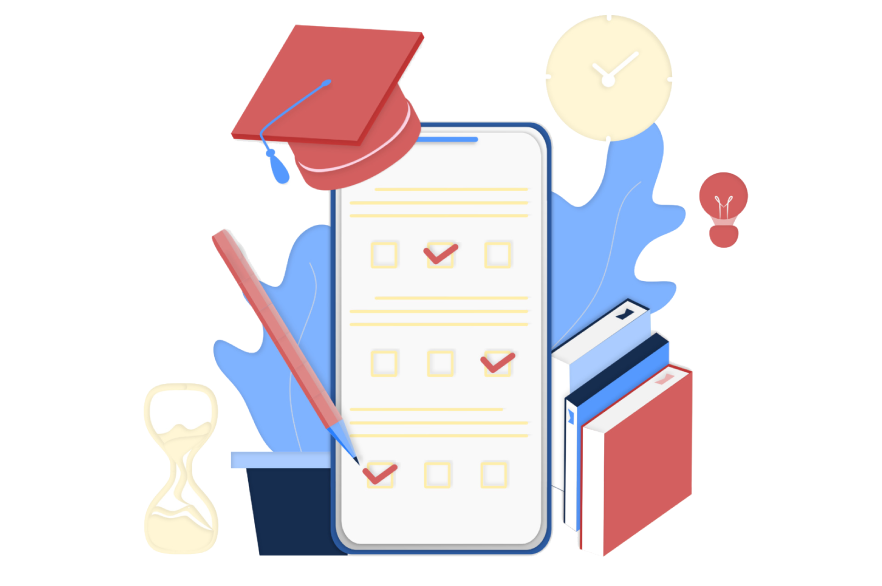 This reduces the time taken by them to commute to their tuition center and the child can study all on his own. The eLearning industry grows at a very rapid pace in this pandemic. 
4- Utility apps:
These are the on-demand apps, which have gained prominence these days. From booking a cab to a beauty services app, a plumber, carpenter, etc.
This app covers almost every service that a user is looking for. One does not have to make calls to book appointments or go out looking for a service when they can avail it at home with the help of these apps.
5- Lifestyle apps:
The personal lifestyle of the users is enhanced to a great extent under this category. The applications that fall under this category include the likes of shopping, virtual trial, fitness, beauty among others.
6- Entertainment apps:
Who doesn't want a break from the monotonous work and indulge in watching some videos or listening to songs on their phones?
Entertainment apps that offer services like on-demand videos apps like Netflix, social media sites, chatting, posting photos, etc. have become a lifestyle nowadays.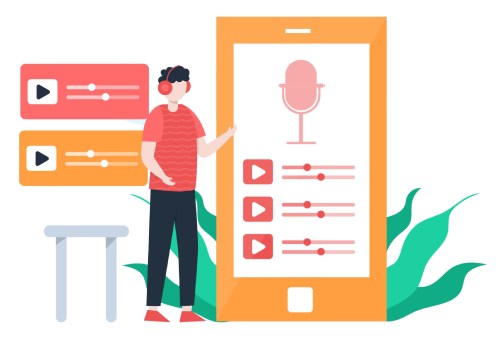 7- Travel apps:
The motive of these travel apps is to make travel easy and convenient for users. These are normally GPS integrated, helping the users locate a route and measuring the distance between two places.
Important Factors to Consider Before Developing a Mobile App
The app development process consists of several factors which further help in regulating the success of the app. Here are the factors which are also the roadmap to creating an app.
1- Idea:
The first and foremost thing about an application is developing an idea. You cannot start working on something unless you are not sure about the idea.
The entire process starts after thinking about the idea as the solution to a problem. As soon as the unique idea makes sense, one should start converting it into an app form.
The plan for developing the app should be attainable and realistic. One should also keep in mind that not all app ideas can be implemented when it comes to making an app.
2- Market data:
In the era of data and numbers, no one would want to invest their money into something without studying the analytics of the market and the new trends.
One should understand the needs of the users and carefully examine the feedback of the users or the audience they want to target. Another thing to take into consideration is the market trends.
You should know what kind of app will best work for your market and how would the users associate themselves with it.
3- Methodology:
This includes choosing a framework for your app. Since all apps work in different ways, they all follow different methods of development.
The choice of a method of development depends mostly on the APIs offered by a native platform chosen by you.
4- Budget:
It is always important to keep the development budget into consideration while developing an app, as you might not want to exceed it at any given point in time.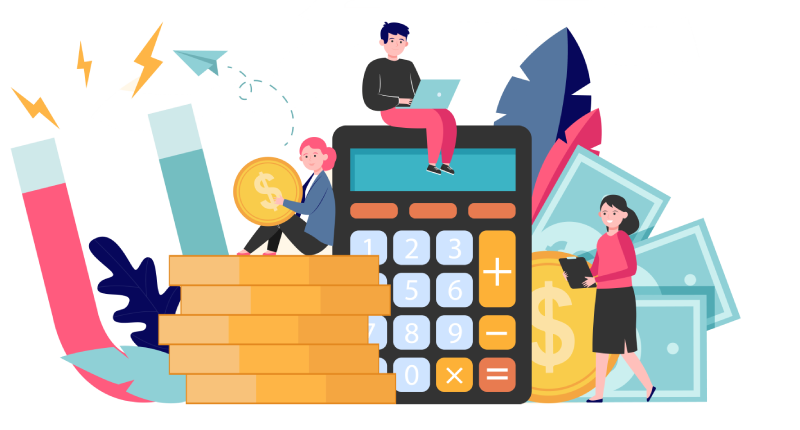 The budget can go beyond what you thought if you are starting to work on the project from scratch.
5- Resources:
Do you think you are well equipped with the tools, equipment, and manpower for developing an app like reface? Well, if you have all the resources in place, it is time for you to start working on the project and develop the app.
If you are hiring an agency to get dedicated developers on board for you, then you can leave everything to them while you focus on other important aspects of your business.
6- Expertise:
This is the most crucial factor in app development. Do you think the in-house app developers have enough experience to develop an app you are looking forward to? Or will it be beneficial for you to hire an app development team to work on your project and deliver the desired results?
It is suggested to hire a company to help you with the technical staff and leave all your worries to them as they would assist you with the best staff who have prerequisite experience in app development.
7- Software:
One has to decide about the platform they want to use for developing the app to get the software for the same in place. The operating system and software will vary in the case of an iOS, Android, and Windows app.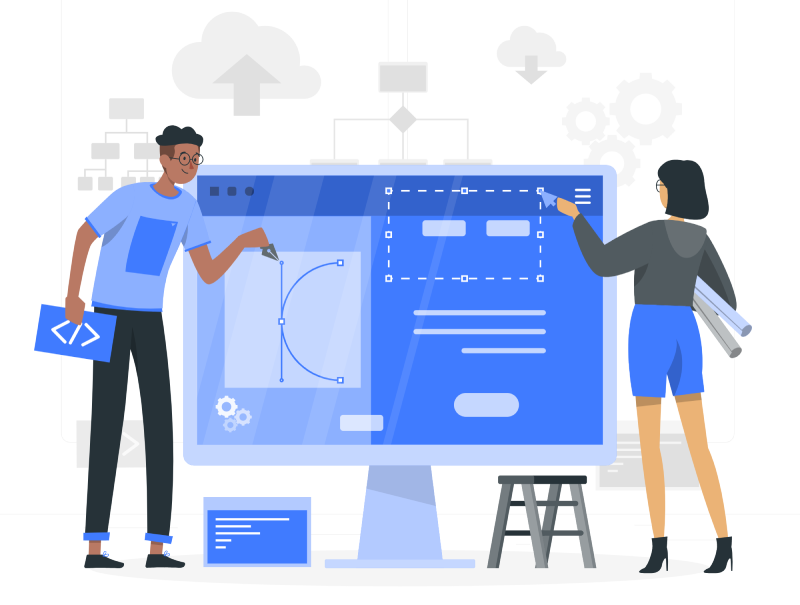 8- Innovation:
Technology can help take an app far when it comes to reaching and developing advanced features, therefore, it is advised to use the latest tools and technology.
9- Mobile App Marketing:
Solely launching your app is not just it. One has to invest time and money in marketing the app and making it reach the target audience and help it gain prominence among the users. In the market, there are lots of apps by which you can make money.
Outsourcing or Local Development: What to Choose?
When considering the development of a mobile application, the average cost of app development is not the only factor to consider.
If you don't have a team, you're undoubtedly considering hiring someone to create an app. Therefore, the decision must be made between outsourcing and in-house development.
The only benefit of in-house development is the development team's ability to communicate more quickly and easily due to their close physical proximity.
However, instead of waiting months to hire the ideal professionals, you can start the development by outsourcing in just a few weeks. 
Outsourcing your app development isn't complex as it appears to be. It may be difficult to communicate with your international team, but through communication, you can handle the time zone differences easily.
Cost of Maintaining an App
One of the things to keep in mind is the expense of app maintenance. App maintenance costs are often revolving around 15-20% of the total app development cost.
Typical app maintenance expenditures include bug fixes, new features, preparing for new operating systems, and so on.
It's essential to have an app maintenance service even if you don't plan on expanding the application or adding new features. As the complexity of your application increases, so will these expenses.
Development Cost of Famous Startups
Tinder
One of the most widely used dating apps is Tinder. As of 2012, when the company first went public, it had raised $485,000.
Tinder's features are easy to understand for users. Swiping right or left indicates whether you like or dislike someone.
It can cost up to $70,000 and take up to 1,000 hours to develop such an application.
Ikea
The Augmented Reality-based Ikea app was created to promote the company's brand. Most of the images in their catalogs depict 3D representations of the furniture.
These applications have a higher price tag, but they provide a wide range of extra features and integrations, as well as extra safety measures. It can cost up to $45,000 and take up to 1,000 hours to develop such an application.
Uber
A successful ride-hailing service like Uber serves as a good illustration. In reality, an app like Uber includes three components: a passenger app, a driver app, and a backend web app.  
It can cost $50,000 and take up to 1,200 hours to develop such an application.
TikTok
Video-sharing app TikTok is widely used on social media. The more features and functions an app like TikTok has, the more expensive it will be to build and maintain.
Such an application may cost as much as $70,000 and take as many as 1,300 hours to develop.
Airbnb
A successful example of a marketplace app is Airbnb. A marketplace is often the combination of an on-demand application and an eCommerce store.
As a result, the price and timeframe of creating such mobile application is increased. It can cost as much as $75,000 and take as many as 1,000 hours to develop such an application.
Estimating the Cost of App Development
Several factors decide the price of an application which one has to consider right from the beginning.
These factors include the likes of:
Geographical location

App development team

Time taken to develop the app

Features included in the app

No. of people hired for app development process

Customization

Visual designs

Maintenance of the app
| Type | Simple App | Medium App | Complex App |
| --- | --- | --- | --- |
| Development Time | 4 months | 6 months | 10 months |
| Developers | $25,200 | $40,100 | $50,000 |
| UI/UX Designer | $2,400 | $5,300 | $8,000 |
| Project Manager | $3,550 | $8,400 | $9,700 |
| Business Analyst | $2,150 | $3,100 | $5,600 |
| QA Specialist | $5,500 | $11,000 | $12,000 |
| Solution Architect | $1,550 | $3,100 | $5,600 |
| DevOps | $1,250 | $2,200 | $4,600 |
| Total | $41,600 | $73,200 | $95,500 |
Team Structure for Mobile App Developers
Costs associated with creating an app development team are inexorably tied to the total budget of the project. It is feasible to collaborate with a freelancer, although at a considerable expense.
It is possible to outsource your job, but you will need to conduct thorough research and it will be quite expensive.
Working with a professional application development team on the other hand, provides various benefits for your company's bottom line.
Roles and Responsibilities of the Mobile App Development Team
Business Analyst
He assists businesses in enhancing their products, services, processes, and software through data analysis.
He applies data analysis to assess procedures and needs and deliver data-driven information to CEOs, boards, and other important stakeholders, making him more than simply an IT bridge-builder.
UX/UI Designer
User experience (UX) refers to the functionality of an app's features and the user's interaction with it. The user interface, or UI, is concerned with the application's layout and aesthetics.
A UX designer must be able to analyze and implement data and research. In order to develop an appealing user interface, it is essential to have a firm grasp of composition and visual design, as well as a knack for typography, colors, and branding.
iOS/Android Developer
App developers design APIs that enable the functioning of mobile devices while being knowledgeable of app development principles, terminology, and best practices.
A team of well-trained app developers may also assist with the conception, testing, release, and maintenance of an application.
Quality Analyst
A QA contributes to the project's planning, design, and execution. It involves both simple and complex responsibilities.
He collaborates with the development team of the firm to validate test cases in light of the system's specifications.
Standardization and quality are the major objectives of a QA. This ensures that the final product is bug- and error-free.
Back-End Developer
He is responsible for the server-side logic and front-end development integration of the web project.
Developers of front-end applications employ Web services and APIs created by back-end developers.
Project Manager
A project manager is accountable for numerous aspects of a project, including risk, timing, scope, finance, resources, and quality.
He concentrates on initiatives with a defined objective, a fixed timeline, and a predetermined budget.
Solution Architect
He evaluates the business needs of a company and examines how IT, such as software, infrastructure, and hardware, might meet those needs.
In addition, he acts as a conduit between business operations and IT, ensuring that the company develops and implements effective technical solutions.
We at Arka Softwares offer a plethora of services at the most reasonable price to our clients for app development.
Our team of experts is readily available to help the app owners at any time of the day and we take utmost care to provide maintenance services even after the app is developed and launched.
Our team includes experts who have been working in the field for over 11+ years.
The Reputation Of Development Partners
The reputation of the organization you collaborate with also impacts the price of app development.
If your development partner is an industry leader, they will charge you 10 times more than a small or medium-sized company.
When designing a simple app on a limited budget, it is vital to hire a small-to-medium app development firm to keep costs down.
Hardware and Connectivity Requirements
APIs from mobile platforms enable your software to connect and communicate with other devices using Bluetooth, USB, and other protocols. The higher the app's connectivity and hardware requirements, the more the app development costs.
Infrastructural and Administrative Support
The phrase "backend system" refers to any structure or arrangement that operates and supports the back-office services of a business.
If you need data, you'll need a system to store and process it. Applications' infrastructure might contain a variety of things, such as storage devices, servers, monitoring software, and network connectivity.
Software Development Kits (SDKs) for Mobile Apps
SDKs are created with lines of code and can be downloaded as a software package including all the tools required to develop an application for a certain platform.
A mobile SDK is the best approach to construct an app for Android and iOS. A mobile application cannot be developed without the SDK and accompanying tools.
You must have them regardless of the cost, and they will add to your development expenses.
Cost of Cloud Server Hosting
By creating a bespoke architecture and putting it on a cloud server, it is possible to obtain backend flexibility. It will provide several options for app customization.
If you own a cloud server, you may also move your infrastructure to a different cloud server.
A simple server with 25GB SSD, 1GB RAM storage, and 1 CPU core may cost as little as $5 per month. The price varies based on the desired bandwidth, space, server memory, and CPU cores.
Subscriptions to APIs by Third Parties
By integrating third-party API services, the time required to create an app can be decreased.
Even if you write your own code, you can locate a solution that has already been created.
The cost of API integration is dependent on the time required to construct the application, which also affects the cost of mobile application development.
Location-wise Cost Estimate of Development Team
| Title of Employee | United States | Latin America | Eastern Europe | Asia |
| --- | --- | --- | --- | --- |
| Business Analyst | $150 – $200 | $40 – $50 | $40 – $60 | $20 – $40 |
| Project Architect | $200 – $300 | $60 – $80 | $50 – $70 | $25 – $45 |
| Project Manager | $130 – $230 | $50 – $70 | $40 – $70 | $35 – $45 |
| Jr. Developer | $100 – $120 | $35 – $45 | $25 – $40 | $15 – $25 |
| Mid-Level Developer | $130 – $140 | $30 – $50 | $35 – $55 | $25 – $35 |
| Sr. Developer | $155 – $165 | $50 – $60 | $50 – $70 | $30 – $40 |
| Lead Developer | $175 – $185 | $60 – $70 | $45 – $60 | $30 – $45 |
| Junior QA | $75 – $85 | $30 – $40 | $25 – $40 | $15 – $25 |
| Mid-Level QA | $100 – $110 | $35 – $45 | $30 – $50 | $20 – $30 |
| Lead QA | $145 – $170 | $40 – $50 | $40 – $65 | $25 – $35 |
| Graphic Designer | $80 – $160 | $40 – $50 | $30 – $55 | $20 – $40 |
Why choose Arka Softwares for Developing your Next App?
1- The initial contact with us will be non-chargeable where you can discuss the idea and take inputs from our experts at the same time.
2- After approving all the features and functions you want to integrate into the app, we finalize a deal with the clients and sign a contract.
3- Then our technical staff's role comes into play when they start by analyzing the business and the tech requirements for the same.
They list down all specifications and start by creating wireframes. Changes are made after holding a meeting with the client and we reach the estimated amount that will be charged for developing the app like the camera app, e-commerce app, etc. After the deal is signed our staff starts working on the mobile app development.
4- The development phase includes the following:
UX/UI design

Development

Testing 

App development
5- The last phase is the release of the app which we assure you will be timely.
Conclusion
We hope that you now have a better idea of how much it costs to design a mobile app and what factors affect the entire cost of your application development.
You may now establish a budget that contains all of the aspects and features essential to activate and drive the app development process.
FAQs for App Development Cost