Proffering robust business solutions to clients at national and international levels would soon bequeath ARKA Softwares as one of the leading mobile app development service providers in India at GoodFirms.
About Arka Softwares:
Incepted in 2010 and based in Jaipur, Rajasthan, ARKA Softwares is a distinguished company amongst the most trustworthy and productive web and mobile app development businesses based in different nations like USA, UK, Australia, United Arab Emirates, Europe,  and Asia.
Since its inception, Arka Softwares has outshined in rendering dynamic and innovative software solutions and has a never-ending list of contented clients in different regions. Arka Softwares team keeps themselves up-to-date with the fast-paced & continuously evolving technologies to render next-level social media marketing and outsourcing services to different start-ups & top-notch businesses, which endows the firm to stand uniquely amongst its competitors.
Moreover, with 10+ years of experience developing and designing many software solutions, Arka Softwares is looking forward to spreading its global footprint in the IT industry and adorning its list of accomplishments with more unmatched products.
Besides this, the professional group at Arka Softwares strives to succumb clients with the best designs by turning their ideas into realities. The expert group keeps the clients abreast about designing and developing stages with a proper conversation on strategies.
Moreover, the experts develop and deliver a bug-free product with absolute quality with an intensive testing process. The team at ARKA Softwares adds a feather in their cap by offering 24X7 support and maintenance services with unconditional customer satisfaction.
GoodFirms' Research Process:
GoodFirms, a renowned B2B business, serves as a connecting link between IT service seekers and service providers. Several pre-eminent IT firms get listed in the GoodFirms directory of service providers.
These firms are evaluated based on Quality, Ability, and Reliability, which are the critical factors of the GoodFirms research process.
Similarly, GoodFirms examined ARKA Softwares and found it providing outstanding web development and web designing services in Texas and Dallas, respectively, at GoodFirms.
The researchers also concluded that ARKA Softwares would soon lead amongst the best mobile app development service providers in India at GoodFirms.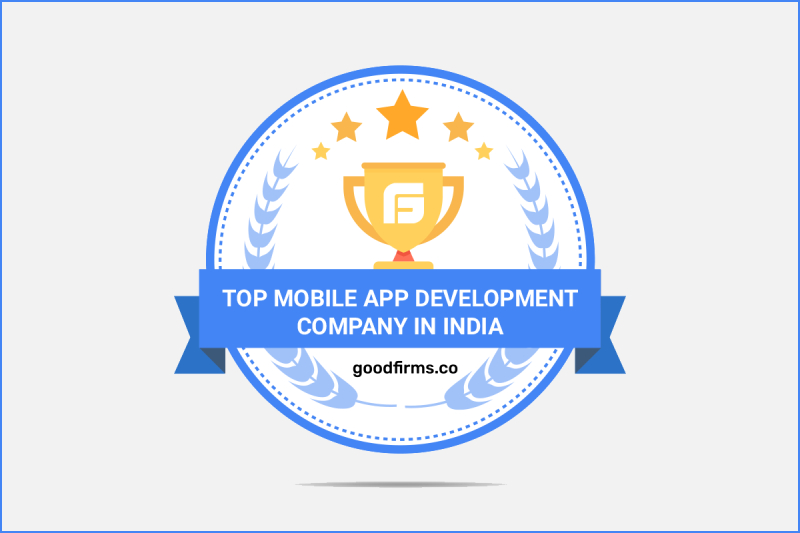 Delivers an Optimum Level of Quality App Solutions:
Despite the siege due to the worldwide pandemic, ARKA Softwares successfully engendered an optimum level of quality to the universal clients from different verticals.
Being a leading app development agency, the professionals at ARKA Software furnish the best possible mobile app solutions to clients' intricate and challenging business needs.
Moreover, ARKA Softwares in-house app developers' team consistently explores the market needs and emerging business demands that endow them to serve both start-ups and entrenched businesses. With this, the expert group outfits clients with mobile solutions for iOS, Android, and other wearable products that allow them to look for new possible ways to enhance their potency and outreach to new clients.
Thus, crafting scalable and high-performing apps with trending features and functionalities would soon endow ARKA Softwares as one of the leading mobile app service providers in India at GoodFirms.
The review given by Calvin Ouma at GoodFirms confirms the quality of the apps infused at ARKA Softwares.

Proffering Innovative & Next-Gen Web Development Solutions:
At ARKA Softwares, the in-house group of web developers renders innovative and next-gen web development solutions to the clients of start-ups, SMBs, and set businesses.
Only the inventive and creative brands can withstand the ferocious competition by staying informed of the market trends. Therefore, expert engineers equip clients with the most innovative and fruitful web solutions to establish their brands and streamline business procedures.
Besides this, the team consolidates the most advanced technologies such as AR/VR, cloud, IoT, and Salesforce to present clients with the most alluring websites, portals, and apps to connect their target audience and boost their brand acceptance.
Thus, accouching multi-faceted solutions that support clients to increase their potency and business growth endows ARKA Softwares to earn a name as one of the leading web development companies in Texas at GoodFirms.
The review displayed below indicates the potential of the developers at ARKA Softwares.

Crafting Seamlessly Responsive Web Designs:
Studying industry demands from closer proximity and helping 450+ clients, ARKA's team ensures that clients get delivered industry-specific web designs packed with features that are faster, secure, and agile like never before to pave their path as the leading web design agencies in Dallas at GoodFirms.
The artistic team at ARKA Softwares crafts seamlessly responsive web designs for clients' websites and applications that effortlessly adapt to diverse screen sizes and device types for enhanced clientele experiences. 
The web design artisans craft innovative and custom web design solutions to increase user interest and maintain retention. They design responsive websites and web apps cheaper and faster that help clients to increase their visitors' engagement and boost their sales and ultimately ROI.
About GoodFirms
Washington, D.C. based GoodFirms is a maverick B2B research and reviews firm that aligns its efforts in finding the top mobile app development, web development, and web design companies delivering unparalleled services to its clients. GoodFirms' extensive research process ranks the companies, boosts their online reputation, and helps service seekers pick the right technology partner that meets their business needs.
About the Author
Anna Stark is presently working as a Content Writer with GoodFirms – Washington D.C.-based B2B Research Company, which bridges the gap between service seekers and service providers. Anna's current role lingers to shape every company's performance and key attributes into words. She firmly believes in the magic of words and equips new strategies that work, always in with ideas, something new to carve, and something original to decorate the firm's identity.