Remembering the times when arranging your own trip was a true challenge. With the advancement of technology, travelling has become much easier. Now we make huge plans to explore the places and the local sights at our own pace which is quite exciting and brings in the best experience of travelling. There are many people who love to explore places on their own rather making extensive tour plans with the help of a tour guide. Moreover, a helping hand to such tourist via an audio tour guide mobile app is available. With the Audio guide mobile apps, a rich travel experience can be provided in an affordable and convenient manner.
What is Audio Tour Guide app?
Audio Guide Mobile App helps the tourists by providing them with a platform where they can explore various places and local sights at their own convenience. Also, facilitate them with interesting facts and information regarding the prominent places and sites in the city which are generally not shared by the tour guides. 
How are Audio Tour Guide Apps more useful as compared to Tour Guides?
 With the tour guide application, the user can plan their travel journey as per their ease and convenience whereas in the case of tour guides everything is scheduled as per the specified tour itinerary.
Whereas with tour guides the briefing sessions are necessary to attend with a group where the next point details, meeting time are discussed which usually do not provide time for self-observation and relaxation. Hence results in a boring travel experience. On the other hand, when you plan your own travel itinerary at your own pace and convenience, It gives you ample time to explore interesting places with your own pace, the obvious choice here would be the Audio Tour Guide App.
Other Utilities of Audio Tour Guide App
There is no doubt that the tourism industry will be greatly benefited with the audio guide mobile apps making travel a lot more convenient and full of fun and excitement. But the application is just not limited to the tourism sector. It can prove helpful for various other sectors and purposes as well For instance, history museums, art exhibitions, museums, Campus tours, public art, geologic sites, wildlife refuges or national parks, the experience will certainly be more enriched for the users.

Benefits of Audio Tour Guide App
Provide More Knowledge about Places:
Every place has its uniqueness and stories that are not told before which can be shared with visitors from across the globe. With the Audio guide application interviews regarding the historical places can be conducted which are till now ignored by the tourist guides. Also would be helpful in exploring the place in the best efficient manner.

Long-term Revenue:
Here in the application various monetization strategies can be developed and implemented. By the application a platform can be provided to the community where third party advertisements, banners, additional in-app purchases can be placed also you can create a specific tour that can be sold to the various city governments or an institution.
Tourist Convenience:
In comparison to the print media or guide, audio tour mobile apps are way convenient and helpful in providing the required details when required. With the extensive audio guide mobile app, the users can travel as per their own convenience which makes things easier for them.'
General Features
User Panel

Admin Panel

Social Sign Up/ Login
Browse Tours
Download Tours
Create Tour Lists
Google Navigation
Social Sharing
Browse Tour History
Review and Rate Places
Place View Point Map
Multiple Language
Multiple Payment Option

User Manage  Panel
Content Management
Payments Tracking
Advertisement Marketing
Marketing Tools
Real time Analytics
Advanced Features of Audio Tour Guide App
Google Navigation:
This is the most important feature of the application that helps the users in finding the way to the desired destination using Google Maps.

Geo-Tracking:
With this feature, users can get the suggestions of the renowned destinations as per their location like nearby places to visit, restaurants and other scenic adventures. the app owner can get the user location details and can engage them within the app by providing details related to:
Best restaurants nearby.

Activities that can be done.

Markets that can be explored nearby.
Weather Forecasts:
With the weather forecast information, users can prepare for the outing in advance and can select their attire according to the temperatures.
Multiple Languages:
The application available in multiple languages can facilitate all users who don't know or struggle with some language.
Multiple Payment Modes:
To make in-app payments to purchase tours is quite easier with a number of payment modes are made available to the users such as wallets, Braintree, Stripe, PayPal, and Credit/Debit cards.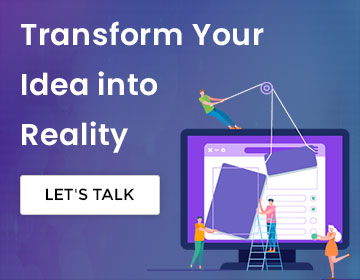 Push Notifications:
With this feature, the users can be updated with the interesting sites as per their location also are kept updated regarding the promotional offers and a lot more.
The Panic Button:
One of the Important features for security purpose that allows the tourist to swipe the maximum 10 to 12 contacts in your phone. In case of emergency, an alarm hits the mobile phones of the five registered users and accordingly the location of the user is delivered within 5 to 10 seconds.
Interactive GPS-Maps:
With this feature, users can get the destination directions with the voice command for proper guidance.
Preview Tours:
With this feature, the decision making gets easier as it provides a preview of the available tours in the application itself.
Place viewpoint map:
Users can fix the viewpoint within a site and find a way towards it using the maps.
Additional Information:
App users can find all the information regarding the history, ticket prices, the best time to visit, as well as brief information about the places and other things.
Social Sharing:
 People can share their tour experiences on social media which indirectly motivates other users to try it once. This results in business expansion and leads generation.
Audio Mapping:
This is the most important and essential feature of the application. Audio mapping plays a vital role in the Audio Tour app. The quality and synchronization are really important so as to deliver the best results to the end-users.

View Tour History:
With this feature, the users can view their past tour history details and can fetch the data as and when required.
CMS Integration:
A Content Management System (CMS) manages the creation and modification of digital content.
CRM Integration:
This is the most important feature. Customer's choice and search preference need to be monitored in order to serve better so as to sustain in the competition. Customer data collection and management, newsletter management, multichannel marketing & analytics, etc. can be managed with the help of a versatile customer relation management.
Challenges – Content Development
The real challenge for the Audio Tour Guide App is content development. Though the necessary information can be collected from Google but still certain arrangements need to be done such as Photographs, Voice Artists, Scriptwriters (who also need to decide how much time each viewpoint should be given), background score (this will differ as per the location and city, then local music needs to be sourced as that works best for this purpose). Local experts will be required to get the best and unique information about the sites. All in all, it needs an incredible amount of research and hardworking team to make the idea work.
One more important aspects are, The application can be developed only for the locations which have pre-defined viewpoints. Tourists can be led by GPS to several points across the preferred route or location and as they reach the destination, the application gives the audio narration regarding the spot.
\
Technology Stack
Amazon S3 – For storage or caching with CDNs, it is better to use Amazon S3
Push Notifications- Twilio, Push.io
SMS, Voice, and Phone Verification- Nexmo, Twilio
Payments- Braintree & PayPal, Stripe, EWallets, ebanking, Debit/Credit Card
Mandrill- for email delivery system
Database- MongoDB, HBase, Cassandra, Postgress, Mail Chimp Integration
Cloud Environment- AWS
Real-time Analytics-  Hadoop, Spark, BigData, Apache Flink, Cisco, IBM
Streaming Media System- Helix Universal Server, Wowza Streaming Engine, Nimble Streamer
Weather Forecasts- OpenWeatherMap API
Maps- Google Maps API
Nearby Places- Google Places API
Choosing the Right Development Partner is Important
As soon as the research work is completed, it's time to get the thoughts implemented into reality. Selecting the right mobile app development partner is important, a team that understands your requirements and eagerly works to fulfil them. Your mobile app development partner can be a decisive factor for successful mobile app development in the desired time frame.

Monetization Opportunities
Team Structure for Audio Tour Guide App Development:
Developing an app is straightforward if you have a team of talented and skilled developers who are experts in developing interactive tour apps. If you need to transform your thoughts into truth, then you have to work with a pool of expert developers, designers, testers, and skilled managers. In case you need to target a wider audience, you need to develop it for both iOS and Android platforms. Given below is the team structure you would require to develop a successful mobile app.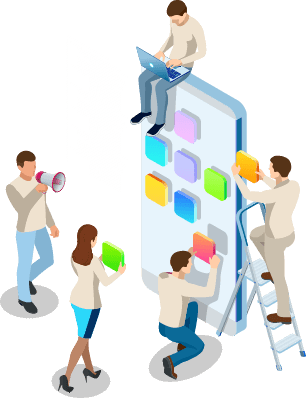 So, let's take a look at the team structure you will need for your app.
Business Analysis Team

Project Manager

Front-End Developers

(

UI/UX Developers, AngularJS Developers)

Backend Developers

(PHP Developers, .Net Developers, NodeJs Developer)
How much it cost to develop the Audio Tour Guide Mobile App
The cost of developing the audio tour guide app depends on many factors. Factors that hold a significant place are the functionalities, features and  attributes within the app.
Some of the other factors are listed below:
The platforms on which the application is being developed

Front and back-end development

Website connectivity

Third-party APIs integration
Along with these factors mentioned above, one important factor that majorly affects the cost of development is the physical location of the Mobile App Development Company and the app developers. The US/UK based developers charge around $70-$250 per hour, Eastern Europe based developers cost around $50 to $150 per hour, but the companies and developers in south Asian countries like India provide the most reasonable rate which is $20-$70 per hour.
Meanwhile, the development cost to create apps for both iOS & Android platforms will cost somewhere $10,000-$15000. If you choose to add more features into your mobile app, the cost may go up to $30,000. However, spending this sum of money would ensure a quality, robust and feature-rich app for your business.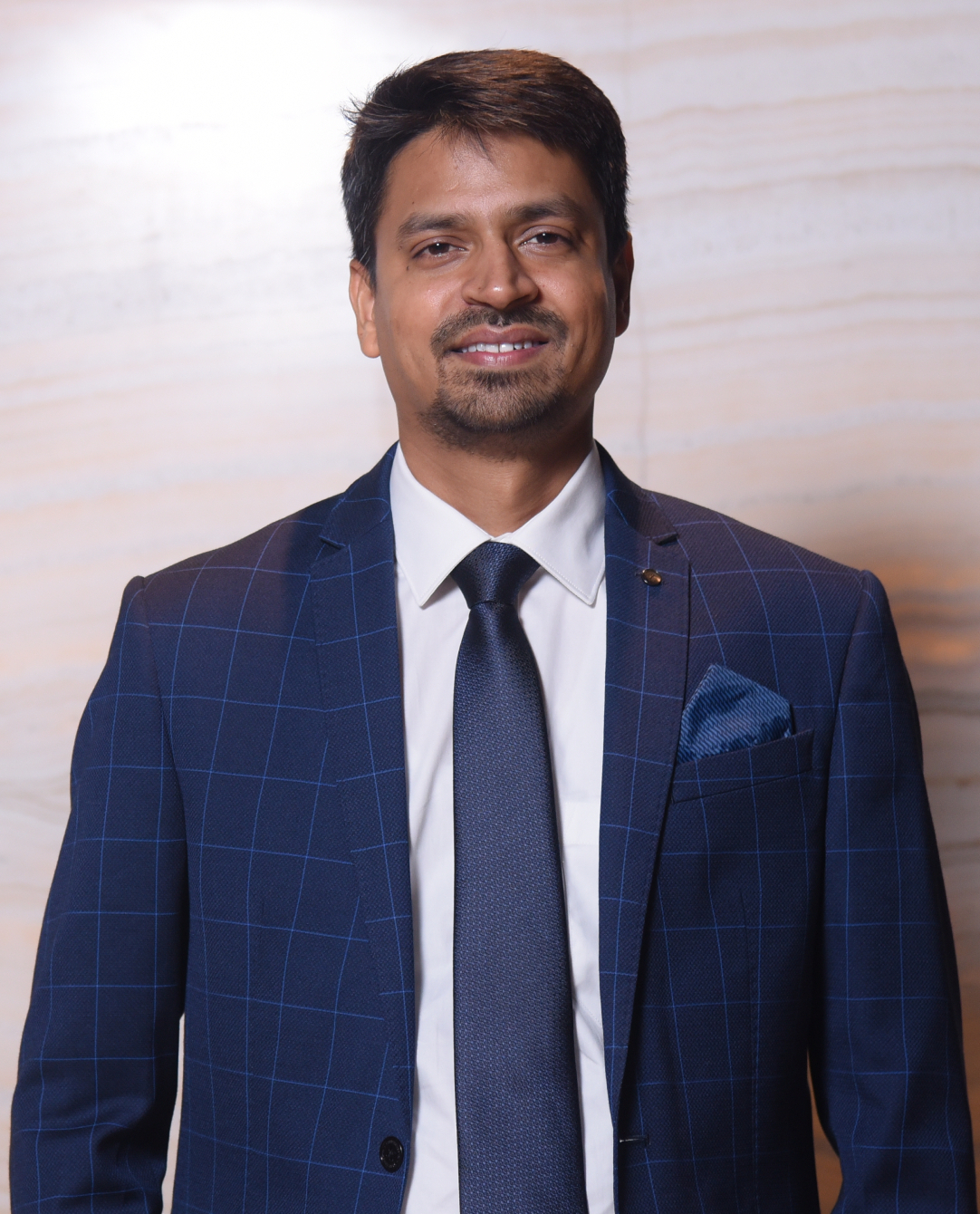 Rahul Mathur is the founder and managing director of ARKA Softwares, a company renowned for its outstanding mobile app development and web development solutions as well as specialized in Android and iOS app development. Delivering high-end modern solutions to all over the globe, Rahul takes pleasure in sharing his experiences and views on the latest technological trends.