Introduction
The millennials are working overtime, partying overtime, and just do not have time for many things that are trivial yet important in everyday life. They are so engrossed in their projects and screens that they do not have time to cook food, wait for an appointment with a stylist, or check in with a doctor to get a regular medical examination. 
It may seem too much, but people expect that everything that can be made available online, must be made available online. They are looking for a solution online, a service provider who would come to their doorstep to provide the needed services.
Those services can be doorstep delivery of groceries or prepared food from diners, it can be a pick-up and delivery service for anything across the city, or it can be online consultation with a doctor. The solution is an on-demand app for the services and products that you need. 
The on-demand app business model is gaining popularity among customers, service providers, and startup entrepreneurs. The demand for and the impact of these new-age on-demand apps are spreading like wildfire!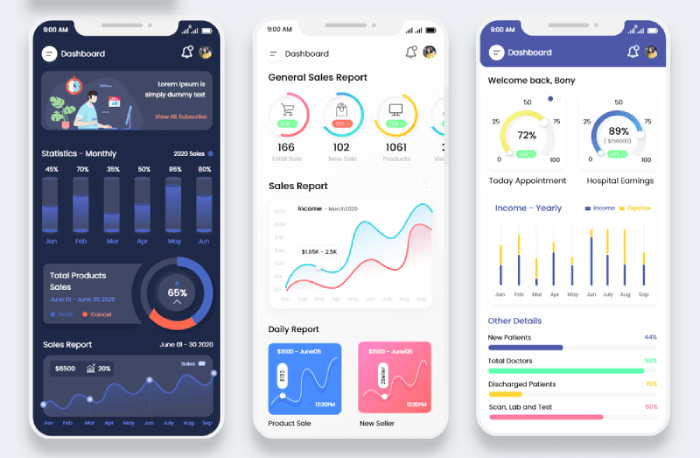 As a business opportunist and someone with a keen eye on the future, it is a clear and present opportunity to launch your startup and provide services in demand through an on-demand mobile app. At Arka Softwares, we can help you get the perfect mobile app for your brilliant startup idea. Most likely, as a budding entrepreneur, you are full of great business ideas and would like to launch them at the earliest. If your prospective money-spinner idea is not ready and you wish to give it the finishing touches before developing a mobile solution, then as the foremost mobile app development company, the Arka Softwares team can help you.
But before leaping faith, you must read the article to understand the factors that you need to keep in mind, the market size and share of your biggest competitors, and the factors that you can leverage to boost your business.
The trend of using on-demand services has caught up in the last few years after the international success of Uber, the famous ride-hailing app. In addition to taxi-hailing and ride-sharing, there have been success stories in food delivery, local couriers, online medical consultations, and many other areas that used on-demand mobile apps to connect with the end-users.
What are On-Demand apps?
An on-demand app is a mobile application that allows an end-user to search for, locate, and finally order the services of a service provider for a fee. The service is delivered usually at the doorsteps of the users or a designated address.
The users get to choose from a large universe of providers, creating competitive advantages to benefit them. The providers, on the other hand, get access to a wider base of service and product consumers that they could otherwise imagine with a regular offline business. On-demand apps for services function as a bridge connecting end consumers and multiple businesses and service providers. They can work in many areas where customers find it difficult to locate quality service providers, stores, and restaurants.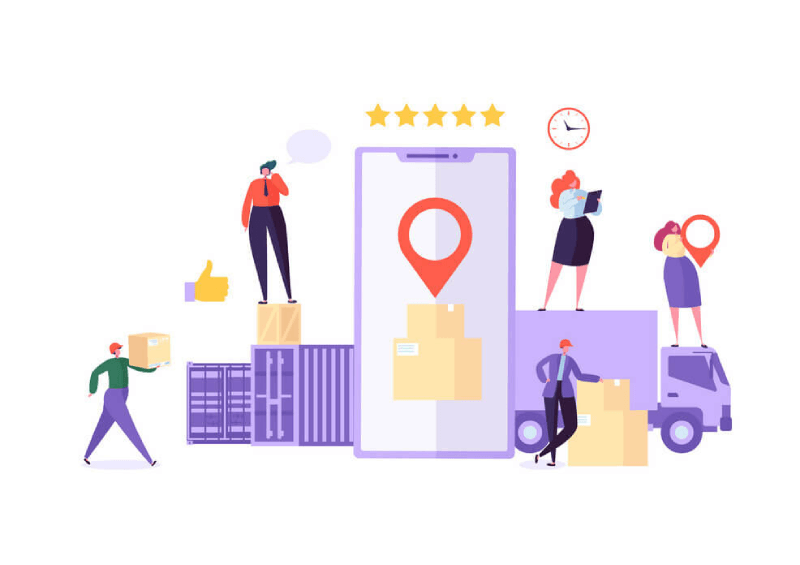 The end-users use them to get doorstep delivery of products ranging from grocery t restaurant food, use them to pick up and drop any item or get services like handyman app, laundry, taxi, or caregivers when and where they want. These apps make the users the real king in a competitive marketplace by giving them the power to rate the services, behaviour, and timeliness of the service provider. The more positive reviews and ratings you get, the more chances of you getting orders coming in.
The consumers, in short, get access to a bazaar of multiple vendors vying for their attention and orders, and to get more orders to need more customers rating them positively. All this from the ease of their offices or homes, at any time of the day, and only with a few taps on the screen. The businesses and service providers also get a real chance to show that they have quality offerings for users at affordable rates. They can leverage the reach of the on-demand apps and can get calls from customers from near and far locations.
On-demand apps cater to a wide spectrum of user needs. Today, irrespective of what service or product you are looking for, there is an on-demand mobile app to make it possible for you to access it. The evolution of smartphone technology, affordability of mobile Internet, and smartphones have democratized the market for consumers and businesses. There are some already very popular on-demand apps for different segments like Uber for cab-hailing, Groffers for groceries, and Zomato for food delivery, to name a few.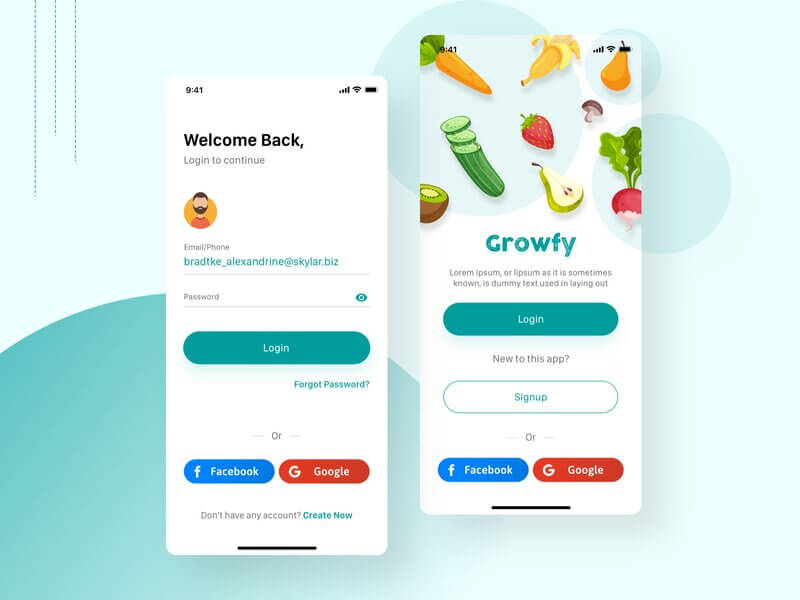 As the on-demand app model was first made a commercial global success by the taxi-hailing startup Uber, it is also called the Uber for X business model. Here the X can stand for anything from laundry to on-call physician, from food delivery to investment advisory depending on your niche.
The market size of on-demand apps
Some of the biggest startups across the world are on-demand app-based businesses that identify customer pain points, provide doorstep delivery of solutions, and have become irreplaceable in their lives. They have become the agents of a radical shift in consumer preferences and behaviour.
This is reflected in the stunning growth, market share, investments, revenue, and profitability statistics from the historical data. The projections for the future are even more bright and promising.
Uber raised USD 10.2 billion in its sevens stages of funding and is valued at USD 120 billion before its IPO.
As per reports, Urban Clap, now Urban Company, raised nearly USD 215 million in funding and is valued at USD 900 million as of March 2020.
Ola Cabs raised nearly USD 3.8 billion over 25 rounds of investment and is valued at more than 10 billion at the end of 2019.
Airbnb raised another USD 1 billion in a new funding round in 2020 after the COVID-19 pandemic crisis hit. Its valuation fell to USD 26 billion from USD 31 billion due to the pandemic.
Swiggy recently raised USD 150 million to value it at USD 3.8 billion in February 2020.
Coursera, a leading EduTech on-demand app startup raised more than USD 130 million in series F up round and is valued at USD 2.5 billion in July 2020.
Indian EduTech giant BYJU's raised more than USD 200 million in a fresh round of capital infusion valuing it at USD 12 billion in November 2020.
The Global Unicorn Club report by CBInsight reports that out of 310 unlisted companies, with valuations of more than USD 1 billion in Jan 2019, 23 were on-demand app-based businesses.

The Global Unicorn Club report further states that the on-demand app unicorns had a combined valuation of USD 203 billion.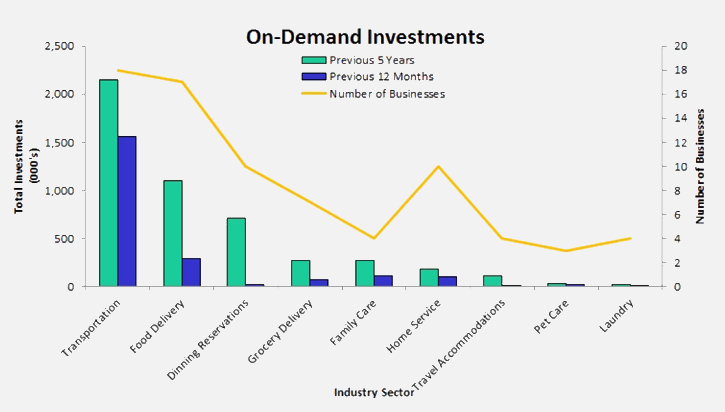 The entrepreneurs with great ideas and delivery models can take great pride in these instances where investors show deeper faith in on-demand app startups. The on-demand app companies have the wherewithal to give solutions at your fingertips and generate great returns on investment.
Some more facts and statistics from the on-demand app universe:
The on-demand app industry attracts more than 22 million consumers every year and generated revenues of USD 57.6 billion in 2019.
The same figure for all on-demand apps in 2014 was a mere USD 14 billion and is expected to surpass USD 335 billion by 2025.

The CAGR between 2014 and 2019 was 32.5% and was expected to be 34% up to 2025.

With COVID-19 forcing people to use more apps than ever and stay at home for work and education, the new projections for the total revenue from all on-demand apps are USD 400 billion at least at a CAGR of 38%.

Millennials constitute 49% of users for on-demand apps, and 30% belong to the age group of 35 to 54 years. That is close to 80% of users with active incomes and disposable surplus.

More than 45% of the users of on-demand app services have an annual income of less than USD 50,000. It is mostly because the greatest number of users come from middle-income and developing countries like China, India, Indonesia, and Brazil.

More than 60% of the on-demand app users from the USA are willing to pay extra for same-day home delivery.

According to the

Statista.com 

report, the revenues of the on-demand food delivery app segment will be USD 136 billion in 2020 and will cross USD 182 billion by 2024. This is a CAGR of 7.5%.
The global on-demand food & grocery delivery app segment revenues were USD 8 trillion in 2017 and will cross USD 11 trillion by 2024 at a CAGR of 6.8%. This is according to Global Data Analysis and Forecast report.

According to the same report, more than 10% of all global grocery sales will be made online via on-demand apps before 2023.

The largest segment is B2C on-demand apps for delivery of food, grocery, any product delivery segments with market revenue of USD 70.7 billion in 2020 as per Statista.com report.
An eMarketer.com report claimed that in 2020, 44.1 million smartphones had at least one food delivery app installed on them and is expected to cross 59 million smartphones by 2021.
As per research by HBR (the Harvard Business Review), on-demand apps-driven economy attracts 22.4 million consumers annually spending more than USD 57.6 billion.

Most numbers of startups working with the on-demand app business model are in FinTech, Life Sciences & Healthcare, and AI solutions industries, respectively. Gaming, EduTech, and Online Consultations industries are catching up fast, especially after the COVID-19 crisis.
Why On-demand apps are gaining popularity?
People have come to associate a wide range of options, transparency, assured quality, accuracy, speed, and utmost customer satisfaction as the hallmarks that drive the on-demand markets and best business ideas. There are multiple reasons for on-demand apps to gain more space on the smartphones of users, their minds, and their importance in their lives.
Some of the most important reasons that these on-demand apps are gaining popularity are:
These apps have a simple and easy-to-use interface, allowing even the most naïve of users to use them efficiently.

These apps deliver efficiency while maintaining your privacy and security of your confidential data.

These apps allow multiple options for sign-in using mobile number, Google, or Facebook login your corporate email address.

The payment gateway integration provides multiple payment options like online banking, credit card, debit cards, PayPal, and eWallets. Some service providers also accept popular and stable cryptocurrencies as payment.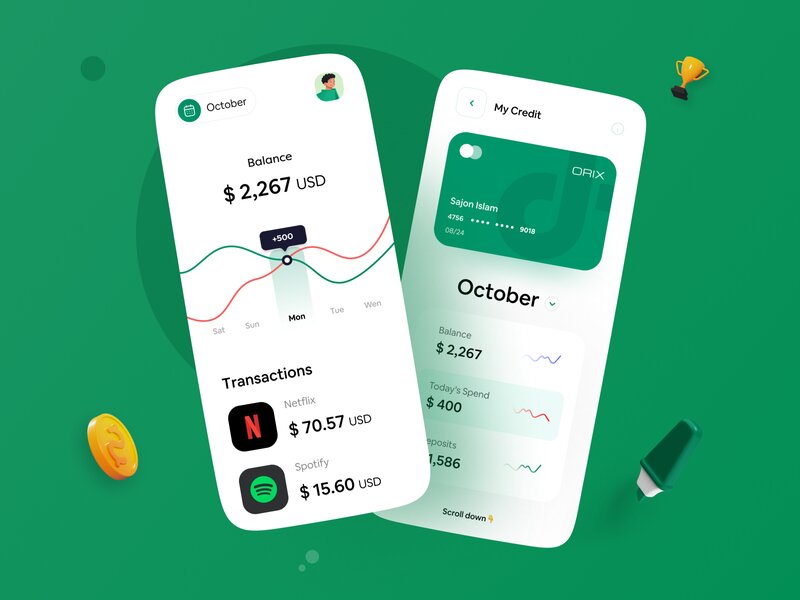 The on-demand apps provide account management, transaction history, order cancellation, complaints, and help desk facilities from within the app.

End users can easily monitor and track their orders, add on users, make payments, and rate their orders & service providers.

Using the service provider version of the app, businesses can easily create the menu of services and products, offer discounts and run promotions, track incoming or cancelled orders, receive payments, and check ratings & feedback.

The push notification feature for service alerts, reminders, messages from the service provider, service notifications, updates, and ratings, allow customers not to worry too much and rest assured.

The data analytics-driven backend provides recommendations, custom made offers and the best possible matches for your needs.

The 24×7 maintenance and support helpline allows everyone to register and resolve their technical issues related to orders, transactions, and payments.
What is driving on-demand app businesses?
The key drivers for any business are its customers – if they like what you have to offer at the rates that you offer, they are going to come to you. If they love your behaviour, service, and are satisfied with the quality of the service/product, then they will recommend it to others too.

But many businesses cannot exploit their potential, despite being the best, because they do have the reach and access to a critical mass of customers. Until that critical mass, from where people start noticing you on their own, is achieved one needs to advertise their products and services.

Advertising and marketing can be costly, and there are many ways it can go wrong or may not produce the desired impact on revenues.

With on-demand apps, businesses can focus on their quality as the marketing part is taken care of by the platform. If you are a good service provider, you can boast it in the form number of customer satisfaction badges and 5-stars that you have earned.

The better your services are, the more likely it is for your customer to give you 4 or 5 stars and more customers are going to trust you in the future. The field becomes levelled for the first time for a small business owner or service provider.

There have been many technological drivers that have made on-demand app development affordable and the business model lucrative.
Integration of latest technologies like the IoT (or Internet of Things), ML (Machine Learning), Wearables, AI Chatbots, AR (Augmented Reality), VR (Virtual Reality), and Blockchain within the smartphone ecosystem and business processes have revolutionized app development.

These technologies have provided the businesses with the options that did not exist earlier, to reach their customers, and raised customers' expectations from a business.
We discuss some of these key technological drivers helping the on-demand app ecosystem grow.
Wearables
These are embedded microcontrollers in daily use articles like watches, spectacles, and even clothes. That is why they are called wearables – computer-like systems that you can wear as normal apparel and accessories. These wearables are connected to your smartphone via Bluetooth or NFC and can monitor your vitals statistics such as pulse rate, oxygen levels, calories, and sugar levels. Many on-demand businesses like online medical consultations and personal trainer services make use of the data received from wearables to track the vitals and progress of their patients or trainees, respectively.
Artificial Intelligence and Chatbots
Artificial Intelligence (AI) has enabled businesses to reduce their costs of maintaining a large army of human agents to receive customer calls for orders, complaints, and requests. AI-enabled chatbots can take the load from human agents for these trivial and routine tasks freeing them to handle serious complaints and issues that customers face and where human face & voice is needed.
The AI systems gradually learn over the period to understand the keywords and phrases within the chat messages by the users. Using the input from chatbots, businesses can process orders at a rate and efficiency that is impossible to achieve with human agents. The AI chatbots come as a significant cost saver and can work 24×7 non-stop.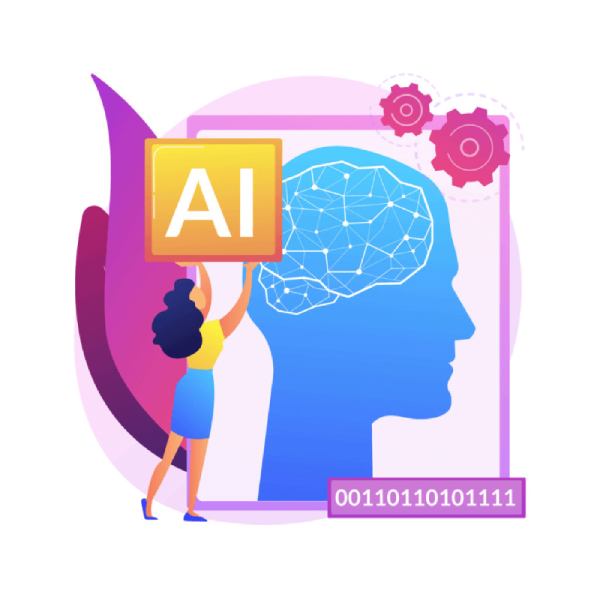 Data Analytics and Machine Learning
Using data analytics to drive business is a new thing. Understanding customers' needs to serve them better requires creating a persona of the target customers. Every person does not fit the same profile and there are few categories of personas that each business wants to capture. Machine learning systems and data analytics can help to improve workflows, order processing, reduce cancellations, and automate many tasks to speed up the system throughput.
Blockchain & CryptoCurrencies
The fintech and payments ecosystem is largely driven by concerns for security, the safety of capital, and maintaining a clear trail of transactions. Blockchain technology provides a highly secure, encrypted decentralized ledger to maintain records. These records are next to impossible to fake and always have a clear trail for tracing the history of transactions.
Cryptocurrencies are based on Blockchain technology and have gathered much traction in the cyber world for making secure payments. Cryptocurrencies are also used for making investments and financial portfolios and are used by on-demand fintech service providers as an option.
Types of on-demand Delivery Apps
As the nature of modern business has become more complex, the roles of service/product consumers and providers, and the relationship between them can change. In most cases the relationship is straightforward and direct – the business is offering something the consumer wants and pays for it.
Sometimes this relationship can change. The popular models of E-Commerce, the B2C, B2B, C2C, and C2B are as much valid in the on-demand app space as they are in the web-application based businesses.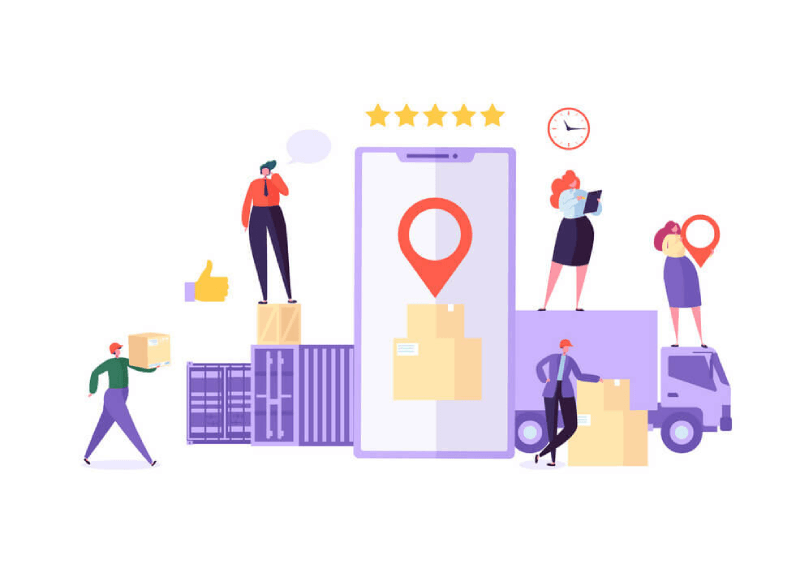 B2C: Business to Consumer
The B2C on-demand apps provide the greatest number of customers access to many businesses and service providers. They facilitate the listing, ordering, and transactions of goods and services among customers and providers.
The customer may pay for the services using online payment gateway options or in some cases cash-on-delivery. Examples of B2C on-demand apps include Ola Cabs, Zomato, Urban Company, and VistaJet.
B2B: Business to Business
Many businesses provide solutions and products to other business owners such as mass production kitchenware for restaurants, chemicals and agents for laundry services, and tools and spares to handyman service providers.
These are B2B businesses and any on-demand app solutions will cater to the specific need of connecting businesses. Mostly, the listings and transactions on these apps are at a national market level at least and many times at a global level.
Some popular on-demand apps in the B2B segment are Cargomatic, Delhivery, Postmates, Uber Freight, FedEx in the logistics segment Shopify, Field, Uber for Business in the marketplace segment; WebEx and Zoom in the virtual conferencing space.
C2C: Consumer to Consumer
The C2C segment has the unique feature that the sellers are also consumers who want to sell their extra old stuff in usable condition to clear space and get some salvage value from it. It can also include providing the vacant space or services for a small fee that will otherwise go without earning anything.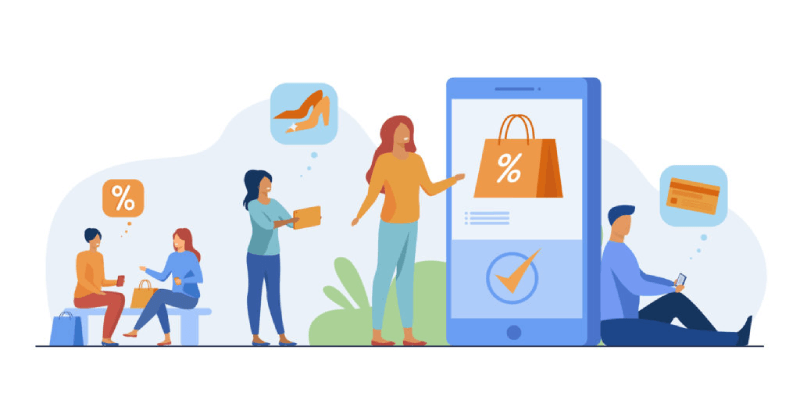 These on-demand apps serve to provide a platform for users to list and exchange anything from an extra room for a few nights to an old piano, from collectable baseball cards to personal tuition services. These apps allow users to sell or buy from other users.
The payment system works as an escrow to ensure that the buyer is not duped of their money and the seller is not left without payment if the buyer wants to defraud. They can also employ the auction model, in addition to the usual market listing model, where users may bid for the rare product or service in a pre-defined schedule.
Many successful platforms use this model and have their websites and on-demand apps. These include Airbnb for sharing living space, BlaBlaCar and Sidecar for car-pooling, and the world's first eCommerce platform eBay & Etsy for marketplace or auctions.
C2B: Consumer to Business
The Internet has made it possible for talented individuals sitting at any place in the world to offer their skills for hire to the biggest of corporations. They can do it as freelance contractors without becoming a full-time employee of the business. The on-demand apps for C2B services include services in the domains of creative work like content writing, marketing, social media influencers, graphic and game designers, and analytics engineers.
These platforms allow freelance contractors to list their areas of expertise and skills with a profile of their projects. Businesses can list their requirements and the platforms can provide matching results to them both. The on-demand app for C2B can charge a nominal fee from either of them or both for the projects executed and payments made. Some of the best on-demand C2B apps include Shutterstock and Unsplash for photographs Fiverr, UpWork, and Freelancer for graphic designing, web and mobile development, and music creation.

Factors affecting an On-demand App business model
Before you start the development process for the on-demand app for your business idea, you must be aware of multiple factors that have a bearing on success. Some of these factors are overwhelmingly complex and some are too obvious that they can be easily ignored. We will try to present them logically to help you understand them better:
Commoditization of the Services
The degree of commoditization of any service decides how much it can be delivered online via an on-demand app. It is a factor that if managed properly can make a significant contribution to the success of an on-demand app. Commoditization refers to the degree to which a process can be made automated and self-paced. If you can identify the variables involved and make a proper flowchart of the workflows and processes, then you can easily identify the processes to automate in the app.
Products are already commodities, so you need to bring differentiation to your products to make them stand out. Once your service or product has been commoditized, you can take them to the automation process and offer them via an on-demand app to your consumers.
Supply Chain
In the case of a product-based on-demand app, whether they are groceries or food delivery, the supply chain is a pressure point. For becoming a successful startup, you need to put together a reliable and robust supply chain.
Pricing structure
The pricing is the key to attract customers at the beginning of the business. A balanced pricing model can help minimize the losses or get healthy profits, without being too heavy on the pockets of the customers. The pricing structure can be differential and dynamic, or it can be static and singular depending on the business model.
Identify Key Stakeholders
In an on-demand business, there are at least two key stakeholders the end-users and service providers. In some businesses there can be more than two stakeholders – like end-users, restaurants, and riders to deliver the food. In an on-demand app business, you will have to make an enabling app or a platform for each of the key stakeholders.
Fleet Management
Much on-demand business that requires physical movement for food, groceries or other articles from point A to point B needs a fleet of vehicles with qualified licensed drivers to do so. The fleet can be company-owned, like in the case of established courier players DHL or FedEx or flight charter service VistaJet. Or, the vehicles in the fleet can be owned by the drivers themselves or a third-party contractor. Depending on the business model, clients you serve, and the urgency and importance of the order, you may want to work with one of these models and not mix them.
Scheduled vs Instant Deliveries
A major factor is the type of delivery of physical items you will offer to your customers. In some cases, a scheduled delivery is preferred, such as when you need some articles picked and delivered at a specific time. In other cases, the delivery needs to be instant like for food delivery from a restaurant. Whichever delivery model you choose will affect the business model.
Benefits of On-Demand apps
Many businesses are getting on to different on-demand apps to expand and serve more customers. To get the best outcomes you will need to pack your on-demand apps with the best of features. With a feature-rich on-demand app, you can get many benefits.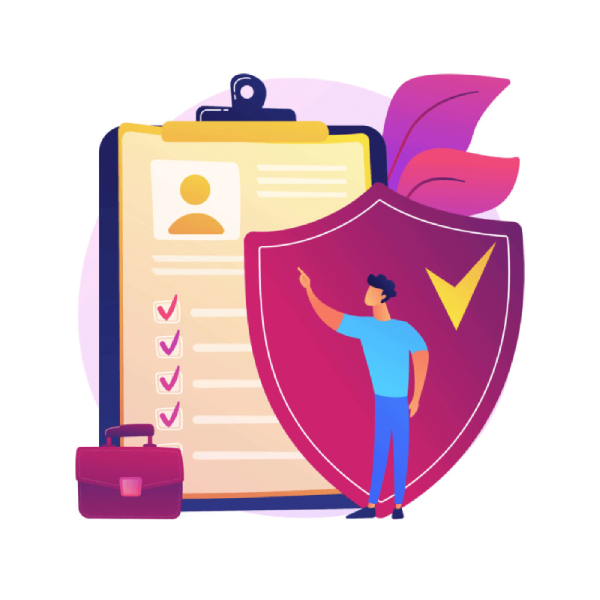 Benefits for your Business
Leverage Smartphone Revolution
The number of smartphone users is growing every month, and after the COVID-19 pandemic, the rate of their adoption will be even higher. Any business that has a mobile-first business strategy is going to have leverage that its competitors will lack. With an on-demand app, you can bring new customers in and get more repeat customers that are otherwise not possible.
Higher Employee Productivity and Satisfaction
A good on-demand business brings more revenues per employee. This results in more productivity for the employees, resulting in the greater achievement of targets, more commissions, and bonuses. With higher productivity and an efficient system to back them, the employee satisfaction levels soar.
Scalable
The biggest problems with traditional businesses and service providers are that their operations cannot be scaled quickly. When you provide a secure on-demand app, the customer can select multiple providers to deliver parts of whatever they need. The scalability is handled in the business with a simple feature to let a customer place multiple orders with different vendors.
Unlimited Business Opportunity
The on-demand business will provide you a marketable lot of customers who you can address and attract in multiple ways. The app provides its business partners with a complete profile of the users who have ordered a product or service with them, a profile of possible leads to whom you can offer your services, and integrated tools to make your offerings attractive. With detailed data and data-analytics you can reach out to a large number of potential customers in more than one ways:
Targeted emails via the platform

Push notifications for offers and promotions

More offers and personalized services for repeat customers
Affordable
Getting onto an on-demand app is more affordable for businesses and service providers than to develop, host and manage their apps. First, they do not have the expertise. Second, they do not have the financial means to run the app smoothly over a long time. Third, they cannot get instant results from a mobile solution, making their experience completely traumatic. Finally, they can focus on their business and core operations more with your help and offer better quality.
This is going to bring their cost of operations on your on-demand app more affordable and valuable. The chances of them staying on and embrace the full power of the on-demand business are greater that way.
Benefits for your Customers
Choice and Ease of selecting the Provider
Customers not only get the ease of selecting the service provider, but they also get a choice. This is a new thing for most customers as they are stuck with the default local provider in any case. With increased choice and the power of rating their services, the customer can dictate the service in terms of quality and assurance.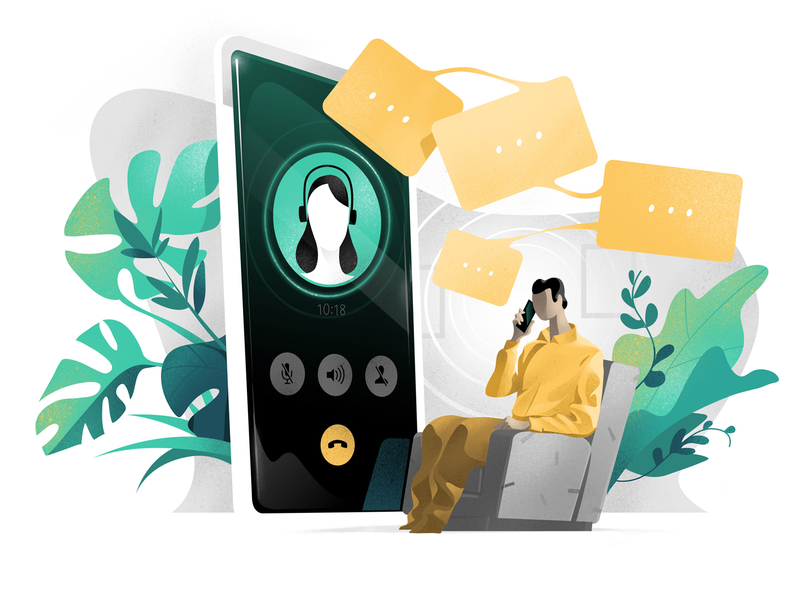 Keep Track
If the order placed is for physical delivery of the articles such as food or groceries, the customer is always wondering if their parcels are on the way or the rider is stuck somewhere. The GPS-enabled tracking facility allows the customer to track their orders in real-time giving them a sense of control. They can also guide the rider and talk to them regarding delivery instructions or how to reach them.
Payments
The cashless payments facility is a great start for many businesses and customers. This way you do not need to carry cash, can keep track of your expenses, and check your transactions against the credit card bills when they arrive. The receipt is also generated online for their documentation and taxation purposes.
Rate and Review Services
Customers start getting real power when they realize that they have the option to filter and sort service and product vendors based on ratings received. They can also read reviews from other customers before making an order. This forces the service providers and sellers to improve their customer satisfaction scores to get good ratings. This makes the collective customer a king!
Features of on-demand apps
The features that you need to choose for an on-demand app will be specific to the actual business needs. But there are some generic needs that most on-demand apps will require. We have listed some of the major generic features and requirements of on-demand apps such as Ewallet app development, or food delivery app development.
Push Notifications
Any app needs to push notifications to alert the user about some important trigger or event. These notifications can let them know about special offers, discount deals, and real-time tracking of their orders. An app with active push notifications, far more active users than the one that doesn't have push notifications.
Tracking
The tracking of the order in real-time has become a must-have feature of the on-demand delivery app. The service provider's or rider's location can update them where the rider is at present currently and what is the estimated time of arrival or route status of the package.

Activity and Wish Lists
You must keep the detailed browsing and search history for each customer to understand their preferences and build a persona for them. The customers can rest assured that the app has taken care of preserving the relevant information about them. A wish list is something that the app allows a customer to actively add items that they wish to order in the future.
Online Payments
Mobile app and Ewallet payments play a key role in the success of any app. On-demand apps are no exceptions and, therefore, must integrate a secure payment gateway to provide the maximum choices for making payments.
Ratings and Reviews
As discussed earlier, ratings and reviews make a customer king in this marketplace. The customer starts avoiding providers with poor or average ratings and bad reviews. The providers then up their game to get maximum 4-star or 5-star ratings and positive reviews from their customers. It brings an overall improvement in the quality of products and services delivered.
Cancellations and Refunds
In many cases, once the order is placed, it cannot be cancelled. In the on-demand app business model, you must always provide a cancel order link or button. This will help you gain more satisfied customers. In some cases, as the order is prepared and some work has been done on it, the customer can be charged a nominal fee for the trouble.
Multiple Order Booking
It may happen that the number of items or services that a customer needs are all not available by a single provider. In that case, if the on-demand app allows multiple orders booked with a single large order, the customer is spared much hassle.
Address Management
In the case of the physical delivery of goods or services, a customer may need those at different addresses. The on-demand app must allow saving multiple addresses for faster lookup, as well as allow GPS location-based delivery for temporary locations.
Profile Management
Users must be able to update their profile and should be able to link their social media accounts with their installed app. This not only helps the AI backend to better understand the needs of the customers, but you can also provide them with special offers on their birthdays, anniversaries, and other special occasions.
Orders History
Customers need to check their transaction history and take a print of the receipts of the previous transactions. This also provides you the opportunity to re-sell and upsell any products for a repeat order from the customers.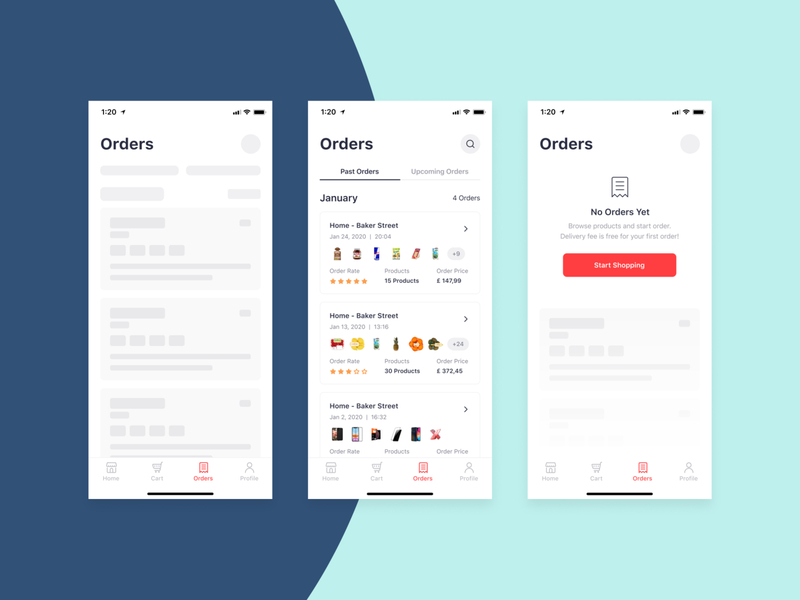 In-app Calling
With in-app calling, you can call the rider who is delivering your parcel, or you can call the service provider or restaurant, about any specific instructions related to your orders. You can also guide them when they are on the way.
Industries That Leverage On-Demand App
Many industries have leveraged the on-demand business to expand rapidly at a rate higher than 50 per cent per annum. These industries have a first-mover advantage. That does not mean that new sectors cannot adopt on-demand app solutions, or new players cannot open these industries. It simply means that you will have to find a market where your app will serve the real needs of customers.
Food Ordering
Food ordering and delivery apps have witnessed phenomenal growth over the last decade. As the users want to have more experience, they can elect any restaurant based on the ratings, prices, and delivery time in addition to the menu. Food delivery apps have become a necessity for working professionals, students, and even families order-in food occasionally. With extensive experience in food delivery app development, the developers at Arka Softwares can provide you with the best solution.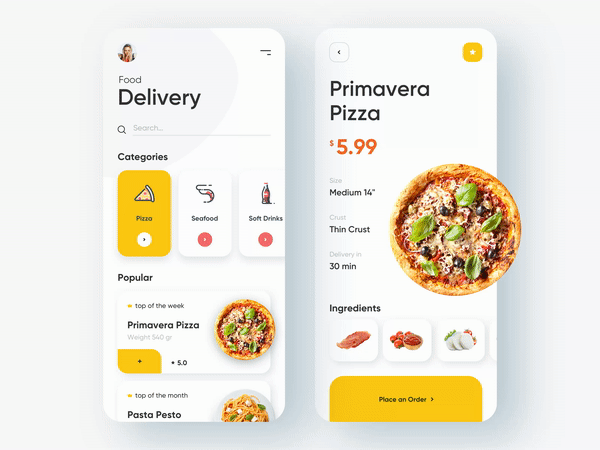 Taxi Hailing
Gone are the days of hailing a taxi with a loud whistle or by walking to or calling the taxi stand for a ride. Those days you had to brave the elements and many other issues before you could get a ride. Now you can hail a taxi from your home, office, airport, or any other location. The ETA on the taxi can give time to reach the pick-up point, and the scheduled service can be a wonderful add-on.
The success of Uber paved the way for the success of on-demand taxi businesses. The model got so widely accepted, that it is now called the Uber for X model. The designers and developers at Arka Softwares can fulfil your need for taxi app development with utmost speed and quality.
On-Demand Payments and eWallets
On-demand payments enable users to make payments electronically from their eWallets for as little a sum as well as for big-ticket spends. On-demand pay or on-demand salary allows staff to withdraw income as it is earned, and not wait until the next salary day.
eWallets are linked to your cards and bank account to make instant payments to bank accounts or eWallets of the recipient. You can also use them to make payments for online purchases and service payments. The Arka Softwares team can deliver a secure, efficient, and easy to use Ewallet and payments app with its eWallet app development service for any market and business.
Personal Stylist
As people are getting more aware and conscious of how they appear externally, while they continue to radiate internally, the demand for personal stylists has become more over the years. The demand becomes an aggravated issue as styling is a creative art form, and good stylists are far and few between. Whatever personal stylists are there, they are always booked at the time of your choice. Or, if you are in a different town, you may get a hard time finding one. With an on-demand app for matchmaking of your unique styling needs – from hair, to what you wear, to where you are seen – cannot go unnoticed and attended with. If you can create a network of great stylists on your app, then they get more influential clientele and the clients get the best styling advice.
Medical Consultation
Medical consultation and personal healthcare are two of the most ignored aspects of a person who is busy during the entire week. They do not get time to visit a doctor or do not have adequate insurance cover to pay for clinic visits. Healthcare has come to the stare everyone in their faces with the COVID-19 pandemic crisis and the spike in the number of affected people, fatalities, post-COVID complications, and denial of primary healthcare due to lockdowns. With technological advancements and the adoption of the on-demand app model, healthcare services can be delivered at the bed of the needy and patients.
The system connects the people with specialists from around the world, or current city, depending on their preferences. The registered medical practitioners can check the symptoms with help of a family member, orders diagnostic tests, and prescribe medication and treatment. The online video call facility and sharing of medical records can make one experience the professional environment of a clinic from the comfort of their homes.
Pharmacy refills
With online medical consultations, medicine refills and other health-related prescriptions need to be completed for great health care services. On-demand apps for pharmacy and medical supplies have started to change the way people buy their medicines and supplies. With an on-demand medicine delivery app or an on-demand pharmacy app, you can schedule your refills as per the standing instructions of your doctor and never miss any crucial pill.
These apps can read the scribbled prescriptions of your doctors, connect with the online system of your clinic or hospital to fetch your prescriptions, and suggest economical alternatives for the same branded medicine. In addition to prescription drugs, they also deliver over-the-counter or OTC medicines, baby care products, adult care products, and orthopaedic & rehabilitation products that are usually difficult to find in local pharmacies.
Car rentals
Good cars and SUVs are expensive to buy, maintain, and park. But a personal car is the only thing that you can rely on when there is no taxi service or mobile network where you are going to hail a taxi. On-demand cab-hailing services like Uber or Ola can be very convenient but are unaffordable when you use them regularly for long commutes during peak rush hours.
A car rental can be a solution that is a go-between owning a car and hiring a taxi on daily basis. With on-demand apps for car rentals like Turo or Zoomcar, you can select from a large collection of cars for rental, with complete insurance, taxes, and registration paid. These car rentals can give the pride of owning a car without actually paying for it. You can hire a car for a day, a week, or even six months at a stretch at a fraction of the price of car ownership and taxi fares.
Personal trainer
Personal training apps and wearable can help you monitor your key statistics and vitals. With the help of these apps and gadgets, you can design your diet and workout regime. But a personal trainer who can come on demand to adjust to suit your specific bodily needs is still necessary.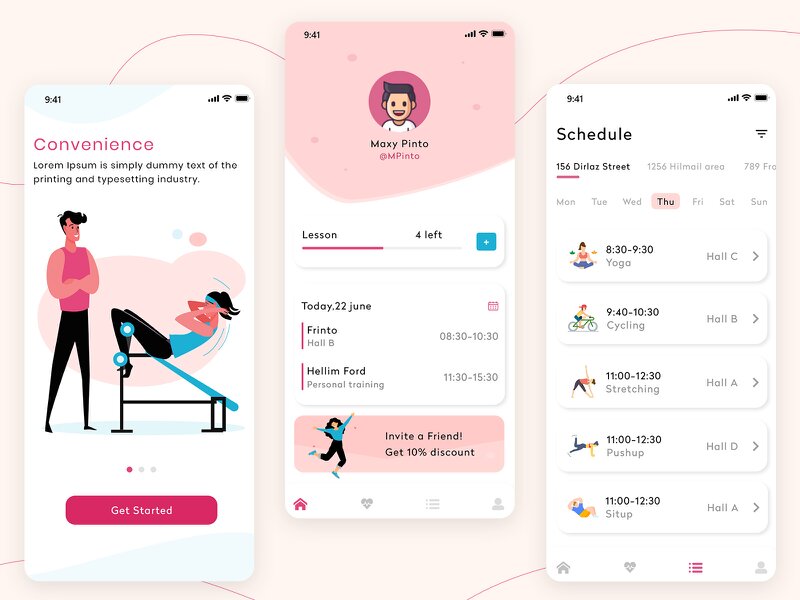 If you join a fitness club to get the services of a personal trainer, it will be expensive, and you will be stuck with the trainer they have hired. With an on-demand app for hiring personal trainers for specific goals or limited time, you can optimize your fitness goals with the least burden on your pocket. An on-demand app will match you with an appropriate instructor who will help you get fit at your location and your time. These apps can also sync with wearables to share the data with your trainers to get regular updates and instructions from them.
Caregiver
The biggest challenge for the elderly living alone with other elderly people in the home is the absence of a full-time caregiver because of high costs. A working couple or single parent faces the same problem with their young kids or a sick person at home. with the help of the on-demand caregiver app, you can request caregivers like babysitters, on-call nurses, physiotherapists, cooks, etc., for yourself or your loved ones with ease.
An on-demand app for home caregiver services can allow you to call the help when needed at minimum cost. The caregivers must be trained, licensed, and verified with the assurance of police verifications, as people will leave their most loved ones and their homes at their disposal. Caregivers can provide services like engaging the elderly or children, provide physical, mental, social, and emotional support and companionship. They can take care of the personal care, dressing, personal hygiene & bathing, housekeeping, meal preparation & feeding, needs of the family members.
Hired help
After their gruelling work and home life, many people do not have time or energy for house cleaning & sanitization, appliance repair, plumbing, and other home improvement tasks. Handyman or repair persona in the local shops may not come at a convenient time or may charge high because of lack of options locally.
With on-demand apps for locating and hiring handyman and house help services, you can provide relief to millions of people. Instead of wandering in the local market and searching for service providers, your customers can order their services with a few taps on the screen. These apps can provide urgent or scheduled service requests for plumbers, carpenters, electricians, cooks, house helps, cleaners, and others from trained and experienced providers.
Freelancing / On-Demand jobs
The gig-economy or the freelancing workforce is now the largest segment of the USA working population. People find it difficult to get stable and well-paying jobs and want to complement their incomes with second on-demand gigs. Many people are full-time freelancers who cater only projects-based needs of their clients, instead of associating with them on a payroll.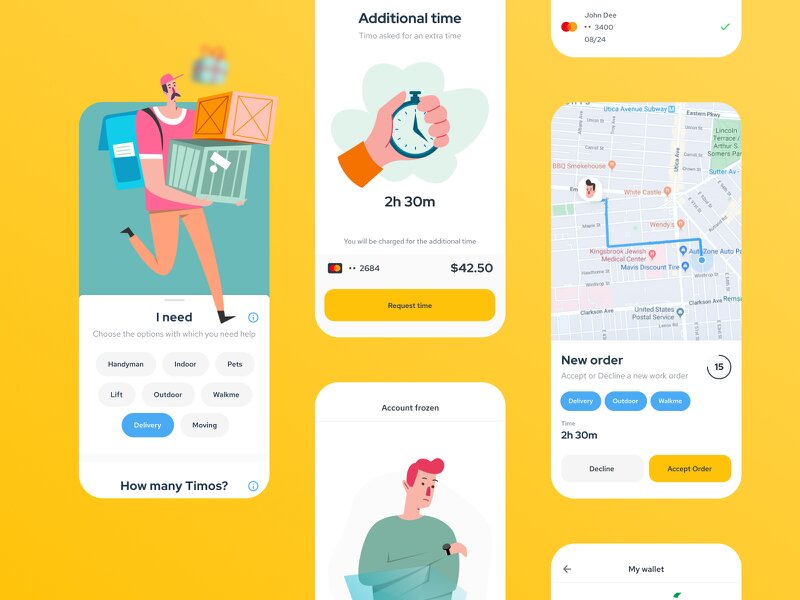 Freelancing gig is offered and needed in fields as diverse as content writing to coding, from medical or legal transcription services to help in completing assignments, and from creative artwork to complex engineering projects. With an on-demand app like Fiverr or UpWork, the clients can post their requirements and service providers their skills and portfolio. The platform does the matchmaking and a transparent selection and bidding process can assign short term projects.
Popular on-demand Apps
Over the last decade and a half, many on-demand businesses have come up and done exceedingly well. These businesses were supported by a strong model for customer acquisition, provider onboarding, and revenue. They scaled quickly by learning from their mistakes and others and have made a permanent place in the lives of all stakeholders. Some of the popular categories, and the most popular industry representatives in those categories, are:
Taxi Hailing
Uber

Lyft

Grab

OlaCabs

Cabify

Bolt (formerly Taxify)

CAOCAO
Grocery Pickup and delivery
City-wide product delivery
Postmates

Uber

Delhivery

Shiprocket

DotZot

TaskRabbit

FedEx

XpressBees
Charter flight booking
VistaJet

PrivateFly

FlightTime
EWallets / Cashless payments
Ola Pay

Grab

Paytm

AliPay
Food Delivery
Uber Eats

Zomato (Uber Eats sold its operations to Zomato in India)

Postmates

GrubHub

Swiggy

DoorDash
Handyman / Home Improvement / Temp Hires
Homee

Urban Company (formerly Urban Clap)

TaskRabbit

Thumbtack
Challenges while Developing an on-demand app
The severest of challenges in starting any new business is not its technical aspects, that you can easily manage by hiring experts. It is the non-technical, functional, and non-functional aspects that pose a challenge.

Business model
The business model will require the most deliberation and brainstorming from you. They need to be unique yet accessible and to provide secure, efficient, and affordable on-demand services will require your focus. The business model will have a strong bearing on a customers' experience, repeat orders, and profit margins.
Customer experience
User experience will be at different levels for different services – the UI., ease of navigation & use for the app, payment services, the actual physical service or product delivery, and the behaviour of the provider. A slip at any level can bring your app crashing down on app stores, as there are too many alternatives.
Regulations
Depending on the business segment you want to serve, you will have to face different central, state, and local laws and regulations. Startups must get their act together especially in areas like taxi service, eWallets, medical consultations, pharmacy services, personal caregivers, and other such areas where the security, privacy, and lives of the clients are at stake.
Customer Acquisition & Provider On-boarding
Growth is the outcome of a virtuous cycle or a spiral of more customers means more providers and more providers mean more customers. A proper onboarding strategy for providers to help them using your app as means for more business and advertisements for customers to tell them the options, choices, freedom, affordability and convenience of using your app is crucial.
Multi-City Expansion
In case a service needs to be delivered digitally, like an eWallet or a freelancer coding for you, then the system can be deployed globally from the beginning. For delivery of physical products and services like caregivers, pharmacy refills, or personal stylists you need a plan to expand in one city at a time.
It will take time to build a network of providers and on-board them, before launching the app for clients. the costs involved are also high enough to test the model in multiple cities from the beginning.
Solution vs. Product Mindset
Most tech startups favour building technological products as everything there needs to be done is within your system and control. In the case of on-demand apps, however, the pieces are very diverse, involve human interaction, laws & regulations, and the entrepreneur needs to bring together all of them to create a solutions ecosystem. A fine balance between delegation and centralized control will help the business in the long run.

Future of On-Demand Apps
On-demand businesses and service providers need a technological solution to connect them with millions of customers. Customers need a technological solution that can give them services at their doorstep and affordable prices. The on-demand apps bridge this gap and connect the providers with clients with their efficient, secure, and easy-to-use mobile apps.
Any business that is future-oriented and leverages futuristic trends, needs, and tools, is bound to succeed with the right technical solution and a successful business model. The need and demand for on-demand apps will continue to increase as more people take to them in these uncertain times for receiving services and more providers get on-board to supplement their incomes.
The estimates of growth projects presented earlier were conservative and not more realistic. There can be multiple tectonic shifts in the market dynamics in the coming 3-5 years that the growth in on-demand apps may well exceed the projected 39-45% CAGR by the year 2025.
Wrapping up
On-demand apps provide a crucial service to consumers and providers directly. With these apps, ease and convenience are delivered at your doorsteps with efficiency, quality assurance, and security. So, instead of waiting any longer, call our professional consultants to discuss your business idea and develop it into a successful business. When you delegate your development need to the professional on-demand development team of Arka Softwares, you will get more time to focus on multiple pieces of the business puzzle.
We have off-the-shelf and fully-customizable on-demand app solutions for any business needs, so feel free to call or contact us any time.
Let's

build something great together!

Just take one step forward and we can build history.

Want to build something good for the business but still good for the customers?
You know the answer is, Yes!