Managing a business is like riding a roller coaster; you must ensure that everything is in the correct position at the right time. When it comes to employee management, regardless of the business model, you need a platform that lets you maximize each employee's potential in order to make their work productive and, eventually, the business profitable.
An employee scheduling app help companies better manage their workforces and boost output. Small and medium-sized organizations have a hard time harnessing the full potential of their staff because they lack a strategic approach.
To make the most of their time and money, they rely on these shift scheduling tools. Businesses of all sizes may benefit from apps like HotSchedules since they can successfully manage the scheduling process.
Despite the abundance of staff scheduling apps on the market, there is still plenty of room for a different take on this genre that incorporates cutting-edge technology and functionality.
If your application is able to meet the needs of the customer, it will quickly rise to the top of the app store. This blog post will cover the process of developing a staff scheduling app like HotSchedules.
HotSchedules App: Overview
HotSchedules may be described as a web-based solution for the administration of shifts, particularly in the hospitality industry. In addition to managing shifts, it can also allocate jobs, monitor labor costs, and more.
This application assists in the optimization of manpower and time expenditures while also enhancing communication and streamlining the scheduling of employees.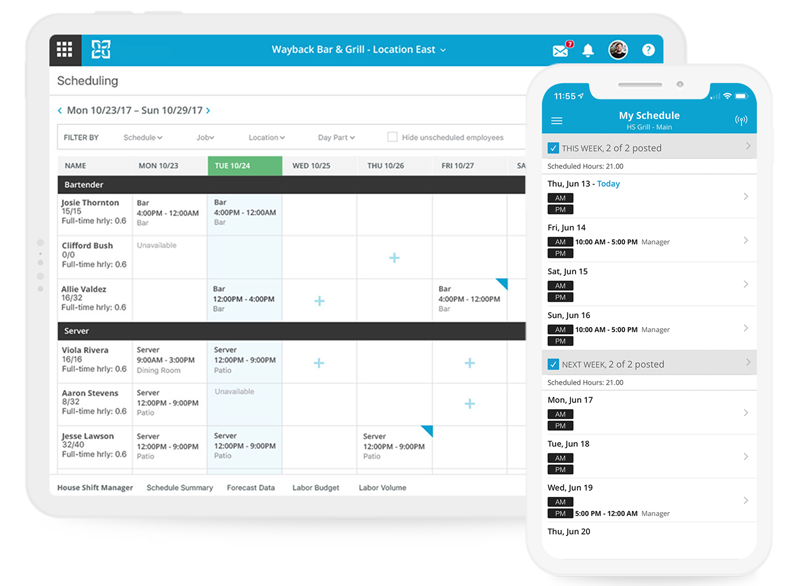 As a result of using the HotSchedules app, organizations may quickly and effectively improve workforce management processes, assure compliance with applicable legislation, and enhance the overall experience of their employees.
Using this tool, companies may arrange shifts more effectively and save a significant amount of time. All crucial and urgent schedule changes are updated straight from the platform, so you never miss a shift or miss a conversation with your team members.
Enterprises may quickly create in-store data on labor expenses and sales, as well as review the entire strategy to assist with future budget preparation.
Employee Scheduling App Development: What's the Future?
By 2023, the software development market for employee scheduling is expected to reach a value of 530.87 million US dollars. The United States of America now has the greatest market share for employee scheduling apps, and this share will continue to expand.
For many small and medium-sized companies, these solutions help them become more productive and profitable.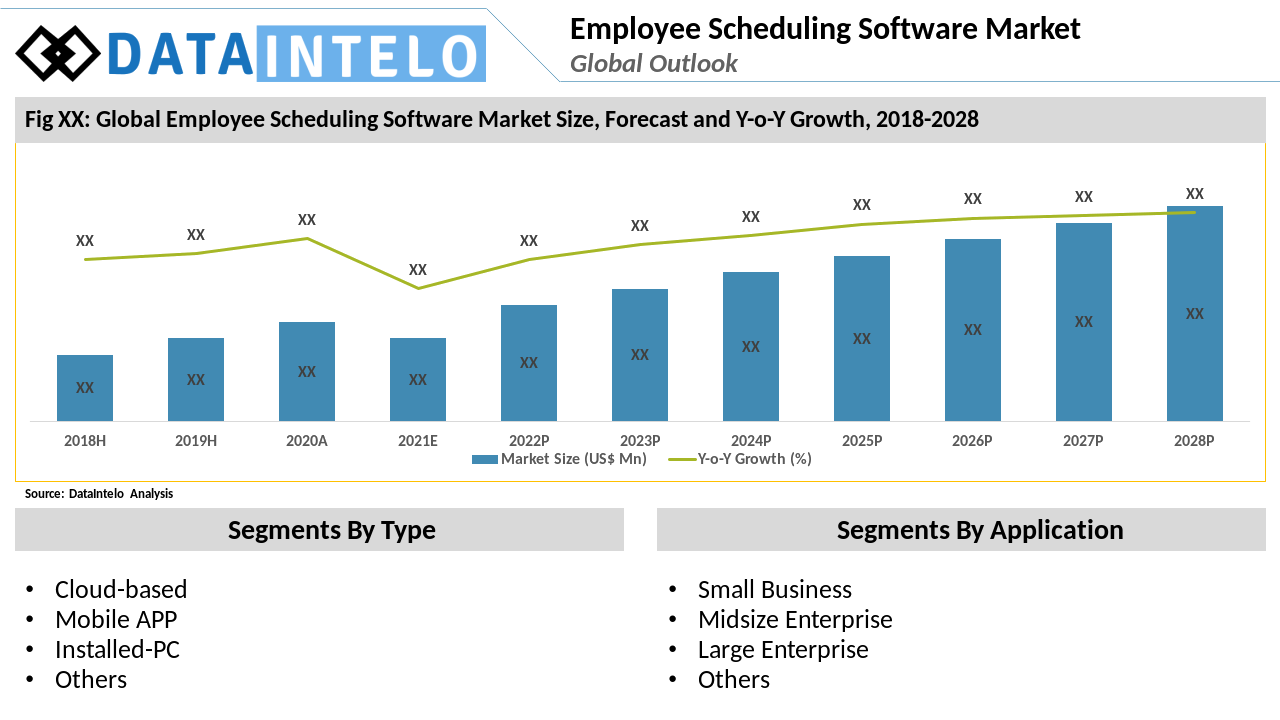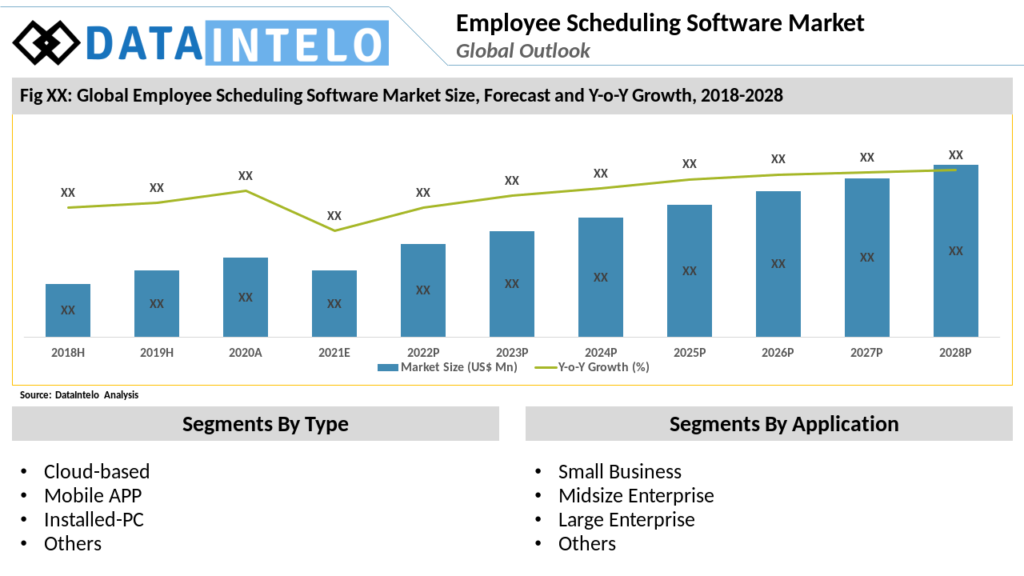 Working from home is not an easy task since the COVID-19 outbreak, which has affected most of the world's workforce. Employee scheduling software like HotSchedules assists organizations in successfully managing their personnel and maintaining a viable relationship with their staff.
According to corporations, employees waste half their workdays, but after using a staff scheduling app those percentages have dropped to a bare minimum.
This moment is ideal if you want to create a mobile app for managing employee schedules; all you need is to adopt a planned approach and work with an experienced mobile app development firm to get it done.
Employee Scheduling Software Types

Static Scheduling
Companies with fixed shifts are more likely to use this form of solution. A 24-hour period is divided into two or more shifts, with a predetermined frequency. By specifying which staff members are scheduled for which shifts throughout the day, the program can recall the routine and simplify scheduling.
Dynamic Scheduling
For shifts that are continuously changing, this form of scheduling software is ideal. Moreover, it manages shifts with a variety of clients and locations, including technologists, pet sitting services, and personal care providers.
As a result, employees may be assigned to work shifts at various times and locations throughout the day. By guaranteeing that everyone receives real-time updates, the solution helps to eliminate schedule conflicts.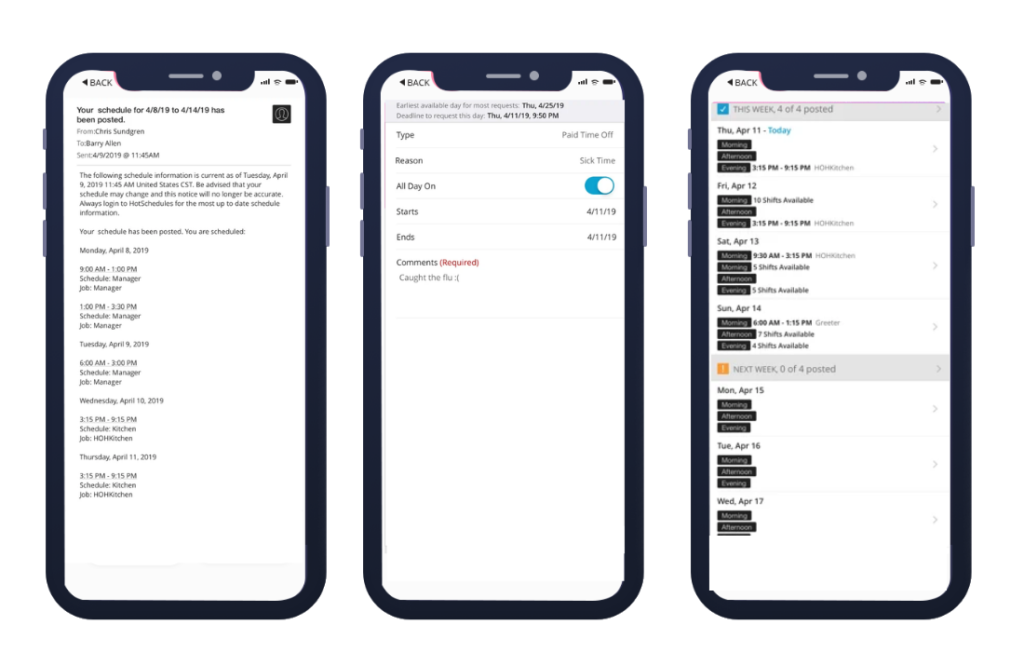 Web-based
Using a web-based application means that it can be accessed from any computer. There is no need to install anything and no need to manually back up data. Also, you may be confident that your data is safe.
Server-based
The database and applications are set up on a local server in this scenario. The only people who can use this program are those who are part of the same network. Regular data backups are required to ensure data recovery in the event of a server failure.
Advantages of Employee Scheduling Software for Enterprises
Saves Time
Scheduling is only one of the several activities that divert small business owners' attention away from their primary obligations. Automating the scheduling procedure for employees can free up time for business owners to work on other aspects of their companies' growth.
Minimize Errors
Due to the fact that employees may request modifications to their own schedules via the portal, scheduling software helps reduce the likelihood of scheduling mistakes being made. When everyone is kept informed, it means there will be negligible mistakes.
Ensures Tax and Labor Compliance
The majority of employee scheduling platforms offer built-in labor law inspection and may notify users if their scheduling practices are in breach of legislation. Business owners can avoid large penalties using this.
Takes Care of Your Staff
Investing in staff scheduling software demonstrates a commitment to your workers. Employees prefer schedules that are managed effectively, clearly, and with the least amount of uncertainty possible.
It has been shown that happier employees are less likely to quit their jobs when they have access to and control over their work schedules.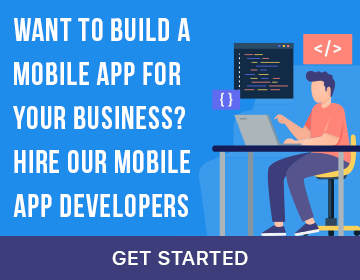 How to Develop an App Like HotSchedules?
Working with HotSchedules as a template for your own employee scheduling app development starts with choosing a trustworthy developer to collaborate with on the project from start to finish.
It might be difficult to choose a trustworthy mobile app development company because not everyone can provide you with the best value for your money. You have three alternatives when it comes to hiring a development partner.
The first alternative is to set up your own application development team, but this comes with a lot of costs and is not regarded as a viable choice. Setting expectations for your new team members might be challenging.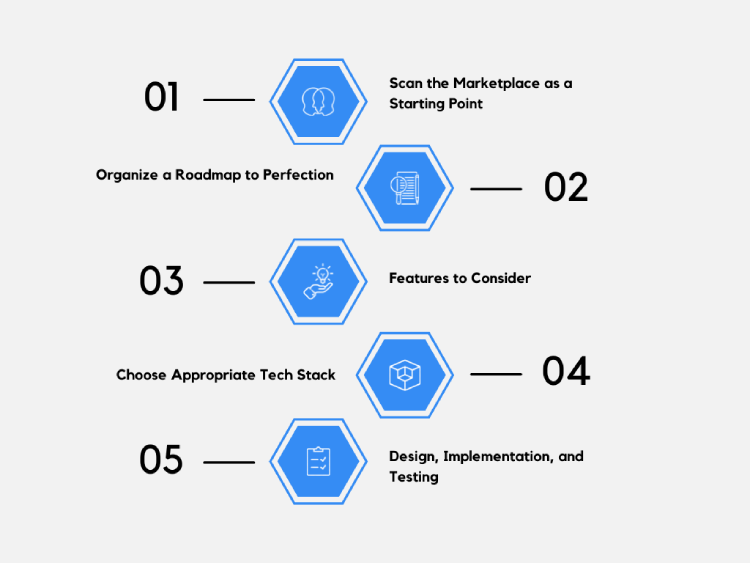 The second choice is to work with freelancers. It is common for freelance developers to provide a limited grade of expertise that may or may not meet your company's expectations. In comparison to the other two, the mobile app development cost will be less, but the app they provide is generally sub-standard.
The third and last alternative is to hire a full-service mobile application development business that possesses all of the necessary resources and a stellar track record in mobile application development. These organizations provide a variety of choices for employment that are tailored to your needs.
Now that we've discussed various development methodologies, let's look at the process further.
1. Scan the Marketplace as a Starting Point
Research your rivals, their strategy, their app features, and more thoroughly to figure out what they're up to. Knowing your competition's market techniques will help you succeed in the long term, regardless of your industry.
Keep tabs on what the market wants and expects from the new employee scheduling application and look at areas where current apps fail to fulfill customer expectations. Assemble a road map outlining your goals for the application using the notes you have taken thus far.
2. Organize a Roadmap to Perfection
Once you've gathered all of your resources, it's time to map out a strategy for moving forward with the project. Your application's interfaces, features, and other critical components may all be improved with the help of user feedback. Choosing which platforms your application will operate on is a critical choice. If you're designing a single-platform app, it may be cheaper than designing a cross-platform one.
3. Features to Consider
The functionalities of an application are what ultimately determine its usability and appeal to the intended audience. The quantity of features you require is totally dependent on the nature of your company.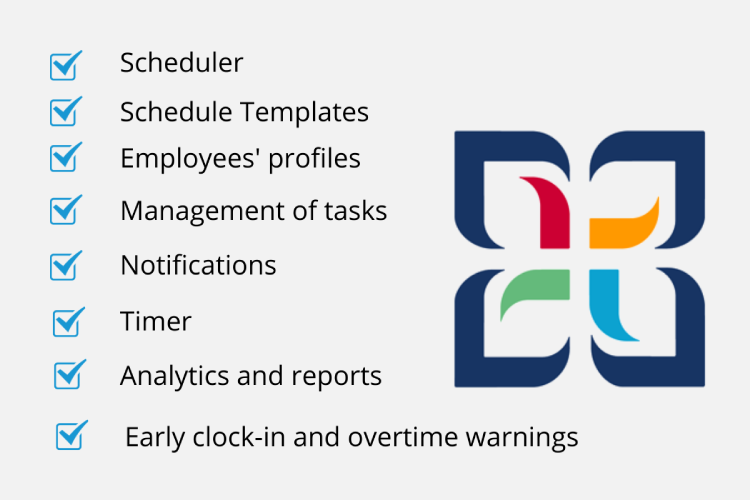 It is usual for mobile applications to have subscription and user profile functionality. The following are some of the functionalities that a staff scheduling app must have:
Scheduler

: To see weekly, bimonthly, and monthly shifts, you'll need a scheduler. It is possible for users to sort schedules based on location, shifts, or individual tasks. They may also see who has been allocated to a given time and area. In most cases, a scheduler resembles a regular calendar.

Schedule templates

: Scheduling may be made easier by starting with a template and then modifying it according to the specifics of each shift. When schedules overlap, this option saves a lot of time and effort.

Employees' profiles

: All of an employee's personal information, including their name, contact details, job descriptions, and availability, is maintained in their personal profile.

Management of tasks

: This functionality may be used for assigning assignments or allocating tasks. By allocating jobs to the available staff, we mean that a computer program makes sure that each worker has the same amount of work to do. Using a task assignment functionality, an employer may specify which workers are assigned to work on specific projects.

Notifications

: This feature guarantees that employees are informed of shift changes and receive reminders about forthcoming shifts. It is also possible for managers to be alerted when employees seek time off or shift changes.

Timer

: Apart from time monitoring, this option enables you to manage where and when workers may clock in, as well as the devices they use to do so. Managers have the ability to alter clock-in and clock-out times to the closest interval.

Analytics and reports

: To help you better understand the expenses of your labor and the schedules of your staff as well as financial reports, this functionality serves a great purpose. Executive summaries are essential for keeping management up to date on all of the staff's schedules and job details.

Early clock-in and overtime warnings

: Scheduling software should include inspections to ensure that businesses adhere to employment practices such as overtime rules and mandatory advance notification for schedule changes.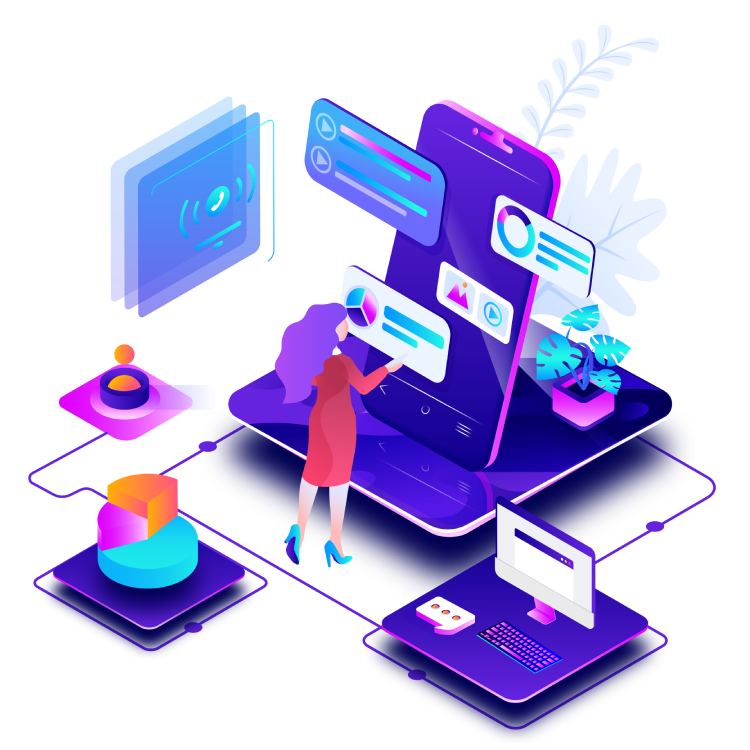 4. Choose Appropriate Tech Stack
A mobile app's most critical component is its technological stack. Your staff scheduling app's features will all rely on the tech stack you've chosen to implement. In order to implement a feature, you may either create your own tech stack or ask an app development business to do it for you.
5. Design, Implementation, and Testing
Now that we've finalized the stack of functionalities, platforms, and technologies, we can proceed to build and test the staff scheduling application. UI  design has a direct impact on how your customers interact with your application. Ascertain that the design adheres to industry standards and astounds consumers. Make a rough sketch of the app's UI before moving on to the next step in the design process.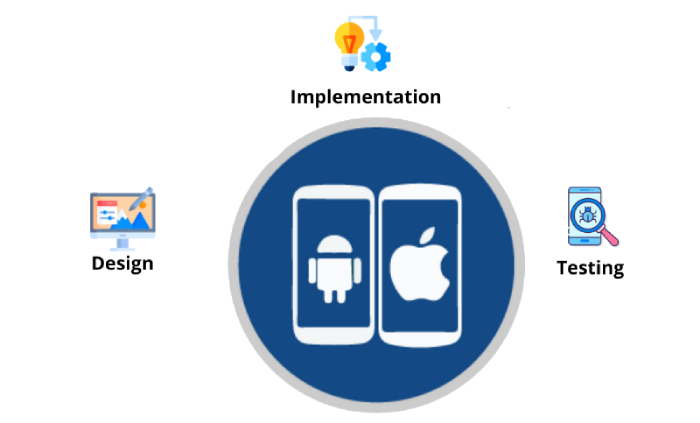 Prototyping is the next step in the development process. This is an essential phase in the creation of any application. You get a clear picture of the application's features and functioning by building an MVP first. The amount of time it takes to produce a successful MVP or final product depends on the app development expertise of the team.
An ideal app development team comprises a project leader, programmers, a quality assurance team, test engineers, and a business consultant. 
It is essential to thoroughly test the application's general functionality after the development phase has been completed. Without testing, you'll harm the goodwill of your firm.
Testing guarantees that the code and design of the application are error-free. To obtain the best possible results, you should conduct a variety of tests, including functional, memory, speed, security, and more.

Conclusion
Organizations rely on schedules to run smoothly. Administering various spreadsheets, timetables, as well as keeping track of constantly changing schedules, adds another degree of complexity to staff scheduling.
However, designing an Employee Scheduling App for employees like HotSchedules can assist you in streamlining the processes.