In today's competitive marketing environment, firms are employing all possible strategies they can think of to stay on the top of the competition. Developing a mobile app may significantly assist you in retaining existing consumers while also obtaining new ones.
Today, 70% of people own a smartphone, which means that the majority of a website's traffic comes through the smartphone application. Businesses from all around the world have shifted from brick-and-mortar locations to the mobile interfaces.
Mobile app development has evolved into an idea of success for every organization. They cater to the needs of both customers and company owners by providing an efficient marketing tool. Featuring secure payment channels and user-friendly capabilities, a mobile application may make purchases easy for a consumer.
Why Mobile Application Development Is Important?
As per several forecasts, the mobile application business might reach $195 billion in revenue by 2022. This has motivated a number of firms to use this technology in order to increase customer engagement and gain actionable insights into its consumer base in order to maximize customer experience.
For organizations, the below are some of the reasons why mobile app development is profitable and important:
Increase Customer Satisfaction
When it comes to mobile applications, this is one of the most significant advantages that organizations get. It contributes to the development of a direct sales channel between firms and their consumers, enabling direct and effective interaction through push notification alerts.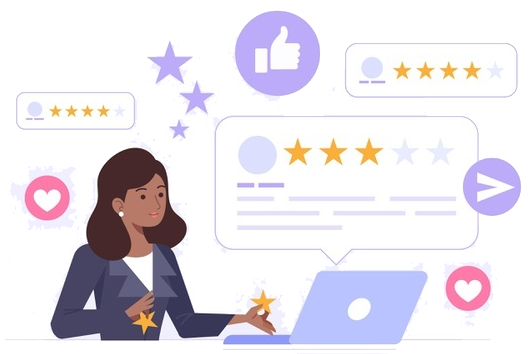 There are no limits on the number of clients you may reach with the help of your mobile application. If your alerts provide critical and pertinent information, clients will develop a connection with your business and will choose your products anytime they are in need.
Accessibility Improvements
Another significant advantage of mobile applications is their increased accessibility for businesses. It enables businesses to notify customers about updates to their services or goods. It also enables firms to form close relationships with their consumers, resulting in the growth of a real client base and high levels of loyalty.
Moreover, businesses may build strong ties with existing clients by giving exclusive offers within the mobile application.
Creates Value for Your Customers
Mobile applications enable you to digitally transform any loyalty program you provide your clients. Rather than using the traditional collection card, you may allow consumers to access their rewards using the mobile phone app. As a consequence, downloads and repeat consumers will increase.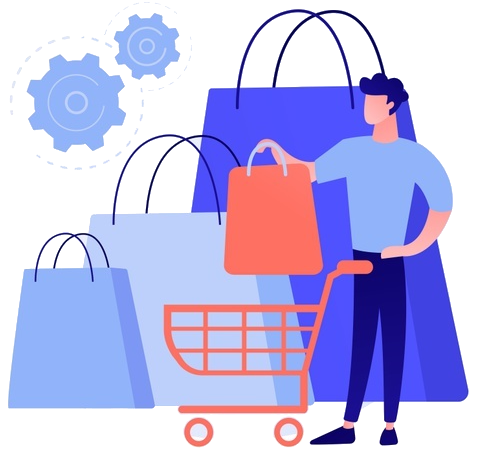 The mobile application contributes to the transformation of the retail experience by helping businesses to stay one step ahead of customer expectations by delivering an exceptional customer experience.
Further, mobile applications facilitate the implementation of a digital process and model, which usually results in cost savings and increased profitability.
Numerous companies have been developed and are mostly dependent on mobile applications. This contributes to the reduction of the overhead costs associated with a traditional brick-and-mortar firm.
Increase Brand Recognition and Awareness
A mobile application is an excellent way to increase brand visibility and familiarity. To simplify, mobile applications may be compared to a blank billboard sign; they are completely customizable. You may make it hip, fashionable, instructive, practical, or startling. Everything is at your fingertips.
However, you should strive to create an application that not only your consumers will like, but also has an attractive design and a strong brand.
As an organization, it is critical to familiarize customers with your products and/or services. Customers are more likely to use your product or service if they are actively engaged with it through your mobile app. In advertising, we refer to this as effective frequency. 
Integrating Social Media
Users may contribute their opinion across several social media sites by including social network buttons into the mobile applications. When it comes to marketing, firms may use mobile apps to their advantage.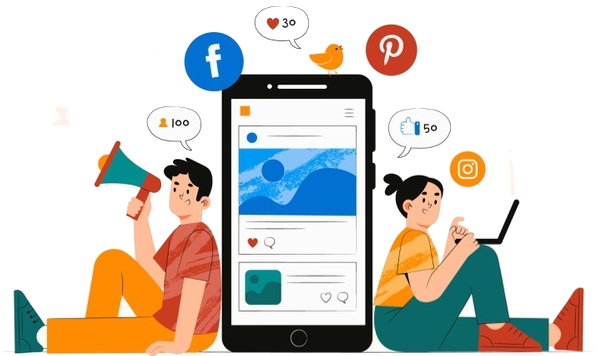 Make Yourself Unique among the Crowd
At the present, mobile applications for small businesses are few, and this is an opportunity for you to have a significant impact.
By including a mobile application development service in your organization, you can ensure that you stand out from the crowd. This will excite your consumers, who will be astounded by your foresight.
Innovative Payment & Services
Mobile applications come with a variety of capabilities that are industry-specific. For instance, if you are in a service business such as healthcare, spa, or salon, your application would be ideal for scheduling appointments with your target clientele.
Payments are now made through mobile devices. Businesses may add multiple methods of payment into their application to enable direct debit and credit card payments from consumers. These are quick, user-friendly, and secure payment solutions.
Developing Consumer Loyalty
With the advent of mobile applications related to a specific sector, owners now have the chance to communicate instantly and directly with their consumer base.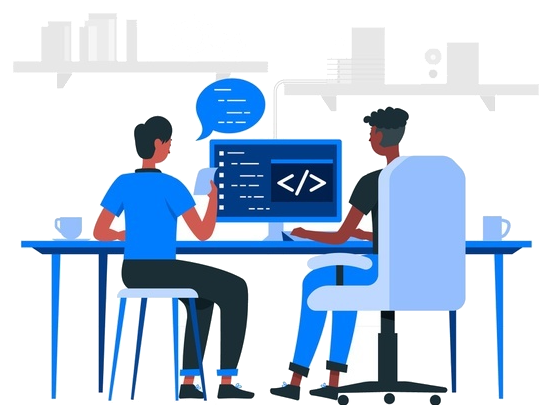 Online coupons, promotions, and special deals can be introduced by business owners and displayed prominently inside the application. This contributes to increased customer purchases and brand loyalty.
New Trends in Mobile App Development
Apps are being built at a quicker rate than ever before in order to keep up with the growing demand for fresh content. Consumers nowadays demand services to be accompanied by applications with simple, friendly user interfaces.
The way your brand is presented in your application may have a significant impact on today's tech-savvy consumers. Consider the following upcoming trends in app development that you should be aware of:
1- Wearables
Wearables have taken over the globe; whether on transport or at the gym, everyone is dressed out in the latest wearables. Then came the Apple Watch and Air Pods, which prepared the path for more space expansion. Every brand now provides its own take on the wristwatch and smart earphones. 
When it comes to navigation, these devices can do it all, and some even allow you to make calls while driving! With a market capitalization of over $44 billion, it's reasonable to say that wearables are one of the most popular mobile application trends.
2- Apps for On-Demand Development
On-demand development applications were established to address a need in the market of mobile application development.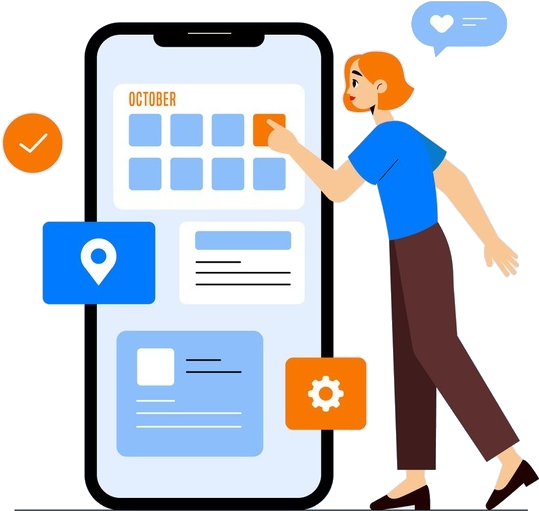 While developing applications that needed technical expertise and understanding of coding, the on-demand creation approach has significantly increased accessibility. 
Are you a company owner trying to extend your operations through the use of mobile applications? Most likely, you won't have to create anything at all. There's a strong probability that an on-demand app will fulfill all of your expectations.
According to this data, 42% of individuals have utilized on-demand services. As demand for streamlined application development climbs, the on-demand development approach is anticipated to expand in prominence.

3- Mobile Wallets
The epidemic altered our way of life and compelled us to embrace a digital-first approach. Nowadays, everything is done online, from grocery shopping to paying individuals for their services. Mobile wallets have democratized online payments by simplifying their use and increasing their accessibility.
As we accept online financial transactions, service providers will strive to improve and safeguard their services. Confidentiality of payments and transactions is a significant consideration when developing a mobile wallet.
As social isolation has become the new norm in the aftermath of the epidemic, contactless payment systems such as Apple Pay and Google Pay address the issue. Security and convenience of payment will be the driving forces behind mobile application innovation in this industry in the future.
4- Cloud-based Applications
Cloud computing technology has advanced tremendously during the last several years. It is becoming increasingly affordable to store data on the cloud as service providers invest in better cloud infrastructure. In 2021, cloud technology will be the backbone of mobile application development.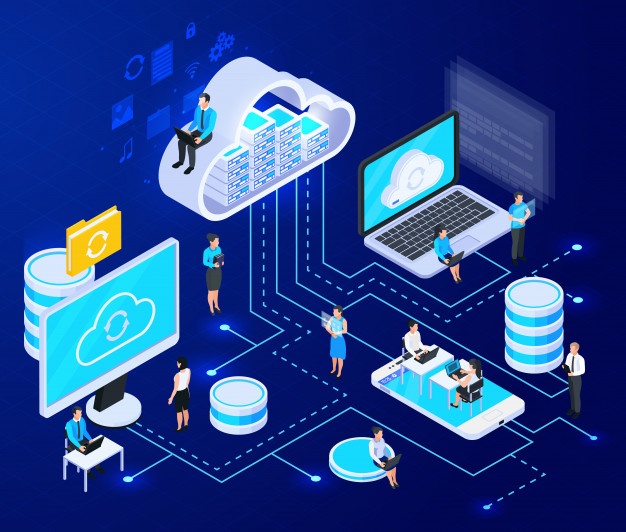 Many of the activities we do on applications now, such as booking a cab or ordering meals, rely on cloud computing technology. Cloud computing has decreased the cost, increased efficiency, and increased the accessibility of web hosting. This has resulted in the rapid adoption of mobile technologies.
5- Internet of Things / IoT
The Internet of Things (IoT) is a network of intelligent gadgets that connect with one another over the Internet. With the help of Alexa, Siri, or Google Assistant, we can manage anything from our lighting to our ovens. So far, we've been able to adapt to the IoT's vision of the future very easily.
6- VR and AR
Who hasn't heard of Pokémon Go? The game grabbed the globe by storm and established Augmented Reality (AR) as a viable technology. While augmented reality overlays fake things on a physical object, Virtual Reality creates a completely artificial environment.
However, AR and VR are not limited to gaming. These technologies have the potential to significantly enhance the efficacy of education and research applications. They can provide the learner with a genuine feeling of what it's like to accomplish the work at hand.
AR and VR apps are also revolutionizing the interior design and marketing industries. The app may demonstrate to the consumer how the products will appear in a certain place or provide further information about the product's shape and size.
7- Beacon Technology
Smartphones equipped with Bluetooth can detect if they are in close vicinity to a business like a store, a hotel, a museum, or any other type of establishment. Apps are accessed on the customer's phone because of signals sent by the beacons in the vicinity.
After that, the application may execute a range of functions. It may be used to make purchases at a store or to get room service in a hotel. It can also give knowledge regarding the various exhibits in a museum. Beacon applications have the potential to completely transform the retail industry.
This contributes to increased customer satisfaction by putting personalized service in the hands of the consumer. Customers are no longer need to wait for a sales representative to respond to their inquiries. They may accomplish this by utilizing the app that is coupled with beacon technology.
Further, retailers may leverage this to provide cashless and queue-free checkouts.
8- Machine Learning and Artificial Intelligence
A wide range of applications rely on Artificial Intelligence and Machine Learning (AI/ML), including chatbots, face recognition, motion sensors, natural language processing, textual prediction, and investment analysis. As technology advances, the variety of possible methods and simplicity with which it may be implemented into a smartphone app expands.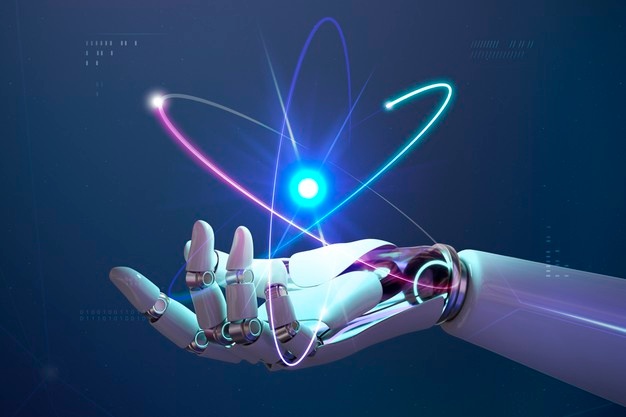 Top sectors that have successfully included AI and ML into their applications include Information Technology (IT), advertising, banking, and customer service.
For example, Google has successfully developed Duplex, a system that can conduct calls on behalf of people in order to schedule appointments. AI and Machine Learning will continue to grow in importance in the app development area.
9- Blockchain Technology
When you hear the term blockchain, the first thing that comes to mind is Bitcoin and Cryptocurrency. While cryptocurrencies were the catalyst for the development of blockchain technology, their applicability has expanded into other fields.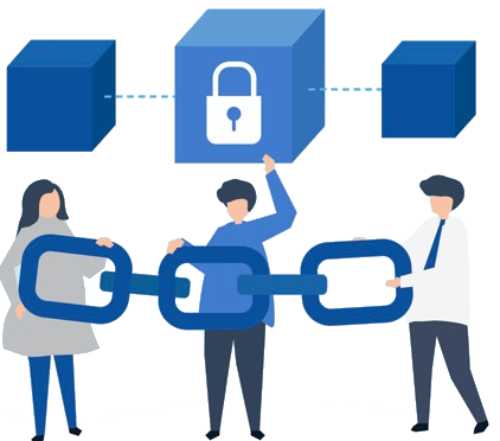 There are several applications that employ blockchain technology, such as e-wallets and forex converters. Additionally, it may be used to track digital assets, safeguard digital identification, offer cloud hosting solutions, administer loyalty programs and incentives.
However, merging blockchain technology with some other mobile application trends such as the IoT might result in a powerful tool in your hands. Apps developed in accordance with these two components will be secure, speedy, and cost-effective.

Conclusion
As our society continues to transform into a mobile-centric economy, it's not surprising that mobile applications are at the forefront of socio-economic growth. Developing a mobile application may go a long way toward introducing your firm to new clients and ensuring success for your business in the future.
Let's

build something great together!

Just take one step forward and we can build history.

Want to build something good for the business but still good for the customers?
You know the answer is, Yes!