There are approximately 900 million iPhone users in the world. 
900 million is not a small number, but in the larger scheme, it often gets dwarfed by the 3 billion android users in different parts of the world. 
It is part of the reason why it is easier to find android developers but not iOS developers.
At the same time, iOS developers have a love for the platform. Since only select hardware units use iOS, it is easier to create unified applications. 
The aesthetics of iOS app development is also appealing to coders who can enjoy a clutter-free interface. 
Despite being a favorite among developers, people seem to have a lot of trouble finding and hiring iOS developers.
Today we will try to make it easier for business owners and managers to find the right iOS developer for their projects.
Finding an iOS developer is as difficult as finding employees for other positions. It has the same challenges and drawbacks. However, tech jobs come with a separate set of challenges that might be absent in non-technical roles.
Without further ado, let's find out how you can find and hire competent iOS developers for your project or business.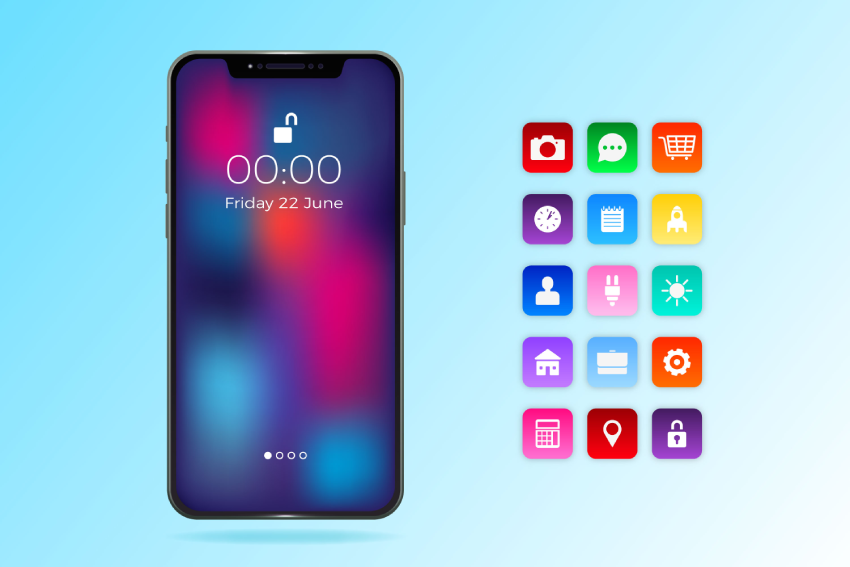 Here's a brief outline of what we are going to talk about. First, we will look at general tech hiring mistakes that you should avoid.
Then we will look at the challenges that come with iOS developer hiring in particular. 
After that, we will compare the different types of employees you can choose from. In the end, we will talk about building a brand that will make it easier for you to find iOS developers.
1. General tech hiring mistakes that all recruiters must avoid
Hiring an iOS developer falls under the category of tech hiring. There are a number of things that you must take care of to avoid bad hiring. They apply to almost every tech hiring scenario.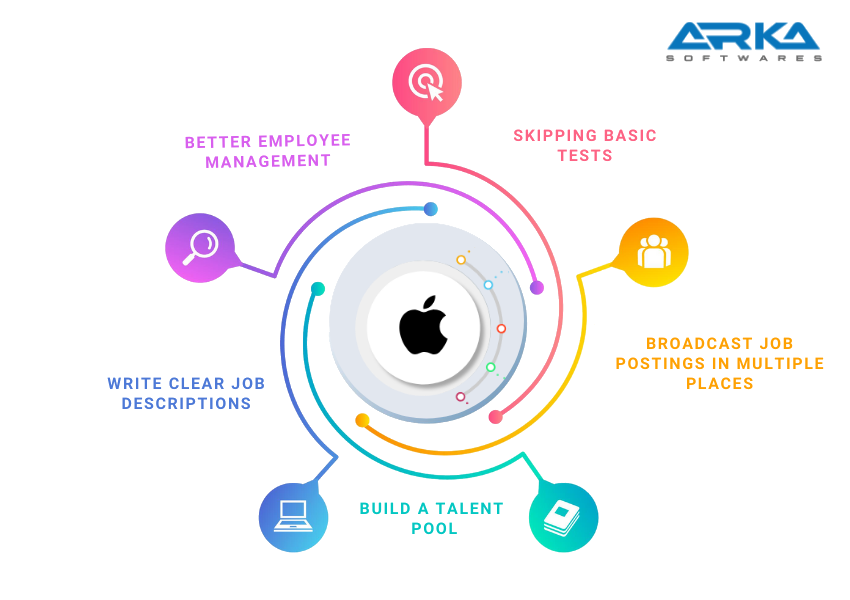 Let's find out what these mistakes are and how you can avoid them.
Skipping basic tests
There's no reason to skip basic tests, like a simple test for numerical reasoning. 
With the availability of tailored tests for different difficulty levels, it is easier than ever to conduct basic quantitative and qualitative aptitude tests before hiring a candidate. 
Broadcast job postings in multiple places
One of the biggest mistakes that recruiters make is posting job openings on only forums or websites. 
Let's assume you are the most active on LinkedIn. It does not mean that you do not need to post about job openings on other platforms, be it job forums like Monster or Facebook groups for developers. 
There's a simple logic to this process – the more people you reach, the higher the chances of finding the right candidate.
Build a talent pool
Every recruiter hires for the first time only once.
For every hiring process, you are likely to come across many candidates who are good but not enough to make it. Instead of discarding their applications, make a talent pool out of them. It will help you a lot in the long run.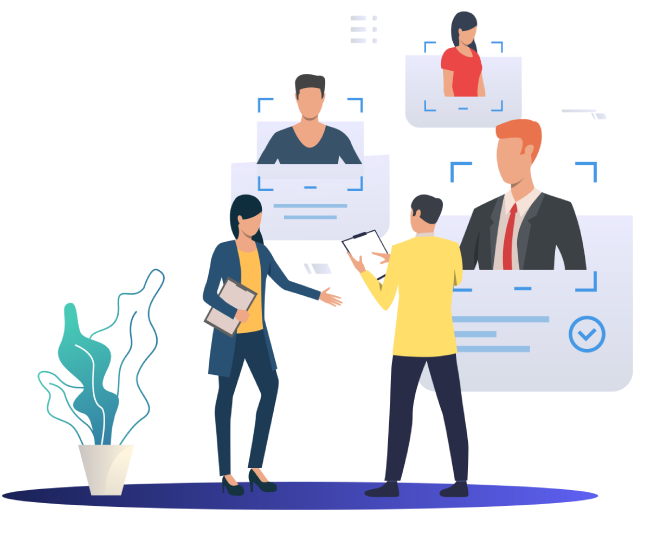 Once you have a talent pool, you already have access to a wide pool of candidates whenever you are in the need of a new developer.
Having a talent pool reduces both the time needed for new hires and also its expenditure.
Write clear job descriptions
If your job description does not say exactly what you expect and what the candidates can expect, many people will not bother getting in touch. 
You must understand that iOS developers are in high demand and can afford to not follow up with every job description they see. If your job description is clear, more people are likely to apply for it. 
Following an iOS developer job template will make writing job descriptions very easy.
The few things that you must mention in the job description are:
What experience level are you looking for

Whether it's a remote job or not

Benefits and perks

Exact job expectations and duties
If you are posting on platforms where character limit is not a concern, don't be afraid to write more detailed job descriptions. 
Use asset management tools for better employee management
Asset management tools are a must-have for any company, no matter what their size or scale is. 
There are many great asset management tools out there, including Zluri's asset management tool. Using such a tool makes not only hiring easy but also post-hiring processes.
2. The challenges of hiring iOS developers
Due to the market dominance of Android devices, you may struggle to source iOS developers in your local area. Thankfully, though, there's no need to limit your search to the immediate radius surrounding your business's headquarters.
Can't find any iOS developers nearby? Why not go global? Global hiring is now completely feasible thanks to employment of record services.
EOR services enable you to legally hire workers from anywhere in the world by routing the hiring process thorough a legal business umbrella in the desired country of employment.
Several challenges are specific to hiring iOS developers. These are on top of the general challenges that every tech recruiter faces. Let's find out more about them.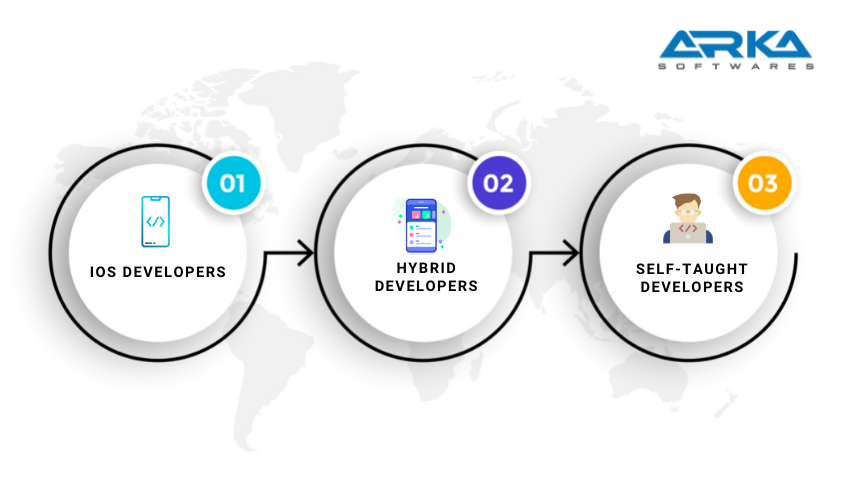 Hiring iOS developers would not be cheap
No matter where you are posting your job openings, hiring iOS developers would not be cheap. 
It is a specialized task that very few people have a grip over. 
If you want a good developer who knows how to solve problems, you will also have to respect the person's skill with proper remuneration.
Decide between hybrid developers and iOS developers
With the genesis of flutter, developers can now write a single code for both android and iOS apps. 
Before you look for an iOS developer, make sure you know whether you want a hybrid developer or a dedicated iOS developer.
While you are more likely to easily find a hybrid app developer, iOS development has certain advantages for iPhone apps. Knowing what you want will make the hiring process fast and easy.
Do not undermine self-taught developers
Going strictly by a degree and academic qualifications can cost you some of the best developers you can ever work with.
In today's information era, many passionate developers do not have any academic background. If you are giving a lot of importance to degrees, you might lose out on many potential talented people. 
3. Different ways to hire an iOS developer
Candidates apply for roles in various capacities. Some are freelancers who are not ready for in-office jobs. 
Others might be looking for internship opportunities. Not everyone is looking for a full-time in-office job. There are agencies as well which work with freelancers and full-time employees. Choosing between them can make a huge difference in the final product.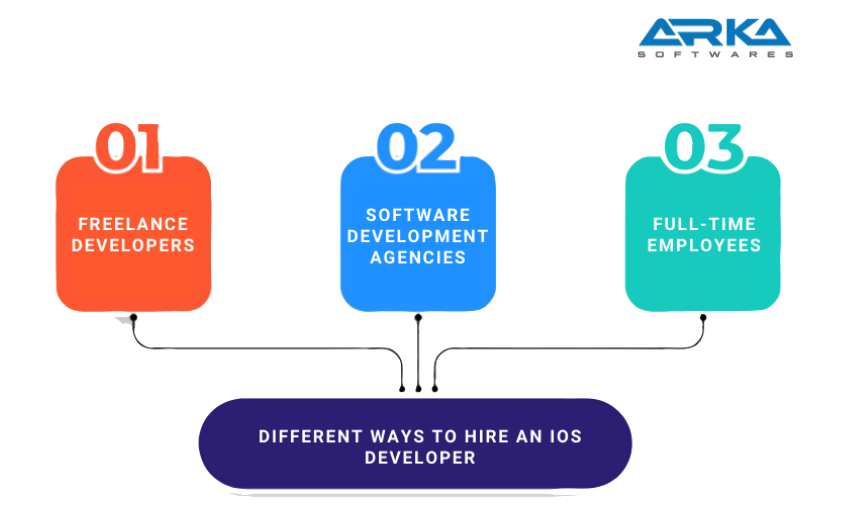 Freelance developers
In the United States alone, there are more than 100,000 freelance software developers. Despite the lack of job security, perks, and benefits, many people choose to freelance because of the flexibility it offers.
Working with a freelance developer is much cheaper than hiring a full-time employee. First, you are not paying for all the perks and benefits that you have to offer full-time employees.
Second, you are not hiring a freelancer for a permanent position. They work on individual projects and renewing the contract is up to you. 
Depending on the competence of the freelance software developer, they can do as good a job as a full-time employee.
However, there are disadvantages to freelancers as well. First, freelancers are nowhere close to full-time employees when it comes to reliability.
While experienced and reputed freelancers offer contracts, many newbies do not. If they decide to run away mid-project, there is nothing you can do. 
Software development agencies
Agencies offer a middle ground between freelancers and full-time employees. 
When working with a software development company, the degree of reliability is much higher. If one person cannot continue the project, agencies have other people who can act as backups. This increased level of dependency comes at a cost.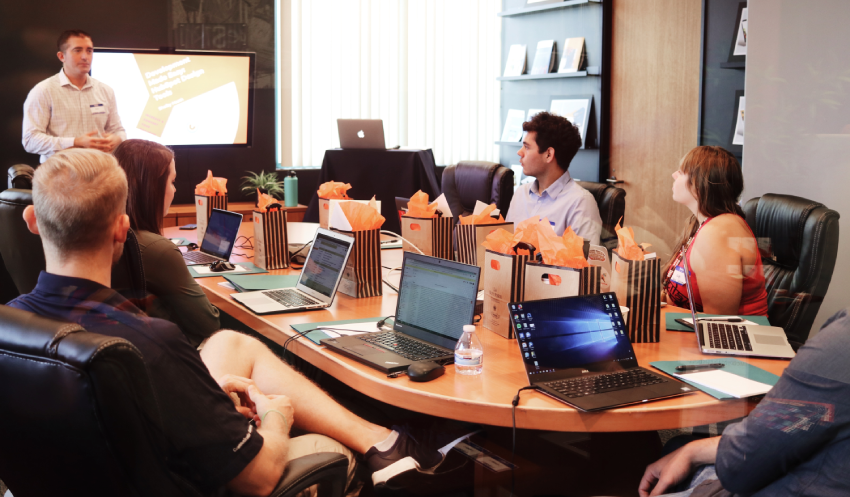 When working with an agency, you are likely to pay much more than what you would to a freelancer. However, it is still much less than what a full-time employee would charge.
There are some disadvantages to working with agencies as well. 
Certain agencies can be very expensive to work with, especially if it's a complicated project. If you end up with an agency that does deliver on its promises, it can become an expensive mistake.
Full-time employees
Full-time employees are often the go-to choice for businesses. There are many reasons behind going for full-time employees, but dependability is the most important of them. No other mode of hiring offers as much security and dependability as full-time developers.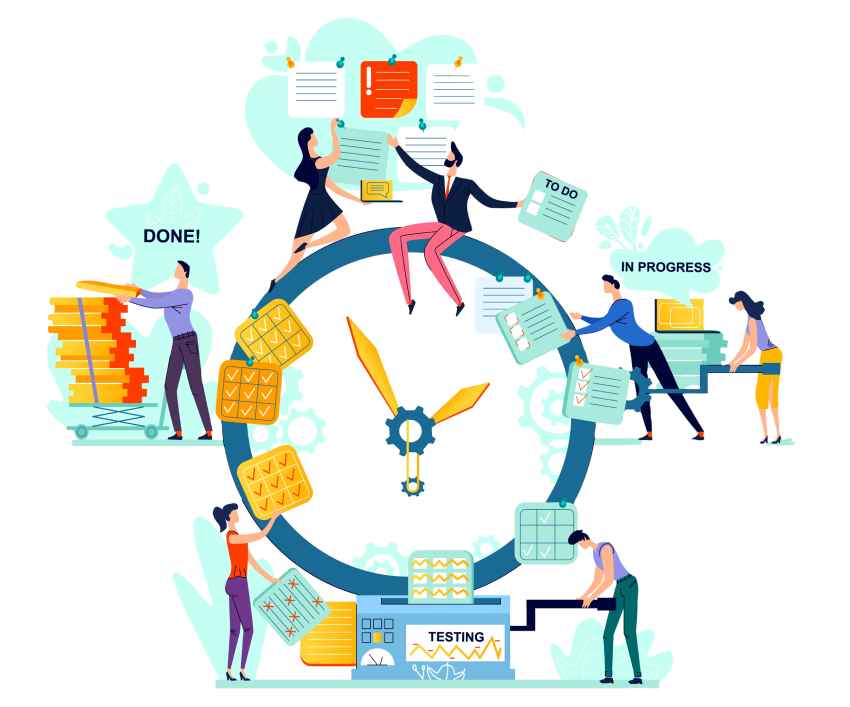 With the recent change in the job landscape, it can be quite difficult to find and hire full-time employees. 
The cost of hiring full-timers is the biggest deterrent for recruiters. There is a lot of associated expenditure when it comes to hiring full-time employees.
Whether you choose an agency, freelancer, or full-time employee, you must make sure that they tick all the boxes you are looking for.
The fundamentals of the hiring process are also the same. While it is somewhat different for an agency, you roughly look for the same skills in freelancers and full-time employees. 
4. Building your brand to find the right employees
Let's look at it like this: if you are looking to buy a new smartphone, you would go for iPhone over some brand that no one knows about. Before proceeding, check viruses on your iPhone to ensure security. Once you've done that, read the article for more information.
The problem here is that you do not even know if the other brand is making better phones than the iPhone. We tend to assume that if it was indeed that good, you would know about it. The same thing happens to candidates when they are looking at job openings.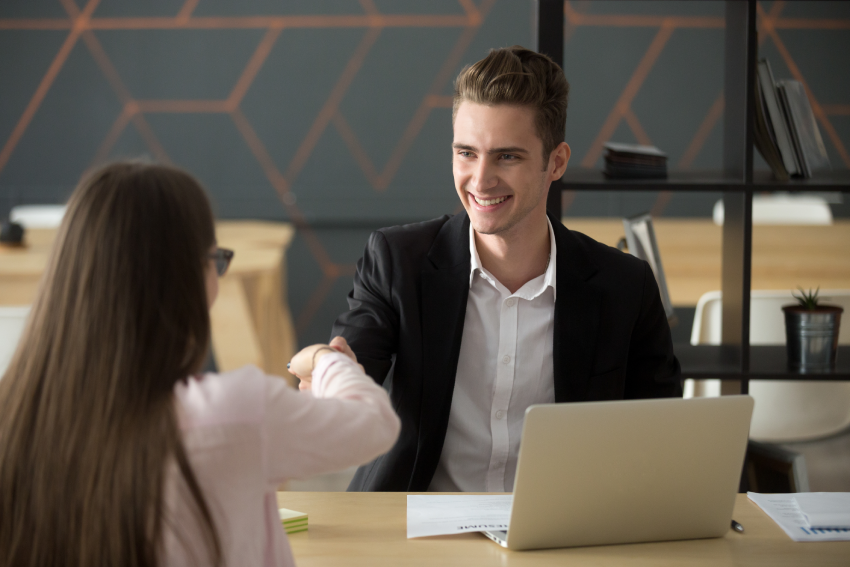 If your business has no name for itself, good developers would not have any incentive in joining your company. Everyone wants to work with a business that has its own brand. It helps them in their future career prospects and also makes them feel better at the present.
Building a brand requires lots of things – social media marketing, content marketing, offline marketing, and a lot more. While marketing is important, making sure the quality of your products is good is even more important. That would in turn boost word-of-mouth marketing.

Everyone wants to work with an established brand. If your business or app development company becomes one, finding iOS developers, or any developer would be easy.
Conclusion
We hope our brief guide will help you find and hire the right iOS developers for your projects. Keeping the above-mentioned pointers in mind will make the process much easier for anyone.