There's a lot of buzz around Metaverse right now in the IT world. Facebook's rebranding as "Meta" and the influx of money into Metaverse ventures is a positive hint that it's the next paradigm change in technology.
However, ever since the metaverse began to include education enterprises on its radar, people have been wondering if it will contribute to an educational revolution. A fundamental query arises: what is the metaverse?
Now that things are more obvious, we conducted some analysis to find how education in the metaverse will be deployed and validated in the new Meta world. Continue reading to find out more. 
Metaverse: Overview
As a decentralized system, Metaverse makes it possible for anybody to create and administer virtual reality settings and apps. In essence, it is a three-dimensional virtual environment built on top of blockchain projects.
Creating and sharing digital goods is made possible through the creation of personal virtual spaces and social networks. So, to sum up, it's an online arena where anybody may create and control their online identities, allowing for the creation of communities.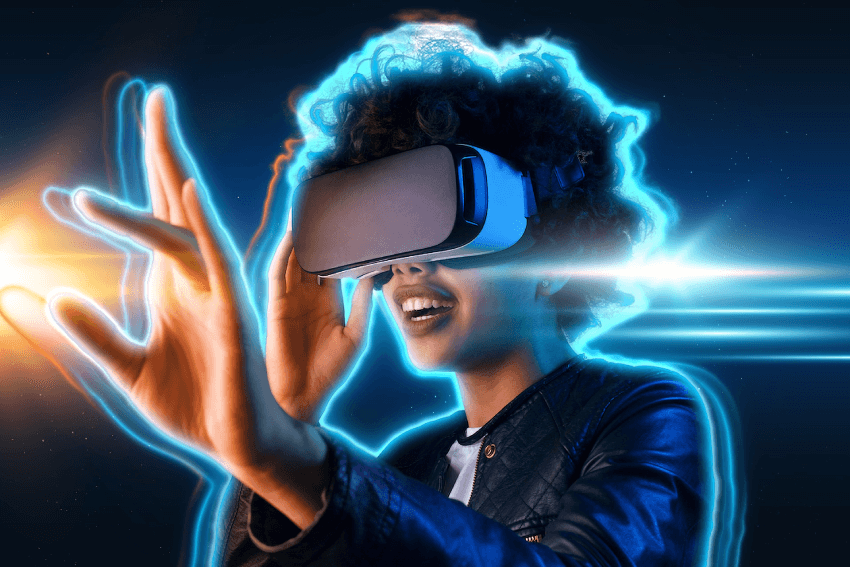 Blockchain technology will be the driving force behind the Metaverse initiatives in the future, and that will have a profound impact on everything. The virtual reality industry is about to get a significant boost from Metaverse. While the usual concept of the metaverse is a virtual reality environment in which people socialize via avatars, some believe that it might incorporate robots as well.
In one way or another, the metaverse will be a place where people live and shape it. As we progress into the digital age, our reliance on technology is only going to grow. Individuals in a virtual environment can speak and engage with one another through a customized avatar in the metaverse's foundation.
Building Blocks Of Metaverse
Blockchain
We were already seeing the effects of the Blockchain's impact on online transactions even before we had the Metaverse to take advantage of. This concept served as the foundation for several other ground-breaking technologies, including NFTs and cryptocurrencies.
So, what exactly is a blockchain, then? A blockchain is a decentralized digital record that may be used to perform transactions, smart contracts, and other kinds of agreements. Its efficacy is based upon the fact that every transaction is saved on a distributed database in several places, which is why it is decentralized.
It maintains a historical and clear record of all transactions, so safeguarding confidentiality and maintaining the accuracy of the data. Because the system is open, no one group has complete control over it.
As a result of the blockchain, we're in the midst of a technological revolution with a plethora of potential development pathways and possibilities. Cryptocurrencies such as Bitcoin and Ethereum have a number of advantages, including security and anonymity. Similarly, special digital tokens based on blockchain technology, known as NFTs, are already developing their own market for trading and reselling.
Augmented Reality
The term "augmented reality" refers to the use of computer-generated perceptual information to enhance a user's perception of the actual world. It's a digital overlay on top of the actual world that shows up as a reflection on the screen. 
Through the use of computer-generated 3D images, video, and music, we can now immerse ourselves in the world around us. AR is frequently utilized in mobile-based apps, where audio, video, images, and text are placed on top of one other.
A 3D digital avatar on the web is among the newest characteristics of this burgeoning technology. Your avatar isn't simply a speck on the screen; it's a representation of who you are on the internet.

Virtual Reality
Virtual reality environments are the emerging technology trends that have physically captured the attention of people. In this virtual world, users are immersed in a three-dimensional space created by a computer program.
They may use it to obtain a feel for a place, a circumstance, an event, a career, a product, or even the life of another person without ever having to be there themselves. A person can be transported to another world by using this powerful new technology.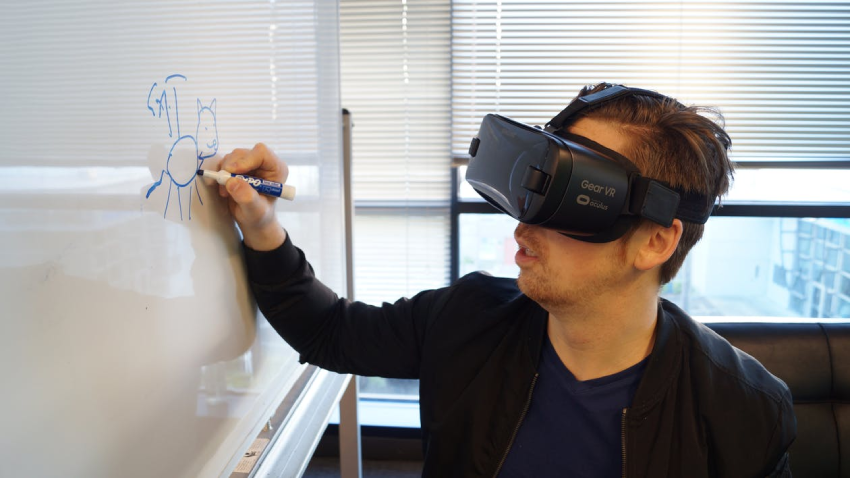 To better understand human behavior or teach employees in a realistic training environment, VR experiences can be utilized. Because of this, it is frequently employed in the training of professionals like pilots and astronauts, in the dissemination of knowledge, and in the stimulation of inventiveness.
Moreover, VR is getting increasingly prevalent in the present day. Numerous new VR firms are springing up, and the technology is becoming more accessible to the general population.
Why Does The Education Sector Need Metaverse?
The Covid-19 epidemic had a negative impact on all industries. All businesses, including academic institutions, have adopted virtual communication. A lack of face-to-face interaction and hands-on learning may have a negative influence on students' academic performance and willingness to study.
Metaverse, on the other hand, allows students to completely immerse themselves in a digital classroom. As a consequence, students benefit from a hands-on learning experience and have the opportunity to communicate directly with their teachers.
Incorporating VR into the classroom is a great approach to teaching students both theories and models. An abstract problem can be brought to life by using virtual reality. Learning becomes more pleasurable and interesting for students when they are actively involved in the metaverse classroom, which improves their operational abilities and provides an immersive learning experience.
What Effects Will the Metaverse Have on Online Education?
A rise in the popularity of eLearning has prompted a search for the best methods to make it more interactive and fun. It's possible to get a sense of the metaverse's potential influence on education by describing the technological capabilities associated with each of its components. The following is a glimpse of how the metaverse might improve education:
Use Of Augmented Reality In The
Metaverse
Classroom
AR technology allows for the creation of digital projections over a physical object that can give a sense of depth. A variety of educational applications may be explored using augmented reality in education. Using augmented reality, for instance, can facilitate the visualization of intangible components and the speedy resolution of issues.
Use Of Lifelogging In The Classroom
Lifelogging is a great way to keep track of one's thoughts and activities on a daily basis. Specifically, an emphasis on self-learning experiences can promote the usage of the metaverse in education. A person's everyday activities might be examined and reflected upon.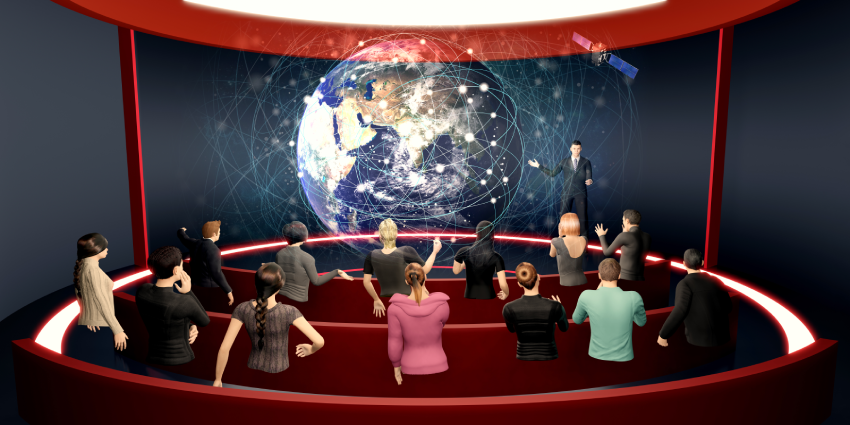 To put it another way, the metaverse may be used to represent and incorporate feedback from real-world experiences. The ability to critically examine a wide range of facts is also provided.
Enhancing Interaction
Metaverse gives teachers the ability to establish rooms where they may have meetings for their students in order to alleviate conflicts and promote collaboration. Meanwhile, students may create study spaces where they can work together, share resources, and have fun while they learn.
Using their avatars, all users may connect, exchange data, interact with the same items, or play games with the same avatar. Students are given more opportunities to interact with one another and with their professors, thanks to these tools.
Incorporating Virtual Reality Into The Classroom
The growth of the education sector may be marked by the use of virtual reality to imitate practical realities in digital contexts. Firefighting training, for example, is a costly endeavor in the real world. As an alternative, a VR simulation of firefighting drills might be a cost-effective option.
Benefits Of Metaverse In eLearning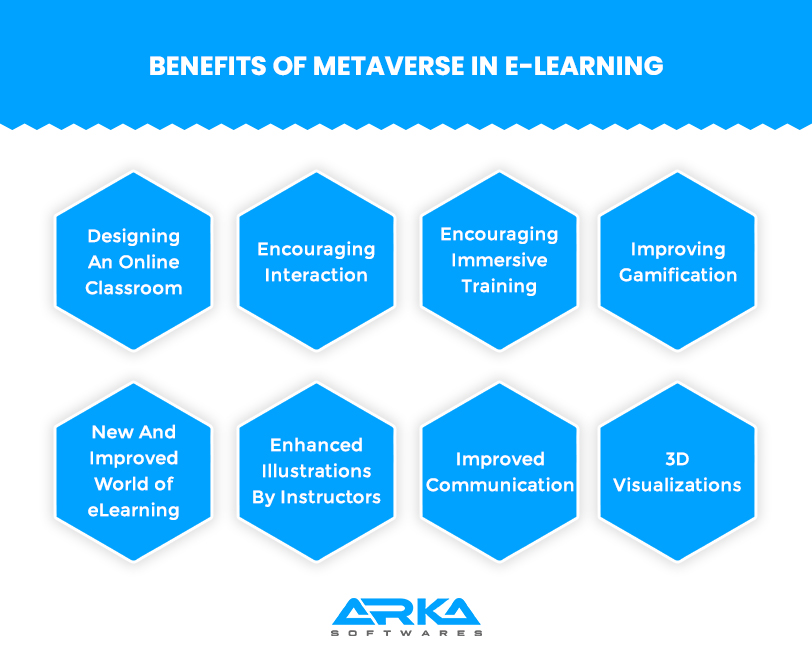 Designing An Online Classroom That Is Both Engaging and Lifelike
The metaverse's capability to inject life into virtual learning environments is its most valuable contribution to the field of eLearning. Educators may create classrooms that are tailored to their specific needs. The only limit to their creativity is their imagination. With completely customizable avatars provided by app development company for learning app, students may interact with real-world things and put concepts into practice.
An additional benefit of allowing students to utilize avatars that are more accurate representations of themselves, rather than generic drawings, is that it helps keep students more involved in the process of learning.
Encouraging Interaction
It's no surprise that online learning makes it difficult to engage and communicate with others. Students and instructors who are separated by physical distance may experience a sense of isolation. Teachers can use the metaverse to encourage students to connect by creating rooms where they can have internal meetings.
A study area can also be created where students can work together and interact. These features encourage students to interact with their peers and professors, which enhances the learning experience.
Encouraging Immersive Training
Metaverse technology relies heavily on AR and VR. Virtual reality headsets and glasses are used to immerse the person in the virtual environment, specifically. Students who take online courses can benefit greatly from immersive learning as it assists them to put concepts into practice, recall information more effectively, and raising their level of engagement.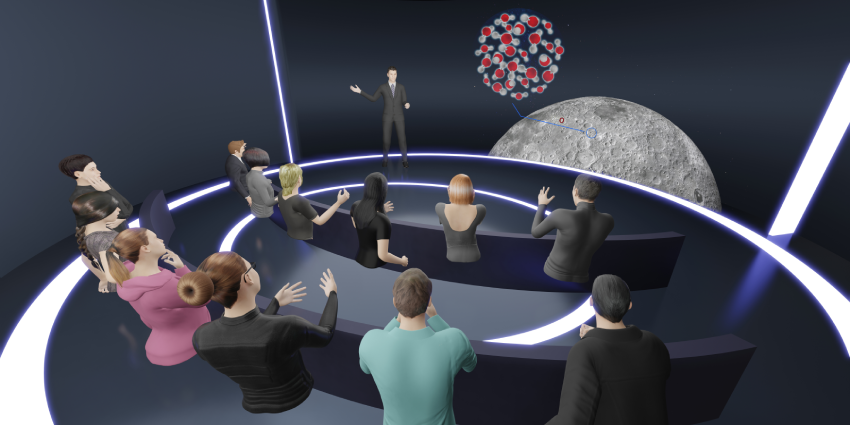 As an example, 3D models may assist students to grasp how a piece of technology works or what a mathematical notion looks like in the real world.
Improving Gamification
Gamified learning has been around for a long time, and its benefits have been well documented. In addition to improving problem-solving skills and providing real-time feedback, it also makes studying more enjoyable and less of a chore.
More than ever, the metaverse brings gamification to life since users are no longer merely participating in a game; they are part of it! Using VR/AR technology and the limitless possibilities of the metaverse, educators may design game-based assignments that students can complete in surroundings that are very realistic and match real-world scenarios.
New And Improved World of eLearning
In today's world, a student prefers to use his smartphone to learn rather than with a book. Metaverse apps developed by an education app development company can build a virtual world where students can wander, scribble notes, and speak with one another, revolutionizing the eLearning business in the long run. There is a virtual environment where they may play games as well.
Enhanced Illustrations By Instructors For Students
Instructors frequently utilize a video calling app like zoom, but they are unable to provide a realistic representation of real-world items through them. With the use of AR, teachers can successfully demonstrate these concepts to their students.
Holographic applications, for example, can be used to reflect a 3D picture by a teacher in order to show the components of an automobile. Experiments in science and mathematics will be better comprehended by the students.
Improved Parent-Teacher Communication
Parents can use the metaverse to improve their students' performance. It is possible for parents to see their children's classrooms in order to verify the level of education being provided at the school. Furthermore, parents may communicate with distant teachers and assess the effectiveness of the activities their children engage in via VR applications.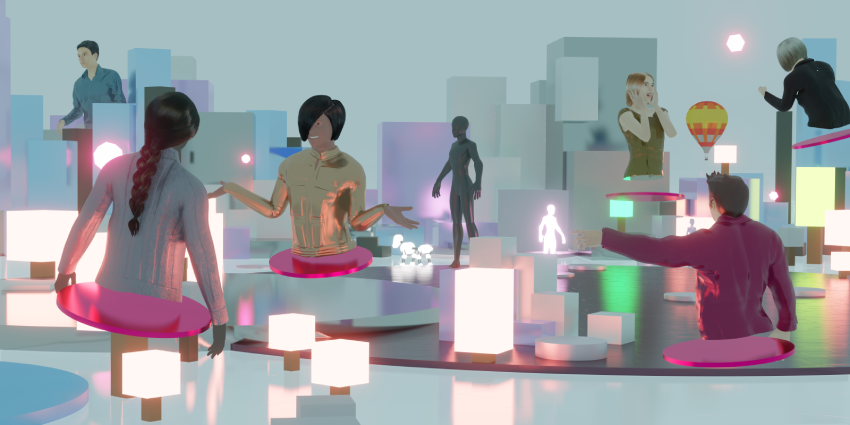 3D Visualizations Enhance Educational Resources
With the aid of 3D visuals provided by the metaverse, learning resources will be enhanced. Students may immerse themselves in books, hear the text, and see diagrams in a 3D format through the use of virtual reality. Students can learn more effectively about history through VR-generated cartoon films. Exams may be made more interesting and engaging by including metaverse apps in them.
As an example, students may be given interactive questions on examinations, or they may be given virtual case studies that feel like they're actually taking place. In this way, the metaverse may change educational resources, bringing them closer to reality and improving the eLearning sector.

Conclusion
The metaverse is capable of revolutionizing education. Virtual reality is becoming more and more popular with educators and students alike, but using technology in the metaverse classroom requires time and patience.
Teachers must get metaverse-related training, and school districts must assess their digital environments to see if they are appropriate for their student's learning needs. Teachers must also have access to the most up-to-date tools and methodologies in order to make good use of these resources.
Metaverse also allows students from various walks of life to form a community and participate in educational activities together. Therefore, a well-executed version of this idea has the potential to transform the way students learn in schools.