If you are a technology enthusiast looking to learn an advanced tech skill to boost your career prospects, or a business owner who is envisioning transforming your business idea into a digital reality, you're at the right place.
Here we will provide you an insight into the 10 fastest-growing technologies in 2023.
So, let's check it out.
What is an Emerging Technology?
Emerging technology is something vastly unexplored and offers great future potential in terms of practical applications. For an instance, Artificial Intelligence is a transformation technology, that helps us to detect COVID patients and develop vaccines rapidly.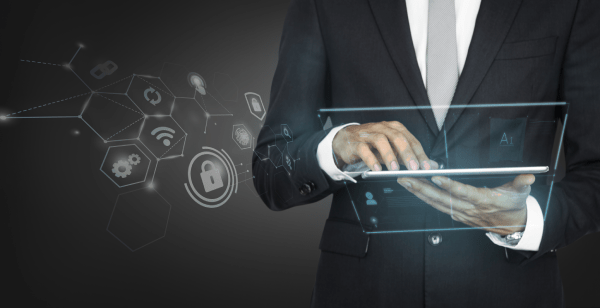 On the other hand, we have Blockchain which could effectively disrupt the finance, digital transactions, and security industry.
Even though we are aware of the potential of Artificial Intelligence and Blockchain, their applications are yet to be realized, which makes them suitable technologies for anyone envisioning to upgrade their skills or planning to develop a futuristic solution.
Here we will learn about the top 10 revolutionary technologies with enormous potential that anyone can consider adopting for their next technology venture.
1- Artificial Intelligence
It is one of the technologies that we have been hearing about for many decades, but still, its potential has not been completely explored yet.
AI refers to the process of integration of intelligence in machines or computers. In layman language, we can say that it's the process of teaching machines to act and think like human beings.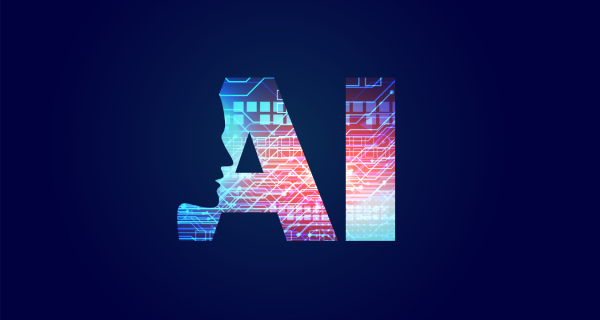 AI is certainly going to act as a forefront of technology evolutions. As per several Experts, the AI market value will cross $400 billion in a couple of years.
AI can be useful in several sectors and could be implemented in various use cases.
For instance, we have already witnessed how AI-inspired smartphones and applications are offering some amazing services to the users, and how end-users can utilize their abilities to fulfill some possibilities. 
You can develop an innovative mobile application using AI, build a next-gen healthcare solution, AI-based trading & investment platform, or even a financial fraud detection system. The opportunities are truly unlimited.
2- Blockchain and Defi
It is probably one of the most talked-about technologies today.
The world is moving from the conventional transaction system to a transparent one, which remains free of intermediaries or middlemen, and fortunately, the blockchain offers exactly that.
Blockchain is a digital ecosystem that is completely managed by its users, as there are no intermediaries or owners in a blockchain network.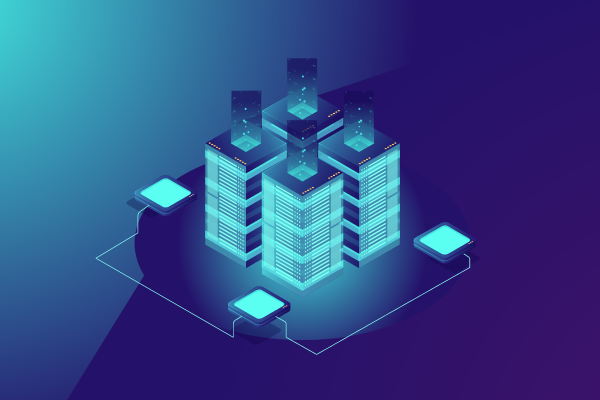 It's a decentralized and distributed network that consists of millions of interconnected nodes.
Every blockchain transaction is processed through and verified by all the nodes in the network, which means there is an almost negligible possibility of human error or failure.
Blockchain is not managed or governed by any centralized entity, it is public and thus completely transparent.
It offers massive potential in various sectors such as finance, banking, cryptocurrency exchange, digital security, cross-border payments, cloud computing, voting, medicine, identity security, security tokenization, and more.
Decentralized Finance (Defi) is another technology that is emerging along with the Blockchain. You can utilize Defi to build financial applications such as P2P investment, peer-to-peer lending and borrowing, and others.
3- Internet of Things (IoT)
IoT is a term that was coined in the late 90s, it refers to a network that consists of a variety of physical devices.
In the modern world, we can consider that network like the Internet that connects billions of devices and allows them to communicate with each other and exchange data to offer innovative services to the end-user.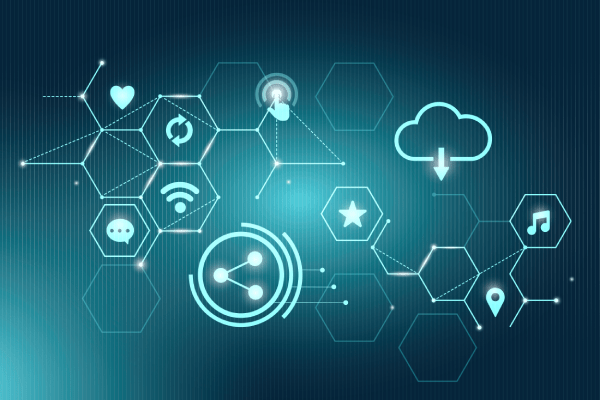 The most common example of IoT is Smart Homes, where various devices or objects such as smartphones, TV, refrigerator, LED lights, AC, etc. can be connected to provide next-gen services and automation to the user.
The devices could be connected via a home network (a high-speed internet in Chicago or any other location) and could be controlled using an interface, both via voice and physical guidance.
IoT is undoubtedly the most talked-about technology revolution of our time. If it is realized properly, then it can make processes more cost-efficient and effective, while automating the day-to-day functions.
You can certainly learn IoT to develop applications.
4- Virtual Reality & Augmented Reality (AR & VR)
AR & VR is a game-changing innovative technology that was introduced in the last decade and since then it has offered some unimaginable prospects to the users and the industry.
However, we are still quite far away from witnessing its mass implementation or utilization. As of now, AR & VR is mostly used in industries such as training and education, entertainment, gaming, and healthcare.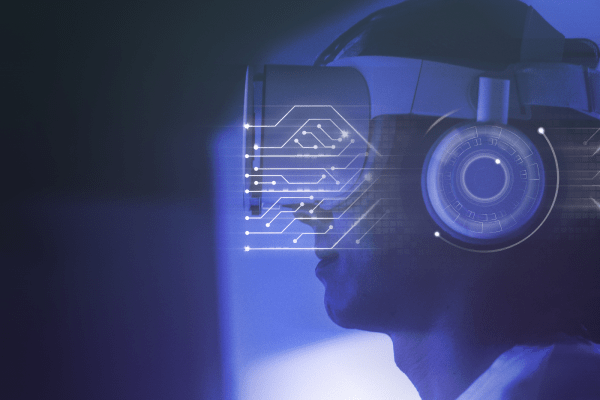 Augmented Reality (AR) refers to an integration of real-world objects into the digital world, that helps us to convey information through text, audio, graphics, and other virtual enhancements.
On the other hand, Virtual Reality (VR), refers to the development of a computer-generated artificial 3-dimensional environment, that a user can interact via electronic devices.
We are already seeing how AR & VR have revolutionized the education, gaming, and entertainment industries.
There are several leading companies such as Google, Microsoft, or Apple, who are investing heavily in this domain and launching pathbreaking devices.
However, it is just a start, and we are going to see many innovative possibilities with AR & VR in the future.
5- 5G Technology
5G, which is also known as 5th Generation mobile network technology, is a pathbreaking technology that is going to revolutionize the way we are using the internet today.
Using 5G Technology, we are bound to get blazingly fast speed and it enables us to connect multiple devices with a single hub at the same time.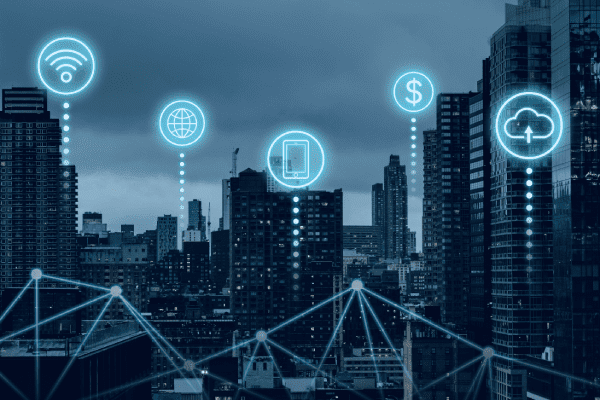 5G will allow us to implement and utilize the bandwidth-hungry application, and it is the best time to develop next-gen 5G-based solutions.
Here it is important to know that when 5G technology is combined with other state-of-the-art technologies such as IoT or Robotics, then it offers some unprecedented business opportunities.
5G can enhance the performance of an IoT network by offering a high-performing and stable internet connection. Other possible use cases include machine remote control, industrial automation, 5G cloud robotics, and many more.
5G is yet to be rolled out in most of the world and envisioning its potential, it is advised to learn to build applications that support 5G, which can certainly help your customers and boost your business growth.
6- Cyber Security
As we are using more connected devices and digital gadgets, the growth of the Internet is apparent, so is the possibility of cyber threats and security breaches.
Cyber Security is a technology that deals with the security of the app, users, and their sensitive and confidential data from a variety of internet threats such as malware attacks, hacking, phishing, DoS attack, and others.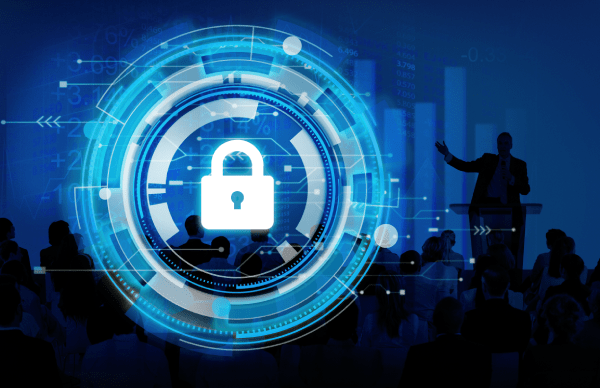 Cybersecurity is certainly the most vital technology at this crucial juncture, as we have witnessed a plethora of cyber-attacks and cyber-crimes in the recent decade, which not only jeopardize the reputation of an organization but have financial and legal repercussions as well.
Everyone from Corporate to the Government or Public Sector units has realized the importance of Cyber Security, and thus they appoint a team of professionals to handle the crimes related to cybersecurity.
Hence, the need for cybersecurity is apparent and so is the need for platforms and applications that tackle cybersecurity issues.
It doesn't matter if you are looking to develop a business on next-generation technology or planning to learn an innovative technology to upgrade your career, Cyber Security is certainly the best option for you.
7- Machine Learning (ML)
In simple terms, Machine Learning is a technology that is used in tandem with Artificial Intelligence.
However, it is slightly different in approach, as it deals with the development of capabilities for machines to learn from the past, instead of focusing on building smart machines, which can artificially think like a human being.
In other words, we can say that Machine Learning enables machines to automatically observe and learn new things, understand the data models, and adapt themselves using their past experience or data pattern.
Machine Learning offers unprecedented scope in sectors such as medical research, image recognition, banking and finance, speed recognition, traffic prediction, education and training, understanding consumer behavior, e-commerce, data analytics, pattern recognition, and others.
For instance, a machine learning program can be built, that can offer product recommendations to the end-user based on their preferences and past purchase history.
Machine Learning is in massive demand and more organizations are investing heavily in ML solutions to improve their business offerings and enhance their customer experiences.
Machine Learning is not the future anymore, it has already arrived, and is going to rule the roost for many decades.
8- Cloud Computing 
Cloud Computing is a comparatively old concept, which was coined a few decades back, but its practical implementations are visible for some years now.
Though the concept of distributed computing or Cloud Computing is old, it is still a futuristic technology that has disrupted the market and still has miles to go.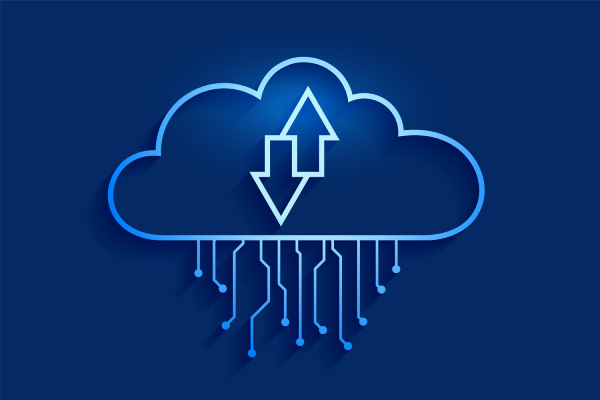 Cloud Computing refers to the mechanism that ensures the availability of computing resources over the internet so that users can utilize them from virtually anywhere.
It enables users and business owners to access and use state-of-the-art computing resources such as servers, networks, Storage without the hassle of managing them.
You can say that it's a concept of renting the computing power on the cloud by paying a specific subscription fee.
Besides the usual computing capabilities, cloud computing could be used for a variety of purposes such as easy & secure communication, live training, distance learning, social marketing, real-time collaboration, team meetings, and more.
If you have a business idea that can be executed on the internet, then cloud computing is your best bet to develop it without thinking of provisioning or managing resources yourself.
9- FinTech
Fintech is yet another revolutionary and futuristic technology that has disrupted the financial market.
The term 'Fintech' is a combination of the words Finance and Technology, and it refers to the implementation of the latest technologies to improvise the way financial transactions are executed or managed.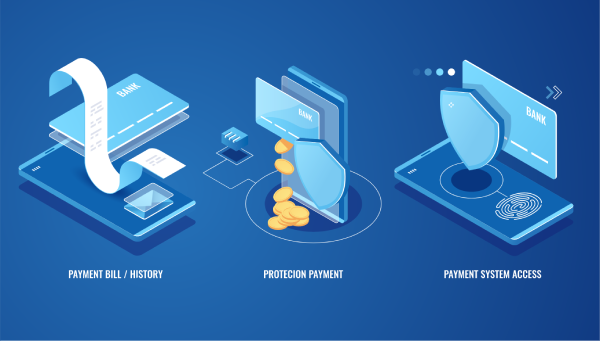 The most common examples of Fintech include cryptocurrency exchanges, payment gateways, Internet Banking, global payment transfer, loan applications, etc.
All these applications use futuristic technologies like UPI and Blockchain to make speed up digital payments and make them secure and affordable.
The good thing is that we are yet to utilize the complete potential of FinTech app and there is still a lot more to achieve.
The opportunities to develop innovative solutions and applications inspired by Fintech are just unprecedented.
For an instance, you can develop a digital payments app such as Paytm or PayPal, that can use cryptocurrencies as the default method of payment.
10- Voice assistance
Voice assistance Softwares and platforms have captured the imaginations of consumers across the world.
Voice Assistance tools provide an innovative method of interaction to the customers, which helped them to process some routine tasks.
Many big corporates like Amazon (Alexa), Apple (Siri), Google (Assistant), and Microsoft (Cortana) have launched their Voice Assistant programs, that help their customers to interact with their devices using voice commands.
Voice-based apps are faster and easier to execute. You can search Google using your voice, ask Alexa to play a specific song for you, ask Siri to call your friend, and much more.
It's a revolutionary technology that offers unimaginable opportunities for everyone involved.
If we combine Voice Assistance technology with Artificial Intelligence, then it becomes a massive utility. It could be used to analyze the user experience and offer highly personalized services.
There is no harm to say that there is massive scope for organizations and startups, which are looking to develop an application based on Voice Assistance.
Voice Assistance is certainly a cool technology, that will transform many areas in the future, and it is advised for technology enthusiasts to learn it for career-upgrade in the future.
Conclusion
Technology has been an integral part of our lives, and its role is only going to increase in the future.
Our optimal future growth must accept the technological evolutions and adapt ourselves and our business functions according to them.
Although many technologies are evolving and emerging in various domains, these 10 technology trends offer promising business and career potential for the foreseeable future.
The heartening aspect is that these futuristic technologies are in massive demand, the skilled professionals are being welcomed onboard.
This is the right time to choose a suitable technology, get adequately trained, and get on board at the early stages of these technologies.
It will certainly position you to gain unprecedented success now and in the future.
We are pretty much sure that this list of fastest-growing technologies will help you to make decisions.
The technology paradigm is changing like never before, and if you want to stay relevant in this ever-changing world, then it is important to learn and implement the latest & the best of futuristic technologies.
FAQs for Emerging Technologies in 2022