Introduction
Gone were the days when our mornings were incomplete without a newspaper, a fresh coffee and the newspaper used to be a ritual of every morning, the newspaper used to cater a wide audience hence in order to attract maximum eyeballs it consisted of news about current affairs, politics, international news, weather forecasts, entertainment news, advertisements, food recipes etc. Though newspapers are still preferred by the elderly but when it comes to the smart phone users, these users wouldn't have to look for a newspaper as all they need to do is just scroll the news feeds of their favorite news apps.
There are numerous news applications that have become quite popular among the people for its coverage and variety of news, Inshorts is one such application which has been readily accepted by the users and has made a niche for itself in the industry.
What is Inshorts?
Inshorts is a news application that collects up to the minute news from varied references be it worldwide or local references. The application states the information (news, blogs etc.) in an objective format and less number of words like 50 to 60 words. The content generally so offered in native and English language. The information is paraphrased in a way that it is eye catching and to the point. Whether it's a story from the movie business or about the ongoing pandemic the application offers a range of ongoing events and occurrences. Inshorts came in existence in 2013 where in three college friends introduced this application.
Inshorts Market Capture:
Inshorts began with a basic intention of paraphrasing news in less than 60 words, though now it has earned on the average of more than $10 million/P. A in the financial year of 2019 and the industry insiders are predicting that Inshorts might double the profits in 2020.
Inshorts has almost 300 ad clients and every other month ten more clients are added in this list. It's The client list comprises international names like Netflix, Merecedez, Myntra, etc among others.
Inshorts incomparable evolution is impelled by its high end users, who quest for a news platform which they could use even being occupied, the on-the-go convenience to the news. These users hail from metros and upcoming metro cities, the application always stay in sync with its audience and subscribers across the nation. As a popular trade name, Inshorts taps the psyche and requirements of its on-the-go customers who are always occupied and in a way set an example in the trade that a brand has to make sure that their audiences doesn't settle for less when it comes to user experience.
Digital App global market:
A well-known research firm Statista has shared a recent survey results, the standard profit of digital circulation in the United States is no less than $18 billion. The wealth corresponding with the digital space is increasing every other day.
United States digital publishing enterprise, facts and statistics:
Total Digital Publishing Revenue Worldwide: 22.05 Billion USD

Average revenue per user digital publishing industry in the United States: 78.79 USD

Number of Digital publishing products users in United States 100 Million
E Magazines
Number of Digital Magazine Readers in United States : 20.4 Million USD

Share of Magazine audience using Print and digital format:44%

Most Popular Magazine Website in the United States : ESPN The Magazine
E Newspaper:
Online Newspaper in the United States in 2017: 4.96 Billion USD

Number of Digital Only Subscribers to the New York Times: 2.99 Million USD

Share of Consumers who never read Online Newspapers: 33%

With these kinds of numbers one can always foretell that this trend is here to stay for long.

Categories of News based Applications
Aggregator news app:
This kind of app comprises almost every latest news across the globe. These are one of the most sought after applications as these do not restrict its content on the basis of country, community etc. These applications cater to a wide audience.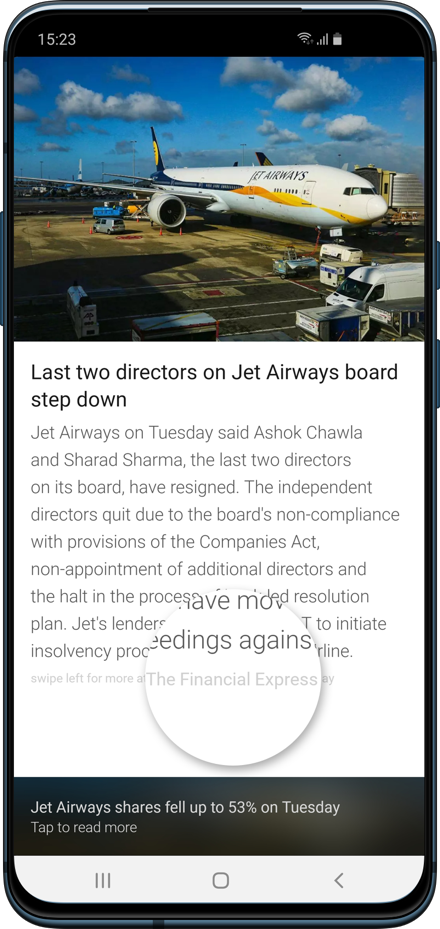 News resource mobile apps:
These applications are kind of electronic franchise of the existing print media. These apps offer constant news flashes, headlines and refreshers
How an application like Inshorts earns money?
For developing an application like Inshorts, at first you have to know the advantages that you get from the news application like Inshorts. Regardless of how much cash you put resources into the news application improvement as long as it gives a decent ROI. Here are a portion of the lucrative thoughts for a news application improvement like Inshorts.
If one is planning to build and market an application such as Inshorts, the first step would be to find out the ways one can earn from Inshorts, It's a fact that your ROI will decide the future of your product. So below is a list of different revenues which are the regular sources of earning.
Subscribers:
For printed papers, typically there will be membership simply like a similar way you may have memberships for your paper application so as to get to some more highlights or substance in the application.
The way there are subscribers of print media who pay for the copies, similarly these news applications also have paid subscribers. The paid subscribers get the permission to access a number of features which a free subscriber might not be able to.
Ads:
Since decades print media has been a major influencer when it comes to branding advertisements. Similarly, a news application is also most sought after platform for the businesses to reach their target customers; hence by paying certain amount to the Admin the businesses can post their advertisement on the application.
Sponsor Campaign:
A news application can also earn revenue by facilitating the sponsor's campaign on the platform. An app could be an authorized platform to sell tickets for an upcoming event by the sponsors, for e.g. if an upcoming popular event or show organizers collaborates with your application to sell the merchandise or tickets then its a win situation for both the parties, as getting their ad placed on the platform the sponsors will have more audience and by being official ticketing partner the news application will get a part of the tickets sold.
Features that should be integrated in an application like Inshorts:
User Platform Features:
Sign in /Sign up:
This attribute allows the new user to sign up with his email address and password. If one has made one already then existing user can access the app using his credentials be able to sign in with the help of their personal email address and password. Now a days one can even sign up via their social network communities like Instagram , Facebook ,etc.
Custome
r
profile:
In this feature user has to state personal details such as first and last name, D. O. B, hobbies etc.

Pop up notifications:
This feature will send the notifications to the user about the latest news and updates.
Look up feature:
As the name suggests one can always look up any specific news or information by using this feature. If one wants to go read some particular news or article, the user can always put the key word in the look up bar and this feature will pull up all the latest news related to the key words one has put across to look up to.
Continuously usually updated news broadcast:
This feature keeps on updating every now and then with the latest updates and news, It keeps on refreshing in order to keep you in-sync with what's happening in the world in real time.
Applying filters to feed: The customer can always set up the content priorities as per his interests by using filters where in one can choose the kind of news they look up to.
Offline features:
This feature allows the customer to go ahead and surf the latest news even without Internet connection.
Cherry Picking:
This feature allows the customer to choose the stories which he actually prefers from the supplied news.
Compatibility with media:
Only relying on the news, stories wouldn't suffice, the application has to be an apt amalgamation of imagery, video and several gimmicks which attract the subscribers to browse the application time and again. Hence it is of utmost importance that application is compatible with maximum types of media versions, like GIF`s, PDF`s, etc.

Likes, reviews and sharing:
It's a standard characteristic in most media applications via this feature a subscribers or customers can always state their feedback, review, like and share the content with several social networking applications like Instagram , Twitter, etc.
Popup messages and Notifying reminders:
In this feature, the user will receive pop up messages notifying the user about the latest released app
Updates etc.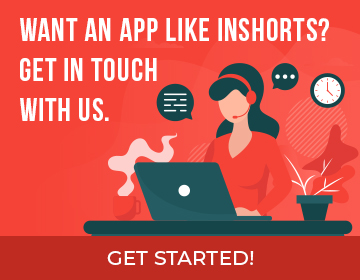 Admin Panel:
Administrate Advertisement:
The administrator can supervise or control the advertisements that are supposed to be reflected on the app.
Rear End CMS manager:
The administrator will administer all the connotations posted on the application.
Live Streaming:
The administrator using this feature would be able to transmit the live stories in the application.
Facilitating Surveys:
Administrator using this feature will be able to facilitate a survey or poll about any ongoing popular subject in the application to get the opinions from the users.
Stages of development:
Once done with the above stages, now the software development begins:
A standard software development company comprises the below steps-
Make a list of your requisite stating the feature kit

Make a sample which comprises wire frames

Designing of the App

Ascribe a clear and comprehendible code
Technology Cumulation to build and design a News Mobile Application:
Hardware /Software Platform for Application: Android /iOS
Analytic Platform: BigData, Flink, Cisco, IBM
Data Archives: Mail Chimp Integration, Cassandra
Payment Partner: Stripe, PayPal, e-Wallets, Braintree
Voice, messages and mobile substantiation: Twilio
Message Notifier: Twilio
Cloud computing solutions: Amazon, Google AWS
Team of Professionals
To plan build and design a remarkable news application, it is significant to employ a bright, expert and visionary teal of developers. The team is an amalgamation of several experts-
Business Analyst

Project Manager

UI/UX Designers

Android Developers

iOS Developers

QA Experts
Check the portfolio for knowing their expertise before making the final call.
What are the factors that affect the cost of the development of a newspaper app like Inshorts?
App platform:
It is one of the cost influencing factors of when designing an app similar to Inshorts, so the cost would vary on the basis of the platform one chooses among Android and iOS.
App features:
The necessary attributes of a news application and high end attributes like data synchronization, push notifications, etc. will derive the expenditure in order to build a news application.
Designing of Application:
The design of the application must be able be to draw the attention of users and also has to be easy to use by the users. This aforesaid combination is achieved by using latest technology, and hence these technologies raise the budget.
App developer:
The price for the development of a media application alike Inshorts generally relies on experienced and creative web developers. Their geographical location and expertise also increases the budget.
If one is planning to build and design a mobile news application one must have the complete project configured by a team of professionals and experts. A generic but important advice would be to plan each upcoming stage before right away jumping in to development stage. The news applications have been a quite rewarding investment for the investors and as per the forecasts and trade predictions it is going to grow in near future by leaps and bounds.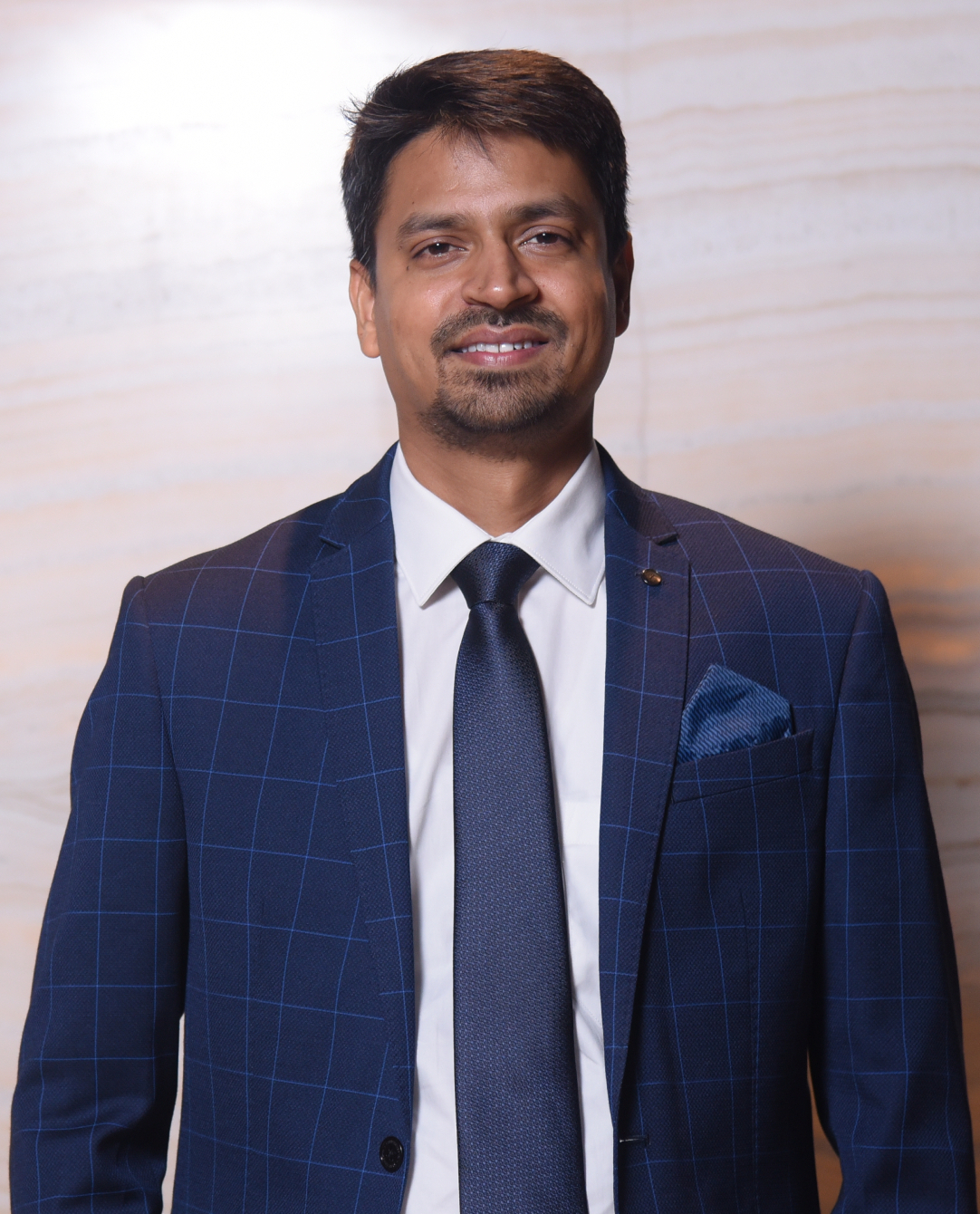 Rahul Mathur is the founder and managing director of ARKA Softwares, a company renowned for its outstanding mobile app development and web development solutions as well as specialized in Android and iOS app development. Delivering high-end modern solutions to all over the globe, Rahul takes pleasure in sharing his experiences and views on the latest technological trends.