Nowadays smartphones and mobile applications are the most essential need of a common man. Today mobile applications are being considered as the best marketing tool for business. The prominent advantage that comes with the mobile application is brand recognition and traffic from which leads can be generated. Internet is not limited to online shopping or browsing information it has provided a platform to various industries and business sectors to grow and reach the untouched markets. One such industry is the Real Estate.
Buying a home is the biggest purchase a person makes in a lifetime. Perhaps it involves a lot of time in research to find the right property at a decent amount. People spend their time researching the various properties by contacting numerous real estate agents, comparing prices, visiting various contractors or builders, calculating the rate of interests, etc analyzing the future value of the investment.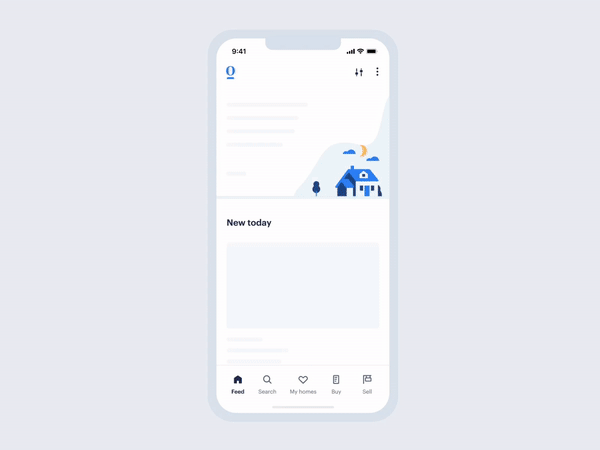 Here is a real estate application is available which is very useful, well designed with feature-rich functionality can prove to be the best tool to tap into this ever-growing and highly profitable market. Now, the time has completely changed for the real estate industry. With the real estate mobile application development, the challenging task of making a potential customer purchase a property has been easy as with the application the customers get the information related to the amenities, surrounding, dimensions, offers (if available) and with the visit to the property site the customers can make the final decision.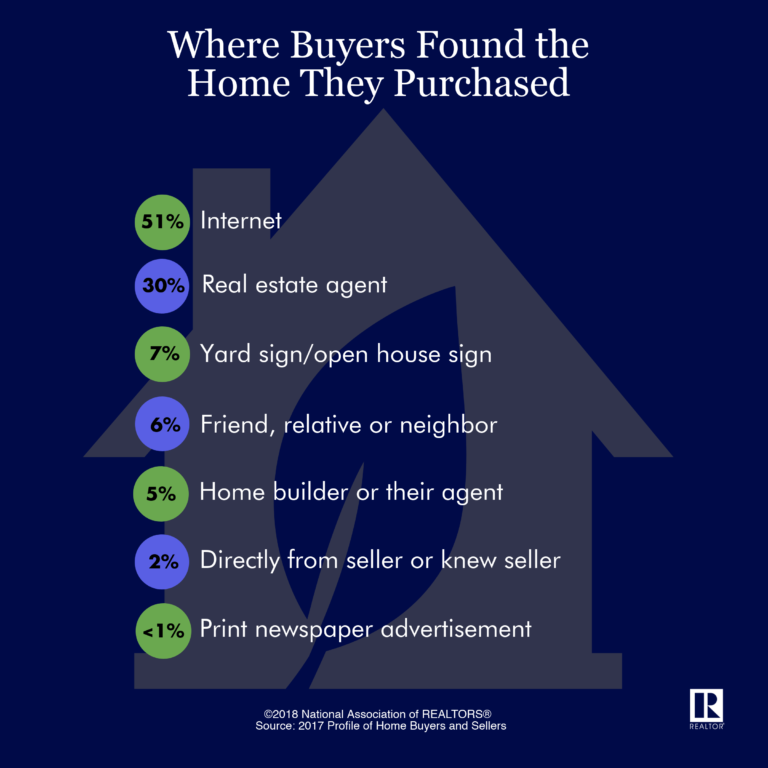 According to the National Association Of Realtors report, 73% of home buyers use a tablet, app, or website for searching homes. Moreover, 76% of all buyers find a home on mobile devices. One more interesting fact is 17% of all the buyers find an agent through mobile devices. Also, business searching for mobile apps have increased by 123%.

Most popular real estate websites in the United States as of January 2019, based on monthly visits in Millions

The Key Statistics on U.S. Real Estate Market
The revenue of real estate in the U.S. is expected to hit the mark of 70 Trillion U.S. dollars by 2020.
Real Estate Sales & Brokerage in the US Market Size in 2020 is $166.9bn
Commercial Real Estate in the US Market Size in 2020 is $1.2 Trillion
Trulia acquisition by Zillow
In 2015, Zillow acquired Trulia, and this combined entity has become the biggest player in the online real estate industry. In terms of monthly traffic, Zillow had 36 million visits and Trulia had around 23 million visits in May 2018.
As a result of the acquisition, the company's web and app had a combined total of around 186 million monthly visitors during the third quarter of 2018, roughly triple that of Realtor.com, which averaged about 60 million monthly visitors during the same period.
Top Real Estate Applications of 2020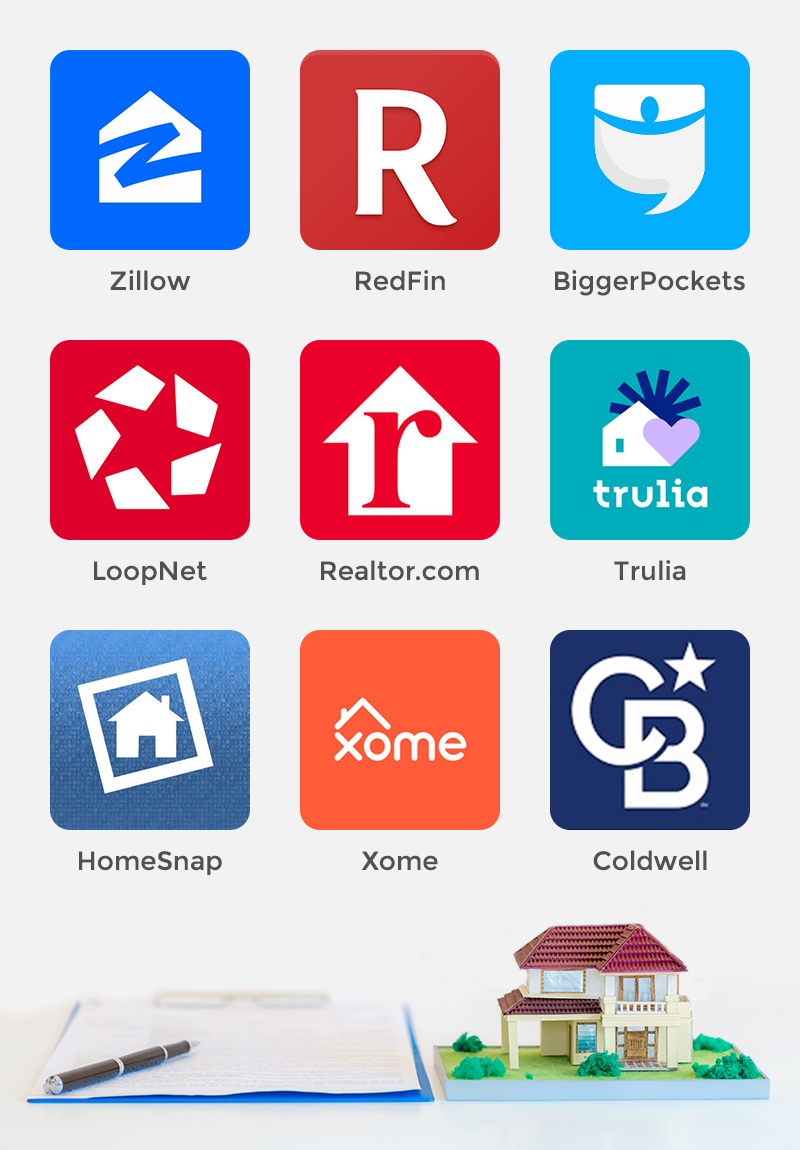 Types of Real Estate Apps
Property But Sell Rent Mobile App (Aggregator):
A platform where various state agents or builders are registered and post the properties advertisements is called as an aggregator platform. In this platform, the users get a variety of listings as per the location entered by them. The online platform charges a certain commission on every transaction. In such an environment lead is directly transferred to the dedicated agent or the company that is listed on the platform.
Real Estate Company Application (Dedicated):
A specific application that is developed by a Real Estate Company is called a dedicated application. The application comprises complete details regarding the history, its products, offers, any loan schemes if available and the upcoming projects. The complete support to the customers is provided by the dedicated employees of the company. An example of such an application is Godrej Properties.

Indoor Navigation Apps:
Indoor navigation applications are helpful in keeping away an individual from wandering around in large indoor spaces and are becoming more popular. Mobile phones today are not limited only for messages and call services but also comprises various sensors such as electronic compasses, barometers, etc that are used by the developers for creating indoor navigation applications.
Smart Home Applications:
Smart home applications are also referred to as a home automation app that is used to remotely control and manage connected home appliances such as light, television, air conditioner, entertainment systems, doors, security systems, etc from a smartphone or tablet.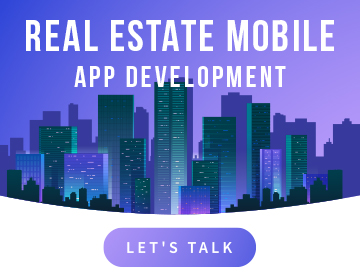 Monetization Opportunities
Featured Listings:
A featured listing is an advertisement for a property that gets a preferred placement on the application. These listings are done keeping in mind one important point that it gives maximum exposure to potential buyers. It also ensures that the property is one of the first to be seen in any search matching its criteria.
Advertise Management:
Advertisements are one of the best and most popular ways of making money from the application. Relevant advertisements such as house loan ads, mortgage ads, home decor ads, Loan insurance ads, etc.
Premium Subscription:
Every application provides free and premium subscription plans. The free trial plan has limited access to the application where the users get details related to the properties. Moreover to verify the seller's details they require some amount to be paid as fees. With the premium subscription of the application, a user gets complete access to property details.
Commissions:
Commission or also known as the brokerage fees is charged when an advertisement regarding the selling a property is posted on the real estate application or website.
General Features of Real Estate Application
CUSTOMER PANEL/ BROKERS APPLICATION

ADMIN PANEL

Register/Login
Profile Verification by Admin
Search Property
Filter & Sort Property based on various parameters
List View & Map View for Property Listings
Get Details of selected Property
View/ Edit User Profile
Add Your Property for Selling OR Rent
Purchase subscription for listing properties

Reports
User Management:
Property Manager
Add/Remove Property
Currency Converter
Customer support manager
Add/Edit/Remove Subscription Packages
Earning Management
Advanced Features
Social Login & Sign Up:
The user can sign up to their individual accounts by completing the registration process or by assigning the authorization of login through social media accounts such as Facebook, Gmail. The real estate application also requires essential details such as name, email address, mobile numbers so that the customers and the agents can have direct communication.
Push Notifications:
Push notification is a great technology that is widely used today for engaging the customers with the application. With this, the app users get every information related to the special offers, events, news, and properties.
3D Property View:
With the usage of Virtual Reality technology, 3D designs are presented to clients that exhibit a genuine picture of how a property would resemble.

Multiple Listing Service (MLS) Integration:
Multiple listing service is a private database that is created and maintained by the real estate professionals. It is a database tool that is used by real estate professionals for assisting their clients when buying and selling a property. With the MLS integration complete leads that are generated by an individual or other real estate agents can be combined in one portal so that the end customer can be benefited from the information. For eg. If a customer is searching for a property in Dallas so, he/she can get details related to all the properties available in that area and can filter the search results as per their convenience.

IDX Integration (Internet Data Exchange):
IDX is a broader term that is used for covering policies, standards, and software pertaining to the display of listing information. It is basically for the agents and brokers, IDX enables members of multiple listing services to integrate real estate listings from the MLS database into their own websites and applications. IDX can be an effective technology for both consumers and real estate professionals. Various appealing listings are incorporated in the applications by the agents so as to attract prospective buyers. Also, the buyers hit on the recent listings and validate the details to authenticate that the displayed information is correct or not.
According to the National Association of Realtors, 44% of all buyers search online for property listings as the first stage of their journey. So, if the listings are not incorporated in the application by using IDX then it results in the loss of the prospective buyers.
RETS (Real Estate Transaction Standard):
It is a framework designed to streamline data transfers across the real estate industry. It is used for receiving information from many different real estate systems or MLSs. RETS, like many computer standards, is a language that was built for a specific purpose, but the goal is the same: to have all computers that deal with real estate information "speak" the same language so that you can use the same desktop computer program with any MLS that has adopted RETS.
Geo-location Tracking:
With this feature, the users are able to find nearby properties. The geolocation feature within the application uses the Geotag or GPS location for making location-based search possible for the end-users. By enabling the GPS users to get the complete information related to the properties for sale in the current or nearby location in real-time on a map.
Interactive Map View:
The interactive map uses a Global Information System for displaying pinpoint data on a map. This is really helpful in real estate applications for displaying the area location.
Property View (VOD):
With the help of pictures or videos (If any) posted on the advertisement of the property, the users can get a view of it.
Mortgage EMI Calculator:
If an EMI calculator is provided within the application, the prospective buyers can get a rough estimation of the monthly EMI that would be payable. It is really convenient for users in decision making.

Heat Map:
A heat map is an innovative style for data analysis that uses different colors and icons for depicting various aspects. These maps are designed in such a way that it displays the complete property detail so that a user gets interested in visiting the actual site. It also includes features such as the budget, possession date, property type, nearby locations, etc.
Interest Rate Calculator:
Users can get information related to the interest rates for home loans simply by using the inbuilt interest rate calculator. Here the user needs to enter the price of the property, down payment, other necessary details and the interest rate will be displayed accordingly.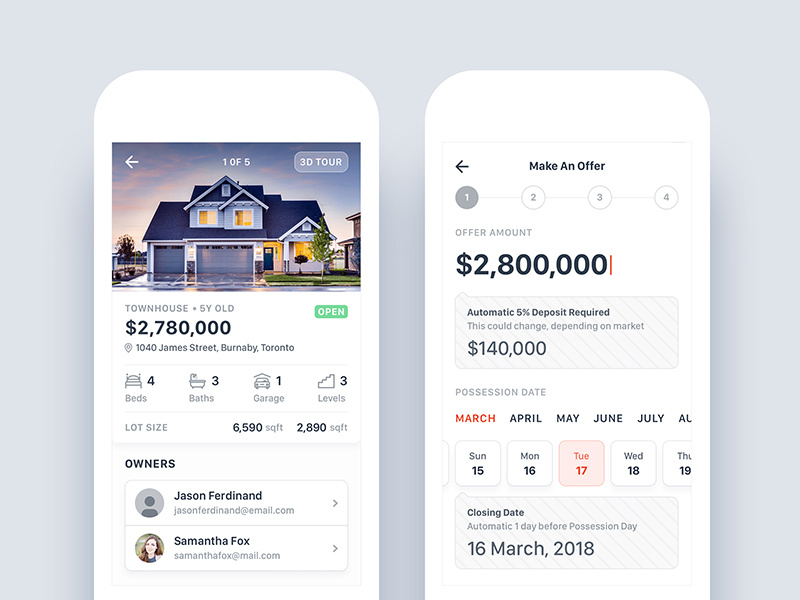 LMS Module:
Lead Management System is the most important module in a real estate application. Every tap the customer makes on the advertisement or the listings is lead for the business. Regular follow-ups with customers can be helpful in converting leads into deals. With this feature, the smooth running of the business can be maintained.
Custom Mail Reminder System:
Buyers who are looking to buy property will like to get reminders for new property listing and offers.
Real-time Analytics:
Real-time analytics is really helpful in data analysis. By analyzing the trends related to the category of users visiting the most, hot interest property, etc productive business decisions can be taken.

Role-Based Dashboard:
There are many users associated with an application, customers, dealers, agents and admin. All these users have a dedicated dashboard. The admin of the application can monitor and derive complete operational statistics reports for all the users in order to make business and marketing strategies.
CRM Integration:
CRM integration with the real estate application is just like a cherry on the cake. It helps in better conversion of the leads into deals hence an increase in sales. With an effective CRM system, positive changes related to growth, profits and sales are obvious to be there in the business. The system is useful in sending messages and alerts to the customers regarding various offers, activities, news, etc. as well as it has a great role to play in marketing and promotions schemes.
CMS Integration:
A Content Management System (CMS) manages the creation and modification of digital content.
ERP Solutions:
With ERP solutions, large-scale operations can be easily managed as it looks after the many modules such as HRM, employee management, lead management, business workflow management, payment modules, sales team management, etc. By integrating it into the real-estate app, things can be more easy and convenient.
Loyalty Programs:
Loyalty programs play a vital role in the success and retaining the users to an application. Rewards and referral programs motivate the customers to share and use the application more and more in order to earn more reward points which can be converted into attractive discount offers.

Required Team Structure
In order to develop a robust and interactive Real Estate Mobile Application, it is required to have a team of talented professionals who can bring your thoughts or imagination to reality. The team structure that you may require is as follows:
Business Analyst
Project Manager
Front-End Developers
Backend Developers
How much does it cost to develop a Real Estate Mobile Application?
The cost of developing a real estate mobile application depends on the complexity and size of the application. Also, the location of the developers and the number of hours invested in the development of the application plays an important role in deciding the development cost.
US-based developers: – $100 to $250 per hour.
Eastern-Europe based developers: – $80 to $180 per hour.
Moreover, a feature-rich real estate mobile application can cost around $20,000 to $35,000 for a single platform.

Rahul Mathur is the founder and managing director of ARKA Softwares, a company renowned for its outstanding mobile app development and web development solutions as well as specialized in Android and iOS app development. Delivering high-end modern solutions to all over the globe, Rahul takes pleasure in sharing his experiences and views on latest technological trends.