Venmo is one of the groundbreaking payment applications that have disrupted the fintech space. It has changed the way fiscal transactions take place in the digitized realm of services.
Venmo makes peer-to-peer device-based payment highly secure and fast. It allows users to share bills, transfer funds, request money or even become friends with others through its social component.
Not only that, but it has also established itself as the most preferred mobile payment service for merchant websites.
What Is Venmo & How Does It Work?
Venmo is a mobile P2P payment application that enables users to send and receive money. Moreover, the app enables users to pay at specified shops, divide costs with one another (for example, when dining out), or just communicate with one another.
| Founders | Founded on | Headquarter | Total Revenue | Parent Company |
| --- | --- | --- | --- | --- |
| Iqram Magdon-Ismail, Andrew Kortina | 2009 | New York, USA | $900 million | Paypal |
To initiate a financial transfer, both parties must register as users on the platform. Venmo offers a similar vibe to Facebook Messenger, enabling users to communicate and exchange emoticons.
The user's bank account or debit/credit card is linked to the digital wallet app. This enables them to move funds between Venmo accounts.
At the moment, Venmo may be used only by those who have a bank account or credit/debit card issued by an American financial institution.
Merchants may connect with Venmo to receive payments via the application. Merchants only need to make a change to their existing PayPal Checkout settings and add Venmo as an additional payment option.
Finally, Venmo connects a debit card to the application. The card enables users to make transactions in the real world, such as in coffee shops and supermarkets.
Also, customers may get salaries through the connected bank and earn cash back at participating merchants.
Venmo Account Balance
Venmo balance refers to the funds that you hold and manage to make payments online to other mobile wallet applications or businesses.
You may fund your Venmo account with funds from a confirmed bank account, which takes at least three business days to complete.
Venmo enables you to send money to other Venmo subscribers even if you do not have money in your Venmo balance, because such transactions can be paid directly by the customer's bank account.
If you ever require an immediate money transfer to your Venmo balance, the best course of action is to request funds from your Venmo buddies.
Venmo MasterCard or Debit Card
Venmo began offering its members a real debit card in 2018. In many aspects, it resembles a typical bank debit card.
The Venmo debit card is accepted everywhere MasterCard is accepted and has a daily withdrawal limit of $400. It is free to use Venmo MasterCard at MoneyPass ATMs.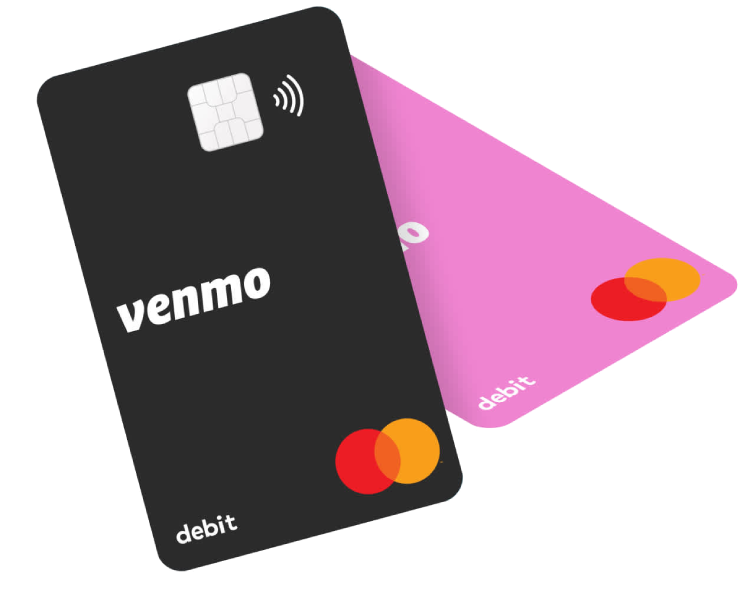 By default, the Venmo balance is used to finance debit card transactions. If the Venmo balance is inadequate for a transaction, users can utilize the debit card's reloading option.
If this option is set, it will attempt to cover the remaining amount of your transaction by directly debiting funds from the bank account.
Venmo Credit Card
Venmo users may apply immediately from the app for a customized credit card. Without even an annual fee, a Venmo credit card enables one to make contactless transactions and earn extra points, and cashback on practically every payment.
Customers can check credit card purchases, cashback/rewards, transaction splits with Venmo buddies, and even set up Autopay directly from the application.
Further, the Venmo card includes an integrated QR code that enables customers to settle financial transactions with their friends from any location.
Venmo for Business
Venmo may be simply integrated into a business's preexisting payment system to take payments from consumers. To do this, merchants just need to create a Venmo business Idea profile that is distinct from their profile but connected to their current account.
Market Statistics Of Venmo

Over 9 million Venmo users are between the ages of 18 and 30.
Venmo will have over 60 million active accounts by 2021.
Venmo is used by 18% of Americans for P2P transactions.
In 2020, Venmo handled about $175 billion in total payments.
Venmo's average transaction value is $60.
Why Venmo Is Popular?

Unlike its competition, Venmo does not charge users for sending or receiving money, while credit card transactions are charged.

Venmo is a popular money-splitting app among millennials. For instance, housemates can split the rent and pay their respective portions to the landlord using Venmo.

Users can make payments even if their Venmo balances are insufficient since the shortfall amounts are deducted from the main funding source, such as a bank account, a credit, or debit card.

Payments may be made to individuals who do not use Venmo, but the receiver must join up to receive money.

The "Nearby Payment" feature enables payments to individuals who are not members of the user's friend group, provided they are geographically close.

A "trust" function enables customers to set up automatic payments for recurrent costs such as their monthly rent split.
How To Send Or Receive Money On Venmo?
Venmo is a widely used and simply accessible application on a worldwide scale.
The following are the processes for sending or receiving money:
To transfer funds, click on the circular symbol located in the app's bottom right corner.

Select the person/contact to whom you wish to make payment.

Enter the appropriate amount and indicate if you are paying or seeking money from them.

A little above the payment tab is a button that indicates who can evaluate the transaction's reasoning.

Select your preferred option. Later on, the transaction will be completely obscured from view in the timeline.
Business Model of 

Venmo App
The concept of payment services app development seems exciting. Because Venmo focuses exclusively on transaction delivery and not on other commodities, they do not need to seek alternate revenue streams. Maybe that's why they have not yet begun advertising.
Venmo's future appears to be in partnership with an increasing number of retailers and delivery applications to compete against industry titans like Android Pay and Apple Pay. 
Online payment methods have only grown in popularity in recent years.  Furthermore, e-commerce business is at an all-time high, with no sign of a slowdown in the number of individuals purchasing online.
While they cannot charge users for transaction convenience, platforms like Venmo generate revenue by negotiating fees with merchants.
How Does Venmo Make Money?
Venmo generates revenue through its Pay With Venmo functionality, Instant Transactions, exchange and deposit fees, cryptocurrencies premiums and fees, etc.
Let's take a closer look at each of these revenue streams in further detail below:
Pay With Venmo
Pay With Venmo enables customers to make purchases employing their Venmo account at certain merchant partners. Partnerships include Foot Locker, Forever21, and Urban Outfitters, etc.
When consumers make a payment at any of these selected merchants, a charge is added to the total amount of the order. Venmo charges businesses 1.9 percent of the total transaction value plus $0.10 for each transaction.  The price structure is consistent with what gateways like VISA or Mastercard charge.
Merchants are eager to pay the charge since it expands their client base. Traditional banks are frequently not connected with modern-day applications, leaving Venmo as the sole payment option in some circumstances.
Moreover, users' transactions will be accessible in Venmo's social stream. This increases retailers' visibility and can serve as a beneficial marketing avenue.
Venmo users objected in June 2021 against modifications that would add a "goods and services" label to payments made to other individual accounts.
While this enabled consumers to participate in Venmo's buyer protection service, it also imposed costs on individuals carrying side hustles that had not yet been designated as companies.
Instant Transfers
Venmo stated in 2019 that it will let customers instantaneously transfer money to their bank accounts. Normally, it takes between one and three business days to make a withdrawal from a Venmo wallet and transfer it to another bank.
Venmo levies a 1.5 percent fee on all transactions. The smallest cost is $0.25, while the highest is $15. The funds are reflected in the user's savings account within an hour.
Fees for Exchange and Withdrawal
Since 2018, Venmo has offered its Mastercard-branded card to all account holders. The card enables users to make in-person transactions and pay without their Venmo balance.
By connecting their card to the application, users may pay for supper with their MasterCard and then choose to divide the price with friends.
Further, if enabled, card transactions will appear on the user's social stream. Similar to Pay With Venmo, this may be used as another route for businesses to sell themselves.
Venmo earns money from the card through interchange fees charged to retailers. These costs are very certainly shared between Venmo and Mastercard.
Also, consumers must pay a $2.50 Local Withdrawal Fee and a $3.00 International Withdrawal Fee when withdrawing cash.
Cash a Check
Venmo launched the 'Cash a Check' service in January 2021 for a limited number of its US members. It enables customers to cash checks online using the Venmo network, as opposed to visiting a check-cashing business.
To use this feature, consumers must have Direct Deposit activated or have a Venmo debit card. To begin, the user inputs the amount in the Cash a Check tab of the 'Manage Balance' menu choice. Then, snap the check and submit it for approval.
If the request is granted, they will be required to provide another image of the check, this time with the word 'void' printed across the front. The final approval page will validate the entire amount charged to the account.
A $5 minimum charge per check is required, with a normal 1% fee on federal and salary checks and 5% on all other checks.
Cashback
The debit card offers Venmo users the opportunity to earn various cashback benefits at specified businesses. Chevron, Papa John's, Target, and Dunkin' Donuts are just a few examples of Venmo partners.
Cashback schemes credit the customer's account with a portion of the total purchase price. This incentivizes customers to patronize these merchants. The partner then pays a commission to Venmo for recommending the consumer.
Venmo's profit margin on each purchase is determined by the overall volume of transactions as well as the terms of payment between Venmo and the business.
Cryptocurrency Transaction Fees
Venmo launched the opportunity to buy and sell cryptocurrencies on its platform in June 2021. Residents of the United States can now trade using four different currencies: Bitcoin, BTC, Ethereum, and LTC.
Venmo earns money on its cryptocurrency offering through spread and transaction fees. The spread is determined by market factors, such as the US Dollar's strength.
Further, Venmo levies a transaction fee for each purchase or sale. Venmo's costs are roughly comparable to those charged by other big cryptocurrency exchanges like Binance or FTX.
Is Venmo Safe?
With all of the monetary operations shown publicly on Venmo's social media page, some users might wonder if Venmo is safe.
To be sure, the choice to have the activity displayed in the social stream is entirely optional. Users can entirely disable it if they so want. The mobile wallet app development team of Venmo promises to take all reasonable safeguards and security measures in connection with all of its transactions.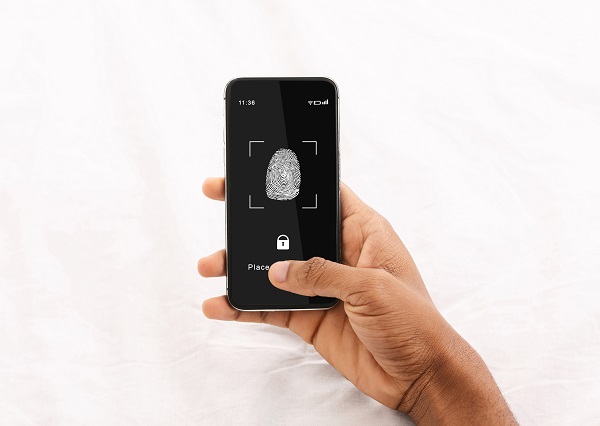 Venmo users are protected from illegal transactions through the implementation of bank-level security.
Venmo, on the other hand, disclaims responsibility for unintentional payments to unintended recipients. Those funds cannot be recouped.
It has enhanced its security features by allowing customers to generate their PINs for transactions.
What are the Competitors and Alternative Of Venmo?
Braintree Payments


Braintree Payments, among the most popular Venmo competitors, is a web-based transaction system that serves both personal and commercial customers.
This digital payment platform is especially advantageous for enterprises since it has a plethora of security and reporting capabilities that SMEs and large organizations may utilize.
The software is equipped with a web dashboard and a mobile app for sending and receiving payments. It supports a variety of payment options, namely PayPal, Apple Pay, and GPay.
This adaptability is advantageous if you are utilizing eCommerce software.
XE Money Transfer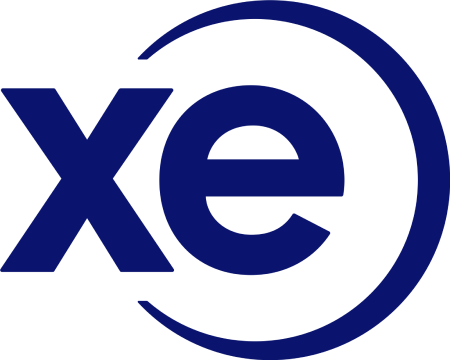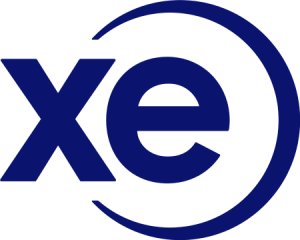 XE Money Transfer began as a platform for exchanging currency information and has grown into one of the most dependable Venmo alternatives. Money transfers are completely free on this site. You may transfer funds to over 130 countries at rates that are cheaper than what banks give.
Businesses can also benefit from the advantages of XE Money Transfer. Apart from enabling foreign payments, the platform's API capabilities enable you to incorporate the system for bulk payment processing and delivery.
You'll be able to completely modify the application to match your brand. Furthermore, XE Money Transfer does not impose fees for money transfers or currency exchange operations.
ACE Money Transfer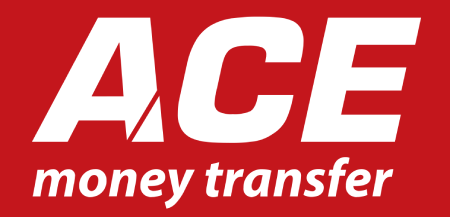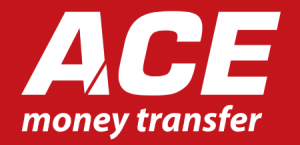 ACE Money Transfer portal is available 24 x 7 for money transactions. The program adheres to the strictest security procedures, ensuring that users' funds remain secure.
It allows payments by Visa, MasterCard, and Maestro. You may also transfer money using your debit card. One advantage of this method is that there is no upper limit on the amount of money that may be sent.
The product's website enables you to trace transfers. Additionally, you may download the ACE Money Transfer mobile application from Google Play or the Apple Store.
These mobile applications can give real-time information on the progress of transfers and currency exchange rate notifications. The platform's transaction costs differ per country.
OrbitRemit

OrbitRemit is a money transfer business that operates on a worldwide scale. This site provides a straightforward method of sending money; all you need to do is enter the amount you need to send and select the currency you wish to use.
OrbitRemit shows the entire amount that the receiver can withdraw, minus service costs and currency conversion expenses. It charges a fixed cost regardless of the amount sent.
You must first register an account before sending or receiving money using OrbitRemit. The platform features a mobile application that enables you to send and receive money on the move and keep track of currency conversion rates regardless of where you are.
It provides scheduled transfers and the option to save recipient information.
Xoom


Xoom, which is affiliated with PayPal, offers a safe method of transmitting money without paying high costs. Asian nations are the primary markets for the platform.
It guarantees that all costs and fees are transparent and upfront so that both you and the receiver are always aware of the total cost of the transfer.
This clarity makes it easy to integrate the platform with accounting applications.
Transaction costs are normally determined by the kind of transaction, the form of payment, as well as the destination country of the transfer.
What's nice about Xoom is that it offers many payment options. It enables you to send money straight to bank deposits and have it transferred to the recipient's home.
Transfers take minutes to process, and payments may be collected at any Xoom-authorized outlet worldwide.
Wrapping Up
Venmo is one of the most popular and user-friendly peer-to-peer payment apps. It has a sizable income model and is expanding daily by adding new features.
Moreover, customers like the application's ease of use for fund transfer and payment splitting. 
If you're impressed with Venmo's business model strategy, you may also employ a professional mobile wallet app developer to help you create a payment app that's comparable to or better than Venmo!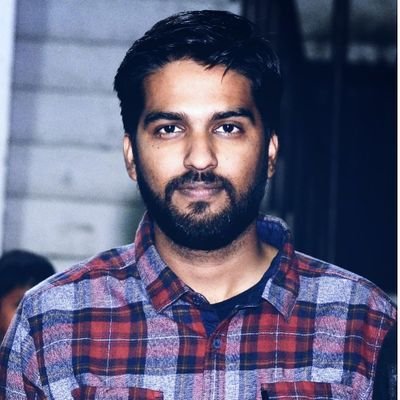 Satyam Chaturvedi is a Digital Marketing Strategist at Arka Softwares, a leading mobile app development company dealing in modern and futuristic web and mobile app solutions. He loves to spend his time in studying the market trends and helping startups and enterprises in achieving their business goals.