Technology has simply restructured our perception of availability and convenience. We have experienced new resources showing up every day. Gradually, we started dreaming more and taking more risks which led us to success.
A loan lending mobile app is a great example of showing how technology dwells as close as our skin to us and offers us access to financial resources through technology that opens limitless possibilities for us.
All it takes is a few taps. However, what started as a raindrop, is now a vast ocean.
There are hundreds of loan lending apps you can find in your app stores. But which one should you trust?
Which is the best Loan Lending App in 2021?
To help you with this dilemma, we have curated an amazing list of top ten loan lending mobile apps that you can find in India. Check out the following list, and find out what fits best your requirements.
#1. Indiabulls Dhani
Commonly known as "Dhani", it is one of the most common loan lending app available in India. It was developed by Indiabulls Ventures Limited. It is one and only application that provides personal loans up to 15 Lacs. The loan range normally stretches between 10,000 to 15,00,000 rupees.
A borrower can avail of the loan with a monthly interest rate of 1.2% to 3.0%. The borrower is charged with a one-time processing fee which varies 1.5% to 6% of the loan amount. Dhani offers a flexible loan repayment duration of 3 months to 36 months.
Applying for an instant personal loan is quite easy. All it needs is your phone number, PAN and personal details and your loan will be disbursed instantly.
Speaking of the popularity of the application, Indiabulls Dhani has been downloaded more than 10,000,000 times with an average 4.0-star rating out of 5. 
Therefore, we think Dhani worth a shot.

#2. Money View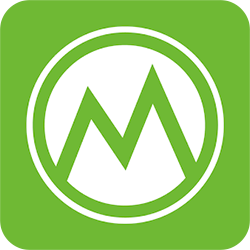 Developed by WhizDM, Money View is yet another fantastic loan resource app in this list that has surpassed the 10,000,000 downloads in Google Play Store with 4.3 ratings. Money View not only provides instant personal loans but it also a great money management app as well. It provides you with services like automatic expense tracking and budgeting, etc.
Money View offers instant personal loans from 10,000 to 5,00,000 rupees with a monthly interest rate of 1.33% to 2.5%. You will be liable for processing fee varies from 2.5% to 4%. The loan amount can be repaid by the borrower within a duration of 5 years. 
Hence, Money View turns out to be not only a finance app but it is also a versatile utility app.

#3. CashBean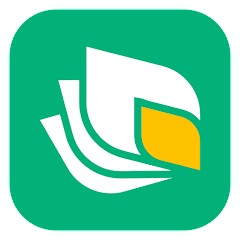 CashBean is yet another instant personal loan lending app that is quite famous among Indians. CashBean is an ideal option for those who are looking for instant loans of a lower amount. Because CashBean offers loans between the range of 1,000 to 60,000 rupees. The processing fee varies from 90 rupees to 820 rupees. The interest rate provided by this app is up to 33% per annum. The loan repayment duration varies between 91 days to 120 days.
The best part about the app, which turns out to be a great advantage for the borrowers, is that it does not require any credit history. The review is done within 30 minutes. And once approved the loan amount is transferred to the bank account within 5 minutes.
It is a great loan lending mobile app that you might need if you are in a hurry and need money immediately.

#4. KreditBee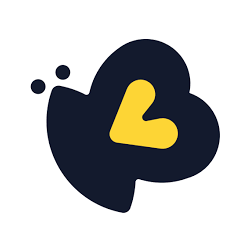 10,000,000+ downloads at the Google Play Store and a 4.5-star rating make Kreditbee a phenomenal competitor in the market. Kreditbee provides a loan of an amount ranging from as low as 1,000 to 2,00,000 rupees at the monthly interest rate of 0% to 2.49%. As the loan amount is low so the loan repayment duration is relatively less as well. Kreditbee provides a flexible loan repayment duration of 62 days to 15 months.
The processing fee offered by Kreditbee is 0% to 6.5% depends on the loan amount and risk factor. In addition, Kreditbee provides Flexi Personal loans, Personal Loan of salaried, online purchase loans, etc. One different thing that is offered by Kreditbee is that you can register to the app via Facebook or Google account as well.
So to sum this up, Kreditbee is a widely trusted and well-performing loan resource app 2022 that you really want to try once.

#5. PaySense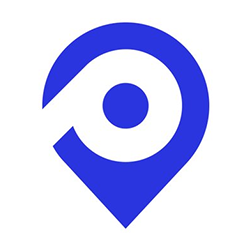 PaySense is developed by PaySense Pte. Ltd. and downloaded more than 5,000,000 times from Google Play Store. PaySense very proudly mentions that it's been identified amongst the Top 100 Fintech innovators in the world by a KPMG and H2 ventures report. Rated 4.0 by the users PaySense seems to stay true to its position in the top 100.
This app offers loan amounts ranging from 5,000 to 5,00,000 rupees at the interest rate of 18% to 36% per annum. PaySense claims that they charge a maximum of 3.5% of the principal loan amount as a processing fee. The loan repayment timeline is flexible that varies between 3 months to 60 months.
Hence, when we tried PaySense, it seemed simple, easy, quick, yet powerful loan lending application that is slowly making its way to the top.

#6. Kissht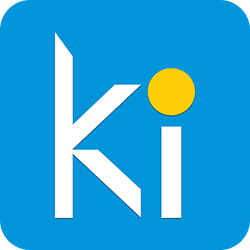 Speaking of fast, simple, and easy, Kissht is yet another potent loan lending application that offers basically three types of loans – Online Purchase loan, Personal loan, and Revolving Line of Credit. Downloaded more than 5,000,000 times from the Play Store, Kissht is awarded 4.3 stars from its users.
Kissht offers loans of a low amount ranging from 3,000 rupees to 1,00,000 rupees at an annual interest rate of 14% – 31% with a standard processing fee of 2% to 4%. Hence, Kissht seems to be a promising mobile app with good numbers and features that do not require credit card details or collateral.
Therefore, it's worth giving a shot.


#7. M
oneyTap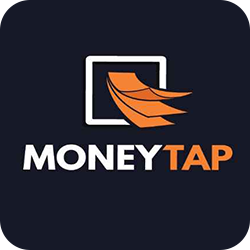 MoneyTap has been awarded the "Best Innovative Lending Product/Service" by IAMAI. MoneyTap gives borrowers a healthy range of loan amount i.e. 3,000 rupees to 5,00,000 rupees at the interest rate of 13% to 24.3% annual percentage rate (APR). The processing fee offered by MoneyTap is also quite lower than its competitors, the processing fee of MoneyTap is a mere 2% of the principal loan amount.
The loan repayment timeline for borrowers is flexible between 2 months to 36 months. On the basis of popularity, MoneyTap is also quite famous among Indian users. This is why there are more than 5,000,000 downloads on the Google Play Store with 4.3-star ratings.
Apart from a quick and easy loan lending service, MoneyTap offers fingerprint biometric authentication as well for increased security. In addition, they have recently introduced their "Shop on EMI" feature that allows users to buy products from different marketplace Amazon, Flipkart, Myntra, MakeMyTrip, and Pepperfry. Considering all these useful features and reliable services, we can see that MoneyTap is headed on the right track.

#8. CASHe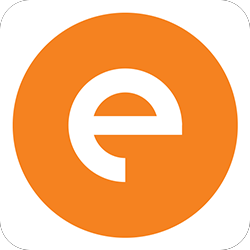 MoneyTap is not the only one that has been introducing innovative features in the market, CASHe seems to be on its own path of innovation with its new Social Loan Quotient (SLQ) feature which is India's first social behavior-based credit rating system for the salaries youth of India according to their credit score.
Let's talk numbers, CASHe provides loans ranging from 9,000 rupees to 3,00,000 at the interest rate of 24.33% to 36.50%. Now if you are thinking about the processing fee then here is the processing fee, 0.1% to 5%. The loan repayment duration is from 2 months to 12 months.
In addition, CASHe also allows users to register via social media account as, Facebook and Google. If you visit CASHe you can easily see their wide range of loan products and tenors and choose the one that suits you the best.

#9. LazyPay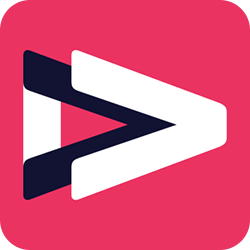 Not just an interesting name, LazyPay has lots of good features and functionalities that are spreading its popularity among the user base. Right now, LazyPay is moving forward with more than 1,000,000 downloads on Play Store and a 4.4-star rating from its loyal users. LazyPay is the best loan resource app according to google.
LazyPay provides personal loans to borrowers of the amount ranging from 10,000 rupees to 1,00,000 rupees at an interest rate of 15% to 32% APR. The processing fee charged by LazyPay is the second-lowest on the entire list. It is only 0% to 2% on the principal loan amount. This processing fee may vary according to the loan amount and risk factor.
The loan repayment duration offered by LazyPay is 3 months to 24 months. LazyPay also offers interest-free shopping on famous shopping websites. Furthermore, LazyPay is staying true to its name by offering cardless EMIs.


#10. EarlySalary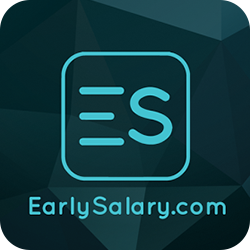 EarlySalary is developed by Social Worth Technologies Pvt. Ltd. and as the name suggests it is made for users who may need extra money before their salary arrives. Therefore, EarlySalary designed its services accordingly.
EarlySalary offers a loan of an amount ranging from 1,000 rupees to 2,00,000 rupees at a monthly interest rate of 24% to 30% APR with up to 1.5% processing fee of the principal loan amount. The loan repayment duration is 2 months to 12 months.
EalrySalary has more than 1,000,000 downloads on Google Play Store with 4.2 ratings from its users. According to the company, they are providing the best instant loan services that require no credit history no prepayment charges, and very low-interest rates.
If these three things are your concern, then this might be the app for you.

Let's

build something great together!

Just take one step forward and we can build history.

Want to build something good for the business but still good for the customers?
You know the answer is, Yes!