Home delivery of items is now typical due to the growing use of the internet. More and more products are available for online ordering, from books to groceries.
Consumers' purchasing habits have also evolved, and they now prefer to order the majority of their goods from the convenience of their homes. Even the pharmacy industry is not left behind. Many medicine delivery apps are now available in app stores.
According to Statista, the market is anticipated to grow to US $31.64 billion in 2023. Between 2023 and 2027, the online pharmacy market is expected to grow at a rate of 13.40% per year. If you're thinking about developing a pharmacy delivery app, this is the best time to do so.
In this space, we'll discuss every aspect of developing medicine delivery apps, from the current market situation to finding the right medicine delivery app development company.
Growth Stats of Medicine Delivery App
Although China is poised to be the largest market for an online pharmacy, with a projected revenue of US $8,447.00m in 2023, the US is not far behind. America is the leader in online pharmacy in terms of innovation and apps providing solutions.
The future for online pharmacy also looks bright, with user penetration expected to reach 29.04% by 2027 from 21.65% in 2023. Consider this, in just ten years, the market size of medicine delivery apps will be more than five times what it was back in 2017.
As is evident from the data, there's a lot of money in medicine delivery apps. And the future prospect of the market also looks good.
List of Top 9 Medicine Delivery Apps
In this section, we have compiled a list of some Medicine delivery apps that you must know more about.
Top Pharmacy Delivery Apps in the World
These are the 9 best medicine delivery apps in 2023:-
1. Epocrates
Athenahealth owns Epocrates. It was developed by Stanford Business School students in 1998. It was also the first medical app that was available on the Apple store.
Currently, the app has millions of users. Other than delivering medicines at doorsteps the app is used by healthcare professionals and physicians for use as a point of care.
This makes it one of the top pharmacy apps for pharmacists.  Users of the app can look for information on medicine dosage, drug interactions, drug safety data, medical news, advice on diagnosing and treating diseases, and evidence-based clinical practice guidelines. Athenahealth provides both free and paid versions of the app option to subscribers.
2. Capsule
Capsule pharmacy is a popular online pharmacy app available on both iOS and Android. The USP of the app is its same-day delivery.
It guarantees to provide same-day delivery of your prescriptions. The app is free, and they accept all major insurance plans. Customers can also know more about their prescriptions through the app.
The Capsule pharmacy app gives the option to chat privately with a pharmacist 24/7. This is an excellent feature for patients who can know more about their doses, refills, and any related info they want to know. Features like these have made Capsule one of the best medicine delivery apps.
3. NowRx Pharmacy
NowRx app was started in 2015, and since then, the app has created a huge customer base for itself. In terms of features, it takes one step further than the Capsule pharmacy app by allowing patients to video chat with pharmacists.
NowRx app allows doctors to send prescriptions to the app directly.  Similar to the capsule app, it also provides same-day delivery of medicines. Another excellent feature of the app is the real-time tracking of the order. This lets patients know the time it would take to get their medicines.
4. CVS Pharmacy
The CVS pharmacy app is a subsidiary of CVS Health. It is one of the largest pharmacies in the United States, with around 9000 locations across 52 states. The app is available on both two major platforms and has fantastic reviews. Patients have the freedom to choose their delivery options.
They can opt for same-day delivery or 1–2-day delivery, depending on when they need the refill for their medicines. The app also allows patients to contact nurses who can tell them more about their prescriptions, symptoms, refills, and other related information.
5. PillPack Online Medicine Delivery App
Pillpack is an American online pharmacy app owned by Amazon.com. You know the online pharmacy industry is booming when a large corporation like Amazon wants a slice of the pie. The e-commerce giant bought Pillpack back in 2018 for $753 million.
Pillpack made its name in the market by providing medicines from the local drug store and packaging them in white paper so that patients will remember to take their doses.
It provides free delivery of medications and automatic refills. The app also provides 24/7 pharmacist support. You can also order generic medicines from this app.
6. RiteAid Online Medicine Delivery App
The Rite Aid Pharmacy app is made to give customers a practical method to manage their prescriptions and get access to a range of healthcare services.
To help them stick to their treatment plan, patients can use this app to renew their medicines, examine their medication history, and schedule medication reminders.
Patients can also schedule immunization visits through the app and get details on a range of medical issues and procedures.
Additionally, the Rite Aid Pharmacy app offers users access to their loyalty program and allows them to earn awards and save money on their purchases.
7. Walgreens
Walgreens pharmacy app is one of the largest pharmacy brands in the United States. It has various offers regarding delivery varying from 1-2 days to same-day delivery.
The app allows patients to refill their prescriptions, check their medication history, and set reminders to stay on track on their path to treatment.
The app launched a contactless delivery option during the pandemic. In this delivery option, the order was left at the doorstep of the patient, ensuring there was no contact between them.
Obviously, this was a very thoughtful addition to their services during the pandemic, and it helped the customers feel safer.
8. Chefaa – Pharmacy Delivery App
Chefaa is the most common drug app for buying medicines online in Egypt. It provides services in all major cities of the country. It is an AI-powered and GPS-enabled platform that works to make the patient the center of focus. It allows customers to upload their prescriptions.
The prescription is then shared with the nearest pharmacies until one of them accepts it(GPS has to be enabled for this). The pharmacy will then prepare and deliver the medicines in a hassle-free manner to the patient. Chefaa is working towards providing an end to end and affordable healthcare solutions for all.
9. Yodawy – Pharmacy Simplified
Yodawy is another major online pharmacy app from Egypt. They connect insurance companies, pharmaceutical, and pharmacies with patients.
Yodawy is working as a platform to digitize the healthcare industry.  This is a major shift for a country like Egypt, where most of the work is still done on paper.
This paperwork is cumbersome for all parties involved and increases the chances of error. The Yodawy app allows hospitals and insurance companies to automate approvals and save costs and provide a better user experience. This has helped it become one of the country's best online medicine/pharmacy apps.
What are the main features you need to include in the Pharmacy Delivery Apps?
As you can see from the above list, all the top medicine apps share some common features. While developing an online medicine app, you have to include these common features because they are a must-have for the industry.
You cannot feature your app in one of the best medicine apps by vomiting any of these features. These are essential whether you are trying to develop a pharmacy app like Walgreens or a much smaller online medicine shop.
1. Search Option
The search option allows users to search for the medicine they seek. Additionally, if the app could provide an alternative option for a medicine, that would be even better.
This would be really helpful for customers as all the medicines may not be valuable at any particular time. All the best online pharmacy apps have this feature.
2. Prescription Upload Features
It is one of the most important features to have on your app. The ability to upload the prescription is one of the most significant advantages to patients. And if you don't add this feature to your pharmacy app, you will lose a lot.
3. Payment Gateways
A must for all apps. Secured payment gateways ensure patients have an easy time making the transition, and it also helps you win the trust of your users.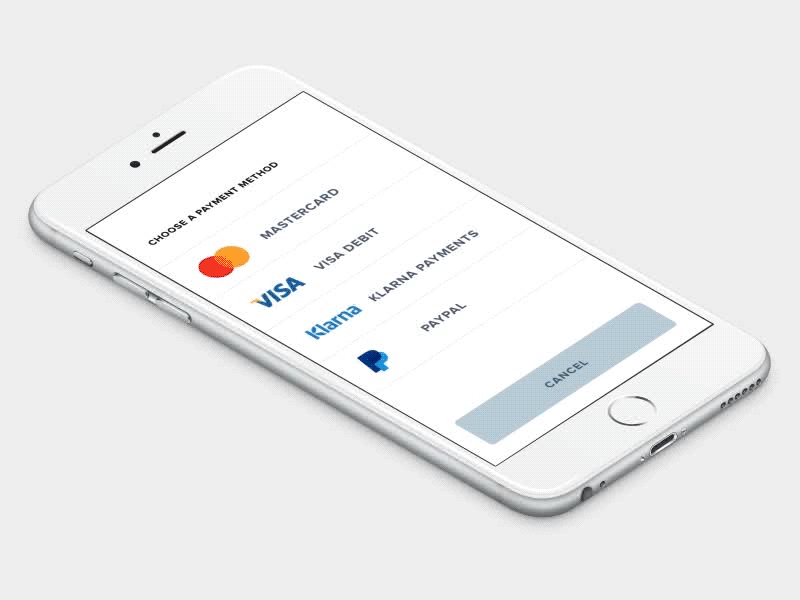 4. Navigation
GPS integration is essential for the seamless delivery of medicines. This is a must-have feature not only for the delivery side of things but also for users who will be able to live-track their orders. This helps them to know when to expect their orders.
5. Live Chat
A live chat feature is a fantastic addition to your app. It allows the user to resolve a query they have before placing the orders.it is excellent for winning the trust of your users. Most pharmacy apps realize their importance, and this is why you'll find them in most of the top telemedicine apps.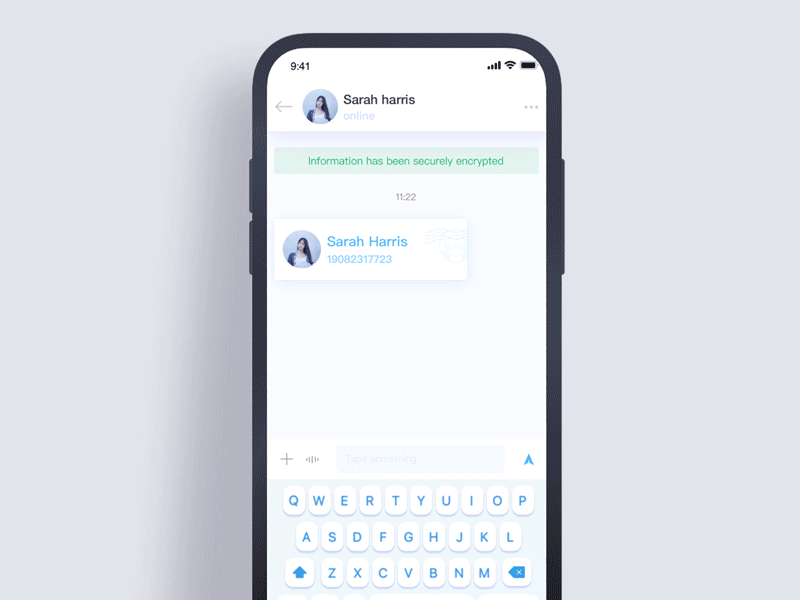 6. Push Notifications
Push notifications have become an essential feature of most apps these days and for good reasons. You can inform users about the latest offers, cart abandonment, update on their order and ETA.
In addition to these features, there are several others that will help you get an edge over other competitors. Even the established ones. Some of these useful features are;
Verification of insurance claims
Automation
Reminders for auto-refill
Drug information
Why do Pharmacy Businesses need mobile apps?
If you're still thinking, what is the need for an app? You can make a website and still take your pharmacy online. Here are some great reasons why an app is a necessity for your online medicine business to thrive:
1. Broader Customer Base and Easy Retention
With a brick-and-mortar store, you can only serve a limited geographical area. There's no such boundary when you have a mobile app. You get a wider customer base and an easy means to retain them.
By helping your customers and making a solid impact in managing their health, you become an indispensable part of their life. It is easy to retain customers when you have such an impact.
2. Future Proof
More and more people shop online these days, be it for retail or medicines. This trend got a further boost during the pandemic when most of us were quite happy to order online rather than venture outside. And this upward rise in online shopping will continue.
By creating a mobile app for your pharmacy business, you are future-proofing it. The growth forecast shows this trend is likely to continue, and online buying of goods and services will become more and more common with the increasing internet penetration.
3. Invaluable Customer Data
By allowing customers to make and maintain user profiles, you are getting invaluable customer data. Of course, you have to follow the legal provisions in place regarding this, but customer data is invaluable in any business, and you are getting that willingly from your users.
You get the basic data like age, sex, etc., when the customers create their user profile. Also, if you need any additional information, you can simply reward users for completing surveys on the app.
4. Saves Time & Cost
You save time and money by automating and creating systems around repetitive actions. The decrease in cost brought by automation will help you increase the profit of your business.
Time is important for both you and the patients who might need the medicines urgently. You save a lot of that with the help of an app.
5. Feedback
Feedback is such an essential aspect of any business. With an app, you have the analytics required for creating a great feedback system. You can use this feedback to improve on the front where you are lacking and double down on what you are doing right.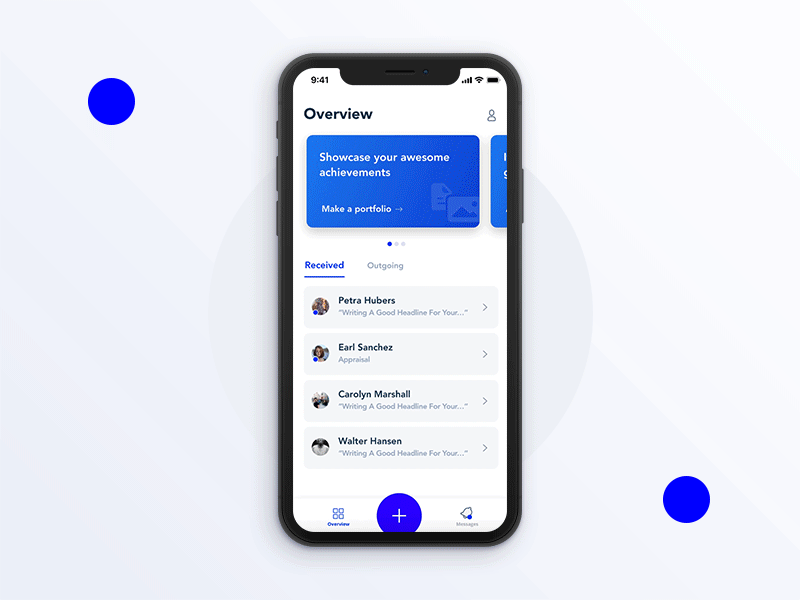 6. Helps Patients Manage their Health Better
Pharmacy apps help patients maintain their health better by providing regular checkups, reminders, and same-day delivery of medicines. This is a  valuable addition to the life of any patient. People know this, and this is why they are shifting to these apps.
Businesses need to harness this to be more valuable to the patients. While this benefit is more for the users than for the company, by being so valuable to the customer, you minimize the risk of getting out of business as long as you're doing the basics right.
How to choose the right Medicine Delivery App Development Company?
Choosing the right healthcare app development company can be tricky. There are so many options available on the internet you can be easily left spoilt for choice.
To overcome this, it is better to keep a checklist of qualities that your future partner company needs to have. Some of these major things to look out for are as follows.
Budget
This is a no-brainer. Your ideal medicine app development company should be within your budget. There's no point in hiring the best mobile app development company when you don't have the budget for it. Your ideal partner would create the app within your budget.
Expertise
Considering your medicine app will make your wallet lighter by at least $10,000, you don't want to trust someone completely new to the market.
A company with the right expertise is ideally suited for a job like this. Additionally, if this is your first time developing an online medicine app, or any app for that matter, the expertise of the company will work as a guide for you and your team.
Knowledge of the Industry
The medicine industry is highly regulated in most countries. Your android app development company has to be aware of these regulations to successfully launch your app and protect you and your company from any unintentional violations of the laws of the land.
There's HIPAA in the USA, GDPR in the European Union, and PIPEDA in Canada, just to name a few of these regulations. Your app development partner has to be well aware of these rules to comply with them.
Support & Maintenance
Your ideal on-demand medicine app development company shouldn't consider their work done as soon as the app is deployed. You would want them to stick around for timely audits and support.
This will help you know your product better, incorporate the feedback and improve. Support and maintenance are important if you want your app to feature in the best home delivery pharmacy apps in the long run.
Why choose Arka Softwares for developing a Pharmacy App?
Online pharmacy is a billion-dollar industry. Companies of various sizes are already in the market looking to take a slice of this pie. They all promise more or less the same thing. In such a situation, you must stand out from your competition and define your USP.
But partnering with the right mobile application development company can help you achieve just that. The goal should be to create a seamless medical delivery app for the customers while ensuring your company is poised rightly with the app.
Arka Softwares has everything you need to outdo your competition- years of expertise in app development, cost-effective and exceptional support.
We provide a holistic approach to app building, right from planning, designing, and bug fixing, to deploying the app and maintenance after deployment of the app.
Whether you are a startup deploying your first app in the market or an industry leader looking to upgrade your app, we have customized solutions to your unique problems. The best part? The mobile App development cost will be well within your budget.
Summing up
The online pharmacy industry is booming right now. It has changed the way people buy their medications. It has also helped patients to manage their health in a more effective way.
This has caused a massive demand for medicine delivery apps. This is the reason why we see so many medicine delivery apps now. But the market is not completely saturated. While there will be tough competition for newcomers, they can get an edge with the right business plan.
If you want to enter the market, this is the best time to do so. Doing the proper research, choosing the right business model, and selecting the right online pharmacy app development company will set up your business nicely.
The app must have features like prescription upload, live chat, and a navigation system to maximize the benefits. All of these features must be created with keeping in mind the user experience of the app. The medicine delivery app cost will depend on features, customization, location of talents, and development platform, amongst others.
An expert app development company like Arka Softwares will help you develop the pharmacy management software that your customers will love and will bring profits to your business.
FAQs of Medicine Delivery Apps
What is the Cost of Developing an Online Medicine Delivery Application?

Medicine delivery app development cost will depend on several factors like; experience, location of talent, features, customization, and development platform. Depending upon these factors, it can cost you anywhere from $10000 to $40000 to develop an app.


What are the main components of the Medicine Delivery App?

The main components of a medicine delivery app include user front end, backend panel, and API's. The front end is for customers to interact with the application, the back end is for the server side of the app, and the API dictates how the two interact with each other.


What is the market stats of the Pharmacy Delivery Apps?

The global pharmacy delivery market is estimated to be around $1,656.9 billion in 2021 and is poised to reach $2,206.5 billion by 2026, with a CAGR of 5.9% during the same period.