The holidays are a great time of year to show your loved ones how much you care about them by treating them with something special.
Now the problem might arise that you want to eat nutritious, home-cooked meals but aren't sure what to make or how to cook.
For people who enjoy cooking, there is a unique meal kit delivery app that gives a range of recipes, including both the ingredients and the instructions.
Astonishingly, on-demand delivery applications and their advancements are making people's life easier and more manageable on a daily basis.
The meal-kit delivery service is one of these more recent additions. There are a number of applications that have adapted to this idea throughout time, but Blue Apron is the most well-known. This article will discuss How to Develop a meal kit delivery app like blue apron and what it costs to create an app. and also provide complete information about the Blue Apron App.
What Is Blue Apron App?
Blue Apron is a New York-based start-up firm that distributes fresh and high-quality meal kits to customers every week.
Top-quality and hygienic supplies are only some of the reasons why the app has become so popular amongst its users.
They send boxes of ingredients and recipes to their customers, allowing them to prepare a gourmet meal at home. People who don't know how to cook are drawn in by the chef-created dishes they give.
To further entice customers to keep purchasing, the company provides them with instructional videos, information on the ingredients, and culinary advice.
More than 800 recipes are available from the service, and it guarantees to never replicate a meal. This is due to the fact that the organization claims to produce 10 different meals every week in order to provide a diverse menu.
Why Would Someone Want to Sign up for a Meal Kit Service?
Meal kit delivery services that offer pre-assembled meals have a basic yet clever top business idea to replicate. Such organizations bring pre-packaged and often partially-prepared culinary supplies and a book of recipes to your home. When you buy a meal kit, all of the components you need to make a dish are included.
A 30- to 40-minute supper may be prepared with just a few items and a few recipe cards. So you don't have to worry about forgetting to get milk or sugar, which would have prevented you from making dinner.
An Overview of the Meal Kit Delivery Service Industry
Food delivery app development services are becoming increasingly popular among consumers who prefer to purchase their ingredients online and prepare meals at home. According to Statista, the turnover is predicted to rise from one billion dollars in 2015 to over 15 billion dollars in 2022.
Blue Apron had a market share of 55 percent in the United States as of February 2021. There will be a 12.3% CAGR from 2018 to 2023 in the meal kit sector, as per market research firm Packaged Foods.
Overall, meal kit delivery services have taken off as a substitute for eating out and encouraging people to cook at home in the process.
How Does The Blue Apron App Work?
Customers have the option of selecting from a variety of meals to suit their dietary needs throughout the course of a week. If you're a foodie and want to cook up something delicious but healthy, this app has everything you need.

As soon as you have made a decision, you may personalize your order. 

A chef-designed recipe book with step-by-step photo instructions will be included in the meal packages that are sent to customers' homes.

Even though customers receive meal kits every week, they have the option of canceling their subscription or suspending their plan at any time.
Revenue Model of Subscription-Based Delivery Applications like Blue Apron
Blue apron's revenue model should be considered before hiring an app development firm to develop your own app.
Hosting banner ads

:
You may put banner advertising on your website by joining an ad network, such as Google AdSense.
Affiliate marketing

:
Promote other food sector firms through your website by joining an affiliate program.
Franchise fee

:
It's likely that the platform's popularity may lead to a franchise fee for cooks who want to have their meals served on the menu.
Selling cookware & merchandise

:
Selling branded cookware, equipment, recipe guides, and goods is another smart way to generate additional money while also enhancing your brand's image.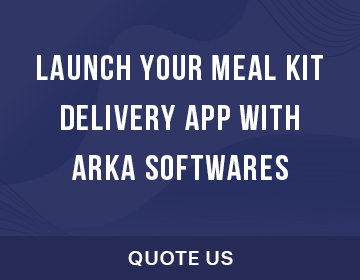 How to Launch a Meal Kit Delivery Application Like Blue Apron?
It's possible to start an ingredient and recipe meal kit business without spending a lot of money. However, there are a few steps that must be taken in order to launch a meal kit delivery service.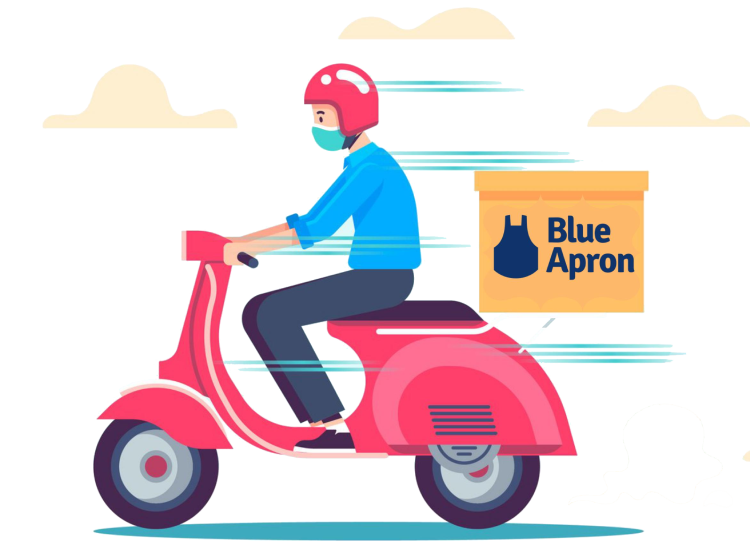 Step 1: Obtain Legal Permissions 
A meal kit delivery firm must first secure the necessary permissions and paperwork from the local authorities. We've compiled a list of key legal papers here.
Business License
A business license is required for you to start and operate your firm in the country. Depending on the state, you may be required to pay a fixed fee or a percentage of your sales to get a business license.
Do a Google search for "your state + business license" if you need to obtain a business permit. Then, go to your state's official website and follow the instructions there. Your license must be renewed and paid on time each year.
Employer Identification Number (EIN)
The Internal Revenue Service (IRS) requires that you obtain an EIN, or tax ID number, in order to conduct business. To get an EIN, you can go to the IRS website and fill out an application.
You can also submit your application through fax, phone, or mail. However, don't anticipate rapid results. Only one EIN is given out by the IRS every day. The benefit of using EIN is that it is free.
Licensure for Food Service
You may get a food service license from the health department of your city or county. In order to make sure that your firm adheres to major restaurant food safety standards, the health department will conduct an inspection of the location where you want to manufacture meal kits.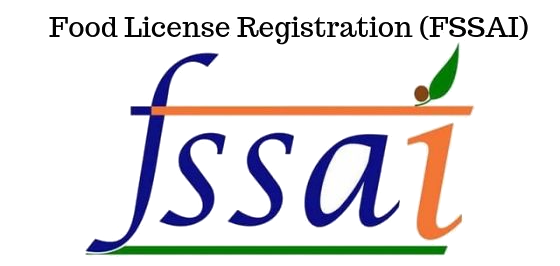 You can apply for this license online or in person at your county health department. In order to apply for a new license, you must provide the name of your catering services, an address for a cooking facility, and personal information about the owner.
Based on your location and company size, the cost of a food service license can range from $100 to $1,000.
Step 2: Examine the competition
You may create a bulletproof business strategy if you know who your competition is. HelloFresh and Blue Apron, the two most popular meal kit businesses in the United States, account for half of the country's meal kit market share.
HelloFresh
Launched in 2011, HelloFresh is based in Berlin. As of this writing, the firm has 950,000 subscribers and works in 10 countries across 3 continents.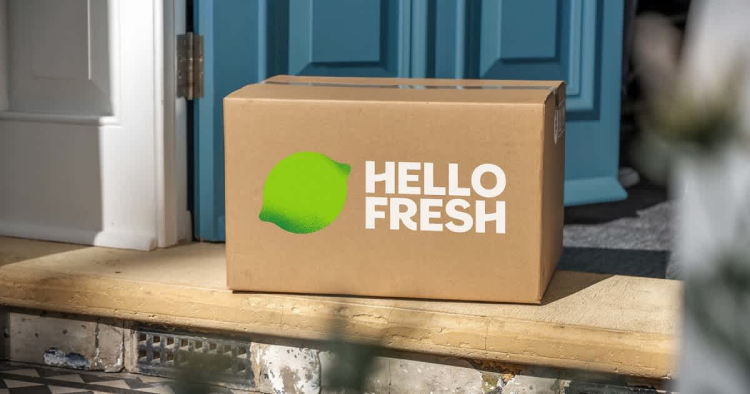 The company's 2,000 employees are responsible for delivering 9 million meals a month to its customers.
HelloFresh's business approach is the key to its success. There are no supermarkets or food stores to deal with thanks to the company's direct delivery service.
In this approach, HelloFresh meal kit delivery is 75% less expensive than going to the grocery store to buy ingredients.
HelloFresh and other meal kit providers were widely condemned in 2017 for their use of unnecessary packaging and environmental impact.
By conserving and preparing materials in the correct amounts, the firm has been attempting to decrease food waste since 2018.
Blue Apron Inc.
While Blue Apron has been operating internationally since 2010, it only opened its doors in the US in 2012. Blue Apron's most profitable year was 2017 when it earned $881,19 million.
However, over time, the company's profits have fallen. Global net sales for the firm fell to $521 million in 2021, a decrease of $120 million from the previous year. It now gets 2,482 orders each month, with an average income of $258 for each individual client.
The corporation was also heavily criticized for its wasteful packaging in 2017. The corporation has responded by utilizing recyclable ice packs and packaging in an effort to reduce its environmental footprint.
Furthermore, BlueApron offers a portion control that estimates the number of components in order to minimize food waste.
Step 3. Build your brand
If you're serious about starting a recipe kit delivery business, you'll need a distinctive selling proposition (USP).
To put it simply, you need to know how your meal kit company stands out from the rest. If you're looking for ways to stand apart from your competition, here are some options:
Eco-friendly meals
You may use the fact that your competitors have been attacked for not being environmentally friendly to your advantage. And the ever-increasing number of people who are ecologically conscious and eco-friendly justifies the argument.
With this USP, you can use local eco-farms to sell vegetables, recyclable cardboard for packing and delivery, and bicycles to distribute your meal kits.
Recipes to suit any occasion
Meal kits can be added to your menu for special events, such as birthday celebrations or leisure adventures with friends. Only meals that can be prepared in under an hour can be included in a birthday dinner package.
This is a terrific concept because most of us assume that we need to spend at least three hours in the kitchen to prepare anything for the guests.
When it comes to outdoor meals, meal packages can be delivered to people's homes or to adjacent BBQ spots. This means that you may add mushrooms, sausages, maize, cabbages, and steaks to your meal packages for an outside party.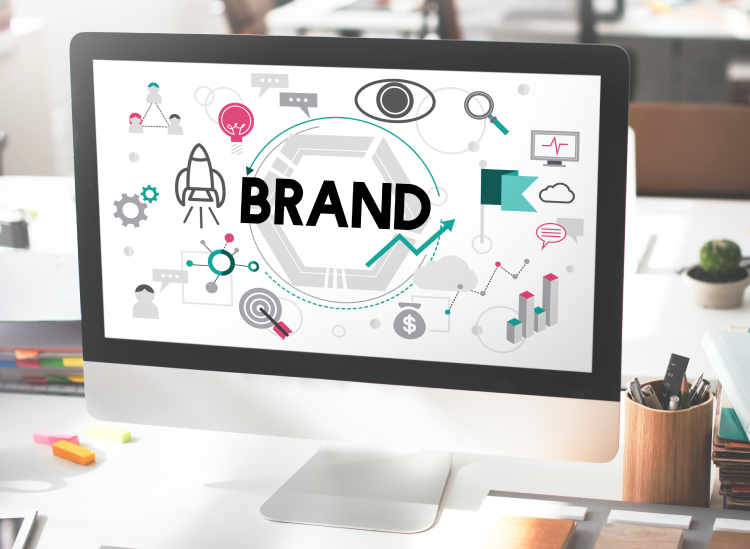 Diet meal kits
You can leverage dietary preferences and cultural variations to create a really distinctive sales proposal. As an example, gluten-free items might be included in your menu. Alternatively, you might offer kosher or halal meal packages to the local population.
Step 4: Gather recipes for meal kits and locate providers of those kits
Once you've determined your meal kit business's fundamental objective, it's time to collect recipes that represent it. You may provide a star rating to recipes based on their degree of complexity.
For example, meals that are simple to prepare will receive one star, while those that require a lot of time and effort would receive five stars. 
Keeping a wide variety of recipes handy will allow you to constantly surprise your consumers and keep them coming back for more.
Additionally, you should consider where you will obtain supplies throughout this process. You'll need to look for local farms and vegetable warehouses for food and meat sources.
Step 5: Create an app or website for meal kits
To sell and distribute meal kits, you'll need a mobile app or website that can collect membership payments from clients and provide you with their contact information.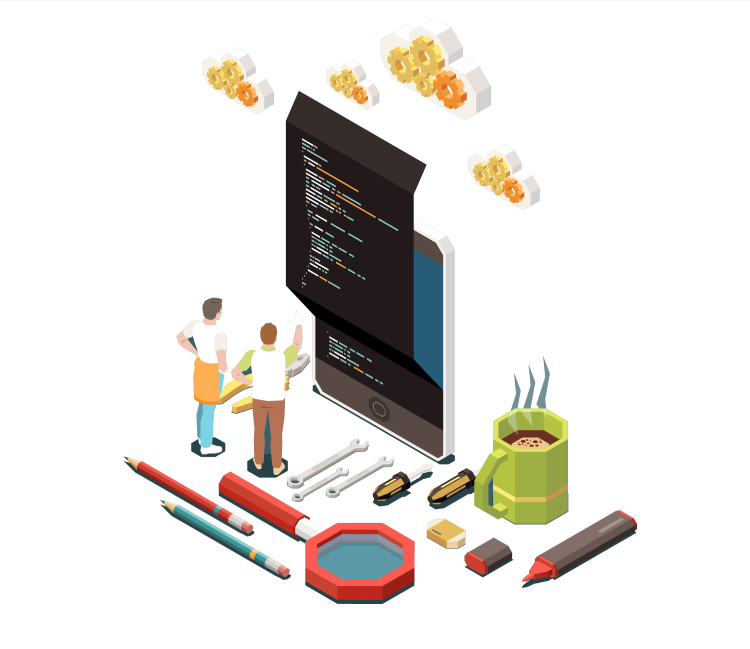 Once you've chosen a development team, request a quote and begin the development process as soon as possible.
Key Features For An Advanced Meal-Kit Delivery App
Weekly Menu
Your weekly or current menu will be the most important page on your app since it will display the dishes that are currently available for purchase.
High-quality photographs of the featured dishes are essential, as are vital characteristics like the major ingredients, cuisine, veg/non-veg options, and so forth.
Other than that, it's a smart idea to include links to future weeks' menu items on the Weekly Menu page.
Catalog of Food Preparations
When a menu expires, it should be immediately archived on your app and referred to as the Recipe Catalog. The Recipe Library page should have elements such as an archive menu and a search engine that make it easy for visitors to explore the catalog.
Your meal-kit delivery service will double as a recipe database, giving foodies even another incentive to check out your app.
Meal Page
Your meal-kit delivery app should have a separate page for each meal. Information and characteristics that should be included on the meal page include:

Description of a meal

Ingredients

The Nutritional Value

Cooking time and difficulty 

Rating and reviews

Social media sharing options for meals



Ordering Meals
The ordering option will be available for only the meals featured on the current week's menu. In contrast to usual online shopping, orders placed on your meal-kit delivery app should undergo some intermediary order modification.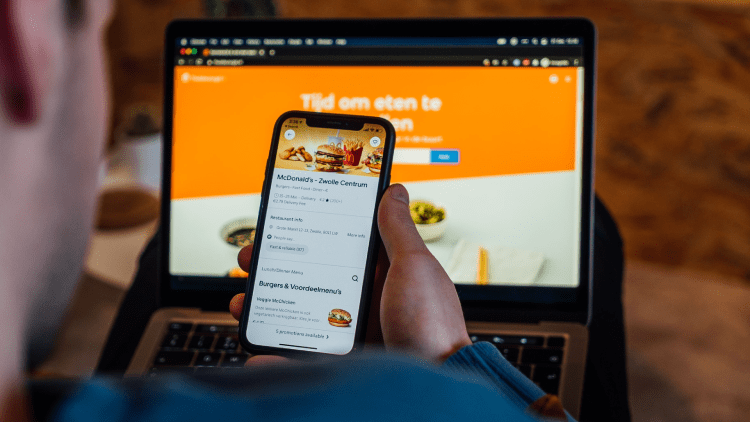 Users may choose how many meals and how many people they want to serve via these customization choices, such as three meals for two people or two meals for four people.
Tips for Homepage UX and UI Design
There is no second chance to make a good impression. Therefore, you need to put some effort into the homepage of your meal kit delivery application.
The app should have all of the components essential to inform visitors about your services and to entice them to utilize them. Some UI and UX design strategies to assist you to convert application visitors into customers are provided below:
App Banner
The banner area of your app's homepage is the first thing visitors see. Use high-resolution photographs of meals and ingredients to make them educational and appealing.
As an added bonus, make sure that you have an eye-catching slogan and a clear call-to-action button ready.
Focus on the Positives
The advantages of the meal-kit delivery service might be highlighted in the space beneath the banner. Cooking like a chef, getting fresh ingredients, learning to cook like a chef, and not having to worry about meal planning are just a few of the positives that could be highlighted.
How It Works
On the homepage of your app, you should include a quick "How It Works" section to explain your services to people who aren't familiar with what you do. Make this part more visually appealing by using images to depict the process.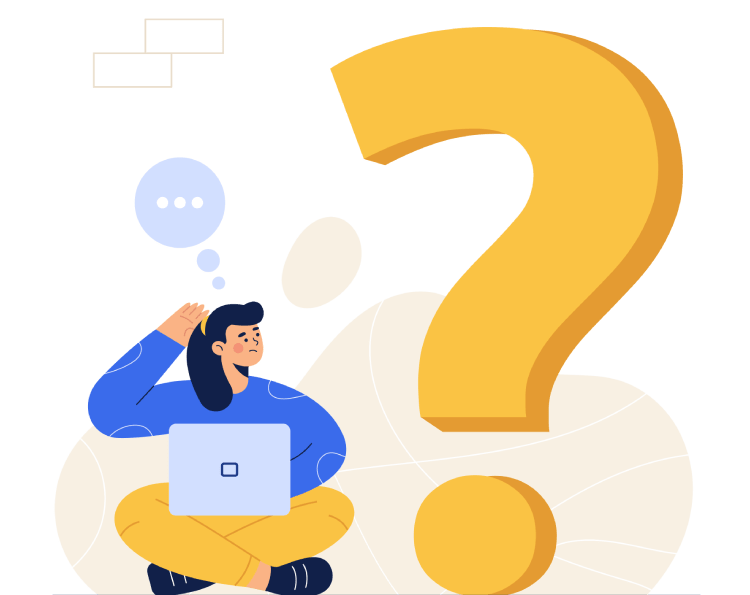 Featured Meals
Displaying some of your best weekly menu items on the app's homepage can help visitors get a better sense of what you have to offer.
Social Proof
You could also include client testimonials on your app's homepage in order to develop credibility among visitors. Customers will have more confidence in the value of your services as a result of this.
Moreover, if your firm has been highlighted in famous online publications and blogs, make sure to include it in your profile.

Cost to Develop App like Blue Apron
The pricing of subscription-based app development varies based on a variety of parameters. Your app's functionality, the platform it'll be available on, the resources utilized in food delivery app development, the development team's average experience level and the project's timeframe are all considerations to consider.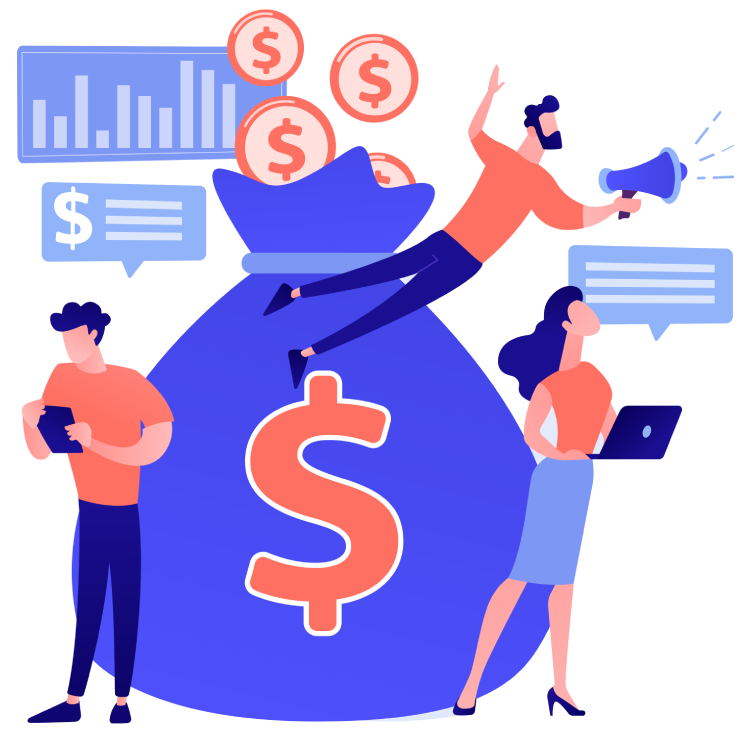 The more features you include in your application, the more expensive it will be. As a result, the cost of developing for iOS is greater than that of developing for Android apps.
Furthermore, Indian developers charge less than those from other nations because of their location.
In general, Meal kit delivery applications cost on average between $10,000 and $30,000. It's also possible that the price range will fluctuate depending on the parameters listed above.
Conclusion
There are currently no online meal-kit delivery services available outside of the United States and Europe at this time. Newcomers to the e-commerce industry can take advantage of a wealth of prospects in different areas throughout the world.
With the above-mentioned characteristics and recommendations, even if you're only targeting the Asian market, your meal-kit delivery app may become the next major brand in this business.