The adoption of digital transformation technology has evolved into a trend and is now necessary for many spheres of existence.
It starts with grandparents learning to operate a smartphone, and then moves on to corporations attempting to avoid being outdated or obsolete by incorporating cutting-edge innovation into their strategies.
This sort of activity is really admirable and, in an ideal world, should be appropriately recognized.
The digital transition that many businesses began in 2020 accelerated in 2021 as COVID-19 continued to wreak havoc on the planet.
While several of the forecasts about the top digital transformation themes from a year back were right, others did not take place and were pushed aside in favor of more important and strategic objectives as the epidemic continued.
What does this entail for the year 2023?
Will User Experience and analytics continue to dominate headlines, or will other breakthroughs join their ranks?
Although only time can tell, we have listed the top digital transformation trends for 2023.
What is referred to as Digital Transformation?
As implied by the opening line, digital transformation is the use of cutting-edge digital technology by organizations and businesses in order to change their influence, enhance internal processes, and rebuild their ecosystem, among other things.
A large amount of global digital transformation is attributed to huge technologies such as cloud computing, artificial intelligence, IoT, machine learning, and robots.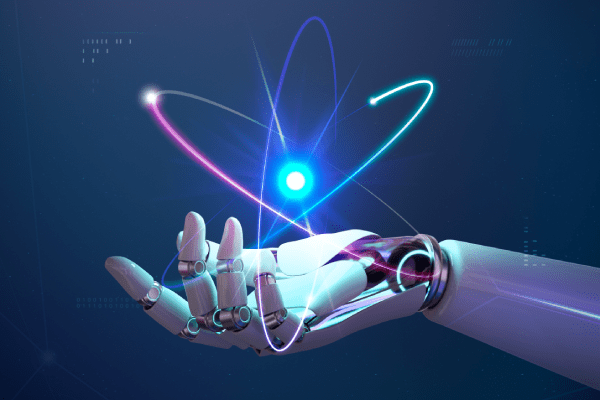 All of these notions were originally new, but are now ubiquitous. Companies that successfully undergo digital transformation have proven that they are capable of keeping pace with today's rapidly shifting market conditions.
Why Digital Transformation is Necessary?
Assisting Employees in Becoming More Effective
While dealing with a scattered staff that may never come back to the office, employee engagement is a major concern.
Employers are constantly seeking new methods to boost productivity, and digital technology is critical in assisting workers in being more productive in their core duties both in and outside of the workplace.
Core company activities like finance and human resources may move away from manual procedures and automate critical areas like payroll, allowing executives to focus on broader business prospects, thanks to digital transformation.
Process Optimization and IT Complexity Reduction
Many of the information technology platforms that organizations rely on were developed decades ago. These are sometimes referred to as an IT spaghetti tangle.
An absence of efficiency in operations and a lack of data integrity are two of the challenges that arise from such fragmented systems.
Thus, there is frequently a compelling case for simplifying the IT landscape in any enterprise of a significant scale.
By providing a business with a contemporary IT platform, it may mitigate operational risk. This may provide a rationale for embarking on a digital transformation initiative.
Informing the management board that expenditure is essential to minimize IT complexity will have little impact.
By framing it in terms of process improvement and risk reduction, it will convey significantly greater value.
Future-Proofing
The expression 'future-proofing your business' is frequently encountered in business consultancy vernacular. As CEOs want to be sure that whatever digital reforms they make today will last for the foreseeable future, it is understandable.
Businesses want to stay ahead of the curve while also using technologies that keep them as near to the technological progress curve as feasible.
Security Is A Priority For Business
One of the most perplexing issues for many IT professionals is figuring out how to move more data to the network's edge while maintaining data security for apps. Access control, data compliance, and protection from assaults are becoming more and more difficult to enforce.
However, even the most strict security measures are ineffective if a weak system pushes employees to seek flexibility or quicker connections elsewhere.
As we move beyond pandemic-induced distant work to hybrid work patterns that accommodate workers' diverse lifestyle preferences, it is critical to maintain up-to-date security protocols.
Management must strike a balance between security measures that protect the office personnel and those that ensure the safety of remote workers using their own networks and equipment.
Consolidate Business Relationships
Customer demands are growing, and industry rivalry is intense. Businesses are increasingly dependent on one another, collaborating with distributors and retailers, subcontractors, and specialist consultants to provide a varied array of goods and services that appeal to clients.
Managing these partnerships frequently necessitates document-based communication, a procedure that has historically been considered a time-consuming impediment to efficiency. However, the technology currently exists to reimagine this process.
By using an eSignature system, you may create a more transparent, fast, and accurate process. This can even assist reduce the gap to mobile technologies, allowing employees to be more efficient and productive on a daily basis.
In order to stay on top of the competition, organizations need to start implementing digital processes early on and integrate their whole company with technology.
Internal procedures may be made more efficient and adaptable as the firm expands. With time, digital transformation develops the tools necessary to increase productivity and resource efficiency, while improving business collaborations.
Top Digital Transformation Trends That Will Shape 2023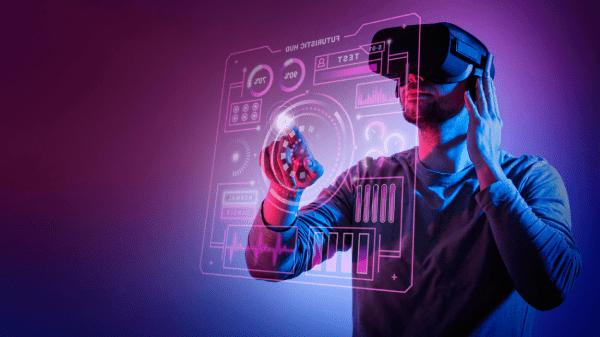 #1 Customer Data Platforms (CDP)
Data collection occurs everywhere in the digital era. Businesses now have access to a wealth of data on their clients.
Consumers provide you with a wealth of information when they connect with your business or purchase one of your products or services. This is true for firms of all sizes.
The only variation is how this information is used to gain a better understanding of client behavior and preferences. This is not an issue for smaller businesses with a constrained marketing stack.
However, retrieving information from a large pool of data can be challenging for large organizations with a diverse variety of goods, marketing platforms, and consumers.
It's here the Customer Data Platform (CDP) enters the picture. A CDP is a centralized repository for consumer information that enables you to build more targeted and relevant advertising campaigns for your consumers.
At first glance, CDPs may appear to be primarily for the marketing department; however, that's not the case. Finance and information technology departments may also utilize CDPs to make swift judgments on services, goods, and other firm investments.
#2 Cloud Computing
The planet is still reeling from the cloud waves. The emphasis has turned to maximize its leverage. Hybrid cloud solutions will gain acceptance as a result of their faster speeds, privacy, adaptability, and cost-effectiveness.
Multi-cloud techniques will eliminate barriers between providers and mitigate vendor lock-in.
The incorporation of technology such as artificial intelligence into the cloud will improve the effectiveness of cloud computing.
There will be a rise in the use of server virtualization, containers, and Kubernetes in technology. Cloud computing will mostly be used to supply services relating to gaming, music, and movies, with the goal of enhancing user experiences.
Data-driven societies and app-based technological ecosystems rely heavily on cloud computing, as the epidemic has demonstrated.
Cloud computing will continue to garner substantial investment in 2023 since it has become critical to the current data environment.
Multi-cloud computing is preferred by businesses over a single cloud provider. Similarly, maintaining numerous clouds might be complicated when a task needs to be moved to a cloud environment.
In the coming years, cloud computing will be multi-cloud since apps are becoming more portable and Omni-cloud.
#3 Role of Artificial Intelligence in Customer Experience
Customer experience will continue to improve in 2023 and beyond as a result of new technology, procedures, and the progress and advantages of AI. Gartner expects that firms with effectively integrated AI into their customer service channels would see a 25% gain in operational efficiency.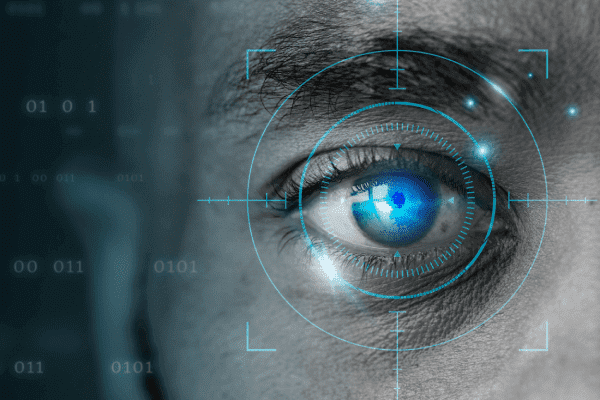 Customer-centric methods to marketing are now the preferred mode of operation, and maximizing their effectiveness requires the use of AI.
Today, businesses may legally acquire extensive data on their customers. Predictive insights may help companies better understand their consumers, which is why forward-looking businesses are enhancing their data analytics capabilities.
IT systems are being redesigned as a result of new insights into why and how customers behave with a company.
As per Boston Digital, working on customer experience solutions enables you to improve your online presence and maximize your return on investment.
The client experience is getting increasingly individualized, eclipsing more traditional ways. In 2023 and beyond, AI will tend to become increasingly commonplace in customers' daily lives, notably in retail and hospitality.
#4 Contactless Payments and Digital Transactions
The emergence of no-touch solutions and seamless digital payments are among the digital transformation trends for 2023.
Due to the social distance norms generated by COVID-19, restaurants and cafés are exploring contactless systems for taking consumer orders.
This includes both online and in-seat ordering for meal delivery or takeaway.
In-seat ordering refers to a technology used in theatres and conference centers that allows consumers to buy meals directly from their places using a mobile application or a QR code, rather than standing in lines or missing the event.
While seated, customers may use QR codes to explore menus, order meals and beverages, and pay using their phones.
For those who prefer not to deal with strangers in stores, digital payment methods are an excellent alternative. By the use of digital payment mechanisms, individuals and businesses worldwide may now benefit from the digital economy.
Digital payments are one of the several digital transformation efforts underway in the banking sector. According to Statista, the global transaction turnover in the Digital Payments industry is estimated to reach $8,547,325 million in 2022.
#5 Internet of Things (IoT)
In today's volatile digital world, technological innovation has become a critical component of competitive differentiation. Technology advances at a breakneck speed.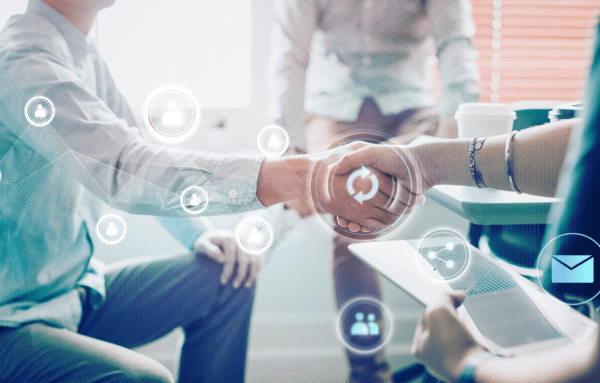 Therefore, more than half of company executives want to increase their technology investment in order to increase the availability of digital transformation services.
The Internet of Things is one of the new technologies whose importance has grown as a result of the COVID-19 dilemma.
The Internet of Things (IoT) is a top digital technology across many mobile app development companies, but healthcare and manufacturing executives have demonstrated the most interest in IoT.
#6 Wi-Fi 6 And 5G
5G's extraordinary speed and connection will enable new capabilities that will open up several commercial prospects. In a linked economy with 'smart things,' 5G has the ability to unlock the promise of digital transformation by serving as the foundation for innovation.
5G's foundational role in modern business includes linked automobiles, smartphones, broadcasting, and infotainment.
5G is predicted to revolutionize industries and improve user experiences. Working remotely, teleconferencing, and cross-domain digital collaboration are all on the rise, and this is driving home the need for better connectivity and more bandwidth as we move into the new normal.
The function of 5G technology is critical in simplifying and expanding the boundaries of remote work culture. 
#7 Digital Safety
The DevOps philosophy is fundamentally altering the way digital firms innovate. As businesses embark on a trail of digital transformation – combining growth and IT operational processes under a "single automated umbrella."
Business leaders have recognized that current approaches to incorporating security into innovative digital goods and platforms fall short of the pace of technological innovation.
This has reinforced the idea that security is the primary impediment to organizations achieving digital transformation.
Therefore, digital security is one of the most important and recent digital transformation themes that will shape the work atmosphere in 2023.
The epidemic has re-ignited interest in cybersecurity. Hackers have expanded their targeted operations against businesses worldwide as a result of the coronavirus outbreak.
The surge of attacks is expected to continue next year, therefore software vendors need to make extra efforts to make their products safer.
#8 The Technology of the Blockchain
By utilizing a mechanism called cryptography, the blockchain links data in the form of blocks. By 2023, blockchain will have transcended cryptocurrency and will play a critical role in cybersecurity.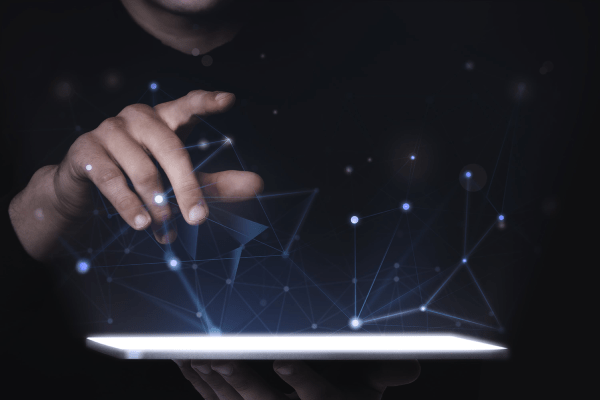 It will be used in conjunction with AI to enhance decision-making while maintaining anonymity.
As the competition between private, public, and hybrid blockchains heats up, the technology as a whole is poised to advance.
Every institution, from governmental to start-ups and companies, will seriously consider blockchain implementation.
#9 Telecommuting
Employees across a wide range of businesses have shown an increasing desire for increased work flexibility in recent years.
However, the present telecommuting breakthrough occurred as a consequence of the COVID-19 outbreak, not in response to these desires.
For many businesses, working remotely has become the only practical choice.
Zoom and Microsoft Teams have made this feasible because of their rapid design and deployment. These online meeting platforms have substantially impacted their digital transformation plan in terms of usage and development.
In order to fill the void left by social isolation, computer sales and broadband connections have both increased.

#10 XaaS Is Changing The Corporate Landscape
XaaS will emerge as one of the most significant technological developments of 2022. Not only does this technique reduce expenses, but it also streamlines technological implementations.
XaaS is gaining acceptance since the services are supplied via the cloud and are easily accessible. A major driving reason behind the rise of cloud computing services is big data.
XaaS enables organizations to save money by subscribing to services provided by suppliers. They are capable of rapid adaptation to changing market conditions by accelerating the development of new technologies and business processes.
They may simplify operations and devote more resources to innovation by utilizing the XaaS delivery paradigm. XaaS can help them become more nimble by digitally transforming them. It's worth noting that firms that do not embrace XaaS by 2022 are likely to be obsolete.
Final Words
In the corporate world, digital transformation is everywhere, and the fast expansion of digital activities across all industries is projected to continue in the coming years.
COVID-19 has accelerated the pace of digital transformation to the point that it is impossible to turn back the clock.
It is critical to comprehend trends in order to make better-educated choices. These digital transformation trends for 2021 are laying the groundwork for the growth of digitalization.
Companies may benefit from these trends by creating an environment in which they can realize the true potential of technological advancement.
FAQs for Digital Transformation