The market for mHealth apps has expanded into a thriving ecosystem. It's not only exciting; there's a lot of room for growth there, too. The market potential for a mobile health app is enormous due to the growing adoption of mobile health technologies in the medical field.
Since the epidemic began spreading, there has been a boom in the creation of mobile health apps for a wide variety of platforms. the top health and fitness apps have already gathered 2.93 million installations from individuals throughout the world.
According to Statista, the global market for FemTech products and services is expected to grow by over 60 Billion USD by 2027. Femtech is a relatively new term that refers to products and services based on new technologies and focusing on women's health.
FemTech: Overview
FemTech, short for "female technology," refers to the expanding market for digital solutions aimed at improving women's well-being. Period monitoring, nutrition, parenthood, emotional resilience, and skill development are just some of the themes it touches on.
Furthermore, a women's health tracking app offers online resources to assist women in avoiding health problems including osteoporosis, cardiovascular disease, breast cancer, and other similar afflictions.
FemTech's mission is to promote understanding of the factors that limit women's participation in the creation and upkeep of health care systems. It also seeks to inspire women to practice better personal hygiene and sexual health in general.
Basically, ladies may solve their physical issues and make better choices by using apps to learn more about the causes of their concerns.
Types of FemTech Apps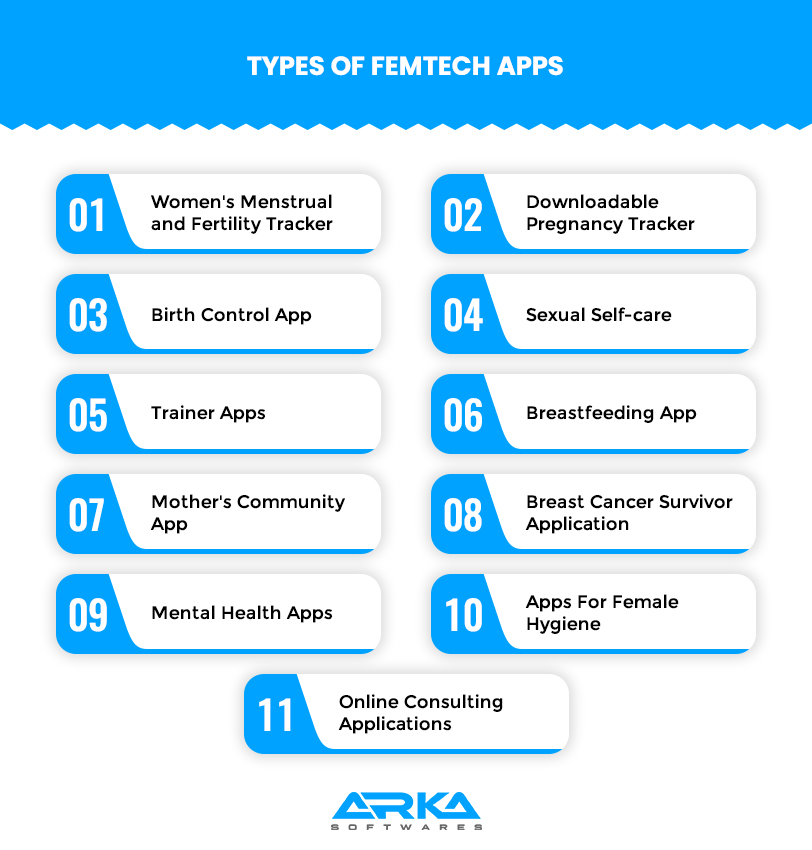 1. Women's Menstrual and Fertility Tracker
This application assists women in monitoring their menstrual cycles and determining their potential for having children. It helps ladies who want to get pregnant as well as those who don't want to get pregnant. Based on the information gathered, the app provides precise results.
Their menstrual cycle and resting body temperature are also recorded. Further, it might assist them in keeping a record of their symptoms. One useful feature of this application is that it keeps a calendar in which women may record their PMS symptoms and track any behavioral changes that may occur during that time.
2. Downloadable Pregnancy Tracke

r
Even though a few apps are beneficial during pregnancy, they should not be used in place of professional medical care. There are applications that can help pregnant mothers monitor their physical changes and learn more about what to expect at each stage of pregnancy.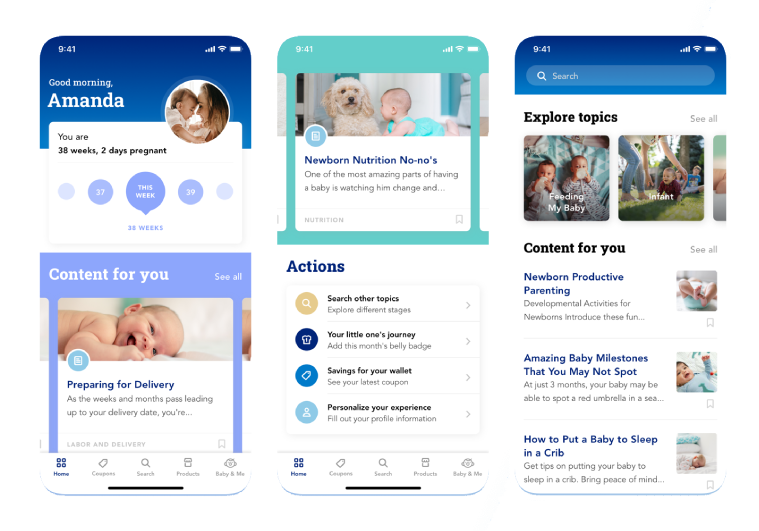 Mothers may use them to follow their baby's routines and see how their child is growing and changing. In addition to tracking their child's development, these applications may also give professional guidance. 
3. Birth Control App
The most fertile days of a woman's cycle are an essential consideration when making plans for a baby. Birth control applications help women keep track of when they should abstain from sexual activity.
Users may set an alarm to remind themselves to take the tablet or receive an alert if they are not fertile. Using this app regularly has been shown to increase the effectiveness of birth control.
4. Sexual Self-care
These applications are designed to improve women's self-esteem and emotional well-being. Additionally, they can benefit in relationship development and the enhancement of self-esteem.
5. Trainer Apps
Trainer applications have become popular because of their usefulness in motivating users to get into shape. They can also assist individuals in regaining lost body form. As an added bonus, they may assist in tracking and monitoring an individual's development.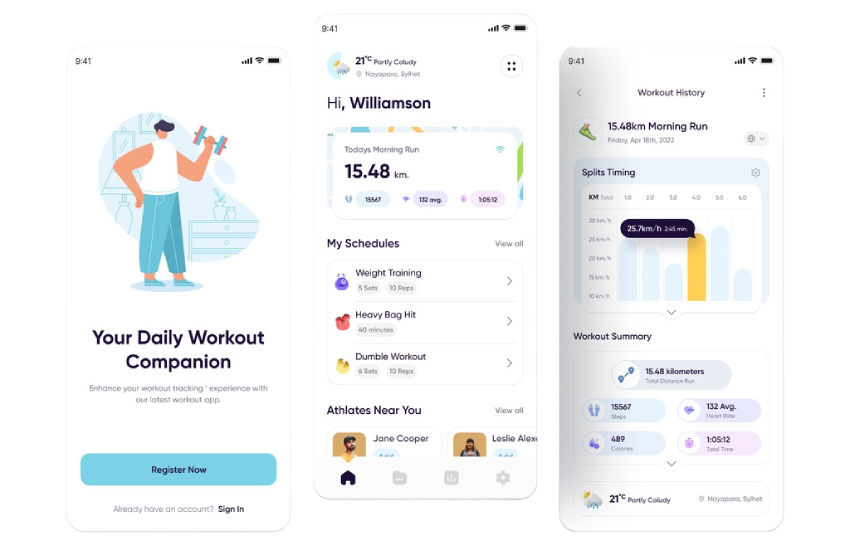 6. Breastfeeding App
Breastfeeding applications have had a significant impact on its users due to the wealth of information and resources they give. To a greater extent, they have made nursing easier for new moms. Using these applications, mothers have been able to obtain solutions to their most commonly asked queries.
7. Mother's Community App
These applications are designed for moms of the mobile generation. It has a number of options for moms to find and communicate with one another. Users can also get support from one another as they deal with the many challenges of parenthood.
8. Breast Cancer Survivor Application
Many cancer-stricken females continue to feel inferior to their non-cancer-stricken peers despite significant strides in care. A special application helps women who have overcome breast cancer find and communicate with others who share their experiences.

9. Mental Health Apps
Different AI mental health Assistant applications provide a means for women to communicate with their doctors. Many people find that mood tracking and management apps are the most useful for keeping tabs on their emotional well-being.
10. Apps For Female Hygiene
Developed specifically for women, these applications facilitate the delivery of sanitary supplies directly to a user's front door. Organic and hygienic options, such as tampons and pads, are available to customers.
11. Online Consulting Applications
These applications can assist women in addressing their health issues. They can offer them the required information and direction to make informed judgments regarding medical professionals. Whether it's weight reduction, sex counseling, mental wellness, etc., these apps can be of great help.
Read Also: – How to Develop an On-Demand Babysitting Mobile App?
Features To Include In A Female Health App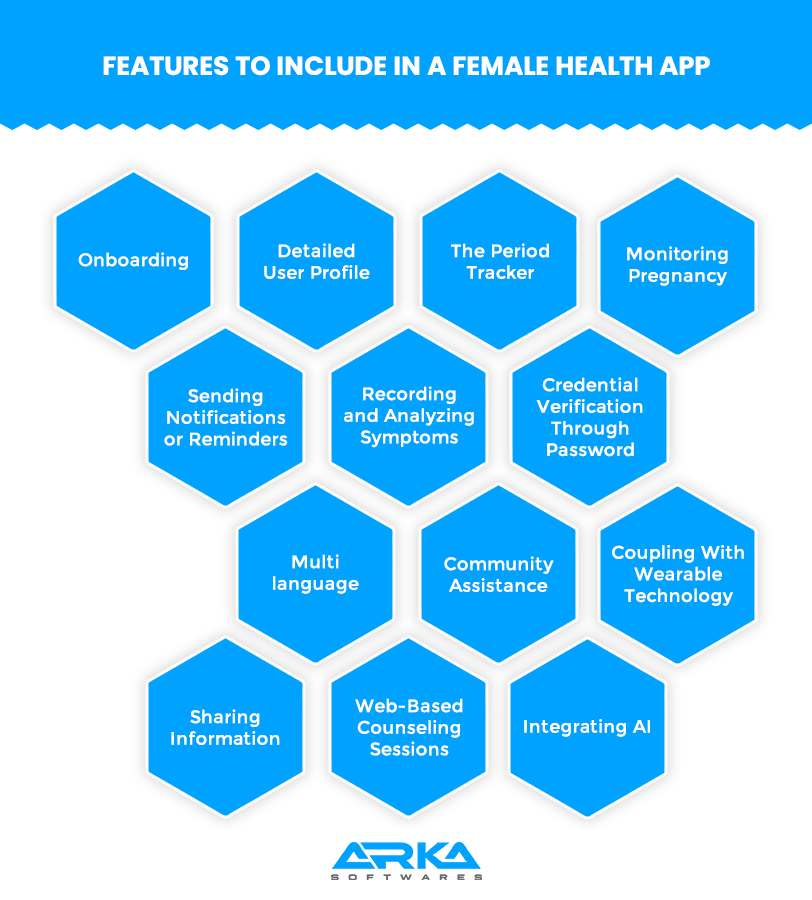 Onboarding
The app's onboarding process is the most crucial part of the FemTech app development. The success of an app depends heavily on its registration and login processes being straightforward and easy to use. Making the procedure as easy as possible is one way to achieve this goal. 
Detailed User Profile
The majority of app users dislike the lengthy registration procedure and would rather have a minimal profile. Women's health applications need a wide range of personal information from users, including their ages, weights, heights, and menstrual cycles.
That way, the application can give its users the greatest experience possible. Having access to all of this data allows for a more streamlined and tailored customer experience.
The Period Tracker
A period tracker is a must-have feature for any application aimed at improving women's health and fitness. Users' periods and general well-being may be monitored with this function.
Popular period tracker applications allow users to log details like when their period begins and ends, as well as information about their fertility and expected cycle lengths. Furthermore, they can aid users in recognizing symptoms and enhancing prognoses.
The ability to track a user's menstrual cycle and cycle stages is optional when you develop a FemTech app but would be useful in providing personalized guidance.
Period tracking app creators can add a function that provides users with unique data about their cycles to the already existing set of useful insights. This feature is useful since it allows users to better understand their own behavioral and emotional tendencies.
Monitoring Pregnancy
This feature allows users to explore a timeline of pregnancy-related events and monitor their development over time.
Sending Notifications or Reminders
This function has the potential to maintain users' interest and make the app more reliable. Notifications can be issued to ladies for a variety of purposes, including the beginning of a new cycle, new log entries, and the need to take medication. Users may be alerted to possible health problems due to these messages.
Recording and Analyzing Symptoms
Understanding one's own body, fertility, and menstrual cycles may all be improved with the app's symptom tracking functionality. Health information such as hypertension, weight, and sleep duration can also be recorded and monitored in this way. Furthermore, AI and machine learning are employed in period-tracking apps to evaluate user data and deliver custom results.
Credential Verification Through Password
The usage of a password authentication system is crucial when you create a women health tracking app to take care of customers' privacy.
Multi-language
Building up support for several languages is a crucial step in creating a successful mobile health app. You'll be able to reach more people this way. If a user encounters a particularly difficult medical phrase, for instance, the ability to switch to their local language will greatly improve their experience.
Community Assistance
The primary focus of these groups is to disseminate knowledge about women's health topics that are taboo in more conventional settings. Users can learn more about these problems and other related topics by participating in such a community.
Users need to be able to connect with one another and share their stories and insights through the applications they use. Users' participation and trust in the app can both benefit from the presence of such a community. Users may join groups to talk about their symptoms and share their experiences, as well as post their own stories.
Coupling With Wearable Technology
By integrating this feature, the app may get information from a wide range of sources, including wearables and health monitors. The user's health and safety will be enhanced even more. There are a few period tracking applications that also let you share your statistics with your loved one.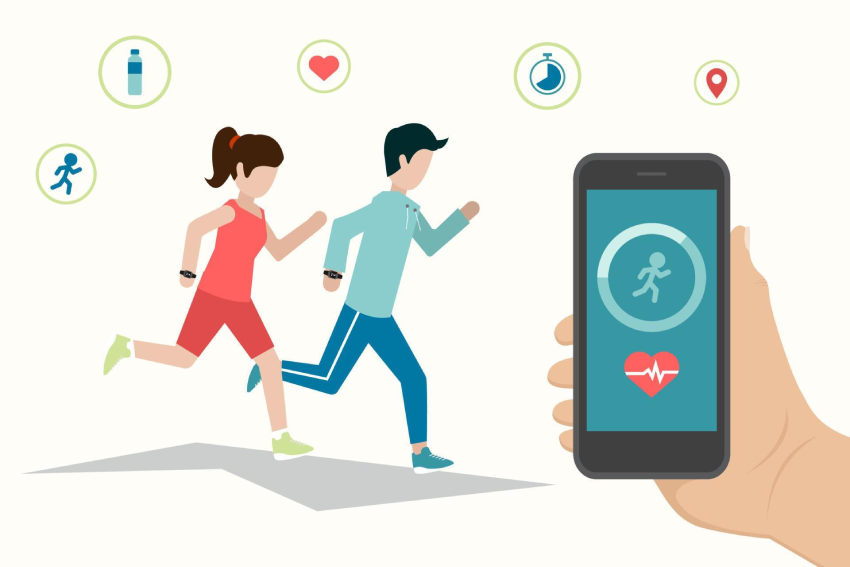 Sharing Information
There are applications that let you exchange information with your doctor. More information helps speed up the process of diagnosing and treating many diseases. Menstrual monitoring, for instance, can help women in keeping tabs on their cycles and other symptoms. 
Web-Based Counseling Sessions
Users also benefit from digital consultation since they may get answers to their questions from an expert without leaving the comfort of their homes. If the users have any queries or concerns, they may now receive a digital consultation.
To offer the greatest service possible to their consumers, app developers should form partnerships with medical specialists who can offer online assessments and treatment regimens. These experts may be contacted via a variety of means, including phone calls and text messaging.
Integrating AI
A symptom checker might be useful, so remember to add one. The creators of AI-powered applications are also creating technologies that can assist physicians in doing their tasks more effectively.
As an illustration, it may be used to facilitate the selection of the most efficient treatment alternatives by evaluating data. Doctors and nurses may save time on mundane activities with the use of predictive analytics.

How to create
FemTech App
?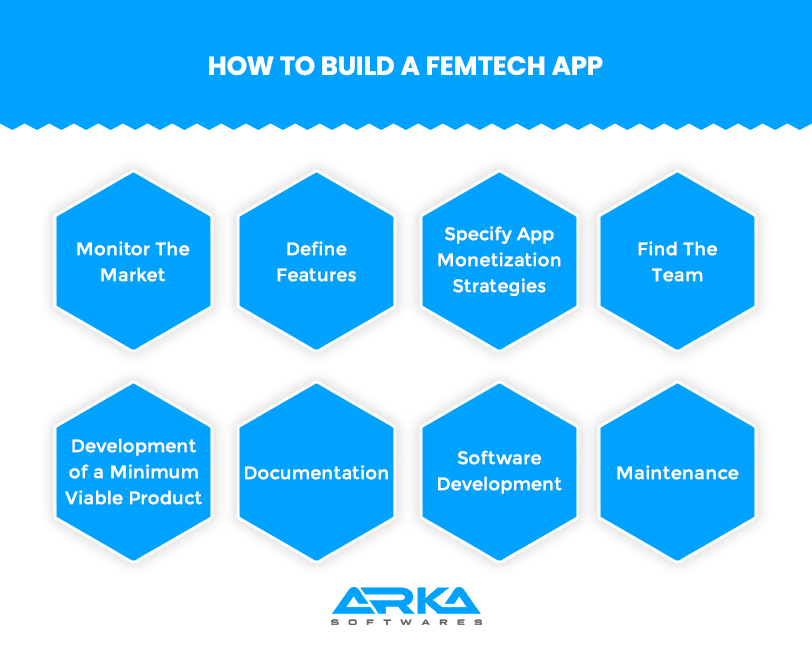 Step 1: Monitor The Market
The only way to come up with a truly original and interesting offering is to examine the many alternatives on the market. By doing so, you can gain insight into both their failures and triumphs. You may get a sense of the market by comparing your app to some of the existing women's health tracking applications.
Step 2:
Define Features
Following the completion of the market analysis, the next step is to specify the features of the app. All you have to do now is pick the ones most crucial for you from the list we have compiled above.
Step 3:
Specify App Monetization Strategies
More individuals are paying attention to the women's health industry as a result of the success of the related smartphone apps. But it's crucial that you find out as much as you can about making the most of this chance. Learning the many methods to make money with the women's health tracking application is essential if you want to maximize its commercial potential.
Making in-app purchases is a great method to unlock more features in the women's health tracking application. You may provide a paid upgrade with extra options, such as a more personalized user profile.
Advertisements within the app are a great approach to monetize the women's health tracking app and reach more users. While it's crucial to keep app users happy at all times, monetization via advertising may be a lucrative option if done right.
A paid app is another approach to maximize the revenue potential of women's health tracking applications. If you consider that it is necessary to establish a niche product, then this choice might be advantageous. 
Step 4:
Find The Team
A well-designed app for monitoring women's health should be built with the help of professionals in the field. By doing so, you may make a product that actually helps people and that they want to use.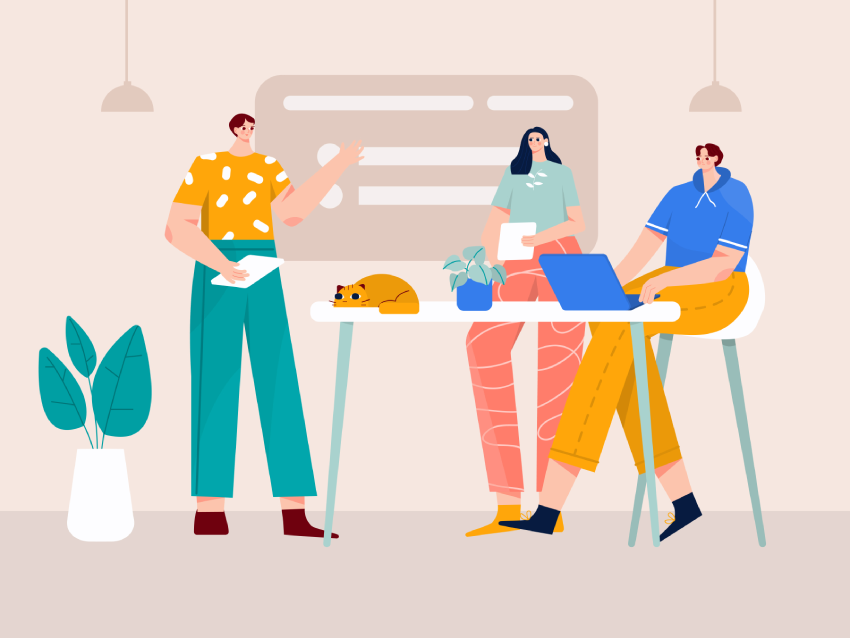 The professionals you require are:
Business Analyst

Project Manager

UI/UX Designer

Backend and Frontend Developers

Copywriter

Tester
Step 5:
Development of a Minimum Viable Product
Once you've assembled a group of people who are committed to helping you create a successful software product, it's time to begin planning the development of a Minimum Viable Product (MVP). This can help you gauge interest in your product and cut costs throughout the design phase.
An attractive design is essential for keeping women interested in a health tracking app. Some businesses assert that women place a premium on an app's design and usability when making a purchase decision.
Step 6:
Documentation
As soon as you've given the go-ahead on the feature list, have the business analyst and project manager start working on a document that lays out the project's technical specifications. Everyone on the team may use this as a reference point moving forward.
Step 7:
Software Development
Getting started with the software development process is the next step in making a fantastic FemTech app that will blow away your intended users. The steps in this procedure are:
Conceptualization & Investigation

– The team sets up the necessary infrastructure to make the app run smoothly. They'll also write up documentation for the app's API and any other external services.

Coding and Testing

– The necessities of the project are decided upon by the group. As a next step, they'll write the code by employing several programming languages, platforms, and other technologies. They'll also run tests on the code to make sure it's functioning as intended. All the women's health tracking apps need to be thoroughly tested throughout development to ensure they'll function as intended. The developers will be able to spot the issues right away and rectify them.

Deployment

– After finishing the app's development and testing phases, it must be made available on many platforms. Check that it complies with all current privacy regulations. Doing so will increase the app's visibility and usability in search results.
Step 8:
Maintenance
Once the app is published, you will notice significant growth, thus deploying and designing it is only the beginning of your journey. Maintaining the app's stability after its first release is equally essential. With this, you can give your customers the greatest service possible. Also, be sure to update the app and add new features on a consistent basis.
Wrapping Up
The healthcare business is expanding at a breakneck pace, which has increased the demand for cutting-edge apps that may facilitate better communication between patients and medical professionals.
The appropriate patient health application can facilitate better communication between healthcare providers and their patients, hence enhancing the standard of care provided.
FAQs for Femtech App