Evolving Technology and Smartphones have not only transformed our lives, but they have provided us opportunities to mitigate the challenges we were unable to counter earlier. The biggest challenges we are facing are Physical and Mental health issues, which have cropped up exponentially due to various reasons such as a work-life imbalance, undisciplined lifestyle, etc.
A large number of people are struggling with mental disorders and stress at their workplaces or homes due to several just reasons. On top of that, in the last 2 years, we have seen how COVID-19 has contributed to the health and mental disorders of millions of people due to growing uncertainty and anxiety.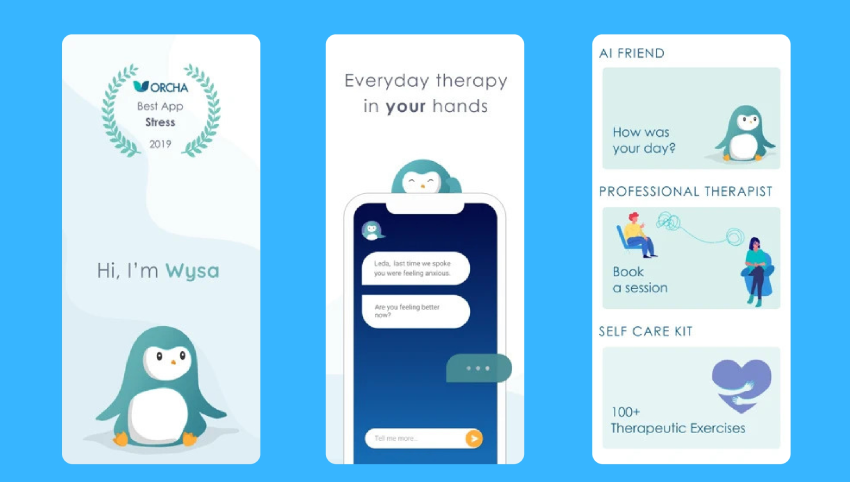 All these factors have shot the demand for mental healthcare exponentially, and that's why requirement of a mental health assistant has been skyrocketing for the last couple of years. We have seen many AI Mental Health Assistant apps such as Wysa, Youper, and Woebot. These apps are assisting the users to tackle their mental health issues and offer the necessary round the clock support 
Why do we need an App to manage Mental Health?
Well, before answering this, we would like to raise few more questions to put things in the right perspective. 
How do you deal with stress, depression, or anxiety when you're on quarantine?

Who will provide necessary mental healthcare assistance when Doctor is not around? 

How will you avail the support of a Therapist if visits are limited for emergencies only? 

Who will provide the necessary consultation during odd hours?
These questions are quite genuine, and every patient faces them once in a lifetime. A mental health app can certainly become a lifesaver during these situations, for both patients and healthcare professionals. Mental health app can provide the necessary information when it is needed the most and can certainly save many lives.
What is an AI-based Mental health application?
Artificial Intelligence has changed the technology landscape as no technology has done before. It has deeply penetrated our lives and transformed many businesses and sectors in the last couple of years. From using Computer Vision to analyze consumer behavior to the usage of Chatbots to instantly serve the customers, AI-based solutions are being used to enhance and automate the existing human tasks. Mental healthcare is certainly not an exception, and AI-based mental healthcare apps have become a big boon, all thanks to their capabilities and user-friendliness.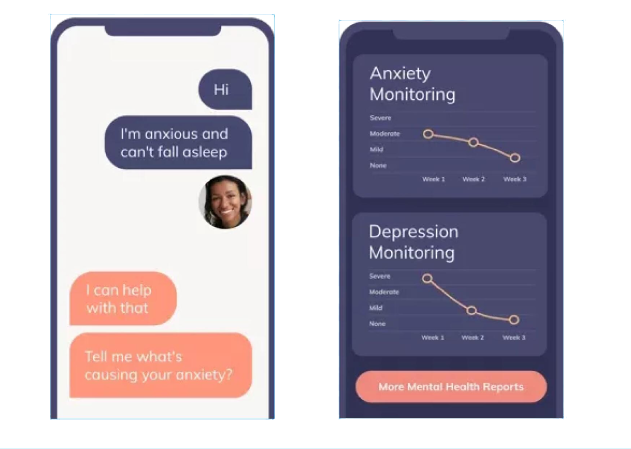 AI-based mental health apps are equipped with innovative virtual techniques and human-independent consultation, which make patients feel more convenient discussing their mental disorders with an AI-Bot rather than humans. 
AI-based mental health apps are developed specifically for those, who are experiencing anxiety, depression, or schizophrenia. These apps offer solutions that can be compared with traditional methods of treatment, using techniques like cognitive behavioral therapy, cognitive skills training, and mood monitoring.
Key Facts on AI-based Mental health apps
AI-based mental health applications are going to witness massive usage and popularity in future because : 
Usage of the Top-20 Mental health apps in the USA grew by 30% in first quarter of 2020.

FDA has eased entry for counseling apps during the COVID-19 pandemic

The US government has sanctioned $5.5 Billion for SAMHSA (Substance Abuse and Mental Health Services Administration) in 2020.

Talk Space app recorded a massive 500% increase in number of Therapists onboard.

Better Help has also witnessed twice the number of users asking for assistance to counter anxiety and stress issues.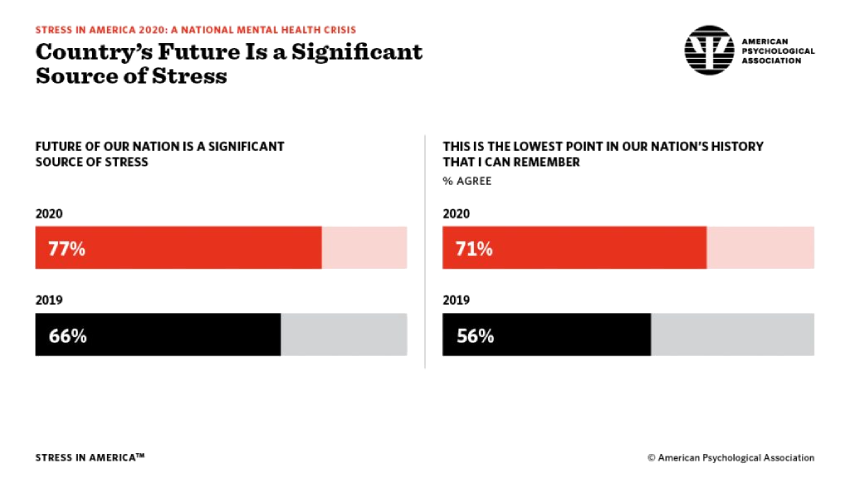 Why developing a Mental Health Assistant App is a brilliant Idea?
Mental health disorders are leading reason behind mortality and morbidity, and it is going to give a massive dent of $16 Trillion to the World economy by 2030. Currently, at least 10% of the population is impacted by these disorders and up to 20% of adolescents and children are suffering from different type of from types of mental disorders. 
In the US, we have around 19% of people, who are experiencing any kind of mental illness in 2017–18, and this is an alarming trend as 1.5 million people are adding to this number annually
The Behavioral software market is growing at a rapid pace and it was over $2 billion in 2019, and mental health solutions contributed to 30% of this figure. Contrary to the expectations, this market went in upward trending even during COVID-19. 
As per Apptopia, the top 15 mental health mobile applications have witnessed astounding growth during pandemic's peak. The use of Artificial Intelligence in Healthcare is only going to increase and may create a market of $45.2 Billion by 2026. This shows the scope and revenue trending of AI mental applications is rising, and it is beneficial for any Startup or Enterprise to develop an AI-based mental health application.
How does an AI-based Mental Health app work?
An AI-based mental health app is nothing but an 'Emotional and Mental healthcare Chatbot' that helps patients in multiple ways. These apps are developed by coordinated efforts of Software Developers, Business Analysts, Psychologists, and Designers. 
An AI-based mental health app is well equipped with AI models and Cognitive-behavioral techniques (CBT), which help an end-user to find out a solution to his/her problem. 
Users can start conversations with the Chatbot and provide necessary inputs.

AI-aided app enables a friendly and easy-to-understand chat environment.

The app captures the user inputs and then matches that with the AI models and CBTs.

App understands the patterns of anxiety level, mood tracking, reframing thoughts, and depression.

This app offers suggestions and consultations based on widely used CBT, AI-learnings, meditation, yoga techniques.

It uses smart AI capabilities to assist users with spiritual and medication activities.

You can get personalized suggestions toolkits (audio, video, exercises) to cope with their mental illness easily.

Types of AI-based Mental Health Applications
We have discussed the Mental app and its functions, but do we know how many types of AI-based Mental health app we have?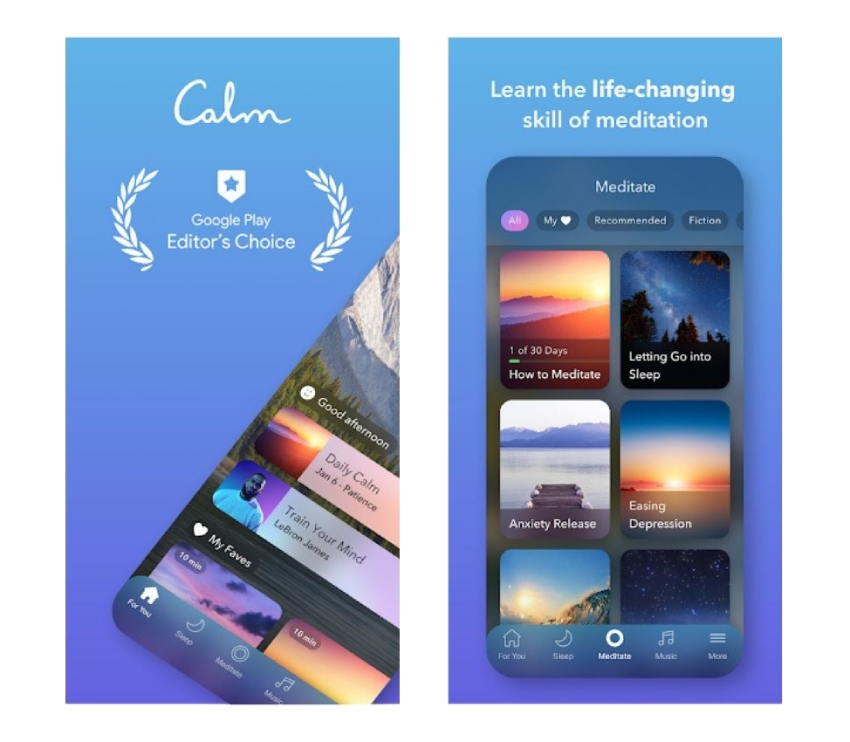 Well, broadly we have five types of AI-based mental health applications in the market.
General mental health apps

–
These apps make users aware of their emotional health. These apps capture the mood swings, good habits, bad habits of the users and suggest relaxation exercises, positive quotes to keep users engaged.
Self-Improvement apps-
These apps monitor the routine lifestyle of users. It captures their self-improvement goals and offers meditation methods, breathing techniques, and audio relaxation to achieve those objectives.
Assessment & Education apps-
These apps generally offer detailed information on mental health disorders. These apps interact with the users via chat and offer them reference material used by mental health professionals to determine the mental disorders.
Treatment Adherence apps

–
These apps assist patients who are capable enough to manage their conditions on their own. These apps enable users to set medication and exercise reminders along with sharing tips to prevent health crises.
Peer Connection Apps

–
These apps could be considered as social network mediums for users with mental health disorders. These apps help users to communicate and offer support to others who are diagnosed with some or other mental health issues.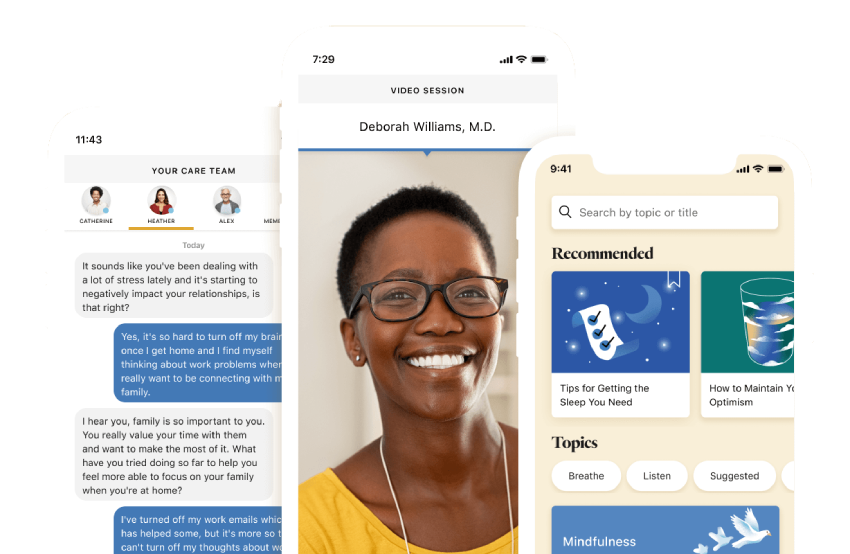 Monetization Strategies for AI Mental Health Apps
Mental wellbeing applications can be equipped with monetization options to generate revenue. 
We generally use the following monetization techniques :
Free Version

–
You can offer a free version of your application, that comes with basic features along with advertisements. In this version, you can earn the revenue once the user clicks on an advertisement. You can encourage the user to opt for the paid version.
In-App Purchases

–
You can offer different services and components, that could be purchased via the application. This will help you to engage other partners and service providers with your app, thus you can offer extra services to the users at almost negligible cost. 
Paid version

–
You can offer a paid version with all functions and features to the user. The subscription model could be broken into monthly/quarterly/annual
Challenges while building an AI-based mental health App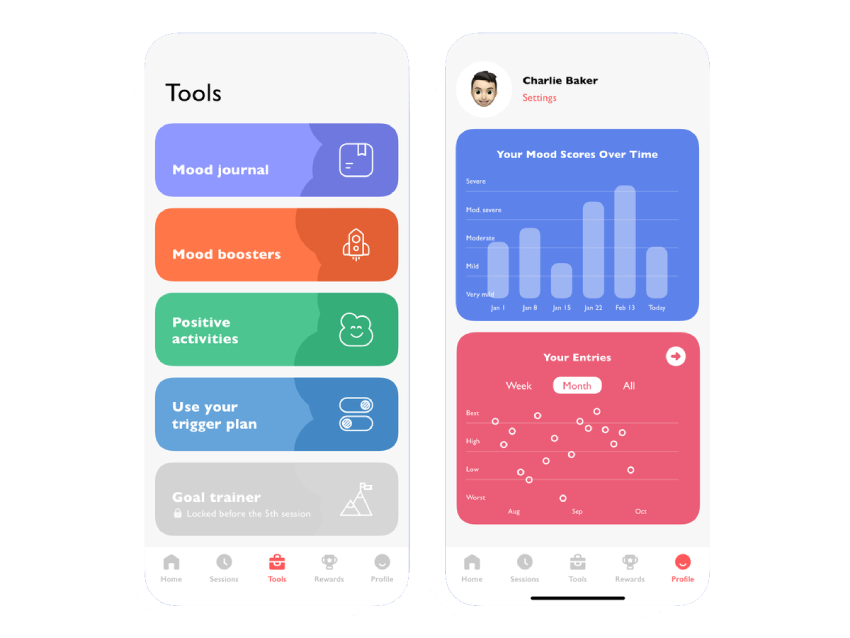 We may face the following challenges while developing an app :
Trust Issues

–
This is the most important aspect, as users must have complete trust in your app, as they are sharing personal and sensitive information. It is important to incorporate a robust privacy policy, biometric authentication, 2-factor authentication to ensure adequate security to user's information, which will certainly mitigate any trust deficit.
Stigma

–
Although the mental health app addresses the issues of social stigma and hesitation up to a certain extent. But it is highly recommended to make necessary improvements in the app design so that the user can feel comfortable while sharing his ordeal. 
Lack of Engagement

–
An App is a waste if it is unable to engage the user. Hence, it is advisable to keep content user-friendly, frequent updates, and incorporate components that need user interaction, as this gives a sense of togetherness. It has been observed that the degree of engagement is improved if such components are added in the app.
Clinical Evidence

–
It is important for any mental health app to offer solutions backed by real-life research and clinical evidence. The app must offer credible information and knowledge base to the user and healthcare professionals.
Top 5 AI-based Mental Health Apps
Youper

–
It's a free app that includes an AI chatbot and a mood-tracker. It is based on an algorithm that works to improve mental health and wellbeing. It offers customized support based on customers' personal information and preferences. 
Wysa
–
It is an AI-based virtual chat box, which acts as your companion with whom you can initiate health conversations. It is a good listener, and it uses a robust security mechanism to keep customer information secured and encrypted.
Woebot
–
It is an AI-based chat solution, that takes insights from Cognitive Behavioral Therapy (CBT) to offer mental health consultation. It is designed in such a way that you may feel talking to a real human being. It is always responsive and makes effective interactions that make end users relieved and happier.
Calm

–
It has become one of the most popular AI-based mental health apps in recent times. It assists users in relaxing, sleeping, and performing meditation to enhance their overall wellbeing. It is equipped with an immersive interface and innovative features, which helped it to gain massive popularity.
Ginger

–
It offers comprehensive support to users experiencing multiple mental health issues. It offers self-care and interactive components, that allow users to have better interaction. It enables users to have a chat with a therapist or video call with a support coach.
Benefits of AI-based Mental Health Apps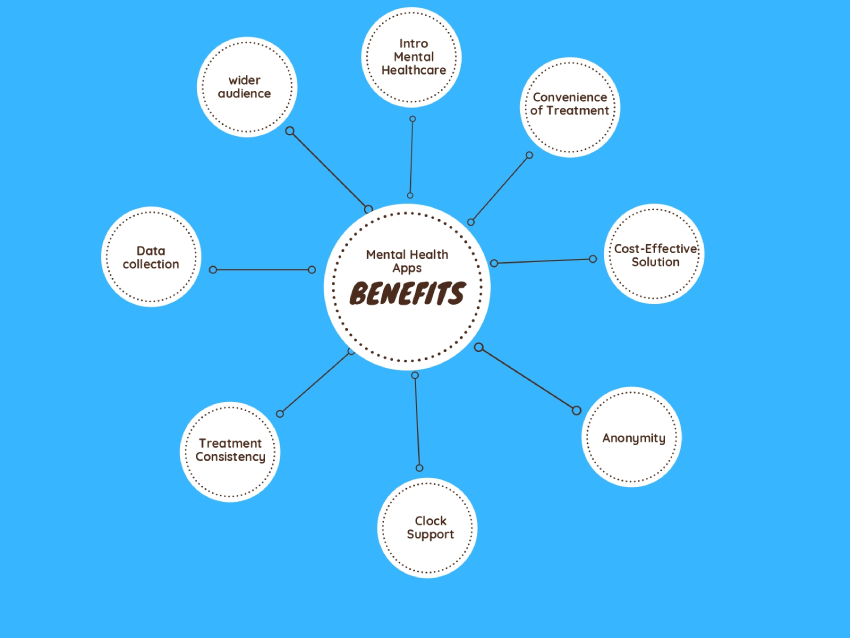 AI-based mental health apps offer numerous benefits, and that's the reason why they are getting huge popularity among patients and healthcare professionals. Here are few benefits of these apps :
Introduction to Mental Healthcare

:
AI app is certainly a nice first step for those who are hesitant to avail mental health treatment in the past. 
Convenience of Treatment

:
Treatment is available virtually anywhere and anytime. These apps are a big boon for those who experience challenges with in-person appointments.  
Cost-Effective Solution

:
Taking a simple appointment with a mental healthcare specialist will cost you a big amount. Whereas most of the AI-based apps offer their basic features free of cost, and even the paid version costs way less than the conventional care. 
Anonymity

:
This is the biggest stigma for patients with mental disorders, they feel hesitation while explaining their situation. AI-based apps play a big role here, as patients can explain his/her situation without involving other people.  
Round the Clock Support

:
The app always remains available it provides intervention support and round-the-clock monitoring. You don't need to worry about support, especially during wee hours, the help is just a click away.  
Treatment Consistency

:
This is an important advantage, as it helps patients to avail a common treatment for similar symptoms. AI apps offer consistent treatment to all users. 
Data collection

:
AI apps collect data such as user location, symptoms, root cause, phone use, movement history, and so on. This data is used to perform quantitative analysis to develop AI models, which helps apps to offer better treatment to patients.
Service Offering to a wider audience

:
Due to evolving Mobile and Internet technology, mental healthcare service providers can offer their services to people in remote areas or to those who need it immediately (e.g., following an accident, terror attack, or natural calamity).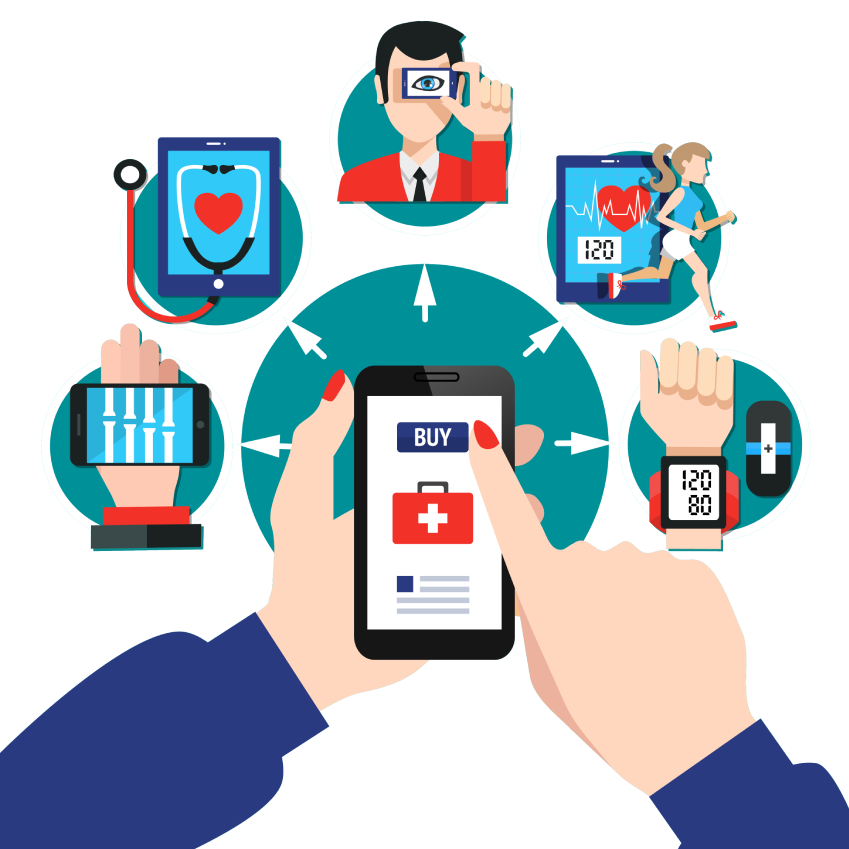 Features to include in a Mental Health App
An AI-based application must incorporate the following features.
| | |
| --- | --- |
| App Onboarding | This feature helps users to have a walk through the app. It gives brief information about app functions and their handling. You can make it more personalized by adding an animated "assistant," which can provide instructions to the user and make a personal connection with them.  |
| Settings | This is a single placeholder for all the Settings of the app. It's important for users to make apt customizations using the settings to get the best experience. For example, users should be able to change the notification frequency, change the theme, make accessibility-specific changes, and select a suitable theme. |
| User profile | It contains user-specific data, user programs, settings, treatment history, and settings. |
| Meditation | Meditation techniques are recommended for people with PTSD, panic attacks, and anxiety. We can audio instructions for guided meditation facility in an application. |
| Push Notifications | Push notifications remind users about their medication, planned tasks, or exercise schedule. |
| Journaling | It goes simultaneously with mood tracking. It can be as relaxing and calming as a meditation exercise. |
| Mood tracker | It is an essential feature for people suffering from bipolar disorder, mood disorders, and depression. It helps users to keep a track of their moods, which helps them to gain a certain level of control over their disorders and sometimes helps them address mood-altering triggers. |
| Medication reminders | It is an important feature, that keeps users reminded about their medication schedule. Users can add a customizable reminders to ensure they don't miss their medicines. |
| Sleep tracker | People with mental health disorders often face sleeping disorders as well. This feature helps them to keep a track of their sleeping pattern. This feature also helps healthcare professionals to observe the sleeping issues and log potential root causes and treatments for sleep issues or insomnia. |
| In-app Human Assistance | Although the Chatbot provides the best possible information and assistance, sometimes it is necessary to have human support to offer better solutions to the patient. A human can any day understand patients better and human psyche is way too difficult to comprehend by AI bots. |
| Trigger checkers | It is important to keep a log of the triggers that cause panic attacks, anxiety attacks, or sudden depression. These trigger logs help an app to offer better treatment for disorders. |
| Gamification | Simple games can certainly help users to keep their minds off the problems and relax their minds up to a certain extent. However, it is recommended to stay away from competitive games, as they can have a detrimental effect on a patient's mood. |
| Community features | Community interaction offers the greatest support for users recovering from the aftermath of mental disorders. Knowing they're not alone in this situation, gives a big motivation to them. |
| Favorites | It allows users to select a feature, setting, or content they are using quite often. They can directly access these options without traversing the wholesome options in the app. |
| Motivational Quotes | Affirmative statements and Motivating quotes can boost a person's confidence and help them battle their anxiety and depression. |
| Therapists Dashboard  | It is required where we are connecting patients with therapists. It is equipped with different features and functions, which helps patients to consult with a specialist. It also helps users to select therapists based on specialization, availability, qualifications, and consultation price. |
| Admin panel | It is used by App owners to add or update the content/features or moderate the app activities.  |
| Share Activities | Sharing activities and moods to messenger apps or social networks gives a sense of belonging to the user. It also enables other people to show their concern and offer help to the user. |
| AI & ML | Artificial Intelligence & Machine learning can certainly improvise your mental health app. AI and ML enable us to keep a track of user activities and preferences, they also enhance the app response using their learning model. |
| Cognitive Behavioral Therapy (CBT) | Several well-built CBT and DBT methods can help users to avail better mental health treatment. |
| Conversational Tools | Advanced conversational AI tools help users to counter anxiety, stress, and various mental disorders in the most human way. |
| Visualization Techniques | Advanced visualization techniques offer users a visual method to improve their confidence and morale while keeping them relaxed and calm. |
Steps to develop an AI-based Mental Health Application
We must follow the below steps to build a successful AI-based mental health app.
Ideation and Market Research

–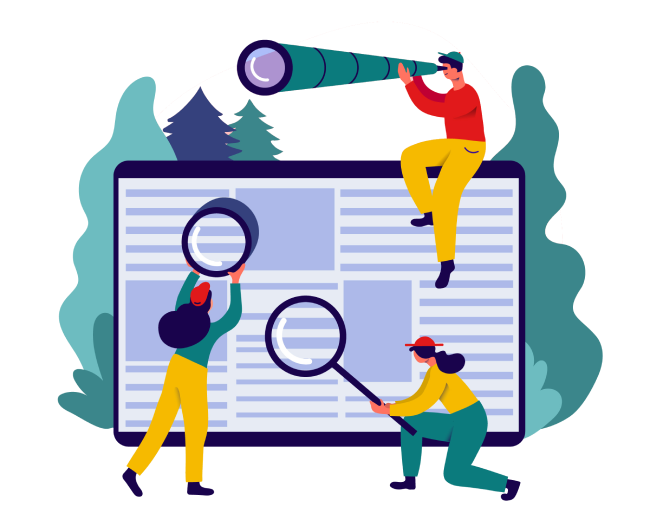 It starts with an idea to solve an existing problem. Once the idea is conceived, it's time to conduct thorough market research and understand user demand, and target uses of your application.
List down Features and Functions
–
List down all the features and functionalities you are expecting in the app. 
App Wireframing-
It is necessary to have an easy-to-use and efficient software design to build a successful app. This phase is all about developing internal workflows and app prototypes, which can act as a mockup of real-time applications.
Coding

–
In this step you should start developing the app for respective platforms (iOS or Android), using a suitable technology stack and tools. This is certainly the most time-consuming phase in the entire app development lifecycle. As you are developing a healthcare app, we must utilize 3rd party HIPAA compliant SDKs, some off-the-shelf components, cyber security tools to fortify the app to make it compliant with the healthcare industry-specific frameworks and standards.
Software Testing

–
To offer an error-free and flawless app experience to the user, it is important to employ an effective quality assurance and software testing strategy. You should perform multiple tests on your app to weed out bugs and errors. In this step, you must identify and fix the bugs in app code, design, and functionality.
Launch an MVP

–
It is recommended to develop an MVP version of your app first, which must contain the basic features and functions. Once the MVP version is ready, you can launch it on various app marketplaces, so that users can download and utilize it. 
User feedback

–
Once the application is launched, users will keep sharing their feedback about app functionality, features, technical errors, and several other issues. It is important for you to capture this feedback and address the user's concerns. It will not only help you to make necessary changes in the app, but also enhance your credibility among the users.
App Upgrade and Maintenance-
This is the final stage of app development lifecycle. You can incorporate new features and functionalities into your app based on user feedback and requirements. You can also keep pushing frequent security updates to make applications secure from vulnerabilities.
Technology Stack to build Wysa like App
You can select the following Technology stack and tools to develop an AI-based mental health app.
Technology

iOS Platform

Android Platform

Programming language

Swift 5 or Objective-C

Kotlin or Java

Target Operating System

iOS 12+, tvOS 12+, watch OS 4.0+,

Android 10 or above




Minimum supported OS: Android 5. (Lollipop)

IDE

AppCode or Xcode 11+ 

Android Studio

SDK

Cocoa Touch, iOS SDK

Latest Android SDK

Frontend

Mocks, Cocoa Controls

JavaScript, React JS, Angular JS

Backend

iOS Backend services, Helios

Node JS, Express JS

Database

MySQL or PostgreSQL,

MongoDB, or MySQL

Web server

Nginx or Apache

Apache or Nginx

Cloud storage

Amazon services S3, EC2, Rackspace, or Heroku

Amazon services S3 & EC2, Rackspace, Heroku

Social Media

Twitter SDK, Facebook SDK, Instagram SDK, or Google+ SDK

Facebook SDK, Google Play service, Instagram , or Twitter Core SDK

AI/ML Tools

Amazon Machine Learning, Pytorch

Microsoft CNTK, Google ML Kit

Chat

ActionCable websockets or SwitActionCable websocket

Recycler View

Push Notification

User Notifications Framework

Firebase Cloud Messages

Analytics Module

Analytics SDK

Fabric Firebase Analytics

Payment Gateways

PayPal, Braintree, Stripe

PayPal, Stripe, Braintree

Other tools

Twilio, Google Analytics, Google Maps, Optimizely, or Elasticsearch 

Twilio, Google Analytics, Elasticsearch, Optimizely, or Google Maps 
Cost to Develop an AI-based Mental Health App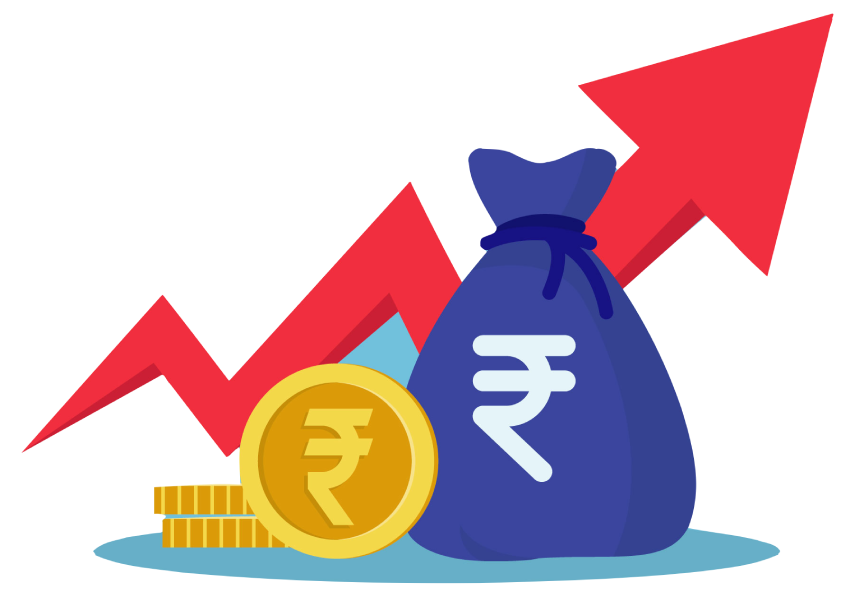 The cost of building an AI-based mental health app is totally dependent on the features and complexity of the project along with the hourly rates of the team you are going to hire. 
Now, let's see how many days it takes to develop different app features.
| Feature | Days (Minimum) | Days (Maximum) |
| --- | --- | --- |
| App Onboarding | 10 | 20 |
| Settings | 2 | 5 |
| User profile | 2 | 5 |
| Meditation | 5 | 10 |
| Push Notifications | 5 | 10 |
| Journaling | 5 | 10 |
| Mood tracker | 20 | 30 |
| Medication reminders | 5 | 10 |
| Sleep tracker | 20 | 40 |
| In-app Human Assistance | 5 | 10 |
| Trigger checkers | 5 | 10 |
| Gamification | 20 | 40 |
| Community features | 5 | 10 |
| Favorites | 5 | 10 |
| Motivational Quotes | 2 | 5 |
| Therapists Dashboard  | 10 | 20 |
| Admin panel | 5 | 10 |
| Share Activities | 5 | 10 |
| AI & ML | 20 | 40 |
| Cognitive Behavioral Therapy (CBT) | 10 | 20 |
| Conversational Tools | 5 | 10 |
| Visualization Techniques | 10 | 20 |
The cost of app development can be calculated by a simple formula
cost of App development = Efforts * Charges per hour 
However, we must state that this will fetch only an estimated cost, the actual cost could be higher or lower, depending on the features and technology used to develop the solution. This estimate does not cover other costs and efforts, such as time spent on communication, project preparation, project release activities, project promotion, and several other activities, which can certainly influence the project cost.
Conclusion
Artificial Intelligence has taken the healthcare world by storm. Healthcare service providers are vouching for and implementing AI-based solutions due to their enormous benefits and cost-effectiveness. AI applications and Tools are successfully assisting people in managing anxiety, depression, and other mental disorders, but they do have some limitations. 
Although AI mental health apps are helping people to overcome several barriers to avail of mental health consultation and resources instantly, they are not yet capable to replace conventional clinicians and psychiatric treatment.
At last, all we can say is that healthcare is a massive opportunity for any enterprise. In Post COVID era, consumers are more comfortable with using mobile apps for their healthcare needs. If you are looking to develop your own AI-based mental health app, then this is the right time to go ahead. 
So, the best method is to consult with an expert app development company, that can help you to transform your unique healthcare app idea into a reality.  Who knows your app might become the next big thing in the global app market?
AI Mental Health App Development – FAQs