Introduction:
The healthcare ecosystem is revolutionizing with healthcare mobile applications as they are helping in enhancing the communication, quality of the services being rendered and efficiency. Today the term mobile health tends to be a bunch of public health, patients care, medicines providing assistance through the help of technologies like laptops, smartphones, multimedia channels, etc.
Such applications are not facilitating patients or customers but various doctors and healthcare centers are able to address the needs and can track their patients virtually.
Market Overview:
As per the report shared by Statista, the total market size of the health industry is likely to be more than US$60 billion  by 2020. Talking about the business figures earned by the health devices in 2019 were of US$37 billion which is therefore expected to grow in the forthcoming years too.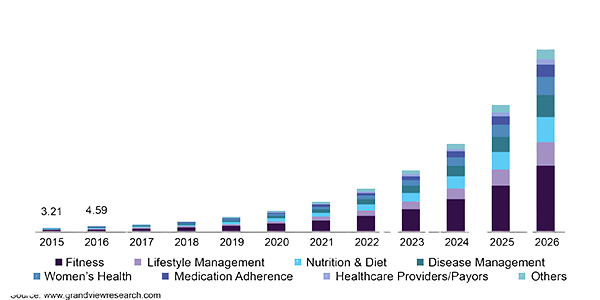 The count of mHealth applications in the top app stores worldwide is more than 318,000.

Every day these app stores add more than 200 new mHealthcare applications.

By 2025 there is an anticipation that the market of Healthcare mobile apps will reach 111.1 billion.
The figure shared below illustrates the findings of the report shared by Accenture regarding the increasing number of healthcare users adopting mobile health assistance.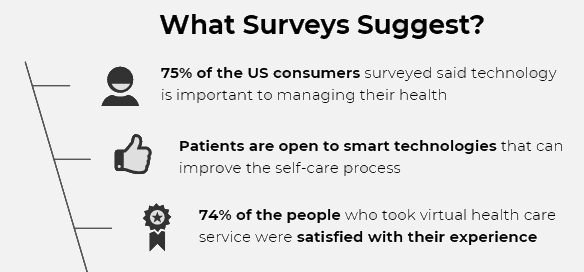 What development have been done in mHealth?
With digitization impressive results can be observed in the healthcare sector and the count of people using smartphones is increasing on a daily basis. Therefore, few important developments that have been in mHealth sector are:
The focus has been increased on disease management and providing precautionary measures virtually. Also the healthcare shareholders have increased their investments, hence prompting the involvement of doctors and patients for providing enhanced medical care services.

By utilizing technology like cloud computing, patient's data can be stored securely which can be used in future. Therefore, this technology has helped the industry a lot in addressing the patient's request as the number is increasing on a day to day basis.

mHealth applications are really helpful in saving time and expenses. With these applications users get regular updates and notifications if they miss any one part of their daily activities like walking, drinking water, taking medicines etc. The premium version of the application helps in connecting to the doctors directly so that they can discuss the symptoms and get basic medical care.

Why are mHealth Applications important in the market?
It is well known that the healthcare industry has various benefits to offer, hence the companies indulged in the application development are analysing their potentials by mHealthcare applications. Some of the key significance of mHealth applications in healthcare industry are:
Increase of awareness in people:
Development in the healthcare industry has offered access to a progressively large number of individuals searching for a snappier clinical guide. In addition, individuals are currently increasingly cognizant about their wellbeing, which has flooded the significance of having a helpful answer to track the same. In this situation where awareness is increasing in individuals, mHealth applications are a universal choice for them.
Customized treatment methods:
Individuals nowadays are searching for an independently custom-made treatment choice that centers around the specific prerequisites and gives the exact yield. For instance, a fitness-focused individual would need to have a fitness application with features, like a pulse screen, circulatory strain checkers, physical action tracker, number of steps taken and the sleep quality.
Easy tracking enables quick reach:
Mobile applications offer an advantage to tap into the individual's minds through pop-up messages, SMS, and alarms. It likewise tracks the area to help the healthcare providers to reach at the patient's location quickly. Therefore keeping a track of the patient's location is way easier by using mHealth applications.
Comfort to use mobile devices:
As the number of smartphone users is increasing on a day to day basis then monitoring user's health status is also very convenient by mHealth applications. A recent report specified that over 3 billion people are using smartphones, hence the market opportunity is wide for mHealth applications.
Patient experience enhances because of surging internet:
Because of immediate healthcare services and improved internet connectivity mHealth applications are well known for having enhanced patient experience. These applications provide a platform where patients can easily connect with their concerned doctors and physicians. The trust in the system and patient-doctor relationship enhances when the patient gets the right treatment at the right time.
What are the benefits of m-Healthcare Applications?
The benefits of m-Healthcare applications are as follows:
Encourage Immediate Access:
With the assistance of a custom mobile application, you can offer an online appointment alternative to the patients. This gives prompt access to your patients so they don't need to go out and hold up in long queues at your clinic. They should simply download your healthcare mobile application on their mobile phone and simply register. They'll be associated directly with you and can share their healthcare concerns easily.

Effective Handling of Emergency Cases:
Medical clinics and healthcare services providers that have a specific application can productively deal with crisis cases. The mobile application will advise the specialists about the crisis, and all the vital data will be sent directly to the doctor's device. This will save doctors time, and assist them in getting prepared for a crisis ahead of time. A customized mobile application can likewise help doctors or healthcare providers in accelerating the documentation and treatment methodology.
Better management at every level:
A customized mobile application can help doctors and medical clinic staff in effective management with patients. It can likewise smooth out the procedure between various divisions, labs, and staff. Specialists can legitimately impart the anticipation to the patients and recommend appropriate prescriptions. The application will tell specialists and patients about the forthcoming appointments, and inform clinic staff if any reports/records are required for diagnosis.
For attendants and other staff, the application will give reports on the patient's continuous treatment, and alarm them if any prescriptions are expected.
Data can be collected easily by proper integration with Wearable Devices:
Data like blood pressure, pulse rate etc can be collected easily by proper integration of the mobile application with wearable devices. A regular database for the patient's health can be maintained by the application through wearable devices.
Great Opportunity for Business:
In contrast to different ventures, the healthcare industry is yet to completely grasp mechanization and developing advances. With the presentation of amazing advancements like Artificial Intelligence (AI), Blockchain, and IoT in medicinal services applications, numerous future business visionaries are bringing a plunge into this field like never before.
Top Applications that have Changed the Face of Healthcare Industry:

Pepid is one of the main applications for proof-based clinical and medication data assets for the purpose of-care decision making. The substance and work processes of the application is trusted and worth the exertion put by medicinal services experts. The application smoothed out usefulness and access to Continuing Medical Education (CME) Credits.

Medscape is the popular destination available worldwide for all healthcare professionals and physicians. The application offers the most recent clinical news and various perspective of experts. It gives purpose of-care medication and illness data; and significant expert training and CME/CE. The application gives a customized experience where users can consistently approach to the details as and when required by them.

A basic yet incredibly compelling pharmaceutical reference application that has features like appropriate medication dose and medication suggestions. The application furnishes clinical consideration experts seamlessly to the business' most confided in tranquilize data; including when and where it's required most. It gives genuine feelings of serenity realizing the substance is supported by the equivalent careful, fair-minded article process.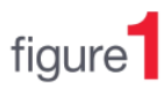 Figure 1 is one of the most helpful applications for medical specialists and medical attendants. With it, they get an assortment of clinical pictures that doctors can utilize in diagnosing patients. This component can be useful for diagnosing some uncommon infections. Figure1 provides you with a platform where you can see many realistic cases from doctors and medical attendants in several strengths. Moreover for sharing instant feedback healthcare professionals can be paged easily from around the world.
Conclusion:
Summing up this, we can securely say that the mHealth business has a considerable scope in the coming years. With the developing mechanical advancements, mHealthcare applications are being utilized for a bigger scope over the globe. Moreover, individuals are currently more conscious of their health which has brought about an increasing number of individuals getting aware of the benefits of mHealth applications. In addition, medical specialists and patients are additionally dependent on this development for better results and care-oriented more towards the patients.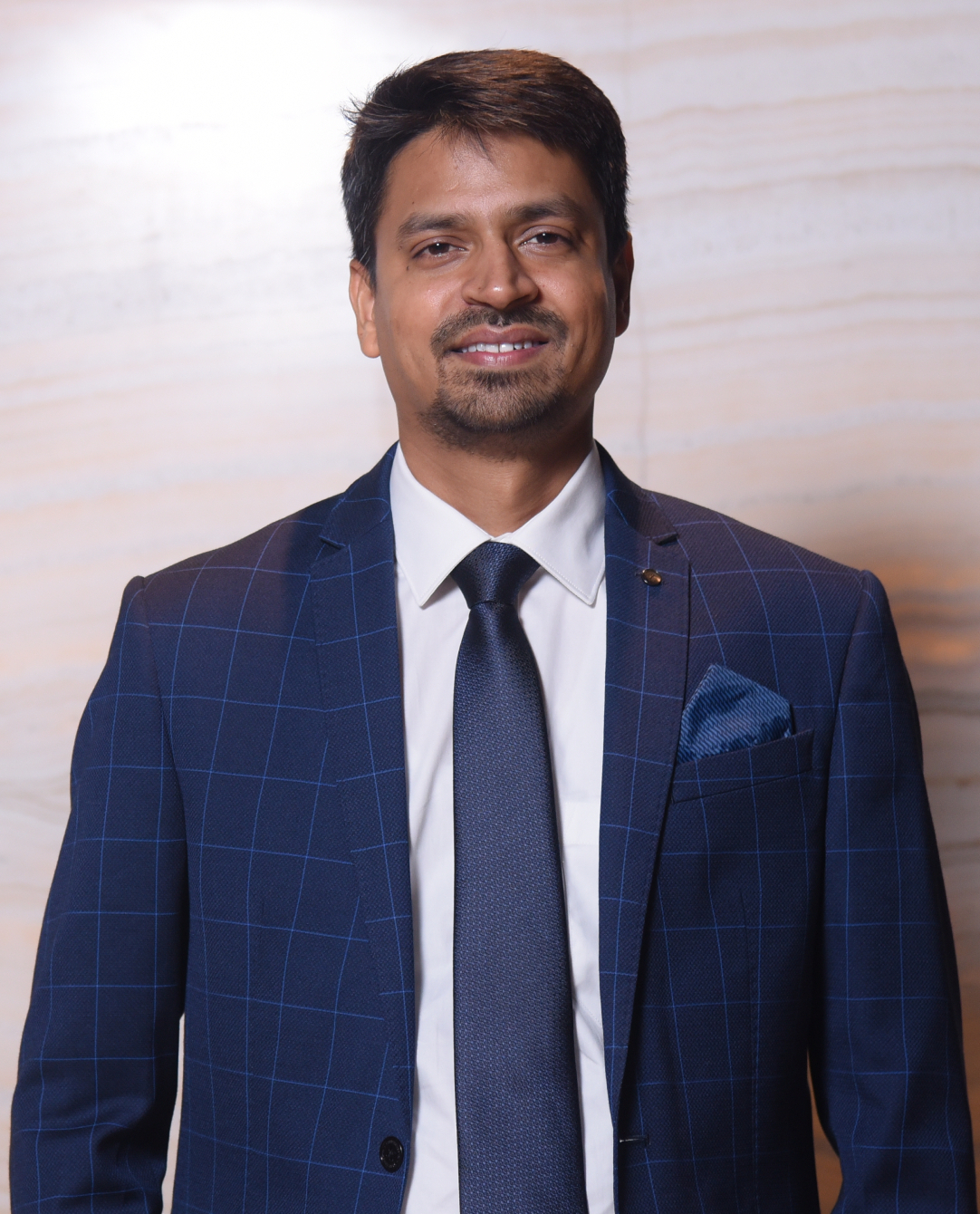 Rahul Mathur is the founder and managing director of ARKA Softwares, a company renowned for its outstanding mobile app development and web development solutions. Delivering high-end modern solutions all over the globe, Rahul takes pleasure in sharing his experiences and views on the latest technological trends.