Everyone thinks that Facebook (now rechristened Meta) is the most formidable social media platform. With the influence of Instagram, the metaverse of the Meta or Facebook seems indestructible and formidable.
Would you believe that there is a social media platform that has all the features that Facebook has, is only not only creating its own space but also threatening the numero uno position of Facebook!
This new kid on the block (not so new, by the way) is MeWe – the Next-Gen Social Network. This social media platform looks like Facebook, feels like Facebook, but with one very distinguishable feature – it does not have censorship and rampant privacy violations like Facebook is routinely accused of.
When MeWe crossed the six-million users mark in October 2019, it became the number one trending app idea topic that week. MeWe was also named the "Best Entrepreneurial Company" for 2019 by the Entrepreneur magazine.
MeWe gained this remarkable feat due to its mood-enhancing and amicable social media experience for the users. It focused on building trust with its users by giving them control over their network and data.
So, be ready for the mystery to be revealed.
How MeWe Started?
The MeWe social media platform started with the aim to develop and sustain a new business model of user-supported and subscribed social media. This way the users pay to connect with their friends and the platform does have to rely on advertising revenue.
Another reason for launching MeWe, as its founding team describes, was that they wanted to build a platform that grew organically. It means they never wanted to advertise their services – just like they do not sell their users' data for advertisements.
The eventual success of MeWe, in the form of millions of paid users, goes on to show that every innovative idea has its space and time. if you can understand what users want, then you can even sell the same service to them, which your giant rival (in this case Facebook) is offering for free!
MeWe lives up to its motto:
Market Stats and Share
The latest figures for the total and active users on MeWe are not available, as the company founder Mark Weinstein is extremely focused on securing privacy at all levels and layers.
According to a

January 2021 report in the USA Today

, Facebook rival MeWe gained 2.5 million users in just one week. This happened when WhatsApp, a Facebook sister company, announced its new controversial privacy policy and users scrambled to seek privacy.

The same

USA Today

report

stated that over half of active MeWe users are in the North Americas – the USA, Canada, and Mexico – all high to middle-income countries.

Another quarter of MeWe's users are in Asia, particularly in China and Hongkong, at 24% and a similar 24% in Europe. Australia accounts for the least number of active users at just 2%, with Brazil and Argentina also having a negligible share of active members (

USA Today

).

MeWe spends almost nothing on advertising its services, as compared to millions of dollars of ad-spend by Facebook, Instagram, and WhatsApp. Despite this, MeWe crossed the

6 million users mark in October 2019

.

According to

ZDNet.com

, MeWe grew by a whopping 36% quarter on quarter in Q1 of 2021. In the last three years, it has grown by an average of 173% per year. It means the active users of MeWe were double every 7 months!

The

ZDNet.com story

also claimed that MeWe is the number one downloaded social media app in Hongkong and is available in 20 languages.
How does MeWe work?
The MeWe app comes in two forms  – MeWe and MeWePRO. The MeWe app is for users – both free and paid subscribers use it.
The MeWePRO is the app meant for business users who can make their custom home page and create groups to expand their circle of influence over MeWe users.
There are many features that the MeWe app offers to its users:
For Free User
Authentic connections with your family, friends, and people with common interests.

Dedicated newsfeeds for close friends.

Private and open groups for having like-minded conversations.

Fan and business pages follow the option.

Instant messaging and chat feature for both one-to-one and group chats.

Disappearing messages and posts that vanish in 24 hours.
For Premium Users
Custom camera for fun and cool tricks.

GIF creation facility using the camera.

Live voice and video calling – including group calling.

Next-gen voice messaging service

Personal social cloud feature

Custom profiles.

Custom emoji and sticker pack.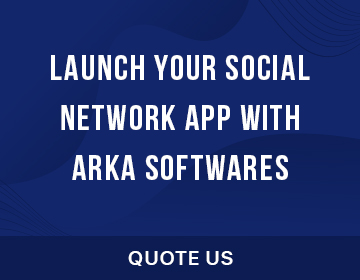 Why is MeWe gaining popularity?
The MeWe app and website are gaining significantly in all markets it is present in. earlier available only in 4 languages, MeWe now supports 20 languages.
As its international support increases, MeWe may see exponential growth coming from Asia, Latin America, and Africa.
Even today MeWe apps for Android and iOS see more than 150,000 downloads every month, with the users increasing by at least 1.5 million in  2021.
Game Changer in Social Media
Undoubtedly, MeWe can prove to be the real gamechanger and true challenger to the behemoth that is Facebook. As people accuse Facebook of abusing user data and compromising privacy, the No BS approach of the MeWe app will continue to grow.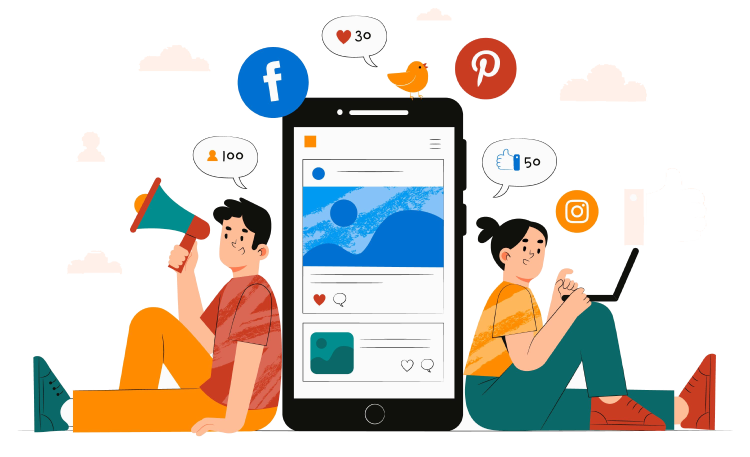 Here are some of the key differences between Facebook and MeWe:
Facebook algorithms manipulate the content, news, and comments on your news feed. MeWe has a basic algorithm and nothing fancy to manipulate the user's news feed.

Facebook pages are free of charge for anyone, while in MeWe specific pages need to pay their subscription fee of at least$1.99 per month.

Facebook's Messenger app allows free voice and video calling services. MeWe allows these services to premium users who can pay $4.99 per month. One unique feature about MeWe is that it allows you to use the front and rear cameras simultaneously using its proprietary Dual Camera technology.

Facebook does not offer any cloud storage. In MeWe, you get 8 GB of free cloud storage to record and save your video calls. To get more space, you can become a paid subscriber and then purchase more cloud storage from within the app.

Like Facebook stories, stories on MeWe can be made to vanish within 24-hours. However, if you have made a journal with entries, then it can remain there forever.
Anti-Facebook Stance
This is not any free or freemium social network like most social media platforms are. MeWe does not rely on advertisements, but on the subscriptions from its loyal users and businesses in form of subscriptions and in-app purchases.
The "Anti-Facebook" stance of the company – never trying to sell privacy – for years of goodwill and trust, makes it a place to be.
Users Pay, Not Advertisers
A social media platform like Facebook or Instagram offers its services to users free of cost. But their services are not free – the users are lured in with targeted posts and viral content – and their data is sold to the advertisers for a handsome fee.
Therefore, in effect Facebook – and a platform like it – is not a people's network but an advertising platform that serves advertisers who are its real users.
Light Approach to Moderation
Another important aspect of most social media platforms is that they moderate content using AI tools and human moderators.
They may do this according to their "internal company policy" but the users whose content, posts, photos, and videos are flagged or removed are rarely given a chance to put forward their point-of-view.
Business Model of
MeWe App
 As we mentioned earlier there are multiple streams of revenue for MeWe – even if there are no ad revenues. MeWe is a subscription-based social media where users can join and use it for free but need to pay a fee if they want access to advanced features.
Similarly, unlike Facebook, the business page on MeWe is not free. Even to create your first business page, you must first pay up to $1.99 subscription charges.
Once the users start using its services, the MeWe app can upsell its premium features like voice and video calling, extra cloud storage, and custom emojis to users for a fee at low as $4.99 per month.
Similarly, there are many tools for a business that you can download on your app or browser. These tools are available from $1.99 per month to $14.99 per month. 
Finally, the MeWe app has many items and services for sale in the form of in-app purchases – by other users and by businesses.
MeWe has collaborated with Google and Microsoft for their Office Automation packages. Now you can use Google Docs, Sheets, and Slides from within your MeWe login and share your work with your collaborators and team.
Similarly, you can integrate Microsoft Office 365 with the app to share documents across diverse teams.
Who Are MeWe's Competitors?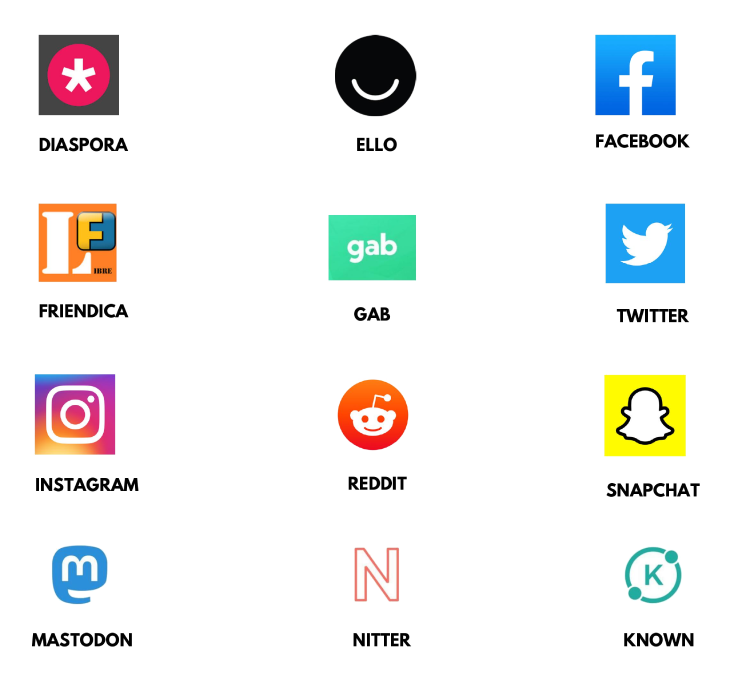 It is not like that only MeWe is a serious competitor for Facebook. There are many apps – some look and behave like other popular social media apps – that compete for gaining user attention. Some of the major competitors for MeWe are:
| | | |
| --- | --- | --- |
| Diaspora | Ello | Facebook |
| Friendica | Gab | Hubzilla |
| Known | Mastodon | Minds |
| Nitter | Twitter | VK |
| Instagram | Reddit | Snapchat |
| Ok | Public | ShareChat |
Core Features of an App Like MeWe
Now if you want to leverage the features of an app like MeWe and sell a white label social media platform – to businesses, organizations, and communities – then you must know about the essential features.
These features and functionalities are what would make your MeWe clone app stand apart in the crowd of social media apps.
User Registration & Profile creation
One of the most basic features is registration using Google, Apple, or any other email ID or mobile number of the user. The one-step self-registration process empowers the users to go through its powerful features like privacy settings during the tour of the app. If you want then you can add personal details like name, profile picture, city, gender, birth date, and bio on your profile page.
Authentication
After successful registration, the next most used feature is Authentication whenever the users try to log in to the service. The login is persistent on the mobile app but is required each time you log in through a browser on your PC.
Chat
Instant and Direct Messaging service or Chat is now an integral part of the app. Users can ask questions to group admins, page administrators, and chat with their friends on the app using the IM facility.
You can also share media files, images, and emojis with them. The end-to-end encrypted messages are completely secure.
Search and Be-Friend
You can use advanced search options to increase the quality of search results for the people who are in your social circle. By using filters, you can narrow down results to the best possible suggestions on people, groups, and pages. 
Post & Share
The most important feature of any social media network is that you can post what you feel, see, create, and have an opinion about. You also want to share it with like-minded people.
Or with people having a different point of view to start a discussion and try to bring them to your side. You can follow people to see what they post and comment – if they allow the public to see and comment on it.
Notification and News Feed
The news feed is the live feed about the activities of the people who are in your circle – your friends, the groups you are part of, and people or pages you follow.
Whenever there is a post or event it will show in your news feed immediately. If you are using some other app on the phone, or if it is locked, then you will get a push notification.
Enhanced Permissions
The users have enhanced control over permissions granted to the app and businesses on the app. As your data's creator and owner, you can control who would see or comment on what content. You may choose to remove yourself from the search directory, taking your profile private.
In-App Purchases
In-app purchases include upgrading to the premium model by paying the monthly subscription charges. They also allow a user to buy custom and unique emojis, themes, and stickers to be sent to her friends.

Advanced Features for MeWe like App
Voice and Video Calling
For premium users, your MeWe like the app can allow unlimited IP calling in voice and video modes. You can also allow your users to connect with multiple users simultaneously in a single voice/video call.
If you are a business paying a higher subscription fee, then you can get a live streaming facility.
Cloud Access
The cloud storage would allow you to automatically record and save your video calls. You may be making a presentation in a webinar or performing live in a stream.
To showcase your work, you would want to record, save, and publish your video call with your friends and followers. Your complete content is organized seamlessly in the cloud storage associated with your account.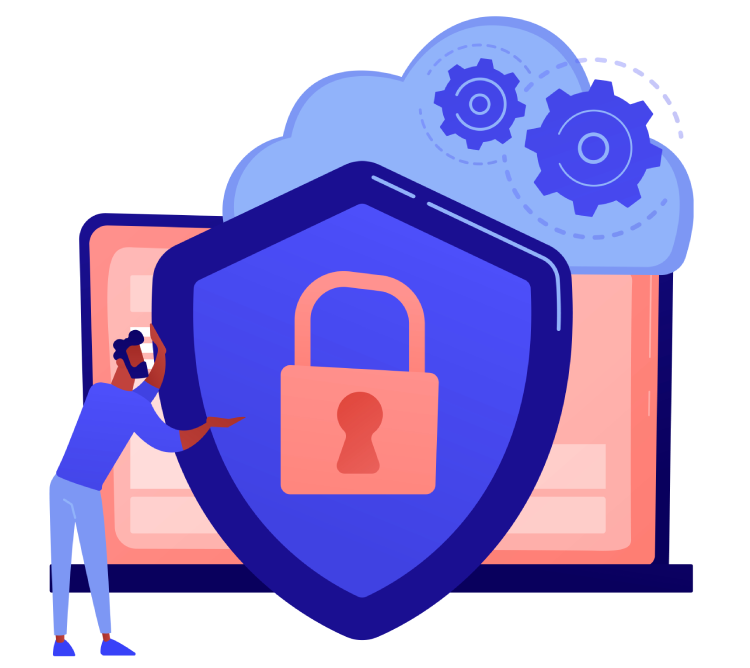 Tagging
Users would be allowed to tag content into multiple categories for easier search and sort operations later. 
Journals
MeWe stories disappear within 24-hours. But if you maintain a journal like MeWe, then you can make a collection of these daily stories.
The journal feature would allow the users to tag, sort, rearrange, save, and organize their stories for a lifetime. You can then share the journal with your closest family members and friends. 
Dual-Camera Video Calling 
Most video calling apps can access only wither the main (rear) camera or the front (selfie) camera at the time of a video call. But in our MeWe clone app, we will provide a feature where you can use both cameras simultaneously to record video in dual mode. 
Groups
With a premium subscription, users can create groups to invite people with shared interests to have a frank discussion. As MeWe, you can decide to have light to moderate content moderation policies allowing candid interactions.
Technology Stack for MeWe App
The technology stack to be used depends on the platform for which you like to develop your app for. For an Android native app, there is no choice but to use Java/Kotlin with MySQL, and for an iOS native app, the choice is limited to Objective C/Swift + PostgreSQL.
Platform
Frontend Frameworks
Backend Frameworks
Programming Languages
Database Development

Android

Angular

Django

Java and Kotlin

MySQL

iOS

Express-Js

Laravel

Objective C and Swift

PostgreSQL

Hybrid App (works on both Android and iOS)

JavaScript and HTML5

CodeIgniter

ASP.NET

SQLite

React

Phalcon

Ruby On Rails

NoSQL

Ionic

CakePHP

PHP

MongoDB
However, as you can see that developing a Hybrid app is also a viable option where you have a plethora of technologies. Here you can also mix-and-match the frontend and backend technologies.
Factors Influencing the Cost of a MeWe like App
If you have decided to get a MeWe like app designed and developed to be marketed as a white label solution, then now it is time to guesstimate its cost of development and ownership.
But before we give you the cost estimate, let us briefly discuss the factors that influence the costs of a creative technological product like the MeWe clone app.
Type of App
The type of app may mean many different things.
Is it going to be a native app for Android, for iOS, for both, and a cross-platform hybrid app?

Which market segment are you focusing on – public, professional bodies, or enterprises with many associates?

What features – from the core and advanced – do you wish to offer to your users?

Which of the features would be behind a paywall and which ones will be free for life?

Would you allow in-app purchases?

Would the app use a third-party payment mechanism, or would it have its e-wallet? 
Should the app support IoT and/or Wearable and other latest hardware-based ecosystems? 
The Team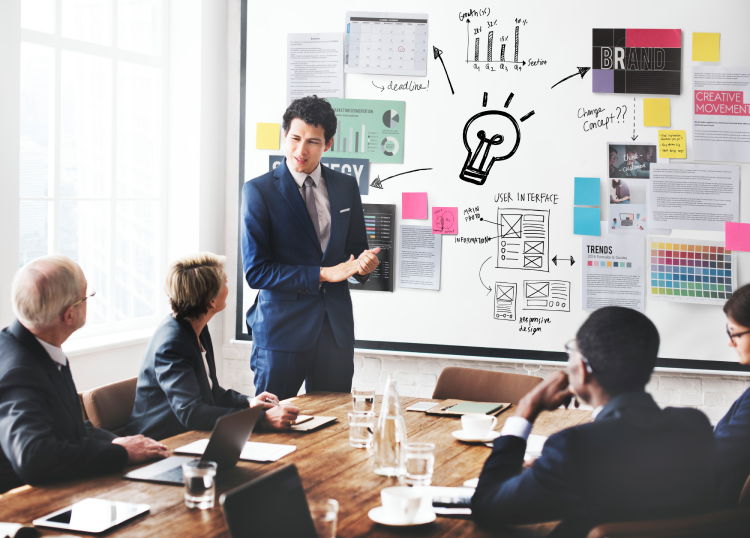 The development of a MeWe like the app is not a mean feat and requires a team effort. The team must have a full-time project manager with sufficient experience.
Additionally, the team must have UI/UX engineers, Full-stack developers (full-stack or frontend & backend), IT & Security specialists, and QA & Testing Engineers.
Service Provider Geography
The hourly rates of service providers – all offering the same level of quality – may vary a great deal with a change in geography.
For example, within the USA the developers living in CA or NY would charge anywhere above $150 per hour. In the South or the Mid-West USA, the hourly rates would be between $125 and $175.
The following is an average estimate of the hourly rates of a full-stack Android developer in different geographies:
| Location | Hourly Rates (USD |
| --- | --- |
| North America | $150-$200 |
| Western Europe/UK | $160-$225 |
| Eastern Europe | $125-$140 |
| The Middle East | $100-$115 |
| Australia/New Zealand | $90-$125 |
| Singapore | $90-$125 |
| India | $55-$80 |
The difference in hourly rates is due to the difference in cost of living only and has nothing to do with the quality.
Technology Stack
Another aspect that affects the pricing is the technology stack to be used in development. For example, a cross-platform app developed in open-source technologies would cost under $100K, while using licensed software may cost up to $125K.
Similarly, an Android native app may cost $150k and an iOS native app may cost upwards of $175K. 
UI/UX
Any app and social network must be appealing to its users. If the user interface's design is not good enough to hook the users, and if the users do not experience the wow factor while using it, they may not renew their subscription.
Therefore, having great UI/UX is imperative for the success of the app if it is not going to be an app with a captive audience.
QA and Support
The success of all development work is in rigorous testing and quality checks at each stage. We ensure that our apps are built with QA principles in mind.
So, our apps pass the most rigorous quality checks and test with flying colors. Similarly, once you deploy the app, you will need regular maintenance and support to resolve issues. 
MeWe like Application Development Cost
Considering all factors stated above,  the cost for a MeWe like the app will range as per the following table:
| Location | iOS | Android | Both (Native) | Cross-Platform |
| --- | --- | --- | --- | --- |
| North America | $275K | $250K | $475K | $200K |
| Western Europe/UK | $250K | $225K | $425K | $175K |
| Eastern Europe | $210K | $210K | $380K | $165K |
| Middle East | $200K | $175K | $360K | $155K |
| Australia/New Zealand | $175K | $160K | $300K | $140K |
| Singapore | $175K | $160K | $300K | $140K |
| India | $150K | $140K | $250K | $125K |
Conclusion
Your app must stand out in the cacophony of social media apps. you can do this by not becoming the clone of the largest social media app – Facebook. But by adopting the business strategy of its most promising rival that represents Anti-Facebook.
If you are juggling between multiple ideas and wish to discuss with experts who have experience in developing and promoting such apps in multiple domains, then you may contact us.
Our team of market experts, domain experts, and technology success leaders can help you clear the picture with the help of data and facts.
So, call us today, write to us, or message us to set up a virtual tour of our app development offerings and services.