The mobile payment industry is proliferating as consumers prefer to make payments using their mobile devices. This is evident from the increasing number of mobile payment transactions that are being carried out daily.
In fact, mobile payments are now coming to the forefront of most businesses as they offer several advantages to users.
One of the main reasons for the growth in mobile payment statistics is the covid-19 pandemic. With people being advised to avoid physical contact, mobile payments have become one of the users' most preferred payment choices. Mobile payments are a faster, easier, and more convenient way of making payments anywhere and anytime.
As mobile payments are always rewarding or offered discounted, users are more attracted to them. As per recent studies by e-marketers, mobile payments in stores grew by 29% last year in the U.S. In 2020, businesses that accept mobile payments increased by $80 trillion compared to the last year.
With the mobile payment industry growing at such a rapid pace, there is a lot of potentials for businesses to capitalize on this trend. If you are looking for ideas on how your business can start accepting mobile payments, here are some great mobile payment app ideas that you can consider.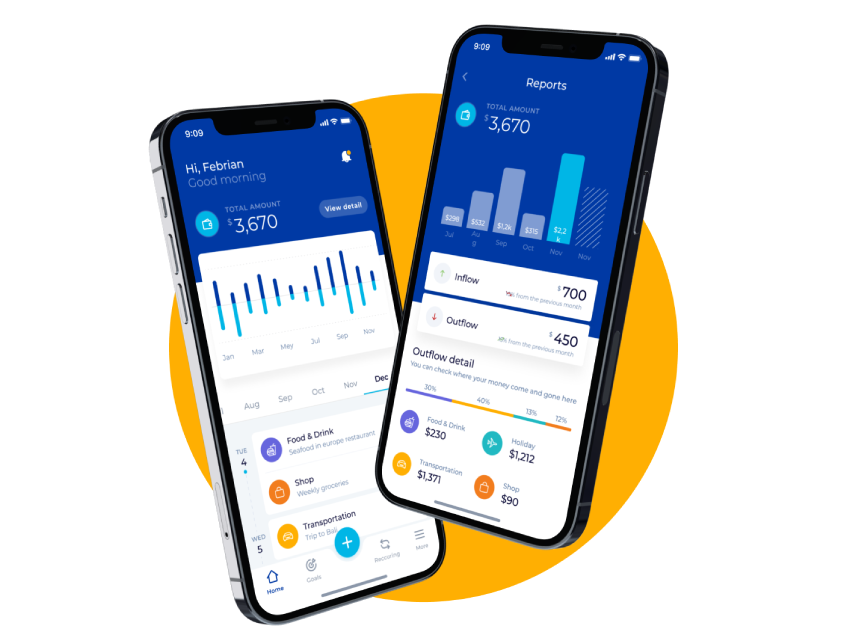 In this blog post, we will look at some mobile payment statistics and facts for 2023 that will give marketers an idea about the current trends in this industry.
We will also discuss some popular mobile payment app ideas among users and how businesses benefit from them.
Let's Get Started!
Why Mobile-Based Payment Solutions are Taking Over?
Mobile payments like Zelle and Venmo lets you transfer money quickly and securely, and it's an excellent way to replace cash transactions. More people are using mobile eWallets to make payments, which is likely to continue because of the growth of digital payments and e-commerce businesses.
Younger people, called "generation Z," are especially likely to use mobile payments. Companies that offer mobile payments often give rewards, like points or loyalty points, to encourage people to use their phones for payments.
For example, in June 2021, PayU partnered with twin to launch a rewards program that lets customers pay with loyalty points and rewards.
Global Digital Payment Forecasts 2022-2025
The global Mobile Payment Transaction market is estimated to grow significantly in the next few years. In 2023, it was growing steadily, and with key players' rising adoption of strategies, it is estimated to grow even more.
It will go from $1.54 trillion in 2020 to $1.97 trillion in 2021 to $11.83 trillion in 2028 at a 29.1% rate in 2021-2028.
Impact of Covid -19 on Global Mobile Payment Transaction market
The coronavirus COVID-19 has severely impacted the global economy and humans significantly. It has changed the way people buy things and how they pay for things. People are now more careful about cash transactions, so many use contactless payment methods such as mobile wallets, NFC, QR codes, and more.
In March 2020, the World Health Organization (WHO) said people should use contactless payment methods to avoid getting sick.
This has helped to raise the number of people using mobile payments and boosted the use of contactless payment modes such as custom QR codes, tap-to-pay by near field payment NFC, and carrier billing payment, among others.
According to MasterCard's survey, 79 percent of consumers worldwide use contactless payment to stay safe and clean. These people will likely continue using this payment mode even after the pandemic.
Highly Used Mobile Payments Apps
No one was willing to use mobile payment apps a few years back as they were unsure about their security. But, now, mobile payment apps are one of the most used apps among people of all age groups.
Why? Because now, mobile payment apps are more secure than ever. Also, mobile payment apps offer many features that users find convenient, such as peer-to-peer payments, mobile commerce payments, and in-app purchases.
Let's look at some of today's most popular mobile payment apps.
Apple Pay

Google Pay

PayPal

Cash App

Venmo

Zelle

Samsung Pay

AliPay

WeChat Pay

Circle

Wise

Paytm

PhonePe
Mobile payments app adoption by country
Every country is different, so the popular mobile payment apps in one country might not be as widely used in another. For example, AliPay and WeChat Pay are popular mobile payment apps in China but are not as well-known in other countries.
Apple Pay, Google Pay, PayPal, Cash App, and Venmo are popular mobile payment apps in the United States.
The most popular mobile payment apps in India are PhonePe Google Pay and e-wallet apps like Paytm, and. These three apps have a combined total of over 500 million users.

Top 10 Mobile Payment App Facts
By 2024, digital and mobile wallets statistics are expected to account for over half (51.7%) of worldwide e-commerce payment choices. 

Mobile wallets are already the most popular payment option in the Asia-Pacific market, where they are expected to account for 47.9% of POS transactions in 2024. 

The Covid-19 pandemic accelerated the decline of cash. Cash was used for only 20.5% of global POS volume in 2020, a 32.1% reduction from 2019, while mobile payments increased by 19.5%. 

In 2020, mobile payments accounted for 21.0% of global e-commerce transaction volume but only 12.0% of value. 

By 2024, mobile payments are expected to account for 36.0% of global e-commerce transaction volume and 27.0% of value. 

In the United States, mobile payments are expected to grow from $502 billion in 2020 to $755 billion in 2024. 

In China, mobile payments are expected to grow from $12.0 trillion in 2020 to $27.0 trillion in 2025. 

The buy now, pay later (BNPL) market continues to earn a great share globally, expecting to double from 2.1% in 2020 to 4.2% by 2024. (

Worldpay Report 2021

)

In 2020, mobile POS devices accounted for only 0.56% of global POS volume but were expected to grow to 16.32% by 2024.

By 2025, mobile payments are expected to reach $38.0 trillion globally. (Worldpay Report 2021) Mobile payment statistics show that the use of mobile payments is proliferating worldwide.
Now that we have the Mobile Wallet Statistics & Facts 2023 for Marketers, now is the time to understand how small businesses can adopt mobile payment solutions.
How Businesses can adopt and integrate digital wallet usage statistics or payment apps into their existing system.
Digital wallets or mobile payment apps are becoming more popular each day. With the increase in mobile users and the convenience of mobile payments, businesses must keep up with the mobile payment trend.
There are many ways businesses can adopt mobile payments. The most common way is by integrating mobile payment apps into their existing system. This can be done by partnering with a mobile payment provider or developing their mobile payment app.
Another way businesses can adopt mobile payments is by using digital wallets. Digital wallets are apps that store your payment information and allow you to make mobile payments. You can use digital wallets to store your credit card information, loyalty cards, and coupons.
If you're a business owner, staying up-to-date with the latest mobile payment trends is essential. Digital wallets & Mobile payments are convenient for both businesses and customers.
By adopting these emerging technologies, you can make it easier for your customers to pay you. Mobile payments are also fast and secure and are a great option if you're looking for a way to improve your business.
Advantages of Mobile Payment for Businesses
Mobile payments offer many advantages for businesses, such as increased sales, improved customer loyalty, and reduced costs.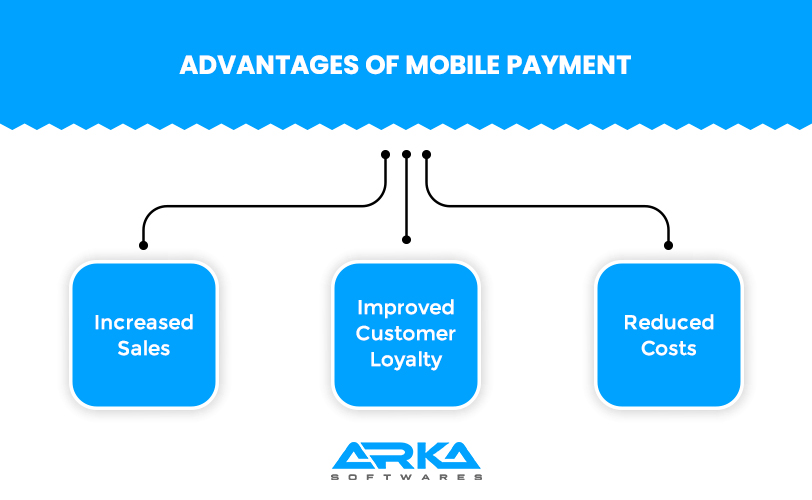 Increased Sales: Mobile payments can increase sales because customers are more likely to make impulse purchases when they can pay with their mobile phones.
Improved Customer Loyalty: Mobile payments can improve customer loyalty because businesses can offer rewards, like points or discounts, to customers who use mobile payments.
Reduced Costs: Mobile payments can reduce costs because businesses don't have to print receipts or process cash payments.
Disadvantages of Mobile Payment for Businesses
Mobile payments also have some disadvantages for businesses, such as the risk of fraud and the need for investment.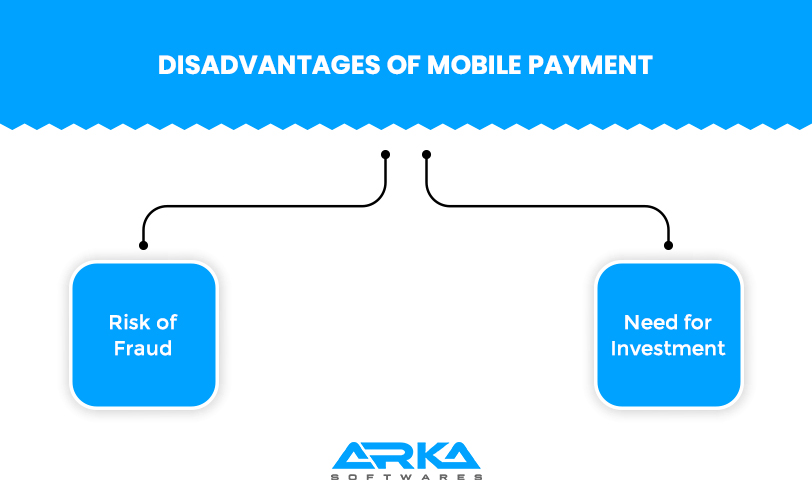 Risk of Fraud: Mobile payments are susceptible to fraud because it is easy to clone mobile phones and steal information.
Need for Investment: Mobile payments require a significant investment because businesses need to purchase mobile point-of-sale terminals and develop mobile payment apps.
Despite the disadvantages, mobile payments offer many benefits for businesses, so investing in mobile payments is definitely a good idea.
Mobile Payment App Ideas
Businesses can consider many mobile payment app ideas when developing their apps.
Some mobile payment app ideas include:
Offering discounts or rewards to customers who use mobile payments

Developing a mobile POS system so businesses can accept mobile payments anywhere

Integrating mobile payments with loyalty programs to improve customer loyalty

Creating a mobile payment app that can be used in multiple businesses
E-Wallet App Development
Mobile payment apps are becoming increasingly popular as people look for ways to pay that are faster, easier, and more convenient. E-wallet app development can provide your business with a mobile payment solution that meets your customers' needs.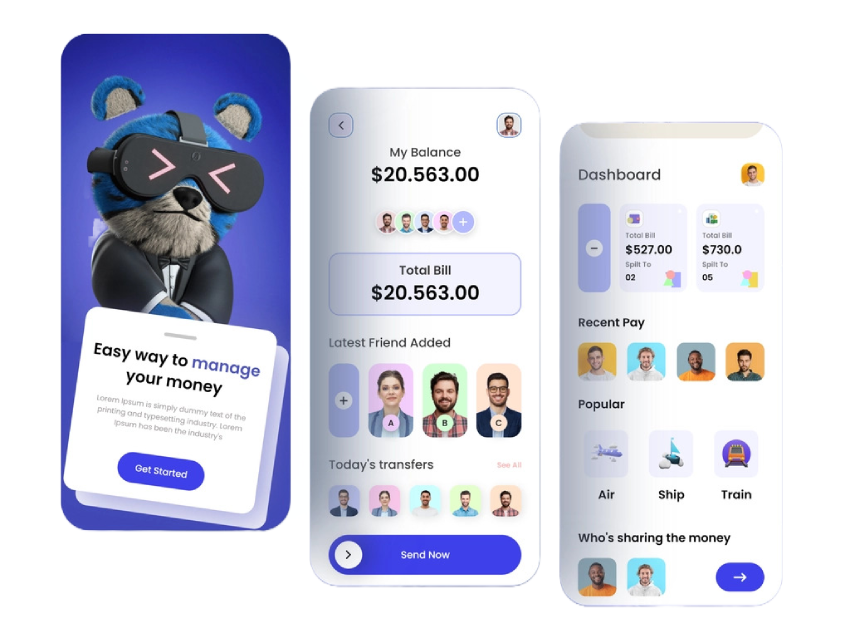 There are several things to take care of while developing a mobile e-wallet app. Here are some mobile payment app ideas:
Ensure your mobile payment app is compatible with major mobile operating systems like iOS and Android.

Ensure that your mobile payment app is secure. This means incorporating features like encryption and fraud detection.

Provide a user-friendly interface for your mobile payment app. This will make it easy for your customers to use your app and make payments.

Make sure your mobile payment app integrates with your existing POS system. This will allow you to accept mobile payments in-store as well as online.

What are the mobile payment trends for 2023?
From having trust issues to becoming more comfortable with the idea of mobile payments, customers' perceptions of mobile payments have changed a lot over the years.
In 2023, we expect mobile payment trends to continue to grow in popularity as people become more accustomed to using their phones to pay for goods and services.
Some mobile payment trends we expect to see in 2023 include:
An increase in mobile payment usage for everyday purchases like groceries and coffee

More businesses are offering mobile payments as a way to pay

The continued integration of mobile payments with loyalty programs

The development of new mobile payment technologies, like NFC and custom QR codes.
We at Arka Softwares, a mobile payment app development company, offer a plethora of mobile payment solutions to our clientele based in the USA, UK, Canada, Australia, and UAE. Our mobile payment app developers have expertise and experience in developing e-wallet apps, mobile POS apps, NFC mobile payment apps, and much more. 
So, if you want to develop a mobile payment app for your business, feel free to contact us.
We will be happy to help you with the necessary inclusions in your mobile payment app as per the latest mobile payment trends.
After going through this blog, if you have any queries or want to share your mobile payment app ideas with us, then feel free to contact us.
Our mobile payment app development experts will get back to you shortly.
FAQs – Mobile Payment Statistics