What comes into your mind when you overhear "Digital content?"
Well, it is everything you put online, it is anything and everything available on your blog, website, social media posts, or even e-commerce platforms. The quality of content ensures the success of your enterprise, as it is at the forefront of your customer engagement.
However, any organization needs to manage the content efficiently, else it could jeopardize your digital presence and customer engagement. Hence, we need an efficient Content Management System to cater to the ever-increasing business and customer requirements.
What is CMS and Why it is important for your business?
Content Management System is software used for developing a feature-rich and interactive website. It enables website owners to add, modify, remove, or publish content. It also allows users to add remove e-commerce products, manage product catalogs, add product-specific content, incorporate payment gateway, and include SEO-specific abilities.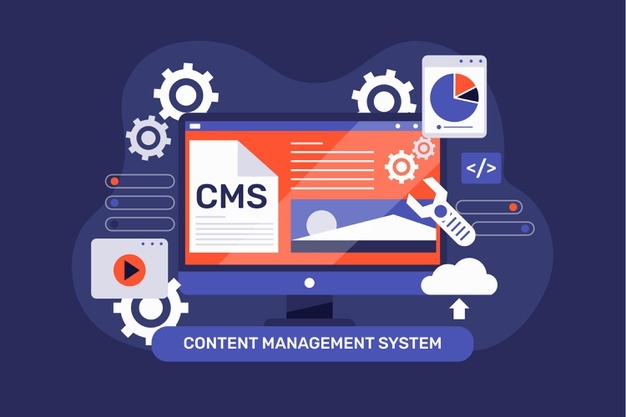 CMS is an extremely useful software that can transform your digital offering and e-commerce, and help you manage your business in an updated and straightforward manner.
We have plenty of popular CMS's available in the market. You might have heard about Joomla, WordPress, Magento, Woo-commerce, Drupal, and more. Out of all, Drupal is usually considered to be the most popular CMS among web owners and retailers.
With its multiple variants and some exceptional capabilities, Drupal CMS has already made an unprecedented impact in the marketplace. Organizations are more inclined towards using and implementing Drupal's capabilities to build profit-driven web and eCommerce platforms for themselves.
What is Drupal?
Drupal is an open-source Content Management System built by a community of over 630,000+ developers and users. Its open-source model ensures continuous development with the help of the latest technologies and abilities characterized by standard, ease of use, and modularity.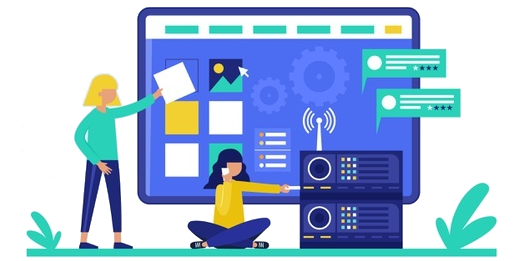 It is a convenient solution that enables its users to develop and administer comprehensive web content. It comes with a special structure, that can be utilized to develop various kinds of web applications, this distinguishes Drupal from CMS systems.
The Drupal engine is coded in the PHP language and uses PostgreSQL and MySQL databases at the backend. Unlike other CMS, Drupal offers the ability to inflate its functionality by incorporating additional modules.
10 Benefits of Drupal, that make it the most popular CMS
We have seen a trend where educational companies, government agencies, and large enterprises are heavily relying on Drupal to fulfill their digital aspirations. The web development companies also use Drupal as a content management system and web development platform.
In this blog, we will reveal the top 10 reasons that make Drupal the most popular CMS and web development platform, and you must consider it for building the digital capabilities of your business.
Open Source & Free to Use
Unlike many of its competitors, Drupal is an open-source solution, that is available free of cost and equipped with tons of incredible functionalities and features. Any Drupal development organization can download it for free and start building full-fledged web solutions.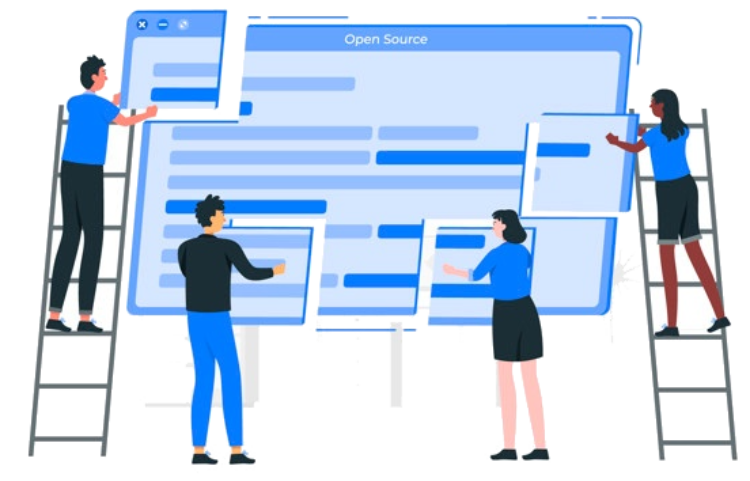 Drupal offers cost-effective solution development, which helps organizations to keep the development cost substantially lower.
Drupal is Flexible 
Drupal is among the utmost adaptable systems available for web development. It doesn't matter if you are developing a sophisticated website that integrates exceptional features and may require custom content types, Drupal is an incredible choice for all.
Drupal can act both as a web development tool and a full-fledged CMS. Also, Drupal is a mobile-ready solution, which means site engineers or editors can view and administer webpages from virtually any mobile device.
Multilingual Support
Drupal comes with out-of-the-box multilingual features, along with installation support in 94 languages. It is equipped with an innovative language code mapping system, that allows better language code recognition ability. Drupal's multilingual feature enables seamless translation of online content into local and regional languages.

This feature applies to all messages, fields, and forms, that allows developers to develop pages with block visibility and language-based views filtering. Additionally, Drupal comes with 4 separate modules for translation and language support.
Incredible Development Speed
Drupal comes with a module catalog, that contains various ready-made solutions to enhance the development pace. The module catalog ensures that developers do not have to write the code from scratch or "reinvent the wheel" altogether.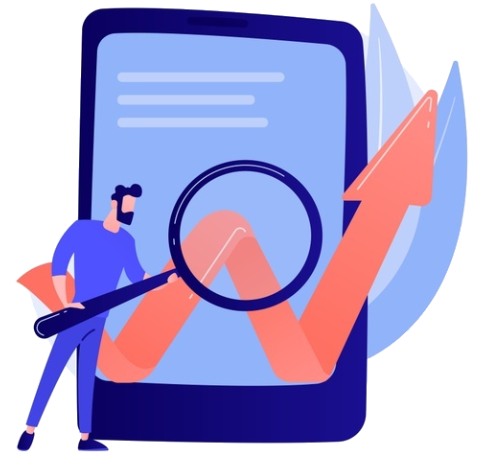 Instead, developers can select specific modules to address their problems and configure them to avail additional capabilities. This capability enables developers to build websites and content at a blazingly fast pace.
Advanced Development Methods
Drupal enjoys the support of millions of developers from all over the world, who are constantly involved in the development of Drupal components. That's the reason why Drupal is equipped with the most advanced techniques, development methods, and capabilities.
Thus, Drupal is way ahead of other content management systems in terms of development intensity and technological acumen.
Ease of Use
Drupal lets the website admins and editors update and edit the site content with ease. Users can seamlessly add or improve tags, add keywords, meta descriptions, and search human-friendly URLs.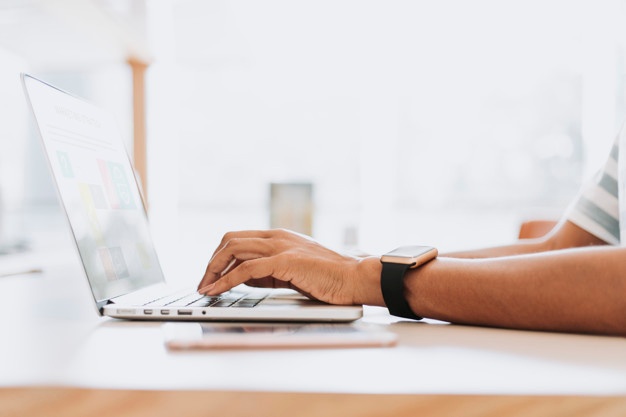 With its ever-growing stack of functionalities and features, Drupal enables people to find the website and relative content without any hassles.
Robust SEO Functionality
For any organization, looking to enhance its digital footprints and online business, then SEO is the key to attaining success and improving brand awareness.
Drupal provides rich text formatting capabilities that allow you to add a plethora of textual information on web pages while improving article readability.
Drupal offers flexible website settings, that ensure an attractive look and format for search engines, that ensures better website visibility on search engines.
Strong Security
In the digital world, security plays a critical role in any online business. Having adequate security against all sorts of cyber-crimes is an essential requirement for any business. Drupal is unarguably the most stable and secure CMS platform available in the market.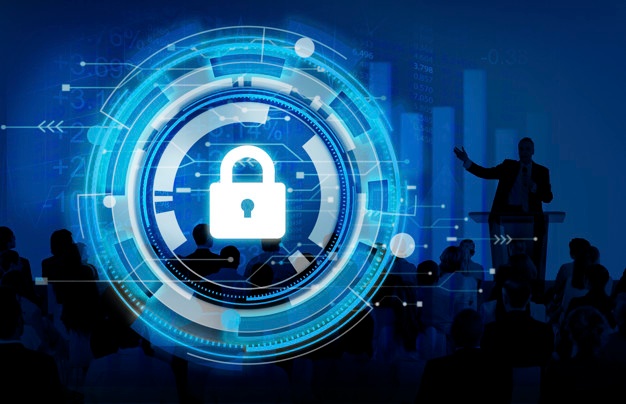 Drupal offers the following security features :
Strong User Access Control

Core validation and Auto-update in partnership with GitHub

Deterrence to malicious data insertion

Vindication of DoS (Denial of Service) attacks

Robust Database Encryption

Proactive patching of issues

Secret Information sharing using security reports
Wide Developer Community Support
Drupal enjoys massive developer community support, and it is growing at a rapid pace. Drupal started with the minuscule support of 3000 developers, it has now amassed the support of more than 650,000 developers.
It helps the developers to avail programming support, component development, plugins, and several 3rd party elements to develop and maintain a highly profitable online business based on Drupal CMS.
Mobile-first features
Drupal has been built with the mobile-first methodology for both developers and end-users. Drupal comes with an efficient theming engine, that enables organizations to develop responsive websites, that can function easily on mobile devices.
Drupal themes are highly responsive, and they help elements to resize and accommodate all devices and screen sizes.
Drupal 8 comes with adequate support for responsive tables so that columns can be presented on smaller and larger mobile screens.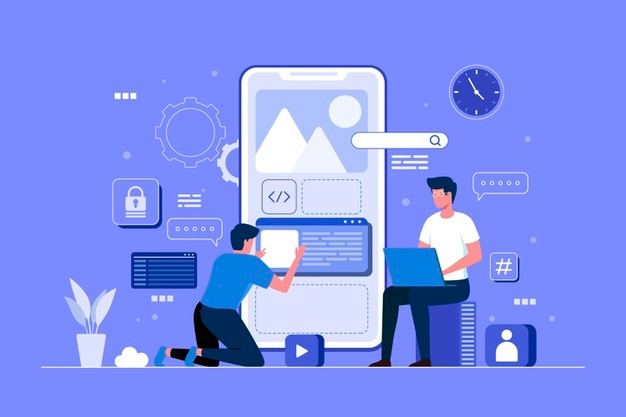 Using Drupal, developers can also curtail the front-end footprint of a website to enhance the overall performance. Apart from that Drupal acts as a lightweight substitute to the conventional JavaScript-intensive mobile-friendly features.
Conclusion
The Digital landscape is changing with each passing day, any organization needs to innovate and transform itself to remain competitive.
Drupal with its innovative capabilities and regular upgrades helps you incorporate digital culture into your business. It doesn't matter if you are a small, mid-sized, or a scaled entrepreneur, Drupal offers unlimited possibilities that enable your organization to improve and manage its content.
It comes with a high degree of customization and flexible features, that offer unprecedented scope for developers, users, and even marketers. Drupal strengthens the communities to develop a standardized and robust PHP framework, which can act as a foundation for high-quality solutions.
Drupal is technically advanced as well as user-friendly, which helps businesses to stay ahead of their competition.
Drupal is more inclined towards incorporating additional functionalities to your content management system, rather than just managing its configuration.
It helps organizations to deliver future-ready websites with innovative themes in a matter of a few hours. That's is the reason why Drupal has become the most popular CMS in the market.
If you want to have a highly capable Drupal-based CMS for your organization, then please get in touch with our experts. We are a trusted Drupal development partner, with extensive industry experience in website and CMS development for organizations using Drupal 7, and 9.
We do offer Custom Drupal web development, Drupal Upgrades, Drupal Theming, Drupal Integrations, and Drupal Migration services.
FAQs for Drupal – FAQs
Let's

build something great together!

Just take one step forward and we can build history.

Want to build something good for the business but still good for the customers?
You know the answer is, Yes!