Can you imagine a world without the Internet and Websites? Well, if someone would have asked it a couple of decades back, then it might be a relevant question, but in this digital era, this question is completely irrelevant.
Our digital world has been designed by carefully weaving a giant network of websites, which hold an enormous amount of content.
If you are planning to develop a website, then the biggest challenge would be to select a suitable CMS (Content Management System).
You need to understand that your website is your digital identity, and if you want to attract maximum potential visitors to your website, then publishing and managing tempting content is the key to success. 
Your website is indeed the first impression of your enterprise on its customers. If you want to stay ahead of your competitors and offer a best-in-class experience, you must use a robust CMS, that can help you manage your online content. 
Let's briefly understand what is CMS.
A CMS (Content Management System) is a tool that is used to deploy and manage web content. It helps you to create, edit, update or delete content from a website.
CMS offers a flexible interface to people, who don't have the high-end technical knowledge and web development skills, to develop websites with ease.
However, one needs some programming knowledge to make changes in web layout and perform some configuration tasks.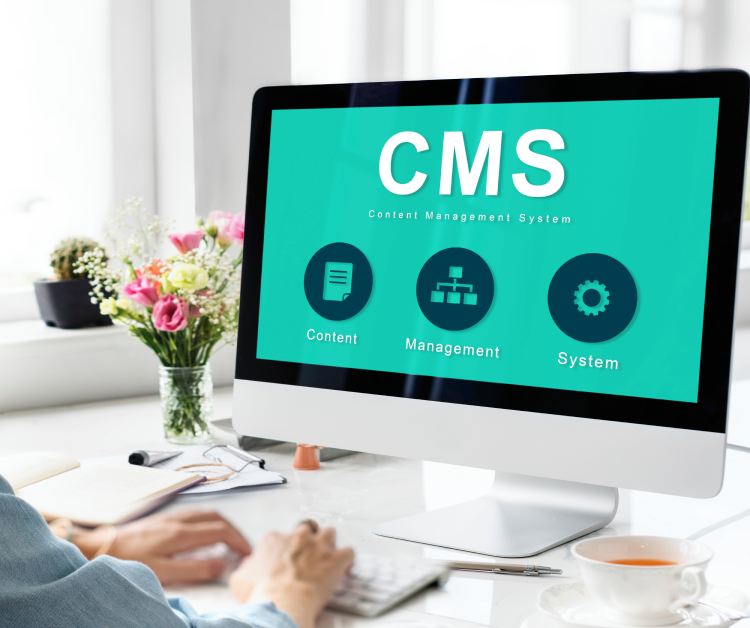 So, we have understood how important a role a CMS plays for any organization. Now you may have another question how to select the best CMS for an organization?
We have lots of able CMS solutions available in the market, whereas WordPress, Magento, Drupal, and Kentico are known as the most popular contenders.
All these CMS platforms are known for their innovative features, user-friendliness, and several other functionalities. 
In this blog, we will provide a brief insight into their features, pros, and cons, and also provide some tips to select the best CMS to manage your web content. 
Drupal vs WordPress vs Magento vs Kentico – Which one to select?
Well, to say the least, all these platforms are popular among the users and developer communities. Let's cover their important features, their advantages, and the disadvantages they offer to any business. 
What is Drupal?
Most people might not be aware of the fact, that Drupal was initially designed as a student community platform, but it has evolved into an open-source and complex PHP-based CMS.
It comes with an easy installation, but it also offers a sophisticated programming interface for advanced developers.
Drupal is an open-source and flexible CMS targeted to marketers, agencies, and developers alike. It allows marketers with less experience to develop a website from pre-loaded templates while allowing developers to perform coding to make complex interfaces that can handle heavy user traffic and large volumes of data.
Key Features  of
Drupal 
Platform independent

–
Drupal is a completely platform-independent platform. You can configure it with Apache, MySQL, and Linux, and at the same time, it works like a breeze with Windows, SQL Server, and IIS.
Great Mobile Experience

–
It is developed to keep the mobile experience in mind, it comes with themes and modules that can do wonders on mobile devices.
Drupal's innovative framework approach allows developers to build an intuitive and responsive front end, whereas it can also act as a robust back end for mobile applications.
Powerful Menu structure and Taxonomy

–
It offers powerful menu structures and taxonomy that liberate your development team from conventional to modern and flexible hierarchies. It enables you to categorize the content and manage their relationships with ease. 
Multilingual support

–
It comes with multilingual support and provides numerous modules built for multilingual translation development. It offers content entities both in the default language and translated versions – straight out of the box.
Content and Workflow moderation

–
Drupal offers class-leading workflow moderation and Content collaboration capabilities. You can easily manage content approvals and revisions, that iron out the content workflows to fulfill your editorial requirements.
Drupal – Advantages and Disadvantages
Advantages
Disadvantages
Open Source and Free

– It offers an open-source system code, that allows users to develop customized solutions, that too at minimal cost.

Familiarization

– It could be slightly difficult for people with minimal or no experience in web development.

High speed

– Due to its built-in caching features, it offers high speed if we compare it with its competitors.

High system requirements –

Drupal utilizes high system resources; hence we may have to pay higher hosting fees and invest in high-end systems. 

Security

– It offers best-in-class security features, that protect your website and ensure it's not broken down so easily.

Advanced interface –

It comes with a complex interface, that is not very intuitive, and not recommended to be used by non-technical resources.

Additional functions –

It comes with built-in queries, multi-blogs, templates, and forums, that accelerate the web development pace. 

Difficult Module and Update installation

– It allows installation of modules and updates through FTP, which makes it quite a complicated process for web developers who have recently worked on simple CMS.
Drupal – Key Takeaways 
Offers highly configurable themes and modules

It is geared toward developers 

The cost of building and customizing a website is slightly higher

Offers best-in-class security features 
What is WordPress?
WordPress was initially developed as blogging software, but gradually it has evolved into a full-fledged CMS platform. It is an open-source platform that emphasizes editorial features like blog and article publishing.
It offers an easy-to-use interface and themes, that help a non-technical person to create web content with ease. 
As per W3Techs research, WordPress is currently powering more than 35% of websites across the world. It includes websites with custom-coded CMS or without a CMS.
Key Features of
WordPress
Unlimited Posts, Pages, and more

–
With WordPress, you don't have to limit yourself, you can add text, files, images, and embed media to your content. It doesn't restrict the number of posts, products, and pages, you can virtually add unlimited content.
Post-Scheduling Flexibility

–
You can create your content ahead of time and publish it by scheduling it at specific dates. You can create posts and pages, and keep them as drafts until you are ready to publish them.
Multisite Capabilities

 –
WordPress offers Multisite features on a requirement basis, it enables you to build and website maintain via a single WordPress installation.
If you activate this feature, your original website can be converted to support the network of multiple websites.
Extensive API support

–
WordPress's core depends on an extensive API interface, that allows developers to customize the applications effectively and quickly according to their requirements. 
Interoperability

–
WordPress allows you to connect with multiple systems. It uses XML-RPC, which is an open XML standard, that allows diverse systems in different environments to interact with each other.
WordPress – Advantages and Disadvantages
Advantages
Disadvantages
User-Friendly CMS

– It scores high when comes to user-friendliness. Users can easily create, edit, and delete the pages. They can seamlessly navigate through the web page.

Customization

– If you are not technically sound, then it might be slightly difficult for you to customize themes and modules.

Plugins

– For WordPress, we have more than 45,000 plugins available to fulfill almost every possible function.

Data Security and Vulnerability

– It is an open-source program, and it could be vulnerable to security threats, that could jeopardize your data and content.

SEO-Friendly

– It is equipped with various SEO-specific plugins, that help even a non-technical person to manage SEO functions easily.

Compatibility Issues due to frequent Updates

– To make plugins function properly, we must update them frequently. The more plugins you install, the more compatibility issues you may encounter.

Responsive Websites

– With the growing usage of mobile devices for browsing, developing a mobile-friendly website is critical to UX as well as SEO. While considering responsive, most of WordPress's themes are responsive hence mobile friendly.

Slow Platform

– WordPress is a slower platform due to added plugins, codebase, and oversaturated databases, that hamper the performance of your website.
WordPress – Key Takeaways 
The largest collection of themes and plugins

Extremely friendly for Beginners and non-technical people

Development cost varies due to hosting, premium plugins, themes, and domain registration.

Website and Plugin maintenance could be time-consuming
What is Magento?
Magento is a highly popular eCommerce platform launched and owned by Adobe. It offers numerous possibilities for online store owners. Magento offers two versions, Magento Commerce and Magento Open Source.
Key Features of 
Magento
Reporting and Analytics

–
Magento offers superior reporting and analytics capabilities for eCommerce websites. You can fetch different reports, and analyze the data to improve decision-making.
Effective Catalog Management

–
The catalog plays an important role in your eCommerce website. Magento comes with lots of in-built features that can help you manage your service and product catalog effectively.
Promotional and Marketing Tools

–
Magento provides an arsenal of amazing promotional and marketing tools, that can enhance the capabilities of your eCommerce platform. It provides the much-needed punch to your advertising and marketing efforts.
Mobile Commerce

–
It comes with mobile HTML5 technology, that helps you to develop a mobile-friendly storefront rapidly. It supports swiping, drag & drop multi-touch, and zooming, for the best mobile experiences.
Payment and Shipping

–
Magento incorporates functions like complete SSL security, single-page checkout, payment gateway integration, supports multiple payment channels, and shipping module integration, to improve the payment and shipping capabilities of your online storefront.
Magento- Advantages and Disadvantages
Advantages
Disadvantages
End-to-End e-commerce solution

– Magento is exclusively built for e-commerce. You can manage online selling, payment and shipping, loyalty program, and so on.

Problems with heavy load

– It runs on PHP and is designed like a java application, but it falters while handling heavy load.

SEO Edge

– You can use SEO Edge to enhance your product reach and online visibility while decreasing the search engine optimization workload.

Expensive

– If you own a small online store, then Magento could be pricey. It may incur additional costs in the name of frequent updates, maintenance costs, 3

rd

party plugins, etc.

Immaculate Scalability

– It is written in PHP, which makes it highly scalable. Developers can easily add pages, features, and navigation. Magento is a cost-effective solution for scaled e-commerce stores. 

Resource Intensive

– The platform is resource hungry and heavy, which makes it extremely slow. It demands intensive data input and then takes abundant time to execute it.

Multiple store management

– With Magento, you can seamlessly manage multiple stores via a unified administrative panel.

Installation and Modification

– Magento's script isn't user-friendly, which makes even routine administration tasks complex. It needs technical knowledge to install and modify the code and modules.
Magento – Key Takeaways
Wide variety of add-ons available on the Extension Marketplace

Learning Magento takes time

The cost of development is comparatively lower

Security updates and patches need to be installed manually
What is Kentico? 
Kentico Xperience is a widely popular content management system developed by Microsoft. It uses Microsoft SQL Server and ASP.NET and uses Microsoft MVC or Visual Studio for development tasks. It is also compatible with Microsoft's Azure cloud product.

Key Features of
Kentico
Lead scoring

–
Kentico module enables marketers to access and follow rule sets while identifying the product leads, by behavioral data (form fills, downloads, page visits) and demographics (age, location, title), etc.
Web Parts

–
It allows you to design and develop websites using web parts. Web parts are nothing but modules, that allows developers to integrate features and display content efficiently.
Ability to Schedule tasks

–
With a little coding experience, one can automate routine tasks and schedule them, so that they can execute a given time. 
Hotfixes and Debugging

–
Kentico provides an efficient dashboard, where you can view a report of hash tables and cache items, which gives an easy opportunity to debug and resolve them quickly.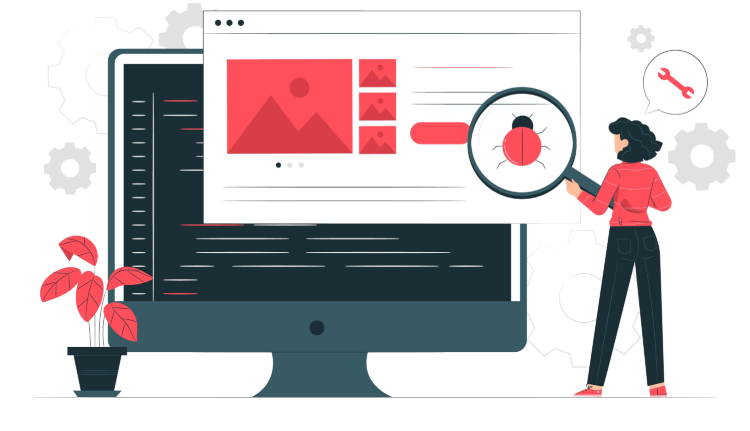 Unification with Kontent

–
Kentico offers seamless unification with Kontent (previously known as Kentico Cloud). It lets you streamline and organize multiple content channels via a single interface. This feature is a big plus for large organizations.
Kentico – Advantages and Disadvantages
Advantages
Disadvantages
Unified Solution

– It combines marketing, e-commerce, and digital automation, to offer a unified experience to the users.

User Access-Challenge

– The major disadvantage of Kentico is, that when a user does not have access to the PC or laptop, the user has to access the admin panel on their smartphone to access the resources.

Supports multiple e-commerce projects

– Kentico allows users to import the source code of various e-commerce projects at a single interface to streamline the entire process.

Lack of features in Admin Panel

– The smartphone admin panel offers slightly fewer features, which makes it hard to work on the admin panel on smartphones.

Efficient Simulator

– Kentico offers an efficient simulator, that enables users to test the product and mitigate any code- errors or bugs.

Lack of Enterprise Management utilities

– Kentico doesn't provide important enterprise-level management utilities such as global CDN support, which hampers additional capabilities for CMS.

Reusable content

– It allows users to utilize reusable content, which prevents them from developing content from the scratch every time.

Fewer Layouts and Themes

– Kentico doesn't provide many themes and layouts out-of-the-box.
Kentico – Key Takeaways 
Extensive customization abilities

Intuitive user interface

Overstuffed for startups and small businesses

Massive support and developer communities
Tips – 5 Critical Parameters while selecting the best CMS
A perfect CMS platform will align with your website's goals and requirements. In this section, we will discuss 5 critical parameters you must consider while making a decision.
Here it is important to understand that if a CMS platform offers you all the features but is way out of your budget, then it cants be the best choice for your business.
On the other hand, if you have a cost-effective solution that doesn't meet your requirements or incur a lot of extensions and maintenance cost is also not an ideal choice.
Let's have a closer look at each of the critical parameters. 
1. Ease of Use

–
It is an essential parameter while selecting a CMS since it influences your workforce workflows and platform adoption rate. An ideal platform must be easy to use for content creators, developers, and managers.
You need a CMS, that makes it easy for your team members to fulfill their day-to-day content management activities.
You should opt for a platform that offers an efficient WYSIWYG editor, to create and edit content with ease. It must provide an easy interface to develop custom code using a programming language.
2. Security

–
You must opt for a platform, that keeps your content secure, and ensure your team and users can access it without any hassle.
Keeping the content and the user data secure is a primary concern for any organization, hence it is important to have a solution that must possess the must-have feature to provide adequate security to your digital assets. 
You must evaluate your requirement and must ask these questions.
Do you want to take a manual backup of your site? 

Do you need regular security updates? 

Do you want to deploy a 3

rd

party security add-on? 

Do you need an SSL certificate?
These questions will help you to choose a suitable CMS platform. In case you don't have adequate time to research and evaluation, or you are unaware of the industry-wide best practices to secure your website, then you must opt for a platform with strong security protocols and features to keep your site safe.
3. Customizability

–
The tech world is extremely dynamic, and amid such a scenario you must select a CMS that offers a plethora of customization options.
This ability helps your business to cope with ever-emerging challenges and enables your business to grow further.
You must ask these questions while evaluating a CMS.
Does the platform offer customization options right into the dashboard?

How many extensions are provided?

Does the platform allow source code editing? 

Is it compatible with the 3

rd

party plugins?
Most of the CMS enables you to integrate 3rd party plugins and pre-designed themes to customize it according to your brand.
 If specific CMS is used by man, however, if you are planning to hire dedicated developers, then you must select a CMS platform that allows coding options so that your developers can build advanced capabilities for your websites.
4. Use by renowned Brands

–
It is an important parameter to narrow down your CMS search. You must select a CMS, that is used by highly successful organizations and brands across the world.
If a specific CMS is used by market leaders, that means it offers valuable features, that fuel organizational growth. 
It also helps you to adopt the CMS-specific strategies of other successful organizations and replicate their best practices to enhance your content and provide a better customer experience.
5. Solution Cost

 –
Well, the cost is unarguably the most important aspect when choosing a CMS platform. You may want innovative features and capabilities, but they must meet your budgetary limitations.
Fortunately, most of the renowned CMS platforms offer various plans along with resources, that could be scaled up at each price point.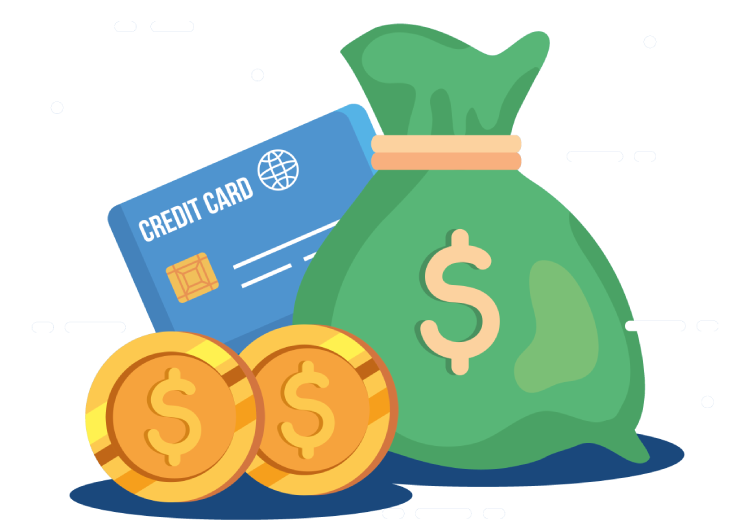 In that way, you can select a CMS, that can meet your business requirements while keeping it inside your budget. 
We would like to add that these parameters may rank differently in your evaluation process, but each one of them plays an important role, and certainly should not be ignored. 

So which CMS is suitable for your business?
Ultimately, the right CMS ticks all the boxes and fulfills your requirements. When you are choosing any CMS, then you check its abilities, functionalities, popularity, customization, etc. 
However, if you are a scaled enterprise and planning to build an advanced and complex website, where stability and scalability is your primary concern, then Drupal is the right platform for you.
If you need to incorporate advanced eCommerce functionality into your website, then go for Magento. It is an efficient and highly recommended platform, which offers some innovative features to sell your products and services online. 
Kentico addresses the concerns of organizations looking to create and manage their omnichannel presence. It offers astounding support to manage multiple environments and websites. It allows marketers to take out-of-the-box marketing initiatives and drive online sales with ease.
Last but certainly not least, WordPress is certainly the most popular CMS among users. It provides a plethora of customization and an extensive selection of themes.
It comes with a robust knowledge base and support content, that can help non-technical users to create outstanding content. Through WordPress, almost anyone can develop a website quickly without putting much effort.
Conclusion
Selecting the right CMS is unarguably a daunting task for anyone. You may have to devise a robust content strategy, carry out an in-depth requirement analysis, stabilize your requirements, and finally review the market leaders to select something that fulfills your business requirements.
We are pretty much sure that after reading this blog, you must have a better understanding of all the prominent CMS platforms, and you can choose the best one as per your requirements.
In case you have any doubts, never be shy to contact our CMS experts. We offer world-class CMS services and we can help you develop enchanting web content for your organization.