The Technology world is going through a massive transformation due to various challenges posed by the COVID-19 pandemic. It has struck the economies across the world, but at the same time is has accelerated the degree of dependence on digitalization.
We have seen an increasing interest in digital technology as customers' expectations are evolving far beyond anything ever imagined.
As we are moving into a new year, it is becoming clear that the expectations and preferences of your customers are here to stay. We have seen the transformation of digitally enabled organizations, which never shied away from upgrading on the technology front, they not only sustained but witnessed explosive growth.
We have seen how Uber Eats avail exceptional growth in the food delivery domain by adding contactless deliveries to ensure customer safety. They have attained unprecedented success not only due to their strategic moves but also due to their technical capabilities, which enabled them to make the changes happen.
Your Technology platforms and capability to remain agile can form a robust backbone of digital customer experience. As far as online content, enterprise websites, and CMS are concerned, Drupal offers astounding prospects to any organization. It helps an organization devise a strategy and implement it via mindful management
The latest Drupal 9 can certainly help organizations venture into 2022 with confidence and continue to reckon with all sorts of challenges.
Staying on older version can pose many risks to your Business
A CMS plays a vital role for any organization, it impacts the effectiveness and agility of you all the internal teams and enables them to offer better services to the end-users. It is indeed a critical cog in your technology stack that ensures a flawless experience for your customers.
If you are not envisioning a plan to move to Drupal 9, then you are certainly putting essential aspects of your business at grave risk.
Your business might be working flawlessly on Drupal 7 or Drupal 8, and it might not need an imminent migration, but that isn't an option anymore.
In this dynamic tech world, the older ones always make way for the new web technologies.
Any business may avail numerous benefits from a modern and innovative platform, that can offer better compatibility, security, and adaptability than ever before.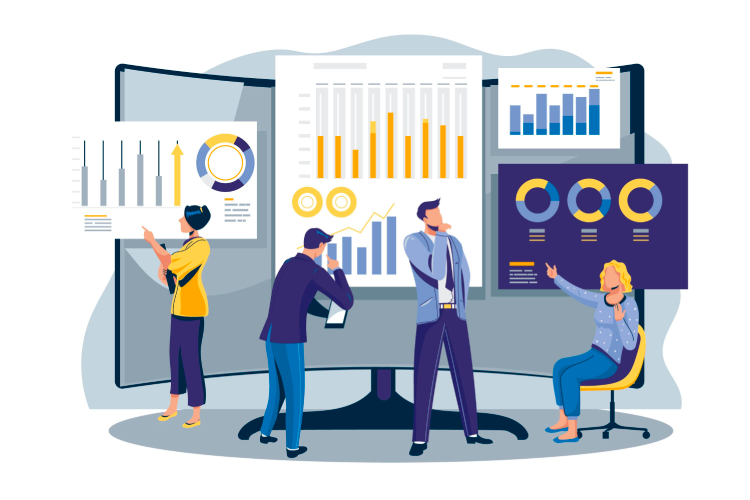 As the older Drupal versions are approaching end-of-life (EOL), it is beneficial from a business perspective to migrate to Drupal 9. Otherwise, you may encounter issues such as:
You may lose customers due to unpredictable omnichannel experiences.

Miss out innovative CMS features other organizations may already have.

Lack of critical security updates to safeguard against vulnerabilities and threats.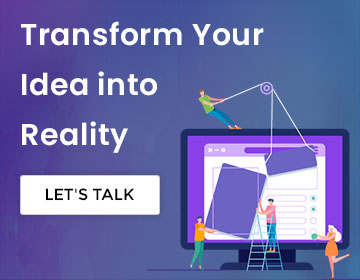 Drupal 9 and its Business benefits
Drupal 9 has almost been rewritten from scratch, keeping in mind the latest technological trends. It is quite closer to Drupal 8 as far as the basic architecture is concerned, but it is well equipped with the latest libraries, cleaned up from deprecated code, which makes it future-ready.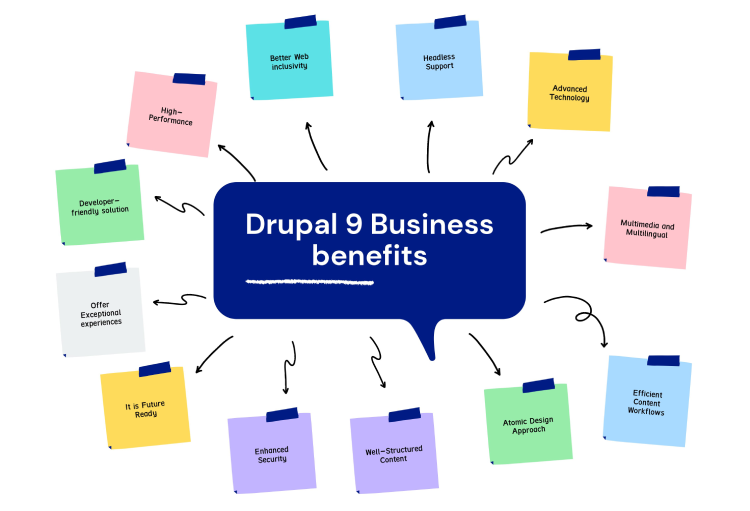 Drupal 9 offers a plethora of features and benefits to your business : 
Headless Support

–
Drupal 9 can be utilized as a CMS only while integrating it with another technology to display content to the users. You can integrate numerous front-end APIs and customize the overall CMS structure, which can help you enhance the customer experience and improve customer engagement and generate revenue.
Advanced Technology

:
Drupal 9 comes with advanced technology, that enables developers to use JSON and RESTful web services to develop flexible solutions. It offers a YAML engine, that makes site configuration quite an easier job.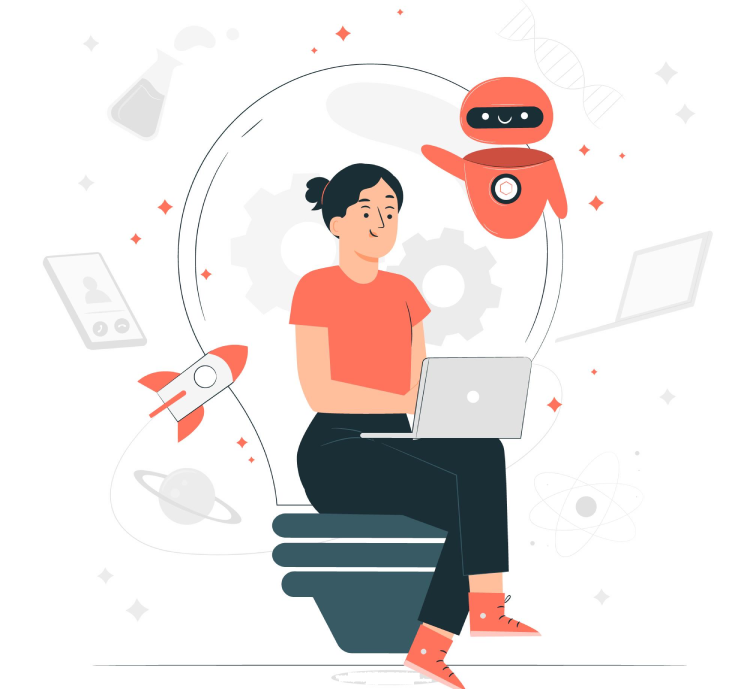 Multimedia and Multilingual

–
Customers want personalized and engaging experiences and that could be fulfilled by delivering meaningful content in the language they can understand. With Drupal 9's multimedia abilities, it is easier to incorporate dynamic images, audio, and video into your content.
Drupal's best-in-class multilingual support makes it the best CMS to deliver content in different languages, that allows your organization to offer services to target customers across the globe.
Efficient Content Workflows

–
From content moderation to deployment, Drupal 9 makes it very easy for editors to develop and approve drafts in a secure environment before moving them to production.
These isolated environments play an important role for organizations, as they can prevent instances of exposure to sensitive content, which could cause negative repercussions and harm your reputation.
Drupal 9 also averts lengthy edit and approval workflows, and it also helps you to prevent small human errors. 
Atomic Design Approach

–
In Drupal 7, it was mandatory to create specific pages with pre-loaded layouts. Drupal 8 implemented an atomic design approach, that gave better flexibility to the page designers.
Drupal 9 comes with some exceptional abilities of page creation, it allows developers to build templates and layouts with atomic design components, that can equip your business with the capability to create customized pages and then enhance them further.
Well-Structured Content

–
Drupal 9 makes it easy to roll out new pages by re-arranging and assembling various components within existing themes. These rapid prototype pages can help your content creation and marketing teams to generate content quickly.
Enhanced Security

–
Drupal 9 leverages the abilities of a well-known TWIG rendering engine and is equipped with a robust WYSIWYG editor. It offers a secured framework to develop websites and content.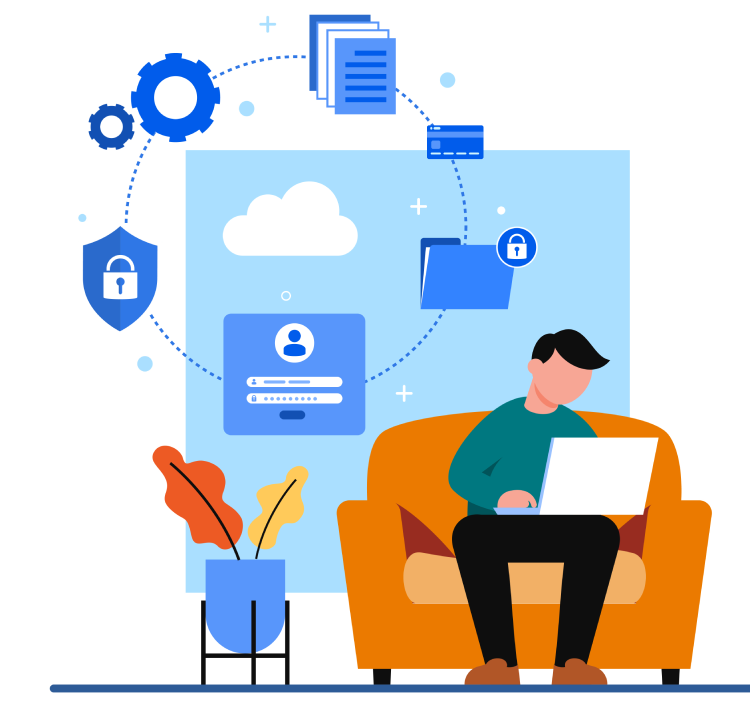 It comes with a plethora of security measures, that help you safeguard your enterprise web resources against critical vulnerabilities and threats.
It assists editors to stay focused on content creation and delivery while addressing the security risks before they occur.
It is Future Ready

–
Drupal is evolving for the last two decades and it has attained massive popularity due to its future-ready capabilities.
While the previous versions were also driven by innovation and performance, Drupal 9 has taken a quantum leap towards the future of web experience, as it offers exceptional platform efficiency and revolutionary features.
Drupal 9 comes with best-in-class CMS capability features such as Outside-In, BigPipe, Workspaces, and Layout Builder. It has all the ingredients to delight your development team, editors, and end-users alike. 
Offer Exceptional experiences

–
User Experience is Drupal 9's forte and this is where it is miles ahead of its competitors. Its effective interfaces help editors to create content using site-builder tools.
Developers can use rich design elements to develop responsive front-end elements for mobile and other devices. It also allows Content managers to leverage Drupal's back-end architecture to offer personalized and responsive service to the end-users.
Developer-friendly solution

– 
Drupal 9 follows a standard OOPS methodology towards development, though it is based on the SYMFONY architecture. It is easy for developers, who have worked on other platforms to learn it and develop amazing enterprise-grade solutions.
It enjoys massive support from global developer communities, that ensure regular updates and introduction of innovative features frequently.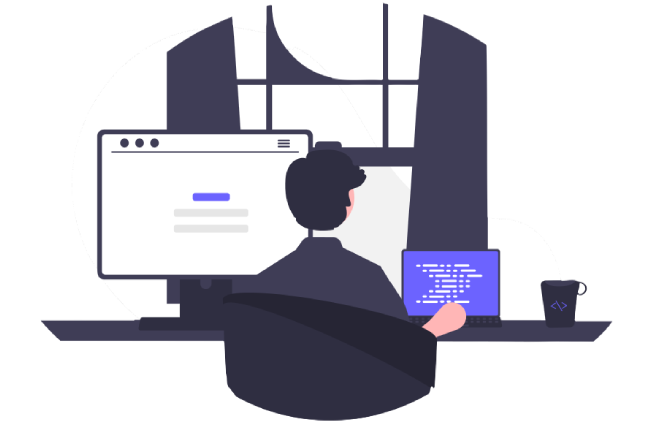 High-Performance

– 
As far as performance is concerned, it offers better functionality than the previous versions. From site rendering to content delivery, Drupal 9 provides measurable outcomes at a rapid pace.
It comes with inbuilt web services and PHP 7 support, that allows BigPipe core module and seamless interactivity. 
Better Web inclusivity

–
Drupal is way ahead of other CMS platforms when it comes to ensuring and improving the level of web accessibility.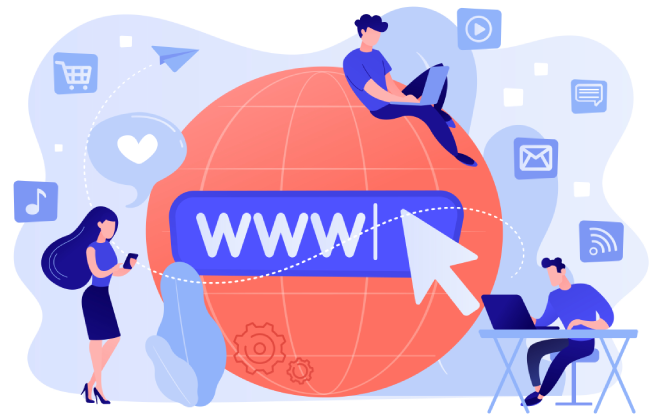 It effectively handles issues that may pose legal threats, while preventing customer disloyalty up to large extent. Drupal 9 ensures compliance with the latest W3C guidelines, which makes it a suitable choice for any organization.
Steps to Migrate to Drupal 9
The CMS migration is subjected to the existing digital structure of an enterprise. If you have a low-level complex entity structure, then you can use a contribution module to transfer content from one Database to another.
Whereas you may have to create custom modules, that correspond to an existing structure to read the data if your organization has a complex entity structure entity.
Any migration from Drupal 7 or 8 to Drupal 9 can be considered as an "adapting migration", which means migrating the complete website as a fresh instance in the Drupal 9 system.
This is a reliable process, as it adapts and accepts the new site, as opposed to overwriting the complete platform.

You can follow the below steps to perform high-level Drupal 9 migration:
Step 1 — Take the Backup
You can take the backup of your existing website including media assets and Databases.
Step 2 — Download the Drupal Instance
Go to drupal.org and download the latest version of Drupal to kick in the migration process. 
Step3 — Install a local copy of the Drupal instance
You must install a local copy of the Drupal instance on a local machine. Here we would recommend having a virtual host on the webserver. You can use the ACQUIA desktop to set up a local instance.
Step 4 — Ensure your migration modules are installed
This is important to have migration modules installed in the fresh instances to kick in the migration process. As an Administrator, you can go to the "Extend" menu and review the modules available for migration.
Step 5 — Put your site into Maintenance mode
In this stage, the migration experts will put your website into maintenance mode, so that end-users will not experience any errors on the website. They can use super admin privilege to perform this action.
Step 6 — Provide necessary information for migration
You must navigate to http://localsite.com/upgrade location, provide necessary information including Drupal version, files directory, and source Database to initiate the migration process.
Step 7 — Initiate the website migration
In this step, your migration experts can migrate your web content to Drupal 9.

Migration to Drupal 9 – Final Words
Drupal has transformed the content management space like never before. It is one of the most popular CMS and with the release of its latest version, it has marked the dawn of a new era in the content management space. 
If you have got a unique business idea and wish to develop a secure and robust website to enhance user footprints and conversion. Most businesses face challenges to choose a CMS that can address their complex requirements.
Drupal comes as a boon, as it offers a unique architecture that can be used to build scalable and secure content management systems for your organization. 
It can also improve existing content workflows and ensure that your website is capable enough to handle the pressure of ever-increasing visitors.
If you are planning to migrate to Drupal 9 to avail of unprecedented benefits for your business, then please get in touch with our Drupal experts. Our seasoned experts can leverage the capabilities of Drupal 9 to unleash the era of digital transformation for your business.
Drupal 9 – FAQs
Let's

build something great together!

Just take one step forward and we can build history.

Want to build something good for the business but still good for the customers?
You know the answer is, Yes!