Every element of the eCommerce sector is seeing significant expansion with time. Since the beginning of 2019, the eCommerce retail business has contributed to a total of 14% of retail sales worldwide.
Online sales have increased by 53% since COVID-19, indicating a widespread acceptance of online buying throughout the world.
Due to the fast-paced growth of the eCommerce market, businesses are now confronted with the challenges of adapting to rapidly changing eCommerce trends and industry norms.
Today's eCommerce firms must take into account factors such as increased competition, a shift in consumer buying habits, a rise in advertising and promotion rates, and online content optimization in order to succeed.
To stay on top of the competition, companies need to study and implement new industry trends and practices.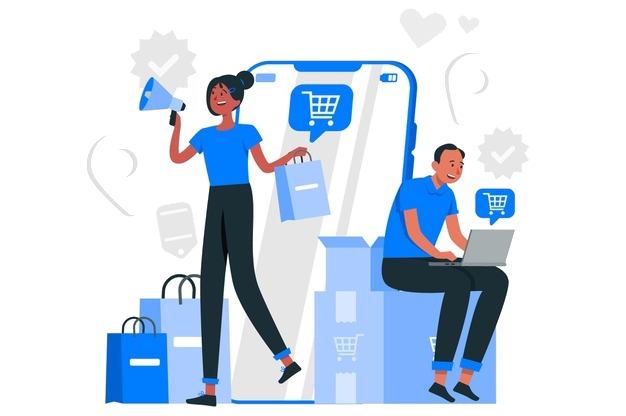 Top 10 eCommerce Trends to Look Out For in 2022
Distinctive Approaches Aiming for New Customers
Many eCommerce companies have difficulty gaining the trust of first-time customers. eCommerce Marketing and sales tactics in 2022 are expected to focus on this group of customers.
As the epidemic spreads, more and more individuals are turning to online shopping, which means that any eCommerce firm and e-commerce website may take advantage of the increased demand.
Basically, a large portion of your database will begin to track clients who you first attracted but who then abandoned your site without making another purchase. This also has to do with the fact that your customers' attention is being vied for by competitors.
As a result, most eCommerce businesses would reconsider their advertising in order to better connect with their customers and create long-term connections.
Moreover, be aware of your brand's distinct customer touchpoints. It will assist you in identifying the points at which your brand is receiving the most interest, so that you may make improvements to pique the interest of new customers.
Smart Devices Increase the Importance of Mobile More Than Ever
With each passing year, the total number of smartphone users is predicted to rise to 302 million. However, it remains to be seen whether or not that figure will reach the expected 73% of eCommerce transactions.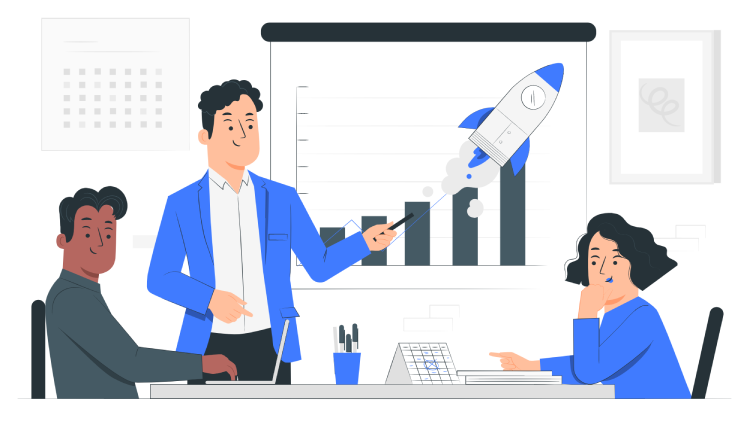 We do know, however, that customers appreciate being able to purchase while on the go and finding mobile shopping to be convenient. It is now more important than ever to ensure that the mobile experience provided to the client is at least on par with what they would anticipate from a particular massive online store app. 
One-click checkout and confirmation alerts are just some of the features customers expect in a good app. When it comes to a consistent consumer experience throughout web-based and mobile devices, fully integrated eCommerce development solutions are a godsend.
Adopting an Omnichannel Approach
There is a lot of buzz around omnichannel retailing right now, and it's expected to increase significantly by 2022. If you're still debating whether or not to alter your approach, the following data may help you make a more informed decision.

Amazon, eBay, and Etsy account for 46.7% of all internet searches.
Amazon's third-party sellers account for 51% of all units sold on the site.
Amazon's online expenditure share has grown by 37% in the last year.
When it comes to new channels, we think it's worth considering widening your horizon. The multi-channel selling strategy is based on the fact that people are purchasing from a variety of online merchants, including branded storefronts and several social media marketplaces.
As eCommerce continues to develop, it will be necessary for businesses to diversify their consumer sources in order to meet the demands of the rising number of eCommerce customers.
The Development of Direct-to-Consumer Markets
Cutting away the intermediary and partnering with a carrier or 3PL to distribute items directly to your customer is known as a D2C fulfillment approach. Selling your goods to a retailer or distributor for resale in their stores or dropshipping on eCommerce trends is a more traditional approach.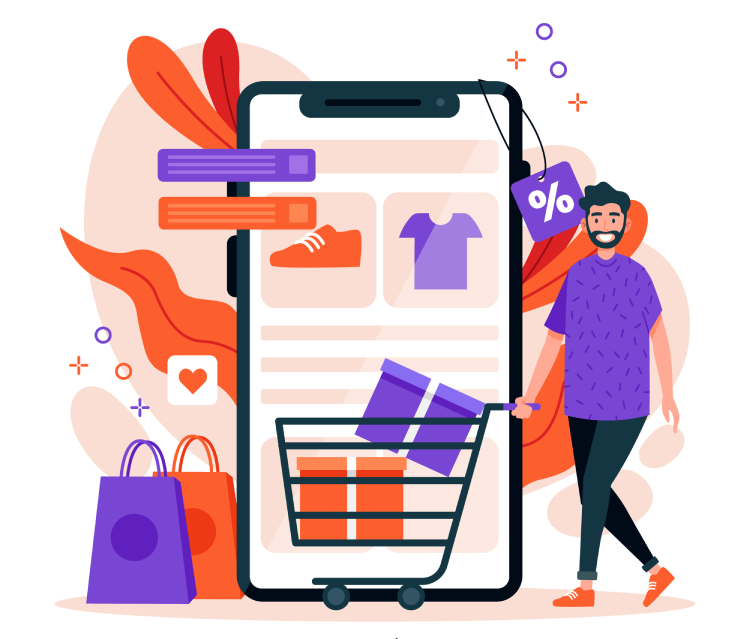 While transitioning to D2C may appear daunting at first, starting small provides an excellent opportunity to ease into this model while reaping the following benefits:

Develop a relationship with your consumers on a personal level.

Create a unique consumer experience that builds brand loyalty.

Test innovative goods and services without the requirement for partner approval.

Get a higher return on your investment.
There are several unique difficulties in developing a direct-to-consumer business, particularly when doing so while working with a manufacturer. It takes more time and effort to log and handle each order manually as the number of orders grows. This results in delays.
It is possible to automate a significant portion of the shipping process, such as validating addresses, simplifying order processing, and setting up notifications to spot issues before they ship, with the correct transportation solution.
Drone Delivery
Drone delivery is still in its infancy, but experts are keeping a close eye on its potential. When it refers to small and local delivery, it might be a game-changer. This delivery approach is one of the greatest ways to master contactless delivery in these days of social alienation.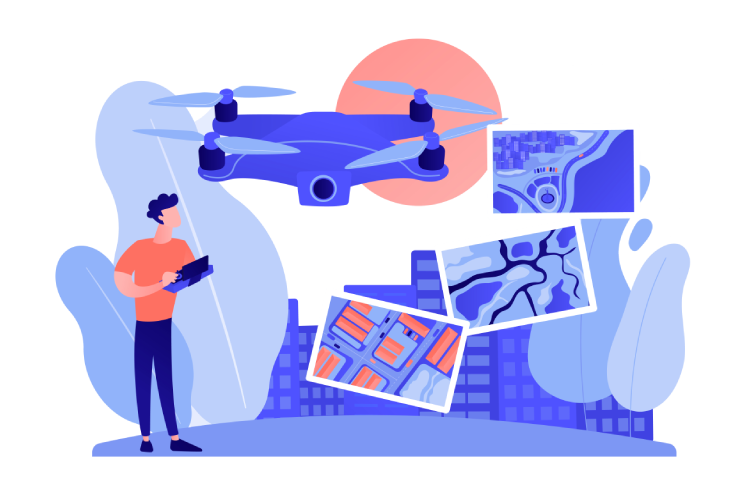 It is reasonable to assume that partnering with companies that offer drone delivery will be a major trend in eCommerce in 2022.
The best thing about this concept is that it is being used by a wide range of industry leaders throughout the world. Among the companies that have jumped on the bandwagon are Amazon, FedEx, and Alibaba.
Drone technology advancements will be sped up by the fact that major corporations are adopting this strategy. This might make drone deliveries a lot more useful, safe, and practical.
Some other advantages of drone delivery include the ability to provide packages to customers faster. A product can be delivered in a matter of minutes or hours using drones, depending on the final destination and the point of origin.
Unconventional places that aren't serviced by roads or other traditional ways of transportation can be reached with drones. As long as the correct GPS coordinates are given, they may go over parks and mountains with ease.
Visual Commerce
With visual commerce, you can give your items a three-dimensional feel for buyers who can only see them on a computer or mobile device.
Customers expect to see and touch and feel your product in stores. Consumers are more likely to buy a product if the store manager takes the time to display it attractively.
They check out the lighting, shelf placement, product placement in relation to other items, and more.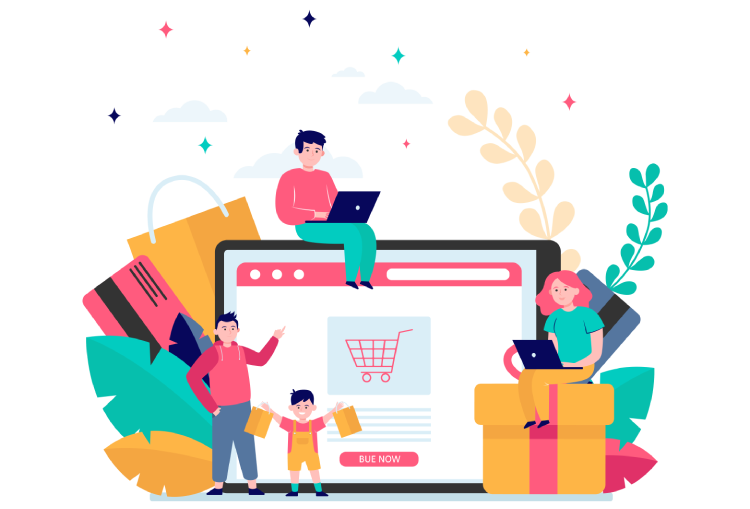 Because of the rapid transition to online sales, several shops just included a single picture of their goods and they were mistaken. When it comes to providing a better experience for their consumers, retailers are understanding that they need to put as much effort into online product presentation as they do in a brick-and-mortar shop.
For this, you should submit a large number of images of your products. These images are meant to give the consumer a better idea of what it would be like to own or use the product. Including images showing the product in use or next to a couch could be a good idea.
With the correct digital asset management solution, you can effortlessly upload clips or full 360-degree views of your items to your website.
Personalization of Packaging and Shopping
Even though this is a long-term trend that has been planned since 2022, marketers will have to step up their online personalization efforts as consumers become more discerning.
When it comes to digital ecommerce, shoppers are seeking personalized purchasing experiences from both B2B and B2C businesses. 
Personalization is a great opportunity for retailers with the ability to personalize their products and services to create unique experiences for their customers. Big data may also be used by vendors to customize the experiences they provide.
The majority of client targeting in the eCommerce industry today relies on tried and true approaches but, in 2022, we may expect creative eCommerce firms to begin using customized experiences based on specific preferences of regular purchasers.
Voice Search for Digital Browsing
For people who are constantly on the go, voice shopping is a buzzword for convenience. In 2022, the percentage of voice shoppers is predicted to rise by 55%, and this is a trend that should be embraced! There has been a massive shift in the IT industry since Amazon's Echo introduced voice shopping.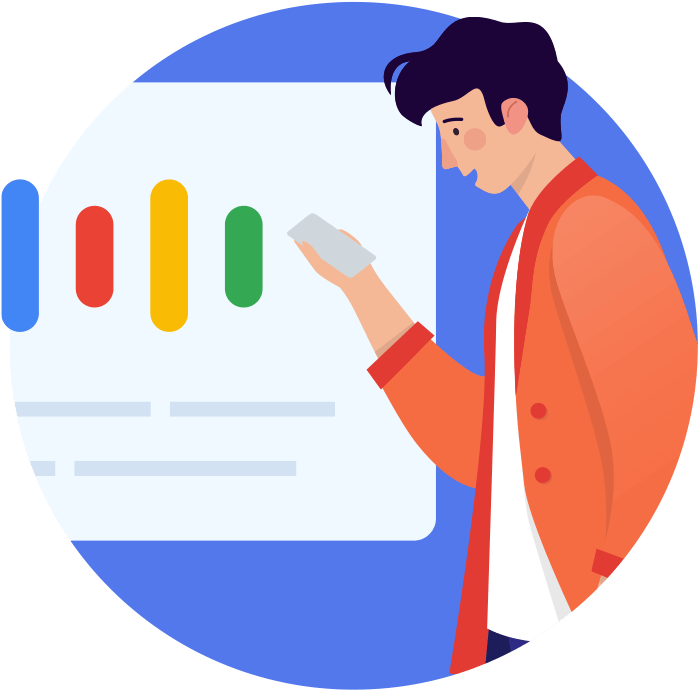 Voice shopping, on the other hand, has its drawbacks, primarily the absence of any visual cues. Consequently, buyers choose to purchase commodities like food, low-priced gadgets, and houseware that do not need a lot of visual investigation.
The market for voice assistants is becoming more and more competitive. As time goes on, more and more people will embrace this new technology. It is becoming more commonplace for them to make purchases via these mediums as well.
Easy shopping is expected to be a significant boost for this technology because it is practically everyone's dream come true to multitask.
In 2022, voice shopping is expected to become a major part of the eCommerce business. Retailers on the internet are urged to think about using this particular trend in order to make their clients more comfortable. 2022 is a great time to give it a go if you've never done so before.
Green Consumerism Is Increasingly Crucial
Consumers and businesses alike are becoming more aware of the necessity of preserving the planet. Businesses on the web should pay attention to the growing trend of eco-consciousness among consumers.
According to a poll, 50% of respondents wanted the fashion sector to be more environmentally friendly, and 75% wanted to eliminate unnecessary packaging.
The use of biodegradable packaging, becoming paperless, and recyclable materials are just a few of the ecologically friendly practices being implemented by many businesses. In other words, green consumption is on the increase and firms need to adapt their business strategy to this new trend.
About 4 in 10 consumers said they would not purchase products from companies with poor environmental reputations. As far as 2022 trends go, this is one to keep an eye out for.
Subscription and Auto-Ordering Approaches Are Getting More Popular These Days
By the year 2022, it is predicted that 2.67 billion people would have signed up for some type of subscription service, up from 24% in 2020. One of the best things about subscription models is that they function on several levels.
Product demand can be forecasted, income streams can be more predictable and customer retention can be better managed by the brand.
The consumer benefits from customizable alternatives that meet their requirements and budgets, and they often benefit from the potential of the recurring product to provide value to their life.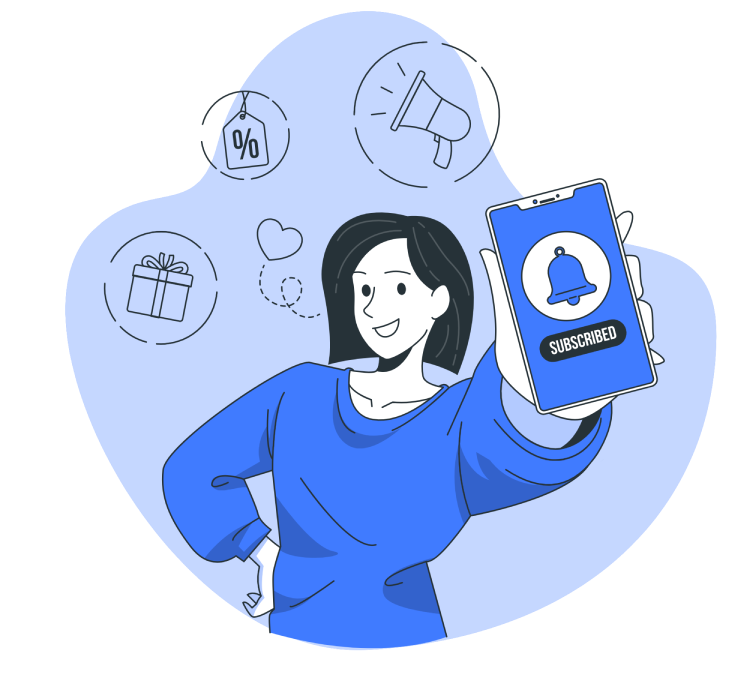 Customers are loyal to companies they believe in and trust because of their strong brands and the pride they take in what they stand for. This means that subscription-based products are still a viable option for most firms, even if they have to be introduced alongside their current offerings.
If you're a merchant in need of assistance managing your online subscriptions, there are subscription management solutions trying to support you.
When it comes to providing a positive customer experience, which includes flexible eCommerce payment choices, automatic credit card order fulfillment, and even built-in discounted incentives to promote subscription.

Conclusion
All of the above-mentioned advances in eCommerce development are focused on improving the online purchasing experience for customers. Each of these trends is geared toward making customers' purchasing experiences more pleasurable and rewarding.
Our recommendation is that you conduct a comprehensive examination of the trend before making a final decision on whether or not it will meet your needs.
It's always better to get feedback directly from your consumers, whether that's through surveys or other forms of digital connection and engagement.
Let's

build something great together!

Just take one step forward and we can build history.

Want to build something good for the business but still good for the customers?
You know the answer is, Yes!