It is no longer an option for businesses to adopt and adapt to digital technology. It's critical for businesses to begin their advancement towards digital transformation in order to remain competitive and relevant in their domain.
Many sectors are under threat from digital disruptors, therefore companies who invest in training their employees in the best digital practices will prosper.
For optimal impact, this transition must be woven into the company's culture and championed by its executives.
Many app development firms worry that they've already slipped behind the curve. Some people believe it is too late to start.
To become a leader or a fast follower, you need to keep up with the digital growth 5 times faster than you would do in the traditional business model.
What is Digital Transformation?
"Digital transformation can encompass a range of activities, from information technology modernization to virtual optimization and the development of innovative business models."
To put it another way, it refers to the application of digital technology to improve or build new business processes.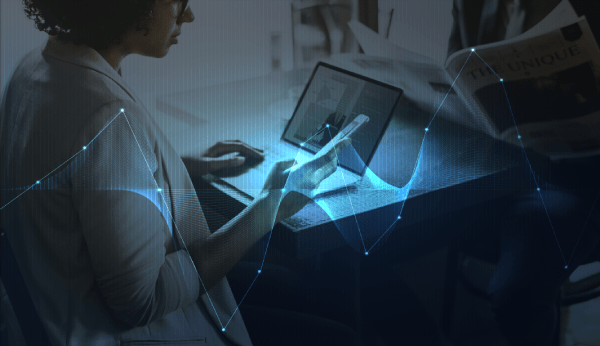 Now the question remains:
What is enterprise-level digital transformation?
Analyzing client demands and using new technologies to enhance the end-user experience is what we mean by this term.
Customers and staff are both examples of end-users, and many businesses need to take both into account.
When it comes to digital transformation, it's all about trying out new technologies and reconsidering how you've been doing things.
A transition doesn't always have a clear ending since it's an evolution. An article in the MIT Sloan Management Review asserts that
"Digital transformation is best understood of as continuous adaptation to a dynamic environment." 
For businesses, this means looking for new and better ways to serve their customers.
This might be done by providing better on-demand training, transmitting information to cloud services, utilizing AI, and much more.
Digital Transformation's Pillars of Success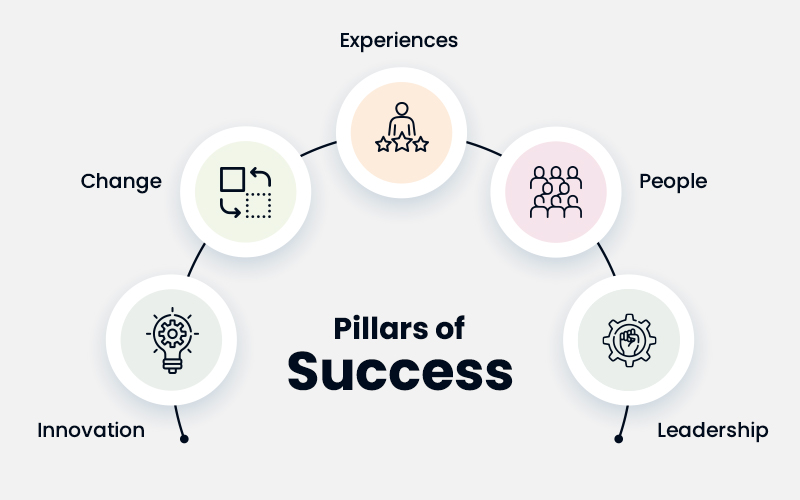 Innovation
The innovation pillar aims to create an environment conducive to cross-fertilization and the generation of fresh perspectives.
Businesses are encouraged to come up with innovative solutions to challenges through innovation, which aids in the digital transformation process.
Change
Transformations cannot occur in the absence of change. Fortunately, established change management frameworks and practice guidelines may help you fix the change pillar.
The change pillar helps you to convey your objectives for a shift and develop clear targets. In order for any change to be effective, it must be supported by the individuals who will be affected by it.
Experiences
The term "experiences" can relate to either the consumer or staff experience. People who are impacted by digital changes report having a positive experience as a result of this action.
Inquire about whether or not this endeavor will help you better connect with your clients. Is there a chance that the change will make workers more productive?
People
You must remember that culture is both a major driver of and a major impediment to a digital experience.
You can't expect favorable outcomes if you ignore the people who are impacted by technological advancements.
The people pillar may be strengthened by appointing top managers who enthusiastically support and expedite your transformation.
Technology may be a powerful tool if it is used in a way that enhances the human experience.
Leadership
If you don't take the reins, no one else will. Digital transformation initiatives must be closely monitored by forward-looking leaders, not only for their progress but also for their overall impact.
A successful implementation is the responsibility of the organization's executives, who must define KPIs and encourage their employees through the process.
Importance of Digital Transformation in Business
The Ever-Changing Speed of Digital Technology
The pace of technological advancement is accelerating. Every company needs to adapt to this rapidly changing business climate.
There is a strong possibility that the app development methods and techniques that worked in the past will not work in the future.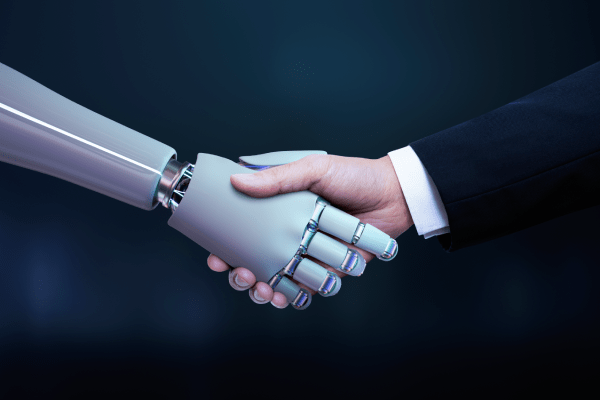 A company's survival in the digital era involves synchronization of all six layers: processes, infrastructure; employees; products; advertising; user experience.
When one or more of these is out of sync with the digital revolution, the firm will suffer.
Adapting to Changing Customer Expectations
Every firm is working hard to keep up with the rising demands of its customers. Today, customers have more options than ever before to suit their demands.
Because of this, each firm needs to put in extra effort to keep its consumers. In order to meet the needs of customers, a firm must first digitally alter itself.
Keeping a Competitive Edge
Even five years ago, businesses were unable to lead because of a shift in technology and capabilities. If they don't adapt to this new reality, they'll be unable to keep pace with their rivals.
If a company does not implement digital changes, someone else will.
Make Better Decisions, Faster
Companies may use big data by centralizing data-driven insights in their digital transformation plan. Businesses today have access to greater amounts of data than before thanks to IoT.
Analytical technologies can translate this data into valuable business insights, helping to make better, quicker decisions.
Analytics are more deeply ingrained in business processes when they are fully integrated and impactful.
Long-Term Profitability
Digital Transformation may need significant commitment in financial terms, workforce management, and reorganizing existing organizational operations, but once accomplished, the benefits will be long-term.
A new study estimates that by 2022, the global market for digital transformation technology would spend about $2 trillion.
Benefits of Digital Transformation
Enhanced Performance
Incorporating an ERP system into your company's operations may have a tremendous impact on productivity.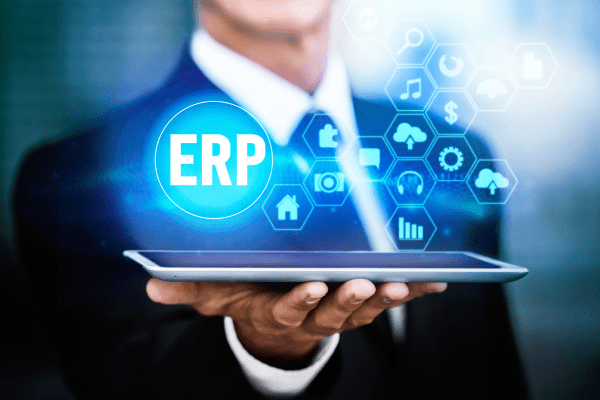 A more effective business process may save hours, cost, and manpower by improving the flow of information throughout your company and from one phase to the next without interruption.
Enhancement of Transparency
With an ERP or SAP system in place, you'll be able to discover trends and patterns that you wouldn't otherwise have noticed.
It is now possible for businesses to keep a more constant pulse on every area of their operations by delving deeper into daily data in real-time.
It's also a good idea to think about team transparency. For instance, both the Customer Success and Accounting teams would be able to know which users are behind on payments and could handle the issue more immediately than relying on accounting to notify everyone.
Cost-Effectiveness
There is a lot of money and effort spent on maintaining outdated, obsolete technologies and services.
Digital transformation may not only reduce the expenses, but it will also save you money down the road by integrating more sophisticated ways and allowing you to identify issues faster.
There are several cost-cutting potentials in operational processes as well with the appropriate ERP software.
Product-based companies, for example, can gain more insight into the volume and timing requirements of raw materials.
Cost reductions are inevitable if raw materials are ordered in a planned and data-based way.
Increase in Revenue
It's simpler to increase income when expenses are kept to a minimum. One of the best ways to move a business ahead is to identify and fix shortcomings in the current procedures.
Employees and management may enhance their top practices and create revenue by recognizing patterns, evaluating trends, and capitalizing on data-driven opportunities by enhancing transparency in all elements of the organization. 
Improved Customer Satisfaction 
Assume that a client rings in to inquire about the status of a delivery that was scheduled to arrive yesterday.
Using the latest technology, a Customer Service Agent may find out what went wrong with the purchase and why it's taking so long for the product to arrive.
Rather than risking order cancellation, the consumer has a greater understanding of the process, which results in the transaction being saved.
What if all customers were as considerate as this? Even if the customer doesn't realize it, the additional information about the order provides a value that they will enjoy.
As discussed previously, excellent customer service on the backend is one component of the puzzle. It's also important to have a visible presence on the front end of the storefront.
It is necessary to connect your ERP system with your customer-facing order platform. In the future, customers will be able to see how much inventory is left as well as the availability of services and products.
Improved Workplace Culture and Employee Engagement
Talent may be attracted and retained by using a Human Capital Management system.
Performance evaluations, counseling, coaching, and assistance from leadership, and specific areas of growth for each individual might all be addressed by a system such as this one.
ERP software has the potential to enhance not only human resources but also the working environment for everyone involved in the organization.
The stress of an employee's job is reduced if the procedures in place are simple, practical, and straightforward.
Your current and prospective workers will be equipped with knowledge and skills if you provide them with efficient, accessible, and efficient technology.
In doing so, they will be able to keep track of their own work and detect patterns, which will help them produce better results and enjoy their time at your firm more.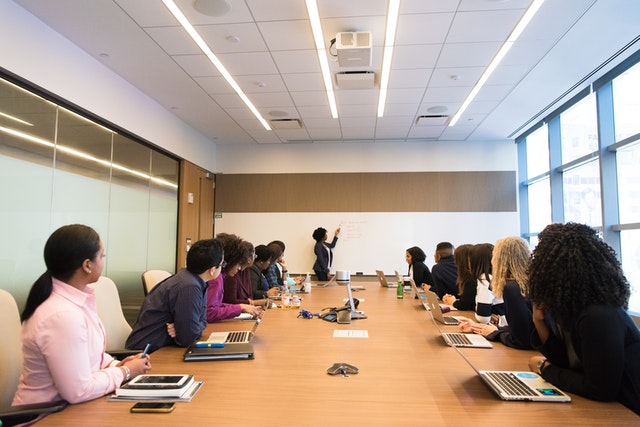 Adaptability
As a result of a successful IT transformation, you'll be able to adapt quickly to market and consumer demands.
When things go awry like this, it's important to remember that flexibility and adaptation are critical in business.
With the correct software and integration, you can make your firm more adaptable throughout a change and guarantee that your operations are not disturbed.
Improved Supply Chain Operations
Increased knowledge of the finance and economics of a product's supply chain is achieved through logistics management, which provides more visibility into the distribution network and superior vendor management.
During your ERP transition, examine how your shipping and logistics department will fit into your requirements.
Improved System Architecture
What kind of business idea do you have? Is it possible that an upgrade to your IT infrastructure would have a positive effect on your business? With the incorporation of digital strategy, several firms have seen new revenue streams open up. Brick and mortar enterprises are one example.
Improved eCommerce channels may be opened up with the help of a trustworthy ERP system that controls inventory records.
Strengthening the Competitive Position
You may increase your competitive edge in your sector by strengthening your company's infrastructure.
Planning ahead is the greatest approach to ensure that your new system has all of the features and functionality that your business needs. 
Make a list of what you excel in and where you can enhance your business and focus on that.
The features and functions of the software you choose should match your business's demands and enhance its unique selling propositions.
Steps for Creating a Successful Digital Transformation Plan
You may begin implementing strategies for Digital Transformation as soon as you have a clear understanding of its advantages and significance.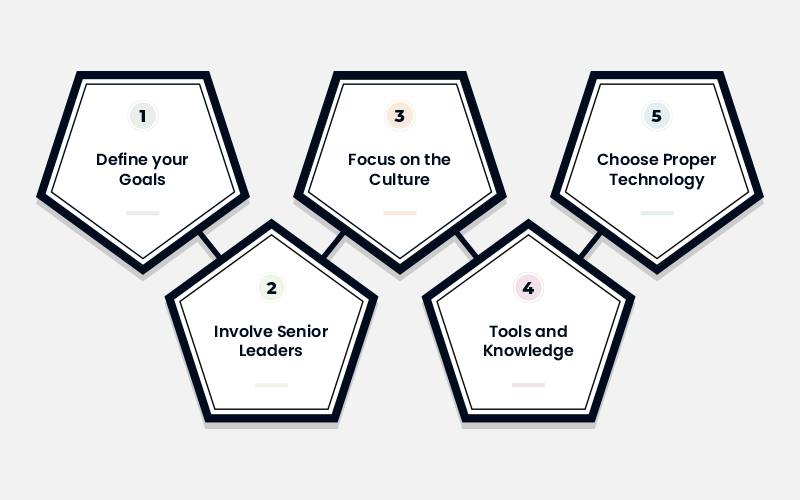 To help you succeed in your digital transformation efforts, here are five measures you may take:
Define your goals
Before you go headfirst into digital transformation, consider the sort of experience you want to deliver.
The following are some questions to ponder while you go through this procedure.
What are your company's strategic weaknesses?

What technological means do you have to assist your workers?

What are some of the difficulties that your team has to deal with on a daily basis while conducting business?
An effective digital transformation plan begins with a clear understanding of the issues you want to solve and the objectives you want to achieve.
However, you must also consider how the digital transformation will affect your clients' experience with your company.
Involve senior leaders
The involvement of the proper leaders is also critical during digital transformation. In fact, research suggests that firms with a chief digital officer are 1.6 times more likely to report a successful digital transition.
In order to successfully plan and implement a change, you need the support of your top executives.
You might make or break these endeavors depending on your approach.
Focus on the culture
Creating a digital innovation-friendly culture is essential if you want to implement a successful digital transformation plan.
Research demonstrates that organizational culture is an important roadblock to a successful digital transition. A smart first step is to get the proper leaders on board. There's a lot more you can do, though. 
This vision must be communicated to every member of the team in your business. As a result, everyone on your team will understand the significance of the work you've done.
Bring together the necessary tools and knowledge
To stay on track with digital transformation, your company will hire a team of experts and specialists. When it comes to putting together a whole team, there are several options.
You can hire individuals from within your company, outsource, or engage with a technology partner to accomplish your goals.
It's also important to seek certain attributes in the individuals you work with.
They must be keen to try new technology, be receptive to new app ideas, and be flexible as the firm evolves.
Choose the proper technology
There is a wide range of suppliers, frameworks, and options that may assist you in achieving your digital transformation objectives.
As a result, many businesses don't consider their needs before deciding to install new technologies.
This is a waste of time, investment, and can ultimately lead to digital exhaustion.
However, there is a way to prevent this situation. Prior to implementing any new technology, ask yourself whether the technology you're considering is compatible with your digital transformation plan? 
Is there a need for it in your company? Your digital transformation approach will benefit greatly if you can respond "yes" to both of these questions.
Conclusion
Many believe that moving out of one's comfort zone is the only way to truly progress. In your business, the same holds true.
It is imperative that you get aid from the correct people and software packages if you plan on undertaking a major digital transition.