Healthcare is a sector that has observed a plethora of transformations in recent decades, as far as technology induction is concerned.
Gone are the days, when patients use to visit the Doctor for any ailment, used to describe their health conditions and Doctor used to scribble all those details on a piece of paper, and then we used to carry the same paper or file to keep your documentation intact. Such an arrangement used to be called a Paper Medical Record.
It used to be an administrative and logistical nightmare, and this could be confirmed by the people in the medical sector, who usually chuckle when recalling those days.
Interoperability between different hospitals was an unheard-of concept in those days due to obvious constraints.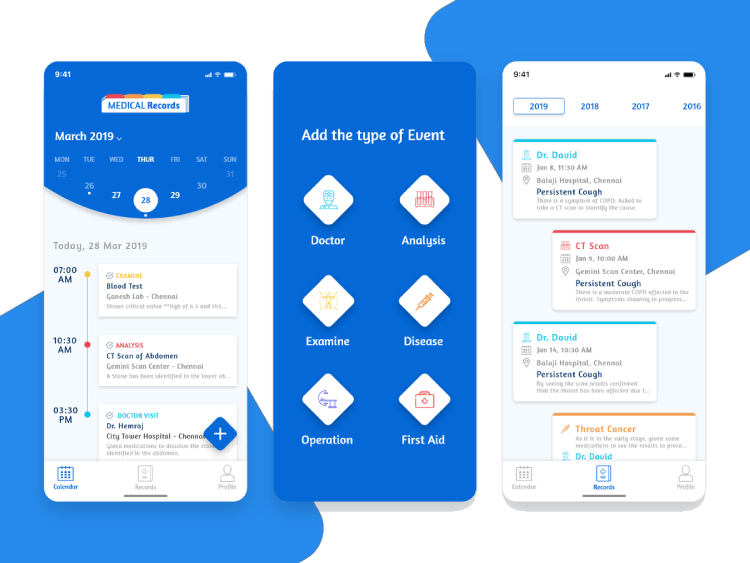 Now if you visit any Doctor, you may see an entirely different story, as now Doctors take the notes on their Tabs or Laptops, which is updated in software as a medical record, which is also known as an electronic medical record (EMR) or an electronic health record (EHR).
With the numerous benefits offered by Electronic records, healthcare institutions have adopted this method of recording the information of patients and leaving behind the traditional Paper-based medical record system.
In this article, we will discuss the basic differences between Paper records and Electronic Health Records, and the practical, financial, and technological advantages we can expect from Electronic Health Records.
What is Electronic health records?
An EHR (electronic health record) is an individual's health document that can be recorded and stored digitally and then accessible using smartphones or computers, and that could be easily shared between multiple healthcare entities and stakeholders.
Typically, an Electronic Health Record includes the patient's contact information, ailment history, family history, information about allergies, a list of current and past medications, information about previous procedures and surgeries, and other important information about the patient.
What is a Paper Medical Record?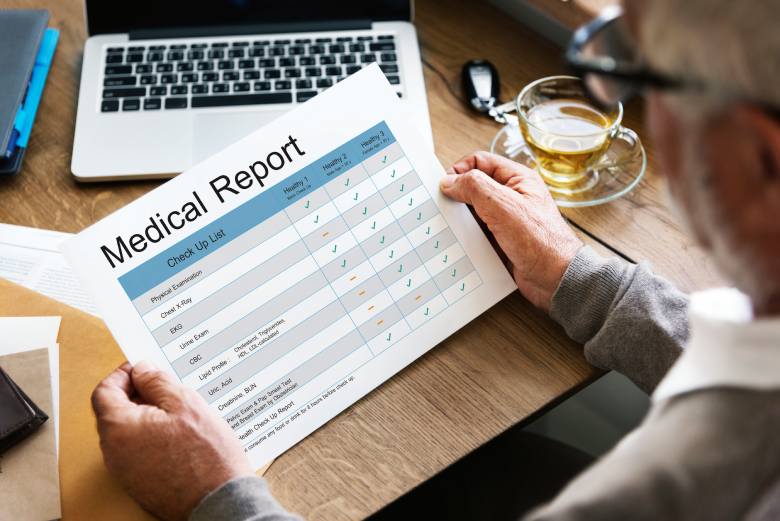 As the name suggests, a Paper medical record contains information about the patient, contact information, health history, previous procedures, and surgery information, that can be stored and accessed only in paper format within a healthcare entity.
With the advent of technology, the usage of paper medical records is on constant decline due to several disadvantages it offers.
Difference between EHR and Paper Medical Record
There are some fundamental differences between both terms.
Parameters
Paper Medical Record
Electronic Health Record

Record Captured

Manually on Paper

Manually on a Digital device

Emergency Access

Recording information on paper requires more time and effort from healthcare professionals. During an emergency, such delays could prove fatal as well.

EHRs are comparatively easy to record, it saves vital time during a patient's visit, and during emergency situations, EHR can certainly provide critical and life-saving information immediately, which could be proved lifesaving.

Cost Factor

The cost of maintaining the paper records is comparatively low, and it requires storage and human administrative costs along with the paper.

The initial setup cost to purchase, develop and implement a full-fledged EHR system is too high, though the cost is recovered as time passes.

Environmental Impact

A usual patient medical record could encompass close to hundreds of pages or might run even into thousands of pages in specific critical case. It is quite difficult to manage paper records, and they do have adverse environmental impacts, as more trees are used to make more papers.

One of the biggest benefits of going for Electronic records is the reduction of adverse environmental impacts, as it helps us save paper, trees, and other vital resources required to develop paper products.

Security Risk

Paper records are more prone to security breaches and other sorts of compromises, as they can easily be stolen or misplaced. It is also difficult to store the paper records in a secure area, as it takes too much space and other checks and controls.

EHRs are also at risk due to increasing number of cyberattacks and other vulnerabilities. It is very important and costly to implement an adequate level of security to protect patient records, which are highly sensitive in nature. Any sort of cybersecurity attack or data breach may have grave consequences for healthcare service providers.

Record Sharing

One of the biggest challenges with the Paper records was the tedious procedure while sharing them with other stakeholders. It was indeed a herculean task to find the record from a mound of files and then scan, mail, or fax their copies to the intended recipients.

EHRs are a big help here, as patients and healthcare personnel can easily access the required information via their smartphones, website, or mobile application and then share it with the intended recipient over a highly secured network.

Learning Curve

It is quite easy to learn how to make entries in Paper records, and one doesn't require a separate training or gadget to fulfil this responsibility.

Learning the management of EHRs is slightly difficult, as one must operate some sort of digital gadget and should be well versed with the record entering process, but it becomes easy once the healthcare staff learns it.

Accuracy and Readability

Reading a paper medical record, especially a physician's prescription could be a very hard task. Physicians are infamous for their difficult penmanship, which is often hard to decipher and read, and it can be easily misinterpreted by others. 

Paper records also have limited space, which forces healthcare staff to add every possible information in that space, which often develop inaccuracy in the records.

On the other hand, the Electronic records are written with standardized terminology and typeface, which leaves no room for confusion and the record becomes understandable for everyone. The EHRs can be recorded without any concerns for additional space, which mitigates concerns related to illegibility. 

Record Storage

To store the Paper medical records, the healthcare practices must arrange and maintain large warehouses. The paper records take up huge space, are not easy to maintain, and tend to deteriorate over time.

A cloud-based EHR record eliminates worries of extra space and resources. The management and maintenance of Electronic records are quite easy.

Record Accessibility

Paper medical records could be accessed only after making the request to the warehouse staff, which too only available during specific times.

Electronic medical records could be accessed by healthcare professionals from anywhere and instantly. Mobile EMRs offers seamless accessibility on smartphones, which makes them a big utility for the patients and healthcare staff, as they can access the records anywhere and anytime.

Administrative Burdens

It is difficult to manage paper medical records and it put lots of administrative constraints on the healthcare practice.

Electronic records are easily manageable and put lesser administrative compulsion and burden.

Record Vulnerability

Paper medical records are highly vulnerable to accident, natural calamities, and other incidents. If a medical record is destroyed, then it is very difficult to reproduce it, until and unless we have a copy in place.

Electronic records could be stored at multiple locations, so that practice can recover them during any unwarranted situation. Though electronic records are vulnerable to security breach and attacks, such threats could be mitigated by implementing adequate security.

Record Navigation

Navigation of records is a big challenge for Paper medical records, as keeping them in order, sorting them out is not easy.

EHR offers easy navigation through the medical history of a patient. We can simply access a specific page or keyword in a few mouse clicks, instead of traversing through all the pages of report.
How EHR is better than Paper medical records?
There is no doubt that EHR offers a stupendous ability to exchange electronic health information. It also helps healthcare service providers to offer safer care with higher quality, which helps an organization to develop tangible improvements for itself.
EHRs also help service providers to manage the care patients ineffective ways, which certainly enhances the customer satisfaction level.
Here we have a few parameters, which makes EHR a better option than the conventional Paper medical record.
It provides accurate, complete, and up to date about patients at the point of care

It enables immediate access to patient records, which helps healthcare entities to offer coordinated and efficient care.

Ability to securely share electronic information with healthcare professionals and patients.

It prevents unnecessary complications in records and prevents medical and human errors in records.

It improves communication and interaction between all stakeholders.

It enables highly accurate streamlined coding and billing processes.

It improves the security and privacy of sensitive medical data.

It helps medical professionals to improve their productivity and maintain a better work-life balance.

EHRs help healthcare providers to improve their process efficiencies and enhance revenues.

EHRs helps an organization to reduce the operating cost via reduction in paperwork, and other environmental constraints.

It allows healthcare organizations to integrate and share vital information among them to improve the decision-making process.

EHRs can be integrated with any Data-Analytical software and data mining could be performed to determine optimal treatments and medications for patients.

It can help an organization to integrate with the central/federal genomics databank, which will help them avail numerous benefits as far as genetics science is concerned. 

EHR system helps a healthcare organization to integrate with local or federal governments for quality reporting.

EHR assisted systems could be integrated with artificial intelligence, data science, and Machine learning algorithms, which can help a healthcare service provider to use advanced technology to offer better treatment to their patients.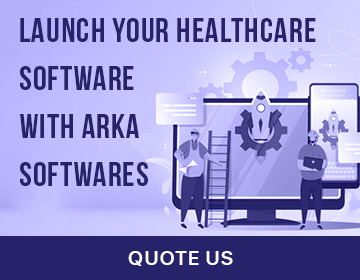 EHR advantages from Patient's perspective
EHR (Electronic Health Record) is the first step, that can transform the way a patient interacts with a health care entity. EHR can offer the following benefits to the patients: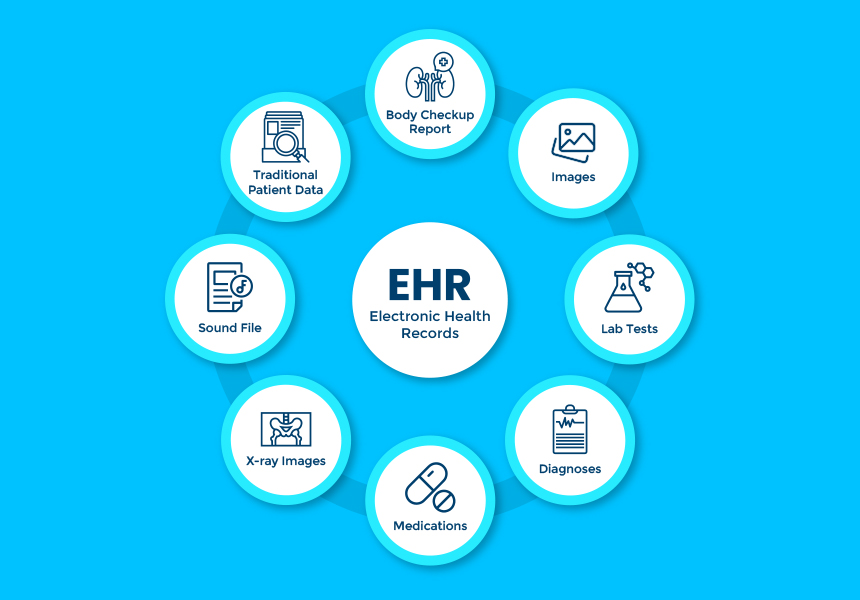 EHR offers better security, enhanced communication, efficiency, record accessibility to the patients.

EHR based systems can encourage healthier lifestyles for the patients, as it improves physical activity, provides better information about nutrition, helps reduce behavioural risks, and wider acceptance of preventative care in patients.

EHR based systems not only improve the process efficiencies but also lower the healthcare costs for patients by encouraging preventative medicine.

It improves the coordination among the health care service providers, which helps them to reduce redundant tests, which ultimately reduce the healthcare cost for the patients.

EHR helps the patient with decision making, as it integrates patient's data to multiple sources, which helps a patient to take better consultation and advice in event of any serious ailment.
EHR has revolutionized the healthcare sector up to a great extent, though experts say that EHRs need to evolve more before being fully integrated and accepting all healthcare service providers. 
EHR (electronic health record) has proved its worth as it has been improving health care documentation, mitigating errors, enabling better decision-making, improving patient safety, and improving patient satisfaction with the standard of healthcare services offered.
Despite all this, we would like to mention that EHRs in the future must be capable enough to integrate emerging technologies to provide in-depth and more layered content about the patient.
Over time, this will help healthcare organizations to offer way better diagnosis of diseases and effective prescription of medicine.